Too busy for a long-form rant about the coming theft and oppression, but here are a couple of funnies from the Twitters: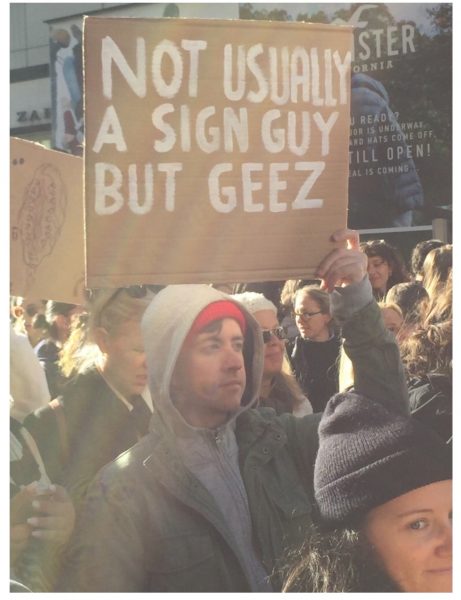 Yeah, I feel ya, bro. Also, etiquette in the present age: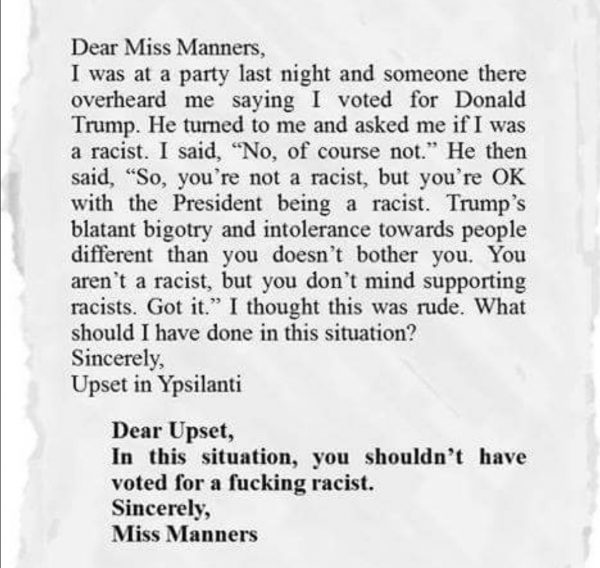 Yep. Also seen on the Twitters, a Long Island RNC / Trump campaign volunteer organization is holding a press conference to complain about anti-Trump "cyberbullying," which includes mass unfriending — including from one of the complainer's best man:
I just received a press release about alleged "cyber bullying" and mass unfriending of Donald Trump supporters on Long Island. pic.twitter.com/Fb6iew1hb6

— Hunter Walker (@hunterw) November 17, 2016
Boo-fucking-hoo. If you voted for a racist, misogynist, xenophobic demagogue, you're no friend of mine either.
Now, you can't choose family. I'm still steeling myself for my first post-election conversation with my father, who I am certain will be unable to resist breaking our "no politics" rule to gloat, just a little. Thought maybe I'd note the irony of his father fighting fascists in Europe only so his son could vote one in as president in America. That would soon get ugly. Any advice?
Open thread!