Faithful Balloon Juice reader (and occasional commenter) cope sent the following beautiful predawn photo of Venus and the crescent moon: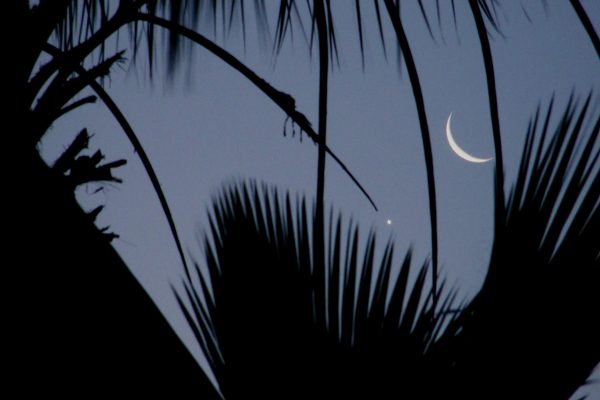 Hope the appearance of a crescent moon in Cole's Twitter feed doesn't bring the anti-Islam hysterics down on our host's head. He has enough to contend with, given the unruly menagerie and impending relocation.
I know we're all dreading next week's transfer of power from a decent and thoughtful man to a walking collection of untreated personality disorders. We're all dealing with that in our own ways.
But though our party may be as shattered as our spirits and the barbarians on the other side are as gleeful as a pack of meth-addled skunks rolling in a dumpster of rotten citrus fruit, I believe we have hidden strengths — and that our opponents have grievous weaknesses — that will soon become apparent.
Anyhoo, the thread: it is as open as the coastal sky.