Via TPM, Axios, the landing pad for Politico rejects, transcribed Ivanka Trump's latest women's empowerment scheme: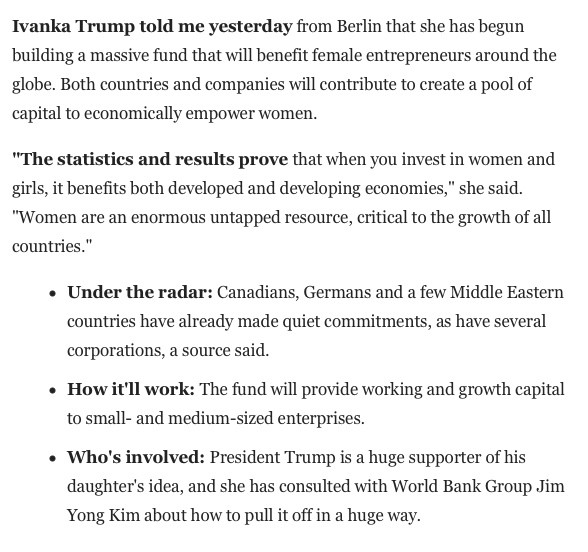 I'm sure this is fine. It's not like a fund that leverages political connections at the highest levels to buttonhole the rich and powerful worldwide would be seen as problematic during a political campaign — much less when operated from the White House by the president's daughter, business partner and official adviser.
Crispy Cajun-fried Jeebus, I sure hope Hillary Clinton has a well-developed capacity for ironic amusement.