I refuse to watch the orange cocksplat's reality show reveal about the Paris climate agreement, but my news feeds tell me Trump opted to withdraw from the accord. He apparently called an agreement whose terms he wouldn't be able to name on a fucking bet a "very bad deal" blah blah blah.
So now can we stop pretending Ivanka serves any purpose in the White House aside from providing eye candy to the lecherous old goat who sired her? Might as well reap one benefit from an incredibly irresponsible decision that may doom generations to inundation, food shortages and increased rates of disease.
In other news, my whiny little blue jay is still being a holy terror. Here it is having a toddler-like meltdown on the walkway, screeching and flailing for all the world like a two-year-old denied a gummy bear: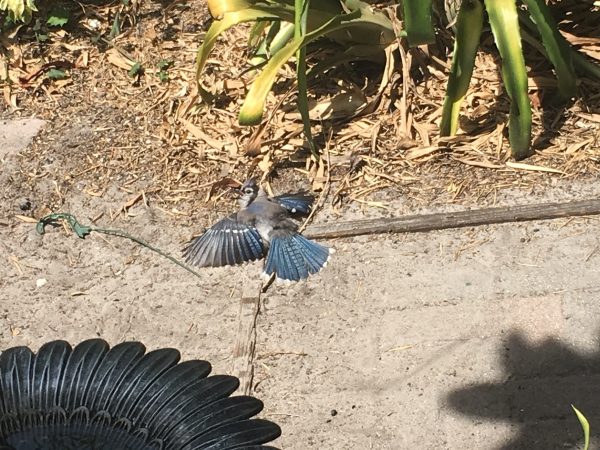 The parents are taking a tough-love approach, forcing the young jay to drag its lazy ass to the feeder instead of shoveling food into its maw. Think I'll go out and ply it with peanuts and make friends before the earth's heat-death.