This mockingbird rested briefly on my wrecked banana trees earlier: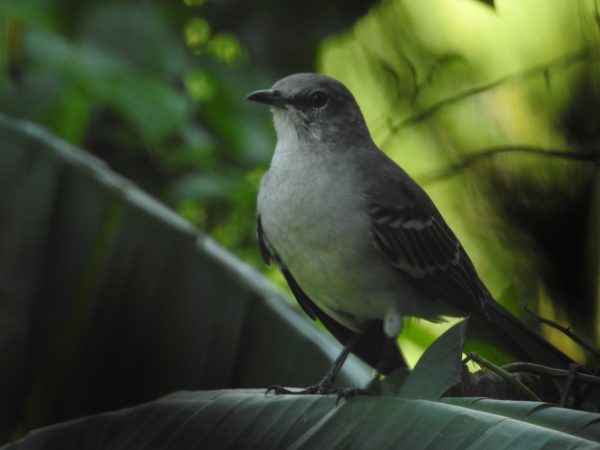 She looks weary but determined, which is why I assume she's a "she."
Horrible news out of Mexico City. I hope, unlike last time, Twitler is able to scare up a satellite phone to communicate with Mexico's president before several days elapse. Or not. Mexico's president has enough on his plate without adding an unnatural disaster.
Anyhoo, open thread.