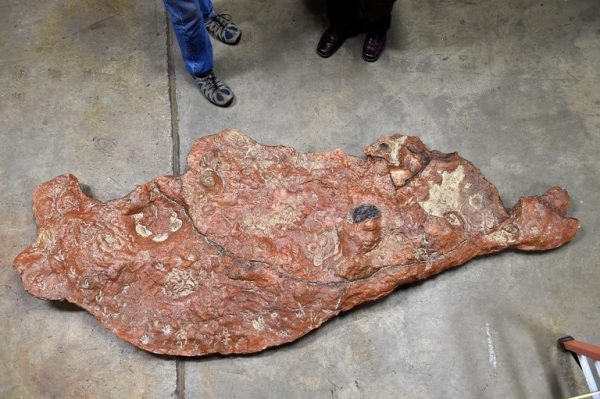 A slab of rock unearthed at NASA's Goddard Flight Center has lots of mammal and dinosaur tracks, and maybe even a pile of fossilized poop. There are sauropod, theropod, and baby nodosaur tracks. There are mammal tracks, possibly with toe beans. There eighty or more footprints on the stone. The article has a nice diagram of the tracks on the stone and the animals that made them.
What kind of tracks are your animals making? I have been having some work done on the house, and Zooey and Ric have not been going out. So they do a lot of running inside instead.
And I'm exhausted from the news this week, with two days yet to go. Open thread.