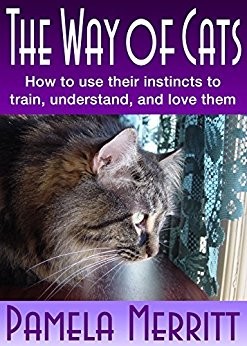 From wise commentor and cat rescuer Werebear:
Would you be able to let my fellow jackals know about my long-in-the-making The Way of Cats ebook?

Pre-order link: Amazon

This is pretty important to me. My health has been a real struggle for the past few years, and even though I did manage to figure it all out, it's something that can only be managed, not cured. So I have made some job changes, and some lifestyle changes, and I am still stubbornly helping cats and their people.

If the book does well it will let me keep up with my cat advice. My readers donate as generously as they can, but the website popularity, and then the website bills, just keeps growing. This is my attempt to make the whole enterprise self-supporting. For the kitties! And their people.

Everyone please spread the word!