Live shot of Trump-voting evangelical Christians celebrating the opening of the embassy: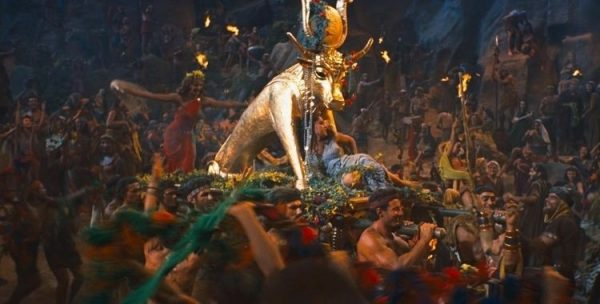 The event in Jerusalem features corrupt plutocrats, pandering politicians, nepotism hires and bigoted preachers. Israeli security forces have killed more than 40 Palestinian protesters so far.
A religious scholar who escaped a Jesus Camp upbringing explains the significance of this move to evangelicals who believe in dispensational pre-millennialism here. An excerpt:
While that may sound benign (or perhaps nutty) to the theologically uninitiated, they are referring to the "prophecy" of the conversion of the Jews, the second coming of Jesus, the final judgment, and the end of the world — the events referred to as the biblical apocalypse.

I doubt that President Trump could explain dispensational pre-millennialism. I doubt he knows the term. But his evangelical supporters know it. Some of his advisers are probably whispering these prophecies in his ears. Trump might not really care how they interpret the Bible, but he cares that white evangelicals continue to stand with him. Moving the embassy to Jerusalem is one way to affirm his commitment to these evangelicals — reminding them that he, Donald J. Trump, is pressing biblical history forward to its conclusion and that he is God's man in the unfolding of these last days.

I may not believe it — anymore, at least. You may not believe it. Donald Trump might not even truly believe it. But millions do. That matters. Not only for American politics, of course. For the peace of Jerusalem. And for peace for the rest of us as well.
I'm not sure that's true anymore — that millions are motivated by this nonsense. In my opinion, what really matters is defeating the hate, greed and ignorance that underlie it. That's the only thing that matters.