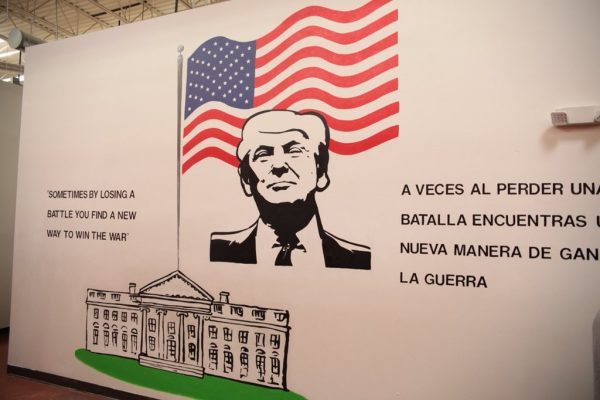 (Figure 1: One of the murals at the Brownsville Detention Center for Undocumented Minors)
MSNBC's Jacob Soboroff was given access to the Brownsville, Texas center for detained undocumented children. Here's what he found:
I'm a part of the first group of journalists to go into the shelter for detained child migrants in Brownsville Texas since the zero tolerance separation policy was announced. 1000+ boys here.

Going in right now.

More tonight w @chrislhayes on @allinwithchris @MSNBC. #inners pic.twitter.com/NeLlaDdSKv

— Jacob Soboroff (@jacobsoboroff) June 13, 2018
This shelter, Casa Padre, is the largest licensed childcare facility of its kind in the country. Nearly 1,500 boys 10-17 in here now. They're supposed to sleep four to room. Nearly every room has 5. They've received a variance from the state because of overcrowding.

— Jacob Soboroff (@jacobsoboroff) June 13, 2018
Moments after we walked in a shelter employee asked us to smile at hundreds of detained migrant kids in line for a meal because "they feel like animals in a cage being looked at."

— Jacob Soboroff (@jacobsoboroff) June 13, 2018
Instructions to employees in the lobby of the shelter if you encounter media:

1) "Immediatelt notify PD," or the police department.

2) Call the shelter communications director.

In that order.

For the record, nobody called cops on us. We were invited by HHS and the shelter.

— Jacob Soboroff (@jacobsoboroff) June 14, 2018
I have been inside a federal prison and county jails.

This place is called a shelter but these kids are incarcerated.

No cells and no cages, and they get to go to classes about American history and watch Moana, but they're in custody.

Coming up on @allinwithchris next.

— Jacob Soboroff (@jacobsoboroff) June 14, 2018
Starting to get some handout photos from our tour with @HHSGov.

Here's the Trump mural I mentioned to @chrislhayes inside the shelter for incarcerated child migrants.

Also their beds and the towels they shower with. pic.twitter.com/EPEQ1VGAAF

— Jacob Soboroff (@jacobsoboroff) June 14, 2018
Remember, undocumented entry into the US is a misdemeanor that carries a civil penalty of a fine and/or no more than six months incarceration for a first offense.
History will not remember us kindly.
Updated at 10:25 PM EDT:
The Families Belong Together group has organized rallies tomorrow. For more information click here.
Also, call your senators!
Ok, everyone – I haven't had the time to write a full page for Feinstein's Keep Families Together Act, but the script is here.

This would stop forced family separation at the border. Separations would only happen if the child/children were at risk – e.g. abuse/trafficking. pic.twitter.com/YD9ZRjofII

— Celeste P. (@Celeste_pewter) June 13, 2018
Open thread!