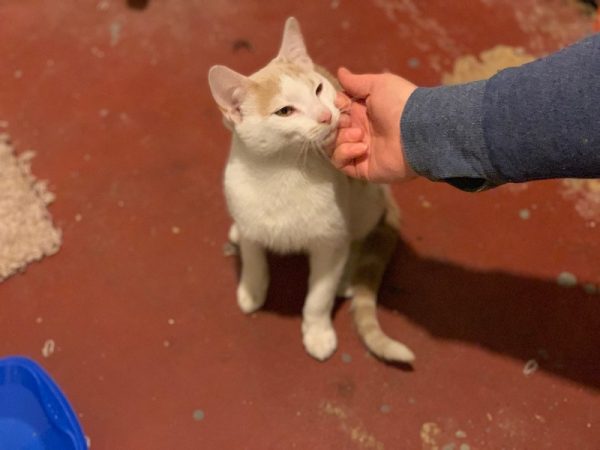 From rescuer Debit:
We have a match! User Aleta has offered to give the kitten a forever home. I'm incredibly happy that she offered and I know he will be loved and spoiled for all of his days. Now we just need to get him to Maine.

I've asked for quotes on Uship and so far the going rate is $550.00. Another option is for me to fly him there, which is honestly not my first preference (3 hour flight there, several hours in the airport, then 3 hours home) but will remain on the table. That, including ticket, pet ticket and carrier cost is $378.00.

John spent a lot of his own money on Walter, so I'm going to pay some of it forward by covering the vet fees: exam, shots, FLV tests, travel certificate.

For the transport, I'm putting out the tin cup and relying on the generosity of our community.
Great news! Congratulations, Aleta, on your new feline overlord.
If you can chip in — and I know a lot of people offered, on the original post — email me at annelaurie (dot) bj (at) gmail (dot) com, and I'll send you Debit's Paypal address.