OMFG, make it stop:

Maybe media outlets keep shuffling a vacuous incompetent like Cillizza around in high-paying jobs because he's such a delightful addition to the weekly poker game: "Four kings you say? That makes my chances of completing this royal flush look that much better! Hit me again!" [Shoves all his chips into the pot.]
But then there's this: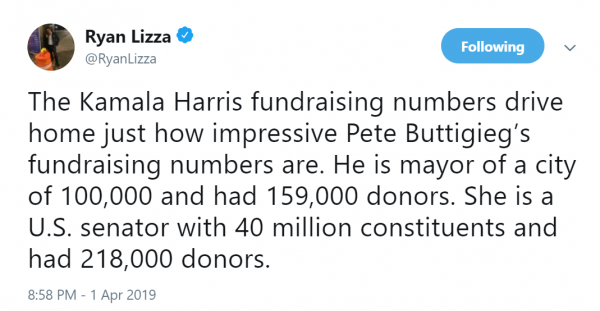 So maybe there's an outbreak of dyscalculia that only affects pundits with last names containing the letters "lizza"? Nope: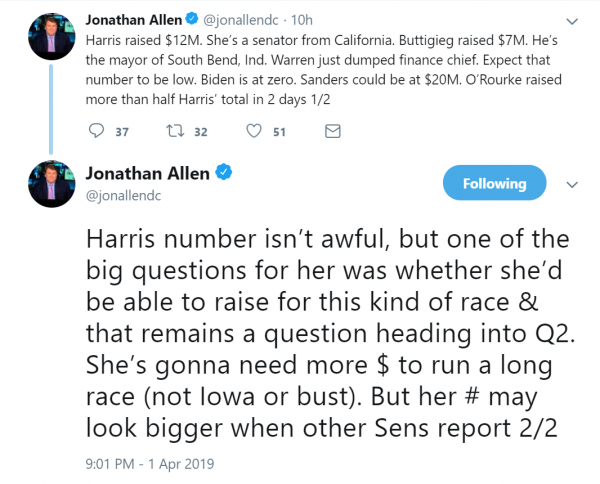 So yeah, as we suspected, the media coverage of the 2020 Democratic primary will be as appallingly stupid and biased as it was in 2016. I recommend working the refs — decades of Republican whining paid off.
But babbling idiocy like the above is built in, and any candidate who isn't a white man will be required to overcome it. That's unfair, and unfairness sucks, but here we are.