Here's 3/4ths of Badger, who was photographed recently while basking in the last sunbeams before nightfall: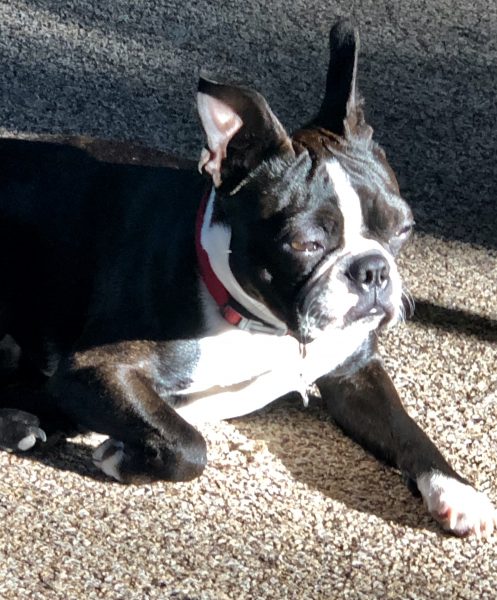 I posted this on Twitter the other day, and a friend said Badger looks like he should have a martini and cigarette holder in his paws, which is true. He's still a fuzzy boy, though — too young to drink or smoke!
There are all sorts of fuzzy things to look at in the swamp these days. I could swear I saw one of those adorable limpkin chicks I shared with y'all the other day achieve brief liftoff from its ground nest on a nearby island. Could be wrong though.
I keep trying to get a photo of a Sandhill crane pair and their two long-legged fuzzballs, but I can't seem to catch the family at a time when I have a combination of my camera, good lighting and adequate cover so I don't disturb them.
Moving to not-so-fuzzy critters, the frogs, cicadas, etc., were deafening last night. The weather was nice, so I had the windows open, and I almost shut everything down and turned the A/C on just to drown out the din of the frogs and insects.
The alligators are frisky too. Have you ever heard a gator mating call? It'll make the hair on the back of your neck stand up if you happen to be outside in the dark when you hear it. Sounds like Satan's drainpipe or something — hard to describe.
Anyhoo, all topics welcome in this open thread, even further re-hashing of Biden 2020. But talk of fuzzy things would be nice.