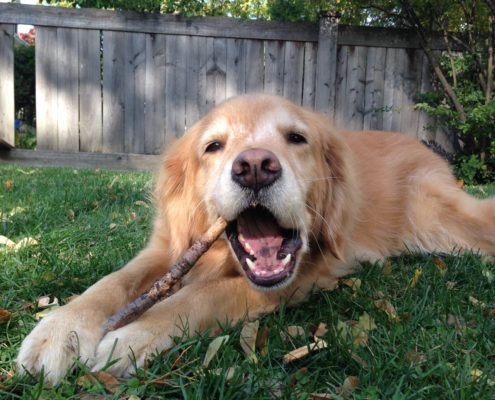 Laika passed on Saturday afternoon. My whole family is pretty broken up about it. As my wife put it "Laika knew things that we didn't know, she was like a yogi". Laika was the Will Rogers of dogs, she never met a person she didn't like. When I think of how quickly she died after we first found out she had a tumor, I know that she must have been putting up a brave face, hiding it from us for a while, because all she wanted was for the people around her to be happy. So we are trying out best not to be too sad, because the last thing she would have wanted was for us to be sad. Laika didn't have a mean bone in her body, as one of the groomers put it. She wished everyone the best.
I've never been too much into the whole "he's a nice guy" school of politics. Nice guy? I don't give a shit. Good father? Fuck you. Go home and play with your kids. But Trump is such an incredible asshole that I do hold it against him. I don't think it's healthy for us as a country to have someone like that in the White House. That is not reason enough to impeach him, but it is part of why I now think it's time for him to be removed. I don't know how great the politics of that are, I don't know if Pence might have a better chance of winning in 2016 2020 than Trump. But it doesn't matter to me, anymore. What he did with Ukraine is completely beyond the pale and it's not isolated. He needs to go.
If you made me guess, I'd say that if there's a Senate trial, there is almost no chance that more than 2 or 3 Republicans in the Senate would vote for his removal. And I think zero or 1 is most likely. But I don't know for sure.
First step is the House. Democrats in competitive districts may be hurt by the politics of impeachment so let's raise some more money for them.