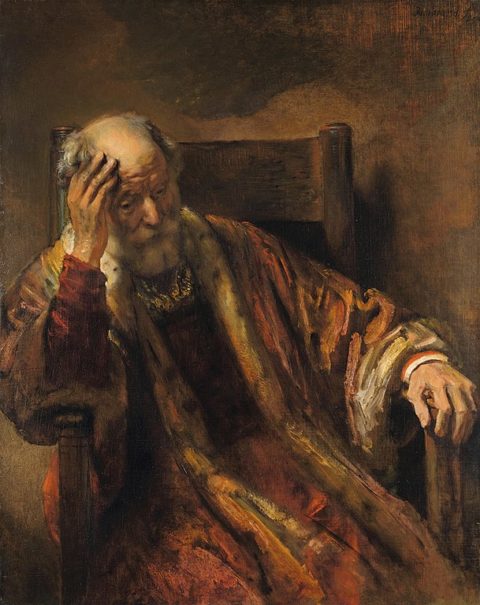 Here's a cheery little musical interlude to take our minds off (not really) the horrors around us.
A song.

Let's let all the old people die
Grandma and grandpa had long happy lives
Now let's let them sacrifice
Themselves to the stock market

This is America, land of the free
Mightiest, greatest, best country
Where you work a lifetime to the bone
And then we just let you die pic.twitter.com/MYnS6iZt1e

— New podcast! As It Happens: Song A Day (@songadaymann) March 24, 2020
Gallows humor is better than no humor at all, I guess.
In other notes, check out this map of rural hospital closings since 2002–most since 2010, after red states decided they didn't need no stinking Medicaid expansion. Details here.
And with that, open thread.
Image: Rembrandt van Rijn, Old Man in an Armchair, 1652.