Everybody is champing at the bit for the 6th January investigative commission announced last week to get to work. Even Liz Cheney is stating unequivocally that one of the key people they need to subpoena and interview is House Minority Leader Kevin McCarthy.
Speaking to ABC News' This Week in an interview to be broadcast on Sunday, Cheney said McCarthy "absolutely should" testify before any commission, and that she "wouldn't be surprised if he were subpoenaed".
Congressman Thompson who negotiated the agreement for the commission has his sights on even bigger prizes:
Bennie Thompson says Trump should be called to testify before the January 6th Commission pic.twitter.com/53abNkgzTy

— Acyn (@Acyn) May 16, 2021
None of this, not one little bit, is ever going to actually happen. I'm not even sure the commission will happen as that will require both the House and the Senate to move at least a resolution through both chambers to establish it. But even if it does get established, provided it is established on the agreement reached last week between Congressman Thompson, the Chair of the House Homeland Security Committee and Congressman Katko, the committee's ranking chair. The devil, as they say, is in the details.
From the fact sheet released by Congressman Thompson (emphasis mine):
Key features of the Commission:
The Commission will be charged with (1) investigating and reporting upon the facts and causes of the January 6th attack on the Capitol as well as the influencing factors that may have provoked the attack on our democracy; (2) examining and evaluating evidence developed by relevant Federal, State, and local governments, in a manner that is respectful of ongoing investigations, regarding the facts and circumstances of the attack; (3) building upon other investigations regarding the attack and targeted violence and domestic terrorism related to such attack; and (4) reporting to the President and Congress regarding its findings, conclusions, and recommendations for corrective measures taken to prevent future acts of targeted violence and domestic terrorism, including against American democratic institutions, improve the security posture of the United States Capitol Complex in a manner that preserves the accessibility of the Capitol Complex for all Americans, and strengthen the security and resilience of nation and American democratic institutions against domestic terrorism.
Like the 9/11 Commission, the measure establishes a 10-person bipartisan commission with five commissioners, including the Chair, appointed by the Speaker of the House and the Majority Leader of the Senate and five commissioners, including the Vice Chair, appointed by the Minority Leaders of the House and Senate.
Commissioners must have significant expertise in the areas of law enforcement, civil rights, civil liberties, privacy, intelligence, and cybersecurity. Current government officers or employees are prohibited from appointment.
Like the 9/11 Commission, the Commission will be granted authority to issue subpoenas to secure information to carry out its investigation but only upon agreement between the Chair and the Vice Chair or a vote by a majority of Commission members.
The Commission will be required to issue a final report with findings regarding the facts and causes of the attack, along with recommendations to prevent future attacks on our democratic institutions, by December 31, 2021.
Currently, Congressman McCarthy is trying to tap dance around the fact that he authorized Congressman Katko to negotiate this agreement and, amazingly enough, Congressman Thompson agreed to McCarthy's stipulations because the agreement appears to have wrong footed McCarthy with Trump, his caucus, and the base of the Republican Party. It is important to remember that McCarthy is not a particularly smart man. Rather, he's simply outlasted everyone but Steve Scalise in terms of seniority and if Scalise can shiv McCarthy over this, he will! And it isn't clear if what was agreed to would even pass just on Democratic only majorities in each chamber without significant revision, but let's say the agreement holds up. If it does, you've got a dysfunctional committee that is structured to do nothing but obstruct itself.
The committee will be bipartisan and will have ten members, five selected by the Democratic leadership of Speaker Pelosi and Senator Schumer and five selected by Congressman McCarthy and Senator McConnell. And while it will have subpoena power, subpoenas can only be issued if either the Democratic appointed chair and the Republican appointed ranking member/vice chair agree or if a majority of the commissioners vote to issue one. And this is where everything breaks down.
Ordinarily, the Republicans go to play on something like this would be for Senator McConnell to place his trusted agent and catspaw on the commission: Don McGahn. McGahn, even if he wasn't the ranking member/vice chair, would be there to organize and ensure complete Republican opposition to everything. This is how McGahn was used by McConnell to break the Federal Election Commission (FEC), but because of McGahn being placed by McConnell on Trump's 2016 campaign as the lead campaign counsel and then as the White House Counsel for the first several years of the Trump administration, he's not going to be usable for this assignment. Instead, Senator McConnell and Congressman McCarthy will simply pick other Republican legal operatives with the appropriate experience who can be counted on to gum up the works. I expect to see former NJ governor Chris Christie's name floated for ranking member/vice chair. Same with former Congressman Trey Gowdy's. It would not surprise me if McCarthy goes back to the same well of ratfuckers that Congressman Nunes has been using for several years – Kash Patel, Michael Ellison, and LTC (ret) Derek Harvey – as potential Republican appointees, especially as most of McConnell's proteges have now been packed onto the Federal courts.
Regardless, because the agreement establishes an equal number of Democratic and Republican appointees and gives veto power over subpoenas to the Republican ranking member/vice chair, if this commission does actually get created with these parameters, then nothing of any import or value will be done. It will serve as a rhetorical tool for Republicans and conservative movement leaders, who it is important to recognize are still involved in the ongoing insurrection against the Constitution and constitutional order that boiled over into explicit violence on 6 January and may very well do so again, to state that they are taking this seriously because they voted to establish a toothless and ineffective commission to look into it.
Congressman Thompson is a sharp guy. And Speaker Pelosi is almost always five steps ahead of her Republican colleagues. But if there is some grand strategy here, I'm not seeing it. Best case scenario from this agreement is a dysfunctional committee with only six months to do anything and that produces nothing of value when what we need is a real truth and reconciliation commission led by someone of impeccable and unimpeachable character that takes as long as it needs to get to the truth in order to hold people and organizations to account so there can be reconciliation. Worst case scenario is it falls apart because the resolutions that would establish it can't get through both chambers of Congress and once that happens everyone decides the lift is too heavy and the juice isn't worth the squeeze.
Have a happy Monday!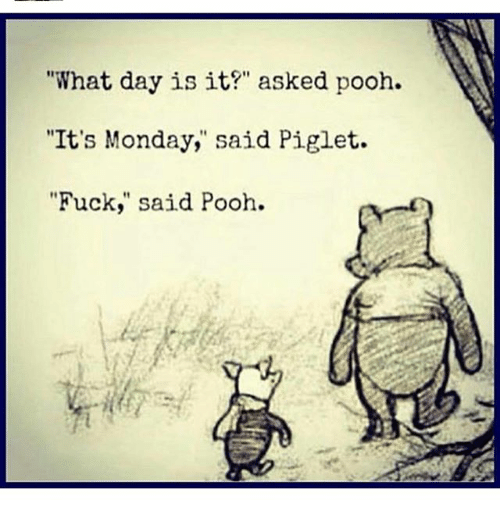 Open thread!