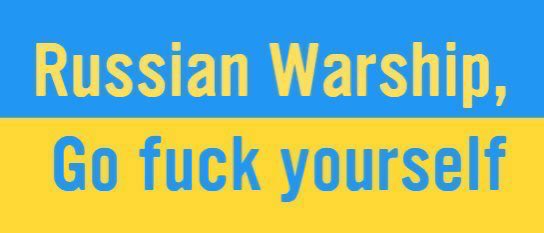 By the time you read this, dawn will have broken over Ukraine. Her defenders are holding, but they are becoming increasingly hard pressed. The Russians appear to have significantly increased the tempo and number of their attacks over the past 12 to 24 hours. And as many have worried, they aren't particularly discriminating in regard to their targeting. I think some of this is the lack of precision guided munitions in the Russian inventory combined with them not really caring what they hit combined with just poor targeting. I saw one video of an attack from earlier today where every artillery round missed the target. And the attempt to target the headquarters of the Ukrainian 95th Airborne Brigade at Zhytomyr was reported as hitting an apartment building near the base.
⚡️Russian forces fired a cruise missile at an apartment building nearby Zhytomyr's Pavlusenko hospital. 2 people are confirmed to have been killed & 3 injured.

Adviser to the Interior Minister Anton Herashchenko says the missile was aimed at the base of Zhytomyr's 95th Brigade.

— The Kyiv Independent (@KyivIndependent) March 1, 2022
Kharkiv is taking a lot of incoming!
MLRS strikes on the outskirts of Kharkiv. https://t.co/Gj6Z65csCs pic.twitter.com/xYZ3cM1GZ7

— Rob Lee (@RALee85) March 2, 2022
Mariupol is besieged and under attack since early this morning Ukraine time. I've seen no updates on the status, but its defenders were in a bad way.
Message from a Ukrainian solider:
If anything happens don't let us be forgotten. We are surrounded in Mariupol no way out.

— Roland Oliphant (@RolandOliphant) March 1, 2022
This appears to have been a message form the British national who joined the Ukrainian Marines in 2018 and tweets as CossackGundi:
Sad news from @cossackgundi Instagram, he's surrounded by the Russians in Mariupol, hoping for the best for him and the soldiers he's fighting alongside pic.twitter.com/S8MshI489j

— ELINT News (@ELINTNews) March 1, 2022
I don't have access to Instagram – as in I don't have an account – so I haven't been able to check on his and his unit's status, but this is the most recent tweet from his account from six hours ago, one hour more recent than the retweeted Instagram post above.
This is cossack, This invasion has gone the complete opposite direction, It's United the Ukrainian people of all backgrounds and political views to fight the invader and aggressor, our president @ZelenskyyUa is doing an amazing job in face of this historic battle

— COSSACKGUNDI (@cossackgundi) March 1, 2022
The Azov Regiment is working hard to keep Mariupol in Ukrainian hands:
The Azov regiment released a UAV video showing artillery strikes on a Russian Rys vehicle and KamAZ truck in Stary Krym north of Mariupol. https://t.co/47BcJAwF2Ahttps://t.co/sGVceAL0HB pic.twitter.com/wusmz73Tod

— Rob Lee (@RALee85) March 2, 2022
Putin is looking to take control of SE Ukraine in order to establish a Russian controlled land bridge to Russian occupied Crimea.
⚡️The city of Trostyanets in Sumy Oblast, was occupied by Russian forces, journalists report.

Three columns of Russian troops entered the city on March 1, demolishing the gate to The Round Court, a historical landmark, and destroying an art gallery.

— The Kyiv Independent (@KyivIndependent) March 2, 2022
⚡️Russian paratroopers landed in Kharkiv and attacked one of the city's military medical centers, UNIAN news agency reports. Ukrainian forces are repelling the attack.

— The Kyiv Independent (@KyivIndependent) March 2, 2022
#UPDATE Russian airborne troops have landed in the eastern Ukrainian city of Kharkiv, the Ukrainian army says.

"Russian airborne troops landed in Kharkiv… and attacked a local hospital. There is an ongoing fight"

? Kharkiv on March 1 following shelling from Russian forces pic.twitter.com/3pdYswzZam

— AFP News Agency (@AFP) March 2, 2022
Earlier today, Russia attempted to take down the main television transmission tower in Kyiv.
This video clearly shows a projectile hitting the Kyiv TV tower. Other videos captured at least two more explosions in the immediate area next to the tower. The freestanding lattice tower itself is still standing. https://t.co/cePwED7VxG pic.twitter.com/tNnvUgmomM

— Christiaan Triebert (@trbrtc) March 1, 2022
Fortunately, the Ukrainians were able to work around it:
After the Russian rocket hit and damaged the Ukrainian central TV tower Ukrainian TV central broadcaster was able to find alternative ways to broadcast. Ukrainian TV is up and running.

— mgongadze (@MGongadze) March 1, 2022
But the Russians are pounding away:
⚡️Russia bombs Kyiv neighborhoods, Vyshneve city outside of the capital, according to the State Special Communications Service of Ukraine.

The neighborhoods currently under attack are Rusanivka, Kurenivka, Boiarka and the area near the Kyiv International Airport, or Zhuliany.

— The Kyiv Independent (@KyivIndependent) March 1, 2022
⚡️Russian troops have seized the river port and railway station in Kherson, Mayor of Kherson Igor Kolyhav said.

According to CNN, Russian military vehicles entered Kherson after heavy shelling and appear to have taken the southern city.

— The Kyiv Independent (@KyivIndependent) March 2, 2022
Some updates on related topics. After the jump:
Since you all watched the State of the Union you already know that President Biden has announced he's closed American air space to Russian aviation  – public and private. This now brings us in line with Canada, which means a lot of oligarchs are going to have a lot of trouble getting to their mistresses in Miami, NY, LA, etc. President Biden also announced what had been previously reported, that the US would be forming a task force with our allies and partners to go after Putin's, his retainer's, and the oligarchs' assets from real estate to businesses to private planes to yachts.
No word on whether Senator Manchin's "house boat" is on the list. I kid…
We now, finally, have clarification on the sale of EU member state fighter jets to Ukraine. It's not happening!
A proposed deal to allow Ukrainian pilots to fly fighter jets donated by European Union countries has fallen apart.

Over the course of a confusing 48 hours, the EU announced it had brokered an arrangement for member states to allow Ukrainian pilots to start flying their used Russian fighter planes, only to have those countries deny there was any such deal even as Kyiv trumpeted the impending arrival of the jets.

The dissolution of the deal comes as European countries lined up Monday to announce new weapons packages for Ukraine, from anti-armor and anti-air rockets to artillery and medical supplies

Soon after, a Ukrainian government official told POLITICO their country had sent pilots to Poland to pick up the jets and the Ukrainian parliament announced that the planes from Slovakia, Bulgaria and Poland would soon be on their way. But by Tuesday, Bulgaria and Slovakia said there was no deal to send fighters, and the Polish president, appearing at a Polish air base alongside NATO chief Jens Stoltenberg, said no planes would be flying any time soon.
There's also been a lot of chatter that the Ukrainians were able to break up an assassination team of Chechens sent by Kadyrov to target President Zelenskyy. Including that the Ukrainians were tipped off by the FSB, which is both the successor agency to the KGB and formerly headed by Putin. From Axios:
Ukrainian National Security and Defense Council chief Oleksiy Danilov announced during a briefing Tuesday that Ukrainian forces had foiled an assassination plot against President Volodymyr Zelensky, according to a Telegram post from Ukrainian authorities.

Why it matters: Zelensky has said since the start of Russia's unprovoked invasion of Ukraine that he would be a prime target for assassination. Last Thursday, he warned that Russian "sabotage groups" had entered Kyiv and were hunting for him and his family.

The big picture: According to the Telegram message, Danilov said that a unit of elite Chechen special forces, known as Kadyrovites, had been behind the plot and had subsequently been "eliminated."

"We are well aware of the special operation that was to take place directly by the Kadyrovites to eliminate our president," Danilov said, per the post.
Ukrainian authorities had been tipped off about the plot by members of Russia's Federal Security Service who do not support the war, he added.
Danilov elaborated that the Kadyrovite group had been divided into two, with one being destroyed in Gostomel and the other "under fire."
I'm not sure what to make of this one. Especially in light of this reporting from yesterday that Wagner mercenaries were pulled out of African and repositioned in Ukraine as sleepers to assassinate Zelenskyy:
More than 400 Russian mercenaries are operating in Kyiv with orders from the Kremlin to assassinate President Zelensky and his government and prepare the ground for Moscow to take control, The Times has learnt.

The Wagner Group, a private militia run by one of President Putin's closest allies and operating as an arm-length branch of the state, flew in mercenaries from Africa five weeks ago on a mission to decapitate Zelensky's government in return for a handsome financial bonus.

Information about their mission reached the Ukrainian government on Saturday morning and hours later Kyiv declared a 36-hour "hard" curfew to sweep the city for Russian saboteurs, warning civilians that they would be seen as Kremlin agents and risked being "liquidated" if they stepped outside.
We also have some clarification on the damage the Ukrainians are inflicting on the Russians. While the Ukrainians have released information that they've killed 5,800 Russian military personnel, the DOD's estimate is around 2,000.
The Russian Defense Ministry spokesman, Maj. Gen. Igor Konashenkov, acknowledged on Sunday for the first time that "there are dead and wounded" Russian troops but offered no numbers. He insisted Ukrainian losses were "many times" higher. Ukraine has said its forces have killed more than 5,300 Russian troops.

Neither side's claims have been independently verified, and Biden administration officials have refused to discuss casualty figures publicly. But one American official put the Russian losses as of Monday at 2,000, an estimate with which two European officials concurred.

Senior Pentagon officials told lawmakers in closed briefings on Monday that Russian and Ukrainian military deaths appeared to be the same, at around 1,500 on each side in the first five days, congressional officials said. But they cautioned that the figures — based on satellite imagery, communication intercepts, social media and on-the-ground media reports — were estimates.

For a comparison, nearly 2,500 American troops were killed in Afghanistan over 20 years of war.
I saw reporting from reliable outlets – The Kyiv Independent among others, over the weekend about sweeps for sleeper teams of saboteurs. It may be that Putin decided to hedge his bets and send the Wagner Mercs and the Chechens, but, to be honest, I'm not sure the Chechens are suited to this mission. They're brutal and feral and have no qualms committing atrocities, but they're not subtle and they stand out in Ukraine like a sore thumb because of their beards and their accents. The Wagner mercenaries, many of whom are former Spetznaz or Russian intelligence, would blend in far better. It is possible that the Ukrainians are trying to make trouble for the FSB. The Ukrainian information warfare and PSYOP campaign has been excellent so far. I have no doubt they've killed some Chechens, but that they were supposed to be clandestine assassination teams and the FSB gave them up? Possible? yes. Probable? I have no idea.
If you're interested, here's a good primer on the FSB director from SpyTalk.
Also, if you were ever wondering who the GRU's propaganda team leaders, well this thread is for you:
❗️Russian GRU field team propagandist Dmitry Steshin is now in the Russian-occupied Donbas to "watch the Olympics"

"Indeed, I watched one Olympiad in August 2008 in the Georgian city of Gori, and the second – on the Maidan in 2014." #RedFlag https://t.co/Pp6FNOfK9e

— Andy Scollick (@Andy_Scollick) February 6, 2022
Finally, here's an excellent thread from the Center for Naval Analysis's Director for Russian Studies on what he thinks is going on with the disjointedness and ineffectiveness of Russia's campaign so far and where he thinks may go in the days to come:
Long thread about how I think the first 96 hours have gone, still very early/incomplete impressions. The initial Russian operation was premised on terrible assumptions about Ukraine's ability & will to fight, and an unworkable concept of operations. Moscow badly miscalculated. 1/

— Michael Kofman (@KofmanMichael) February 28, 2022
I'm going to stop here for now.
Open thread!