Generative AI is probably coming for my job and maybe even yours eventually, but in the meantime, its dumber cousins amuse me by barfing up unintentional howlers while transcribing human speech. A recent example was "Akita success," which did not allude to an accomplishment attributable to a handsome, dense-coated dog with pointy ears and fold-over tail. It was a botched translation of "a key to success," and by the time I realized that, my train of thought had derailed badly. It's all yours, robots.
Speaking of handsome dogs, here's our Pete hanging over the side of the sofa. I think it's a cooling off technique he uses when he returns indoors overheated from playing in the yard; otherwise, I can't account for the odd behavior.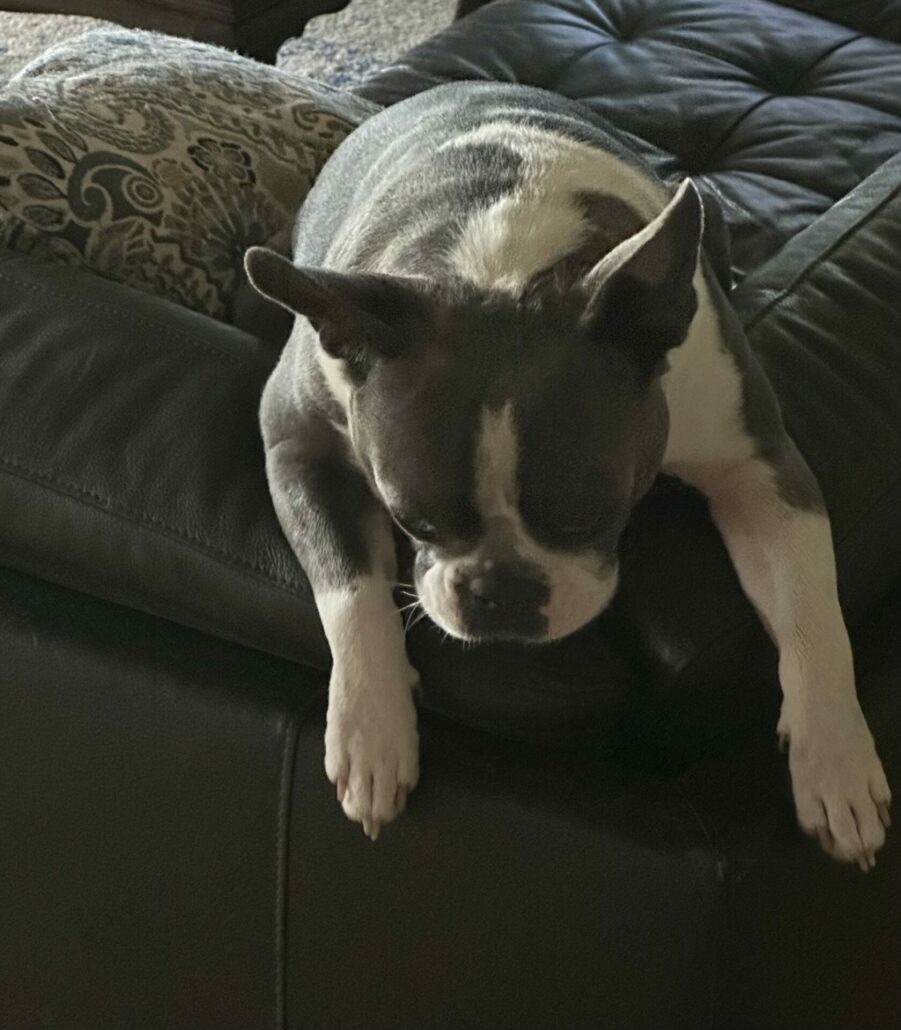 He looks a sophomore on spring break who recently discovered tequila shots in a big way and is now about to puke over a cruise ship railing. Also, the vet says he's too fat, so I'm dispensing fewer treats and am therefore a monster. Also, I need to trim his damned claws, which is a nightmare. 
Open thread!