I know that there are much more important outrages out there; I have a stack of saved URLs of blood-boilers for blog use.  But for some reason here's what gets my goat today.  The US Open golf tournament will conclude today in a final round of play at the L.A. Country Club.
As it happens, I drove past the club just a couple of days ago (thankfully, against the "flow"* of traffic trying to access the tournament) and I can attest that it is a beautiful piece of land in a beautiful setting, in and around Beverly Hills.  The club is famous as a long-time bastion of white exclusivity–and by white, I mean WASP–until the late 70s, no Jews need apply. As for Black people? Try 1991 for the first Black member.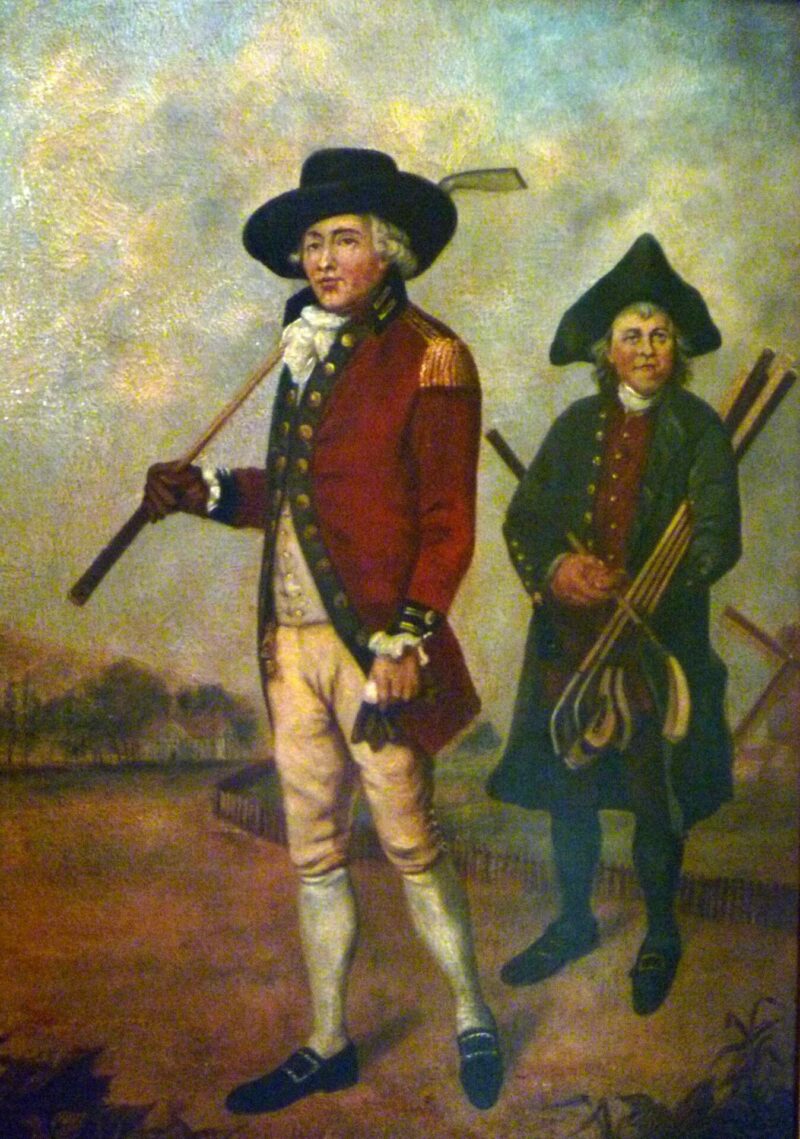 What truly pisses me off, beyond the simple exclusion and racism, is that all of us who don't or didn't meet the very particular criteria of what it takes to be human enough in the City of Angels to hit a very small ball into an even smaller hole, with weapons singularly ill-designed for the purpose are subsidizing the insufferable (as in, "the insufferable in pursuit of the inevitable"**). How's that? This is how:
It shouldn't make economic sense for the L.A. Country Club to still exist, given what you'd expect it to pay in property taxes—it's less than a mile down Wilshire Boulevard from downtown Beverly Hills. Property tax appraisals are calculated based on something called "the highest and best use," meaning that use which yields the greatest monetary benefit given the size and location of the property. The highest and best use of 313 acres straddling Beverly Hills (median home sale: $3.6 million) and Holmby Hills (median home sale: $5.7 million) is pretty obviously not a golf course. Not even a golf course that costs a king's ransom to join; according to the online sports newspaper Diario AS, initiation fees range from $300,000 to $500,000, and annual dues from $20,000 to $30,000.

Nobody really knows how much the land the L.A. Country Club sits atop is worth, because you can't identify any of what a realtor would call "comparables." But Malcolm Gladwell has suggested $9 billion, which, according to theL.A. Weekly, means the L.A. Country Club should be paying $60 to $90 million each year in property taxes. Instead, it pays about $300,000, according to an article posted Thursday by Ben Orbison on Defector. [links in the original.]
I'm not a golfer, never have been.  I don't really get the appeal of the sport, either to play or watch. But I got no problem with those who do. De gustibus and all that.  Golf is broadly speaking an ecological crime, so I'd be all for restricting the sport to links courses, (especially in deserts like LA!). But I don't see why I or you or any of us must cover with our own taxes the bill that the pampered few should be paying for their fun.
Eat the rich. (Seriously: it's long past time for a referendum to reverse the sweetheart deal in CA described in the linked article. And yeah–it's long past time for confiscatory estate taxes. Every billionaire is both a policy failure and an ongoing threat to democracy going forward.)
PS:  by ancient and authoritative internet tradition, no post even tangentially about golf can be posted without a link to this definitive description of the game.
With that, this thread is far more open than the competition under way in LA.
Image: Lemuel Francis Abbot, The Blackheath Golfer, 1790.