The BBC reports that archeologists working in Pompeii recently discovered a 2,000-year-old fresco that depicts a pizza, or at least a flatbread-like disc that may be a precursor to what would eventually become pizza when tomatoes migrated* to Italy from the Americas centuries later: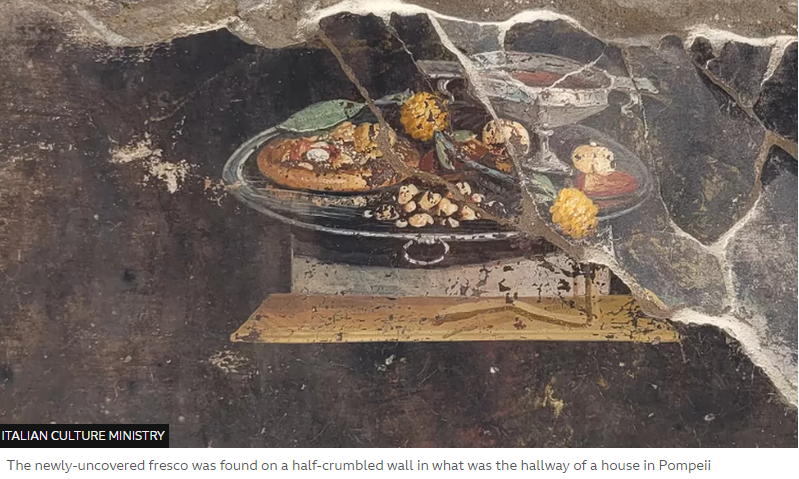 It blew my mind when I first learned that tomatoes weren't a thing in Europe until around the 1500s. Before I heard about that, I figured Julius Caesar and his contemporaries were chowing down on spaghetti with marinara sauce, calzones, etc.
Sadly, that was not to be, but at least they had flatbread, which can be pretty tasty with the right toppings. We made a flatbread recently featuring feta cheese, artichoke hearts (the marinated kind that come in little glass jars), roasted red peppers, sauteed mushrooms and kalamata olives — topped with a drizzle of good olive oil and a dusting of freshly grated pecorino. It was delish!
Open thread.
*Am I suggesting tomatoes migrate? Of course not, but many species of birds do. Perhaps birds gripped New World tomato vines in their talons and flew east…