We're getting a lot of rain here today, which is good. The river is so low it's a pain in the ass to get the boat out of the lagoon. But the exposed banks seem to bring more feathered visitors, like this Roseate Spoonbill I saw just now: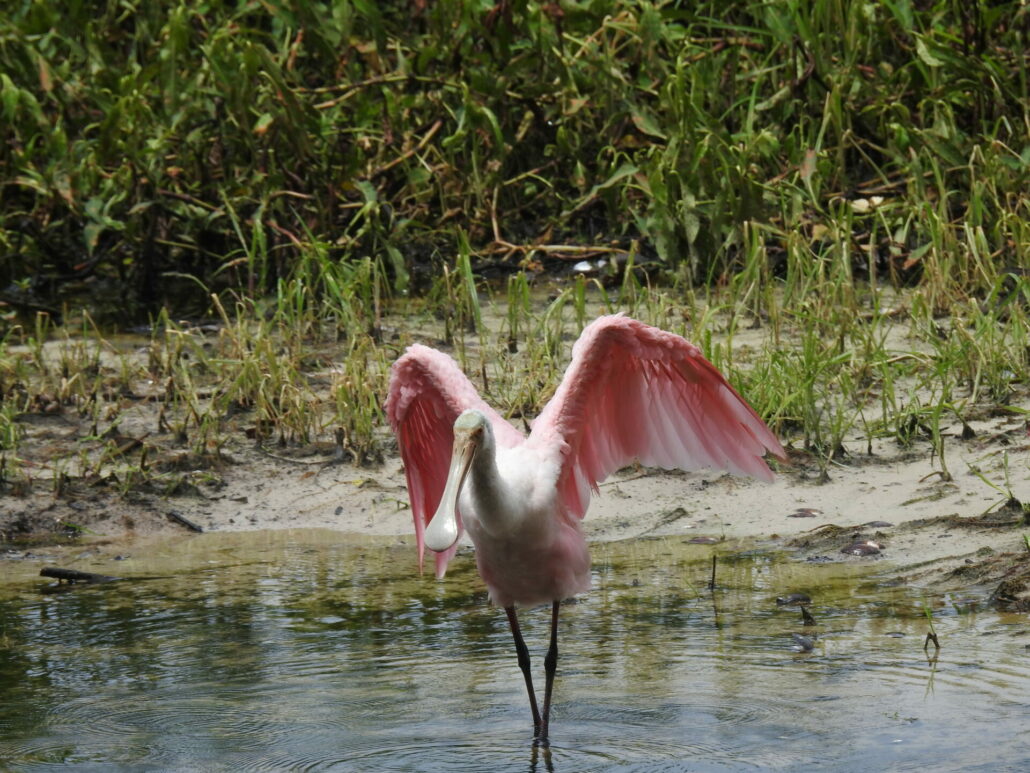 Over the weekend, we also had a couple of Black-Bellied Whistling Duck visitors: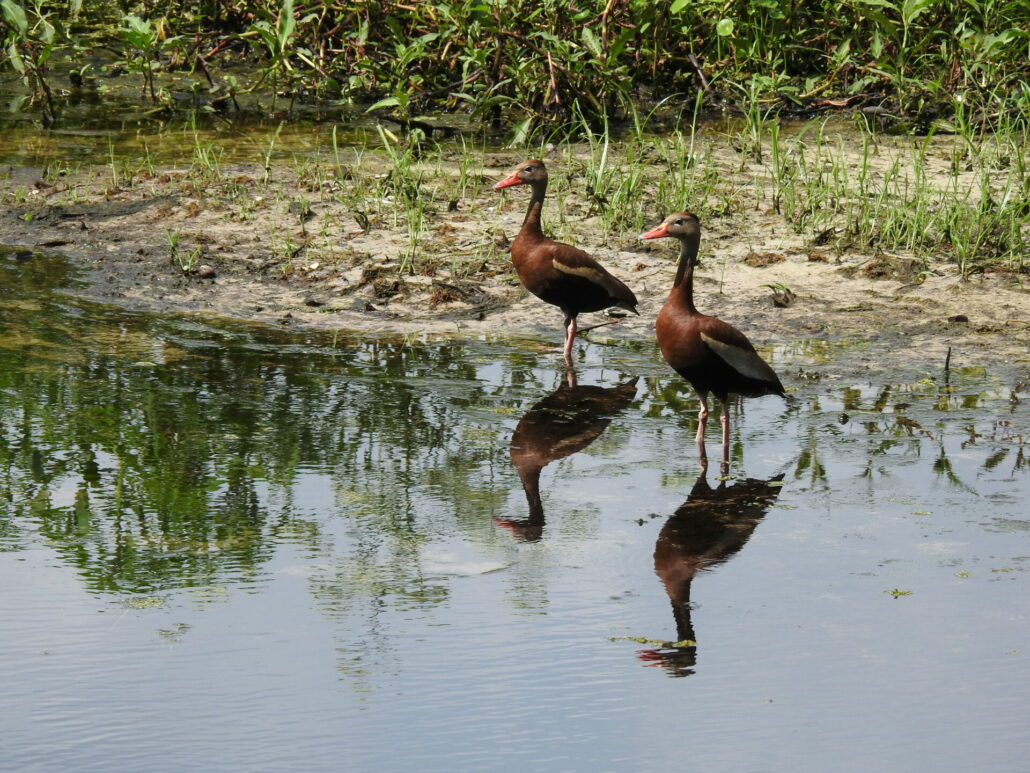 We generally call them BBWDs for short.
Open thread!