I've always liked this portrait of Bach, because it looks like he stopped reading because you just said something shockingly stupid. pic.twitter.com/q2MpwOYakL

— Jean-Michel Connard 🎃 (@torriangray) July 29, 2023
Something like this, perhaps?
that's nice. he's not going to though https://t.co/QYc8zjJ7tr

— flglmn (@flglmn) July 28, 2023
that's true but on the other hand it is a lot easier to put six dead people at the bottom of the ocean than 1,000 dead people on venus

— flglmn (@flglmn) July 28, 2023
Crucially he said nothing about wanting to bring them back

— Alex Peterson (@AxonsReplete) July 28, 2023
Because we're gonna need some kind of guillotine-energy entertainment, watching the EELEET suffer their own consequences, and of course Elmo has already wimped out on his 'challenge'…
no shit.

good thing "tech journalists" wrote 75,000 articles about ithttps://t.co/5BD9yyv23a

— Karl Bode (@KarlBode) July 28, 2023
spotted in downtown Las Vegas pic.twitter.com/DYmfHxdQ4n

— kristen desilva (@kristendesilva) July 29, 2023
Okay, maybe the Apartheid Princeling's not the worst Worst Person, but surely he's qualified for the Worst-Person Olympics?
it's not that i think elon musk is the worst person alive so much as i think his wealth, power, stupidity and arrogance create big opportunities for the actual worst people alive to thrive

— GOLIKEHELLMACHINE (@golikehellmachi) July 27, 2023
At least take advantage of other peoples' ideas (the actual EM skillset), and do something fun with your money, dammit!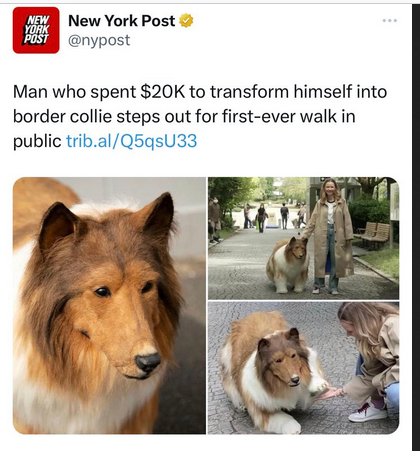 i am dying at this context note pic.twitter.com/TcTnUHM0Pt

— David Mack (@davidmackau) July 29, 2023