Apologies for so many twitter links in this post.
This article (The Guardian) covers some of the same information, though not nearly as clearly, and it doesn't connect the dots like this twitter thread does.  An except from the middle of the article:
On 28 September 2015, Twitter received a complaint from a Saudi user that their accounts had been compromised. But, the lawsuit alleges, the company did not act to bar one of the Saudis who was later accused – Ali Hamad Alzabarah – from having access to confidential user data, even though he had accessed the user's account previously.

Saudi Arabian authorities, the lawsuit alleges, would formally follow up with Twitter once it received confidential user data from its agents working inside the company, by filing so-called EDRs – or emergency disclosure requests – in order to obtain documentation that confirmed a user's identity, which it would then use in court. Often those EDRs were approved on the same day.

In May 2015, when two Twitter users tweeted about the kingdom in a way that al-Asaker found objectionable, Albabarah accessed the users' data within hours. EDRs about the users were then sent, and automatically approved by Twitter, the lawsuit alleges.

Between July and December 2015, Twitter granted the kingdom information requests "significantly more often" than most other countries at that time, including Canada, the UK, Australia and Spain, the lawsuit alleges.

On 5 November 2015, just days before Twitter was confronted by the FBI about its concerns about a Saudi infiltration of the company, it promoted Alzabarah – now a fugitive living in Saudi. In response, Alzabarah sent his Saudi government contact, al-Asaker, a note, conveying his "unimaginable happiness" for the promotion. The note, the lawsuit claims, is evidence that Alzabarah believed al-Asaker had "arranged" or "been influential" in connection to the promotion.
Someone on twitter requested a twitter unroll, so I imagine that will be coming soon,, and I will link to that when it's available.
Disgusting.  Despicable. There aren't enough awful words to describe how I feel.
This image, of course, was the first thing I thought of after reading about this.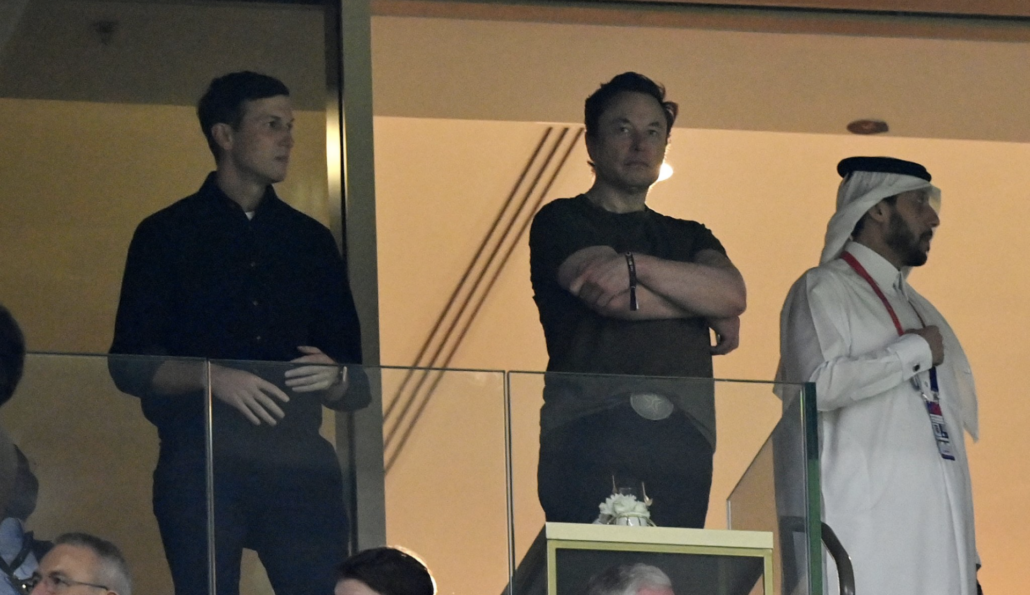 THREAD: This is harrowing. Saudi Arabia wanted the names of 6000 anonymous Arab Spring dissidents from Twitter. At first, MBS tried to get their names using EDRs – requests under emergency circumstances. When that proved cumbersome, KSA basically bought Twitter. 1/

— Mueller, She Wrote (@MuellerSheWrote) September 4, 2023
In 2011, they invested $300M. In 2022, MBS bought that investment for $1.5B, worth $1.9B later that year, making KSA (The Kingdom of Saudi Arabia) the biggest shareholder of Twitter behind Elon Musk. 3/

— Mueller, She Wrote (@MuellerSheWrote) September 4, 2023
Not only that, but the KSA oversaw a digital army of hundreds of Twitter users who hunted for dissident voices, and Twitter KNEW because the FBI confronted Twitter about it in 2015. 5/

— Mueller, She Wrote (@MuellerSheWrote) September 4, 2023
Six months later, Jack Dorsey met with MBS to discuss how they could work together to "train and qualify" Saudi groups on Twitter to do the very same work the two spy employees had done. And just 8 months prior to that meeting, KSA doubled its investment in Twitter. 7/

— Mueller, She Wrote (@MuellerSheWrote) September 4, 2023
Once KSA had recruited Twitter, it plotted to kidnap, disappear, and murder multiple dissident voices including the plaintiff's brother, and Jamal Khashoggi. The transnational criminal enterprise of threats to anonymous Twitter dissidents continues to this day. 8/

— Mueller, She Wrote (@MuellerSheWrote) September 4, 2023