I found this vehicle parked next to mine when I was done grocery shopping a while back: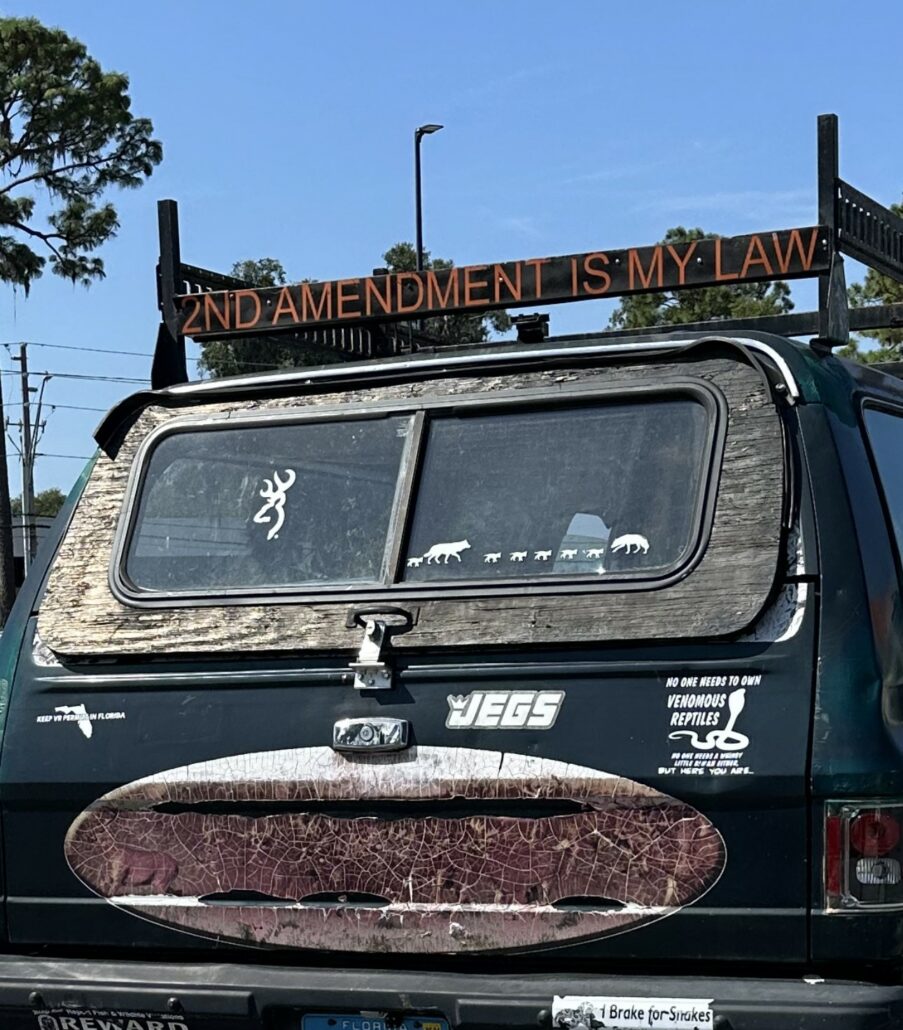 In addition to exalting the Second Amendment as the supreme and only law, this person scoffs at the notion that there should be restrictions on owning venomous snakes, which led me to believe the cargo area might well have been a writhing pit of rattlers, copperheads, moccasins, etc.
Did I mention this kook-mobile was right next to my vehicle? 
Friends, I channeled Wonder Woman, seized 10 tote bag handles with two fists, transferred that load of groceries into my car and got the hell out of that parking lot with supernatural swiftness!
That said, I also brake for snakes.
Open thread!