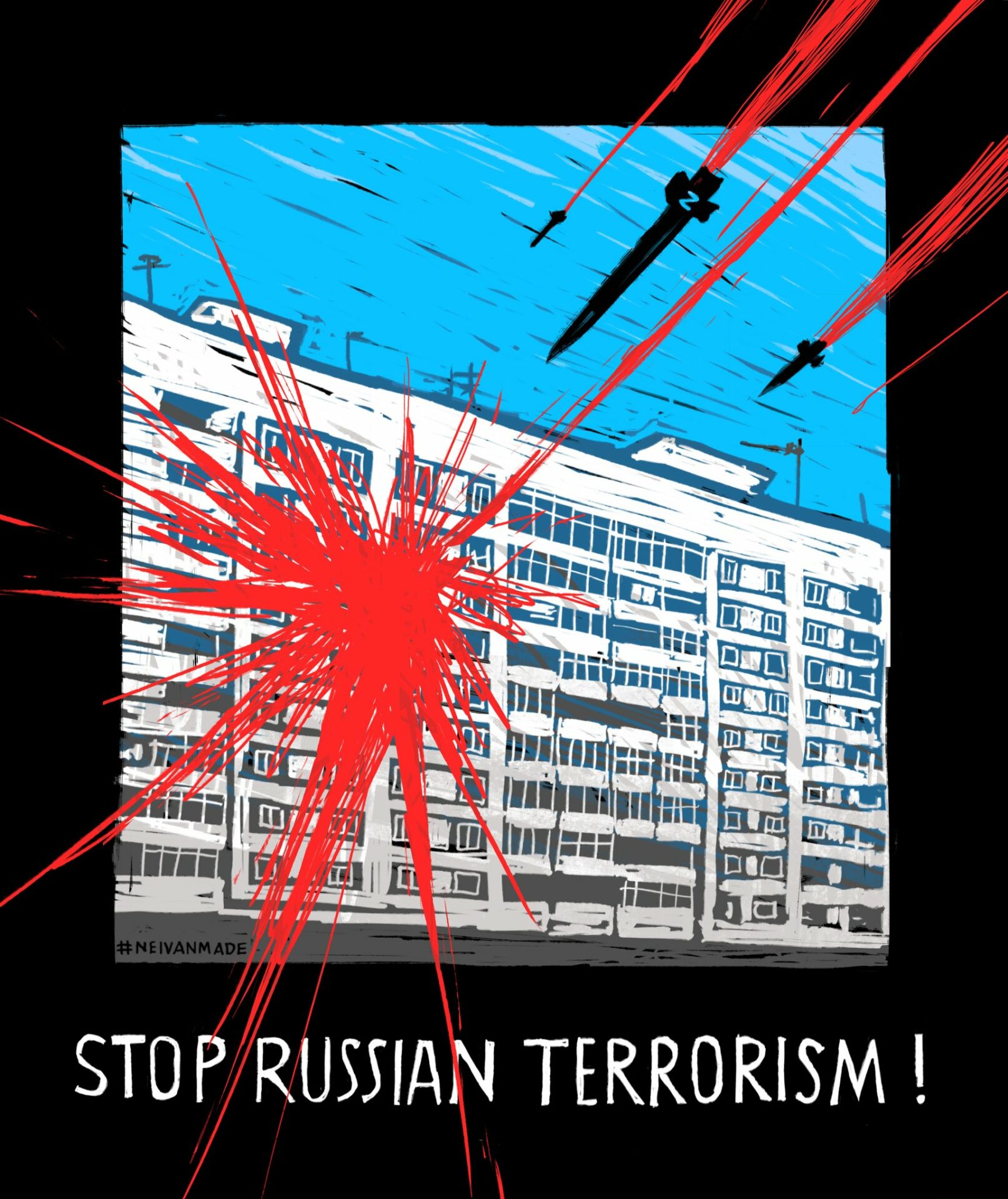 (Image by NEIVANMADE)
A quick housekeeping note: I have a family event that I cannot get out of tomorrow afternoon. So tomorrow night's post might be a bit later than usual. It may also be a bit briefer than usual as well.
Also, commenter Bex* sent me a video – I did not miss it or forget about it – but because I can only access the Balloon Juice email Alain set up for me on my iPad as its the only device I didn't need to set back up when I switched MacBook Pros, I need to forward it to myself so I can get it into a post.
* If it wasn't Bex, please correct me in the comments and take credit.
Last night in comments, dimmsdale asked:
Just wondering if any of the informed commentators here would care to speculate on the odds (and/or the means) of keeping the Rooskis' military broken, reduced, and hopefully impotent once peace in Ukraine is achieved? I realize this is a VERY speculative question, and maybe it's way too soon to put any intellectual energy into considering it, but isn't it clear to the entire world that they can never ever again be allowed to raise a military with any offensive capability at all?
The model here should be what we did to reestablish the German military and establish the Japanese Self Defense Forces after World War II. Unfortunately, that would require treating Ukraine's self defense against a genocidal re-invasion as the (most) kinetic element of a largely non-kinetic world war. Which we are most definitely not doing. As a result, whatever Ukraine is able to achieve is what will be achieved. And Russia will limp along under Putin or whomever takes over. All while nursing its ahistorical grievances and doing whatever it can to rebuild its military and its economy so it can then begin the cycle of revenge all over again.
Here is President Zelenskyy's address from earlier today. Video below, English transcript after the jump:
War for Ukraine Day 459: (Some of) You Have Questions, I (May) Have AnswersPost + Comments (47)