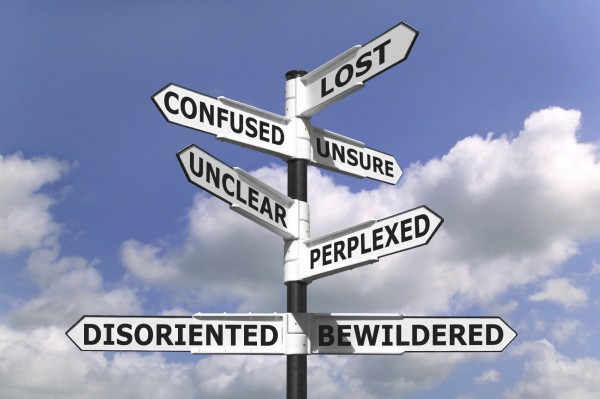 There's an affirmative case to be made for Hillary- she's qualified, she's smart, she's motivated, she has detailed plans and will have the most progressive platform and agenda of my lifetime (thanks in part to the fact that our shift to the left during the Obama years made this possible), she's tough, she understands how Washington works, and so on. There are a ton of reasons why she will make a good President. Are there things about her that give me cause for concern- of course. But so too has the Obama administration had things I didn't like- but you take the good with the bad, and no one can say that the election of Barack Obama was not worth the blood, sweat, and tears it took to get him elected.
Well, no one sane.
So one of the things that has been bothering me a lot lately is the rhetoric from our true progressive betters, in that there is no difference in a vote for Clinton than a vote for Trump, or that the choices they have are so bad they might as well not vote or vote for Jill Stein. It's foolish on a number of levels, especially when you consider many of them believe that having Clinton lose would rush in a new progressive era. If Clinton loses because progressive choose to abandon the Democratic party in a fit of poutrage, nothing could be farther from the truth (further? Fuck it, I'm spent.):
Though it might offend his uber-progressive supporters to hear this, the Sanders insurgency is largely a white revolution. All the talk about Sanders representing the future of the Democratic Party because of his overwhelming popularity among young people leaves out an important caveat: He couldn't persuade minority voters to sign on. In many ways a Sanders victory, propelled by the least diverse states in the nation, would have been a step backward in American race relations. Now that Hillary Clinton has laid claim convincingly to the nomination with decisive wins in California and New Jersey, the party—and Bernie's supporters—are at a crossroads. If they insist on maintaining their purist divide from Clinton, they will create a rift in the party that's not just ideological, but racial.

***

The evidence of the racial divide lies even within the general election matchup polls Sanders and his supporters love to cite. He leads in a potential matchup with Trump by a larger margin than does Clinton. But that's largely because Clinton's minority voters would eagerly back Sanders as the Democratic nominee. Latinos hold a similar rate of favorability for Clinton and Sanders and would vote for either Democrat against Trump in nearly the same percentage, according to a poll by Latino Decisions.

Minority voters have been watching in horror as millions of Republican voters choose Trump either because of, or despite, his open bigotry. The Sanders supporters who toy with the idea of shunning Clinton in November and allowing Trump to become president to force a revolution that Sanders couldn't deliver are playing with fire. To minority voters, Trump's candidacy feels like an existential threat. It's one thing for Republicans to either ignore or embrace his racism; the party already seems unwilling or incapable of making the kinds of adjustments it must to attract more non-white voters. It's quite another for white Democrats to not appreciate how liberal minorities feel about the possibility of a Trump presidency and what that would say about the state of racial progress in America. It would be a slap in the face, the latest sign that a kind of white privilege—throwing a temper tantrum because they don't get their way despite how much it hurts people of color—is deeply rooted within liberal, Democratic ranks as well.

Many Sanders supporters believed his push to regulate Wall Street and solve economic inequality would resonate with minority voters. It didn't because minority voters know that liberal policies alone won't reverse decades of racial inequalities. They have been loyal members of liberal unions where white Democrats received plush jobs, even if they were no more qualified than their black colleagues. They've seen the same thing in liberal Hollywood and the supposedly liberal world of the media, whose top ranks remain mostly white.
Repudiating Clinton because she is not Sanders would be a disaster for the purist progressives who think theirs is the one true way by fracturing the party beyond Reince Priebus's wildest dreams. It's about party unity, and it's not about party unity. It's about the makeup of the party, period. The only people who would win are the Green party, who might get ballot access on two more states and then poll at about 5% everywhere. That would surely be worth it.
***
But let's get back to where we started- choices. It drives me up the wall to hear people who are in their first or second election cycle saying things like "I'm tired of choosing the lesser of two evils. Why can't I vote for my dream candidate?"
First off, you can. You can write in Bernie Sanders, Ralph Nader, the Flying Spaghetti monster, fer fuck's sake you could vote in Tunch's celestial body if you want. But you're pissing away your vote and you are betraying how truly naive you are and effectively not participating.
Second, who are these people? How fucking awesome must their lives be that the only time they have to make tough choices is during a presidential election? There seems to be some group of people where the only time in their life they have to grapple with choices that range from "Shitty" to "Shittier" is during elections. That's not my life. I'm only 45, but my life is filled, every fucking single day, with choices of the lesser evil. The same is true for every single other human being on the planet who is not working from a position of extreme privilege.
Christ, it starts for me before I even wake up in the morning. The kids blew up the new lawn mower. Steve is starting to act like he has ear mites. Rosie is getting gimpy and crabby and looks unhappy and needs another cortisone shot. I need to go to the dentist. The refrigerator is dying. I have a set amount of money. Which do I deal with first? And even these are choices from privilege, because every day people out there are deciding whether they feed their kids or pay their utilities. My freezer and pantry are stocked and I have lots of cat food and a big 50 lb bag of dog food, so we'll be fine.
And that doesn't even get into the choices one has to deal with as President. Most of the President's decisions are between shit, shittier, even shittier, jesus christ that's bad, oh fer fuck's sake, fuck me I quit.
So just stop it. Think about things. The choice between Clinton and Trump isn't one of choosing between lesser evils. It's the choice between a career politician who has made a few bad choices over a long career but overall is a pretty decent candidate who at the very least will be able to hold on to the progressive gains we've made and serve as a calm steward of the party for a few years, and an extinction level event masquerading as a walking, talking, orange abomination with a comb-over.
So pull yourself together, fer fuck's sake.
TL;DR: I hate all of you.