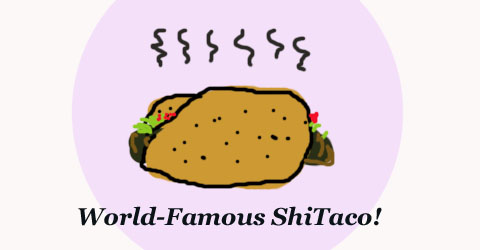 As the push to rehabilitate the worst president in living memory proceeds apace, former Bushies are crawling out the woodwork to beg us to take another bite of the shit taco and experience anew the tasty goodness.
In a post entitled "George W. Bush is smarter than you," someone named Keith Hennessey, the former director of the George W. Bush National Economics Council (which is like being the Emeritus Chair of the Sarah Palin Center for Teen Pregnancy Prevention — discuss!) invites citizens to "test your own assumptions and thinking about our former President" through a series of questions:
This is a hard one, for liberals only. Do you assume that he is unintelligent because he made policy choices with which you disagree?
Nope. I assume he is unintelligent (or evil, but I suspect mostly dumb because I'm charitable that way) because he made policy choices that predictably resulted in a series of world-historical clusterfucks which killed or maimed hundreds of thousands of people, looted the national treasury, subverted our moral authority, undermined our global standing and widened the wealth inequality chasm. Next?
If so, your logic may be backwards. "I disagree with choice X that President Bush made. No intelligent person could conclude X, therefore President Bush is unintelligent."
Kind of surprising that the George W. Bush National Economics Council would appoint an eighth-grader fresh from an introduction to logic class as director. Oh wait…
Might it be possible that an intelligent, thoughtful conservative with different values and priorities than your own might have reached a different conclusion than you? Do you really think your policy views derive only from your intellect?
Uh-oh — Iooks like someone didn't comprehend the straw man logical fallacy lesson! But let's play along: The thing is that the aforementioned world-historical clusterfucks were predictable — and were in fact predicted in real time by many people.
It doesn't matter if Bush's policy views were derived from his "intellect," Cheney's colon or a Magic Eight Ball; they were not only wrong, they were disastrously and measurably so on virtually every important front – domestic, international, financial and social.
So a hearty "fuck off" to you, Mr. Hennessey, for having the effrontery to peddle what is demonstrably shit as Shinola while we are still digging ourselves from the reeking pile. It's too soon for a rehab tour.
With a bit of luck, you might be able to sell this stinking load of horseshit to my great-great-grandchildren. But I wouldn't bet the farm on it.
[X-posted at
Rumproast
]