Well, this should put that pesky "is Trump too openly racist to be president" question to bed:
Don King, and so many other African Americans who know me well and endorsed me, would not have done so if they thought I was a racist!

— Donald J. Trump (@realDonaldTrump) June 11, 2016
Turns out boxing promoter Don King didn't endorse Trump after all — he declined to endorse anyone. But he did say Trump is an "idol of America." (Come to think of it, Trump does kinda resemble a golden calf — a golden-orangey steer, anyway.)
So there you have it, libtards — proof that Trump is, as he's been telling you, "the least racist person." Anywhere. Ever.
A Trump rally is scheduled to take place in Tampa shortly. Via the Tampa Bay Times' coverage of the event, here's a photo of the world's worst super hero — Mexico Wallman: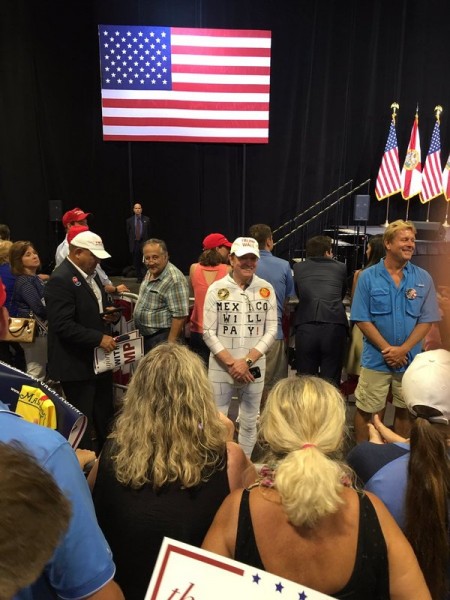 Sharp as a brick too, I bet. Open thread.