Seems like we could use a little more thread to chew upon, so here's some not-quite-random material to masticate:
Hillary, today in the Church of Latter-Day Saints owned Deseret News:
Trump's Muslim ban would undo centuries of American tradition and values. To this day, I wonder if he even understands the implications of his proposal. This policy would literally undo what made America great in the first place.

But you don't have to take it from me. Listen to Mitt Romney, who said Trump "fired before aiming" when he decided a blanket religious ban was a solution to the threat of terrorism.

Listen to former Sen. Larry Pressler, who said Trump's plan reminded him of when Missouri Gov. Lilburn Boggs singled out Mormons in his infamous extermination order of 1838.

Or listen to your governor, who saw Trump's statement as a reminder of President Rutherford B. Hayes' attempt to limit Mormon immigration to America in 1879.

Instead of giving into demagoguery, Gov. Gary Herbert is setting a compassionate example and welcoming Syrian refugees fleeing religious persecution and terrorism. Once they've gone through a rigorous screening process, he is opening your state's doors to some of the most vulnerable people in the world.

Americans don't have to agree on everything. We never have. But when it comes to religion, we strive to be accepting of everyone around us. That's because we need each other. And we know that it so often takes a village — or a ward — working together to build the change we hope to see.
The Polyester Cockwomble, uttering word-like strings of sound in the Old Dominion State:
Trump himself made a veiled reference to the flap during a rally Wednesday in Abingdon, Va., protesting media coverage and drawing loud applause by telling the crowd that "the Second Amendment is under siege" from Clinton and other politicians.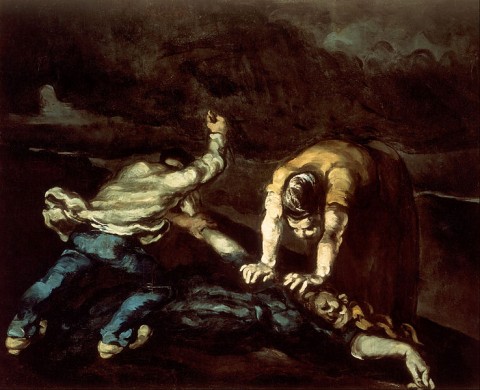 Thomas Friedman in today's The New York Times (sic! I know):
During the Republican convention, with its repeated chants about Clinton of "lock her up," a U.S.-based columnist for Israel's Haaretz newspaper, Chemi Shalev, wrote: "Like the extreme right in Israel, many Republicans conveniently ignore the fact that words can kill. There are enough people with a tendency for violence that cannot distinguish between political stagecraft and practical exhortations to rescue the country by any available means. If anyone has doubts, they could use a short session with Yigal Amir, Yitzhak Rabin's assassin, who was inspired by the rabid rhetoric hurled at the Israeli prime minister in the wake of the Oslo accords."

People are playing with fire here, and there is no bigger flamethrower than Donald Trump. Forget politics; he is a disgusting human being. His children should be ashamed of him. I only pray that he is not simply defeated, but that he loses all 50 states so that the message goes out across the land — unambiguously, loud and clear: The likes of you should never come this way again.
Me, on the subject of  the "inarticulate" excuse for Trump's "Who will rid me…" meditation on political assassination: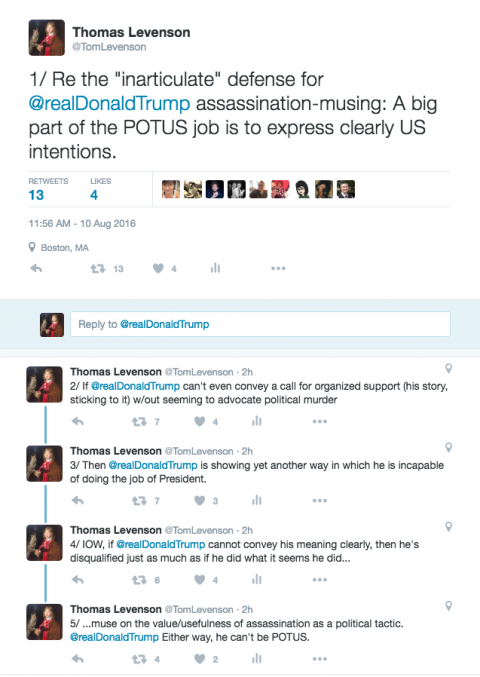 The first Tuesday in November can't come too soon.
Image:  Paul Cezanne, The Murder, 1867-70.