These are, indeed, strange days!
Ammon Bundy helped lead two armed standoffs against the gov.
He told me he's walking away from the 'patriot movement' and compared Trump's supporters to that of 1930s Germany https://t.co/fLrn4K47JU

— Salvador Hernandez (@SalHernandez) December 7, 2018
•grown disillusioned by his supporters' unyielding support of POTUS
•calls Trump a "nationalist" and, not in a good way
•compares the unquestioning nature of Trump supporters to 1930s Germany

— Salvador Hernandez (@SalHernandez) December 7, 2018
Salvador Hernandez at Buzzfeed has the story (emphasis mine):
Bundy led two armed standoffs against the feds in Nevada and Oregon, and his family quickly became the face of a growing militia movement, bringing a national spotlight to armed groups eager for a conflict with what they believed to be an overreaching government.

So when he logged on to Facebook last week to speak to his supporters in defense of the caravan of Central American migrants gathered at the southern border, a frequent target of President Trump, he figured he'd face some criticism.

"To group them all up like, frankly, our president has done — you know, trying to speak respectfully — but he has basically called them all criminals and said they're not coming in here," Bundy said in the video. "What about individuals, those who have come for reasons of need for their families, you know, the fathers and mothers and children that come here and were willing to go through the process to apply for asylum so they can come into this country and benefit from not having to be oppressed continually?"

Bundy went on, dispelling conspiracy theories that billionaire George Soros was behind the caravan or that terrorists were using the group to sneak into the US.

But the backlash from his supporters was immediate, with many repudiating Bundy for his views. Followers who had traveled to his father's ranch in Bunkerville, Nevada, in 2014 during an armed standoff with federal agents over unpaid cattle grazing fees said they regretted doing so. Others claimed Bundy was being paid by left-wing "globalists" to switch sides. Some told him they wished he was dead, or that militias had never supported his family.

Bundy was shocked by the swift reaction.

"I expected to get a decent amount of pushback, but I also believed that I could explain to them why I'd taken those positions and why," he told BuzzFeed News. "But you know, I've always had these kinds of thoughts that people were not really listening to the principles of things, that they had aligned with me for some other reasons, and that some of those [reasons] are good and some of those might not be, but this last video kind of confirmed that."

So on Tuesday, Bundy shut down his social media accounts and said he was stepping away from the public light and the "patriot groups" that had gained national attention while supporting the Nevada ranching family. The decision to quit wasn't an easy one, Bundy said, but the movement's unforgiving opposition to the migrant caravan and what he called a dangerous and blinding support of President Trump left him with no choice.

"It's like being in a room full of people in here, trying to teach, and no one is listening," he said. "The vast majority seemed to hang on to what seemed like hate, and fear, and almost warmongering, and I don't want to associate myself with warmongers."
Much, much more at the link!
We are well and truly off the looking glass and through the map.
Also, obligatory: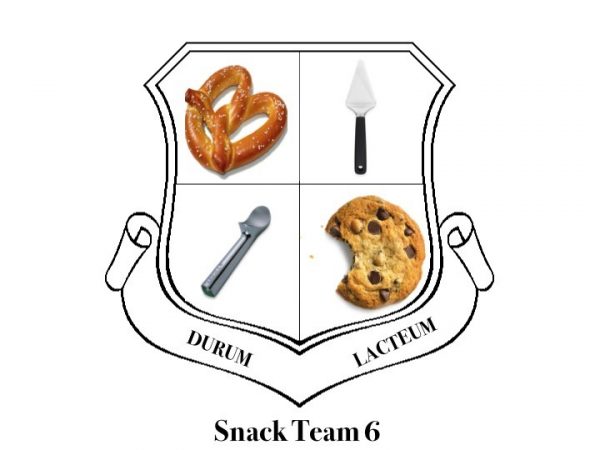 Chew Hard!
Open thread!