U.S. COVID update:

– New cases: 82,186
– Average: 108,680 (-3,865)
– States reporting: 23/50
– In hospital: 28,986 (+241)
– In ICU: 3,220 (+29)
– New deaths: 206
– Average: 296 (-4)

More data: https://t.co/ohnVKtNdM3 pic.twitter.com/3T2TCa4SH0

— BNN Newsroom (@BNNUS) June 14, 2022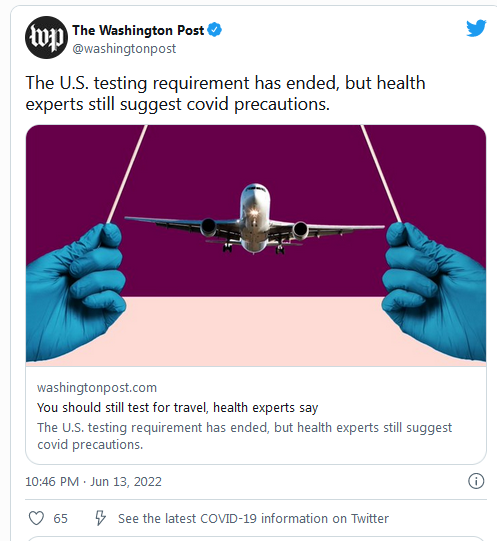 ======
China's reliance on testing as providers come under regulator scrutiny is raising questions about the sustainability of its zero-covid policy. https://t.co/PdUPUbSES5

— The Washington Post (@washingtonpost) June 13, 2022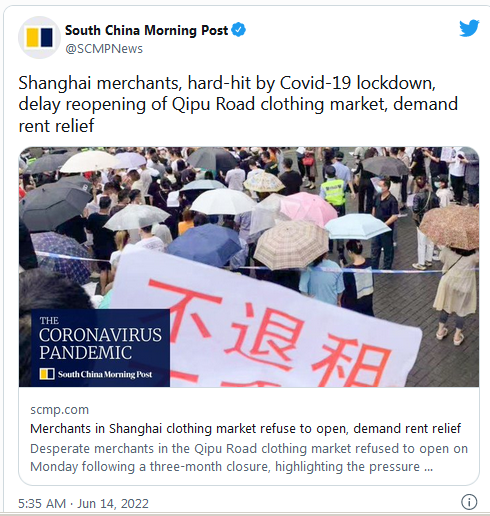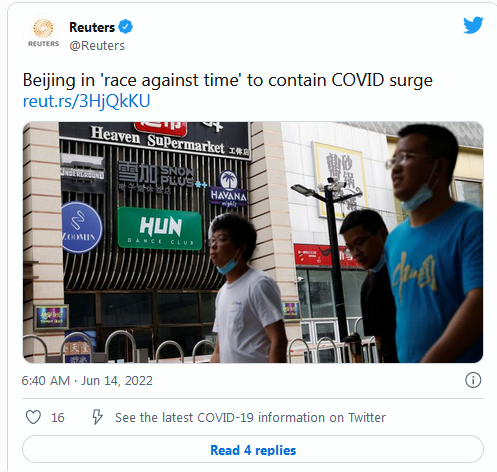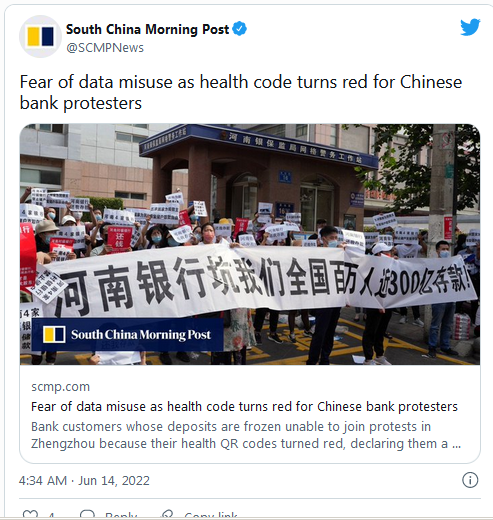 Victims of what could be one of China's largest financial scandals found themselves unable to step outside to join planned protests because their health QR codes had turned red, reigniting fears that the large-scale data collected for contact tracing would be abused for other uses.

Since late May, hundreds of people have taken to the streets in China's central Henan province, calling for authorities to ensure the return of their deposits that were frozen in four rural banks in the province…

Zhang, who owns a small factory [in] Jiaxing, Zhejiang province, had planned to travel to the Henan capital Zhengzhou to protest on Monday. On Saturday, he found his Zhengzhou health code – which is used to indicate Covid-19 exposure status – had turned red. At that point, he had not even stepped outside the city and returned a negative nucleic acid test result on Saturday.

He decided to go anyway. Upon arriving at Zhengzhou railway station on Monday, he scanned the local health code, and again it showed red. He was immediately taken by local police to a university library, joining about 10 other bank deposit holders…

An operator for Zhengzhou's government service hotline did not address questions about protesters' health codes turning red, but said that those with red health codes could try to change their status by following various prevention rules such as getting tested.

China's health code, which indicates a person's Covid-19 status via an app requiring real-name registration, follows a traffic-light system, with green declaring a person has not been exposed to potential cases or risky areas, while yellow and red codes ban the person from entering most venues or public transport.

Previously, there has been criticism that the health code was a mass surveillance tool that could be abused by authorities…

Even people who had not planned to go to protest have been affected. One man in Changzhou, Hebei province, said his health code turned red while he was sitting at home.

He called government offices for three days and the code returned to green on Tuesday, just as Chinese media reports started circulating about bank customers being hit with unexpected red health codes…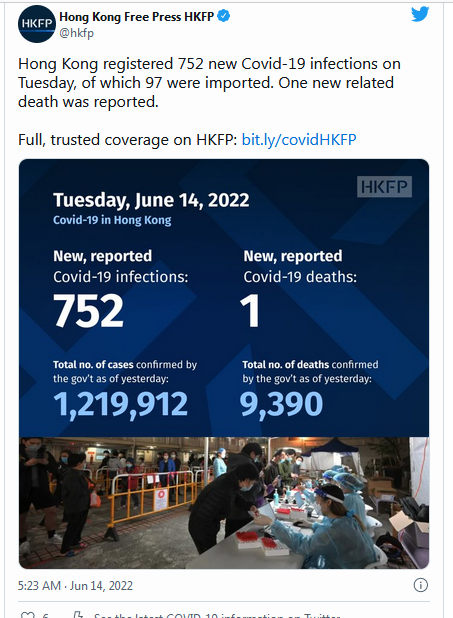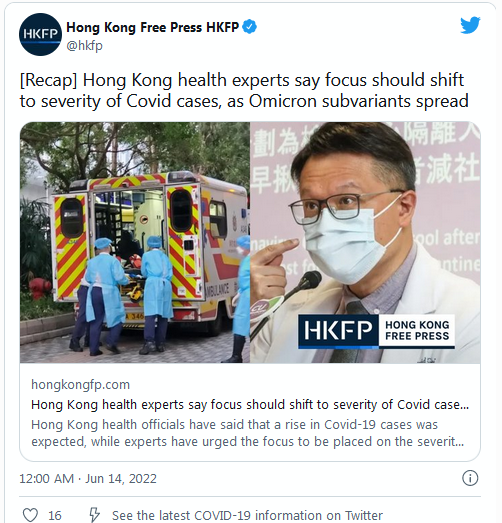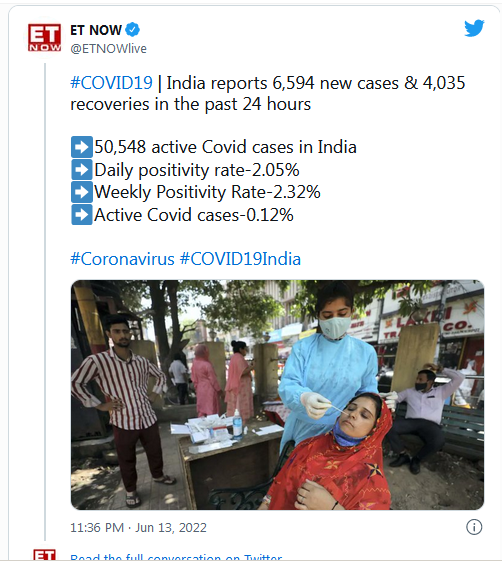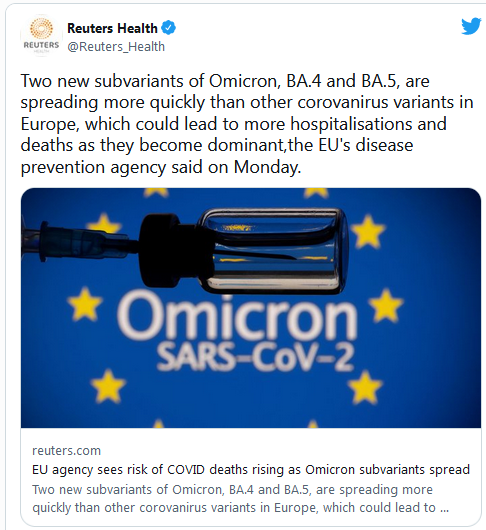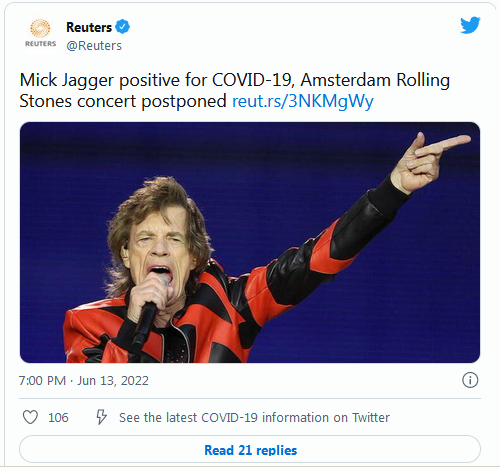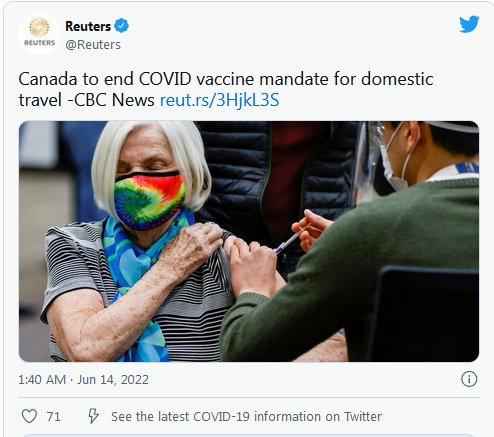 ======
"We explored the neurobiological effects of [mild] respiratory SARS-CoV-2 infection and found white-matter-selective microglial reactivity in mice and humans" Parallels to chemo-brainhttps://t.co/R8LoXsCDcO @michelle_monje @VirusesImmunity @ThisIsAnthonyFC @CellCellPress pic.twitter.com/Fq1QlopJiF

— Eric Topol (@EricTopol) June 13, 2022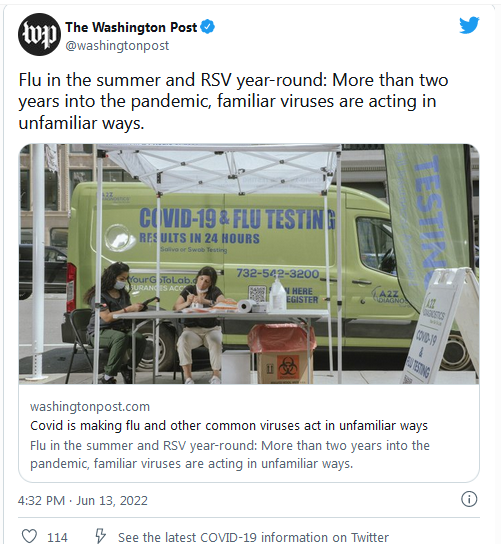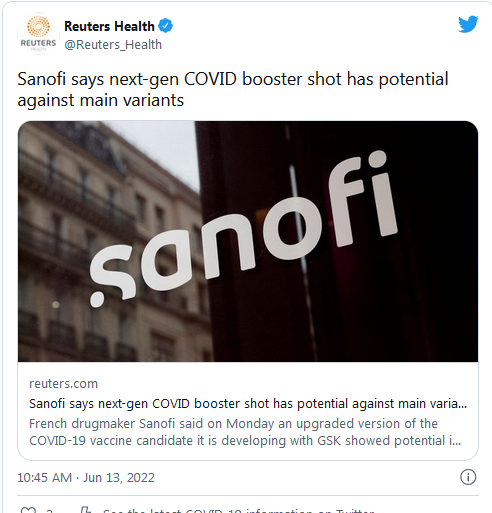 ======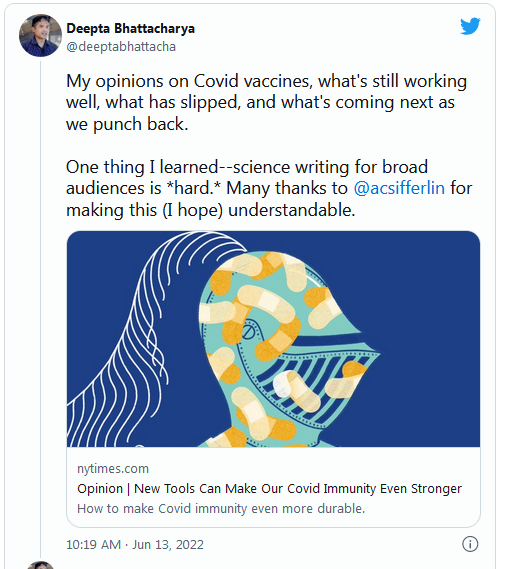 … My research group studies the maintenance of immunity, and we've learned that the details matter. To fix dents in the armor of immunity, scientists need to understand what is still working, what has slipped, and why.

Following vaccination or recovery from an infection, the immune system leaves behind several layers of defense to counter any future virus exposures. One component of durable immunity is made of memory cells that patrol the body, looking for any signs of the virus. If such evidence is found, memory T cells can kill the infected cells while memory B cells rapidly produce antibodies, which are proteins that can stick to viruses and prevent them from infecting more cells…

While frequent boosters could restore some portion of the original vaccines' levels of protection against the virus, given the lower uptake of boosters so far, scientists and stakeholders must also pursue longer-lasting solutions and new tools to stop infections.

Vaccines that are received up the nose or in the mouth position memory cells and antibodies near the sites of infection and offer potential ways to prevent symptoms and perhaps even infections altogether. Some of these types of vaccines are now in clinical trials and could become available soon.

Groups of researchers are also studying single vaccines that could work against all versions of the novel coronavirus. These vaccines, which aim to be variant-proof, make it difficult for the virus to outmatch the immune system. They have shown great promise in animal experiments. Some are entering clinical trials and could be available in the next few years.

These kinds of vaccines could buy us long-lasting protection against infections and disease. When combined together, our armamentarium for fighting Covid-19 is growing. This is not the end of the chess match. Our next moves are coming soon.