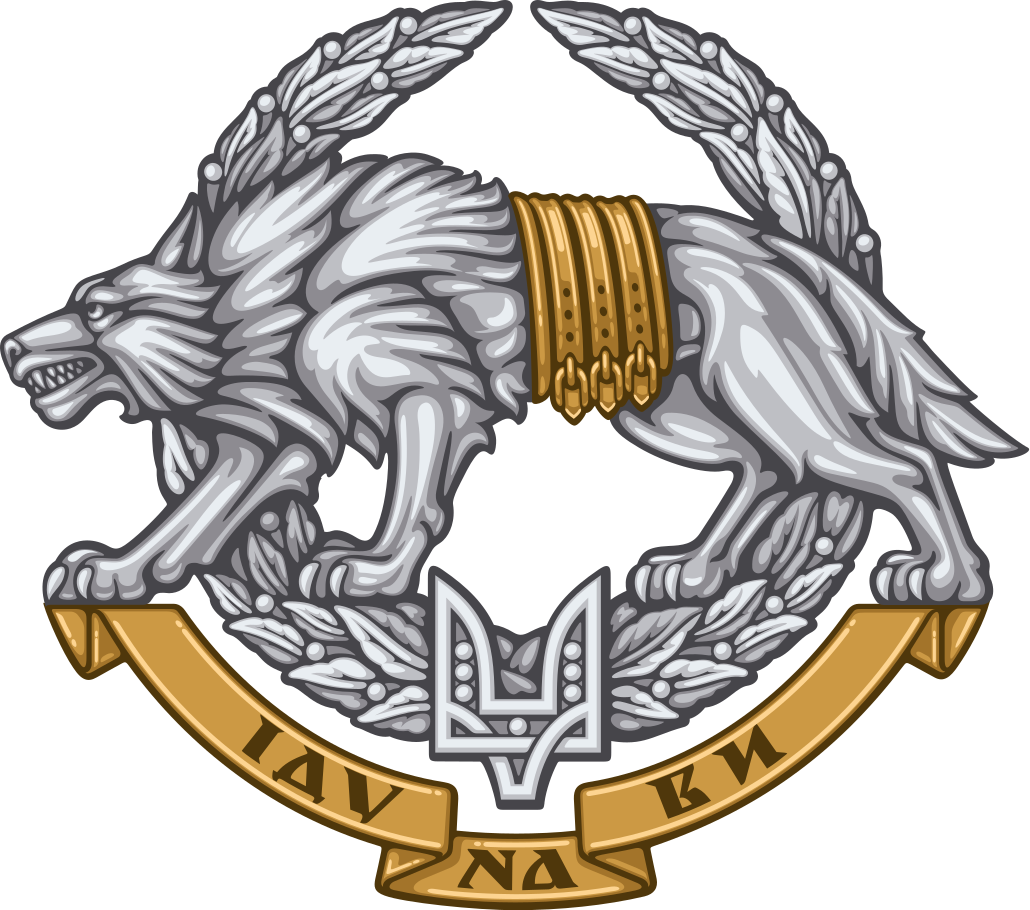 It was a very long day, though not as long as it was for the Ukrainians. So we're going to cover the basics and call it an update.
First thing this AM reporting began to filter out that Ukraine had struck deep into Russia targeting airbases that were home base for strategic Russian bombers. Strategic Russian bombers that had been targeting Ukrainian civilian residential, health care, educational, energy generation and transmission, and water treatment, generation, and transmission facilities.
Tu-141 are 1970s technology. If Russian radar and air defenses could not defeat a Tu-141 that flew hundreds of miles from hitting its main airbase for its strategic bombers in a war setting, that doesn't bode well for its ability to stop a mass cruise missile strike.

— Rob Lee (@RALee85) December 5, 2022
A lot of pseudonymous social media accounts immediately started speculating whether these were those recently reported on new Ukrainian drones – the ones that looked like grey sleds with a white raptor, the Ukrainian flag, and some digitized Ukrainian embroidery patterns painted on them – or something even newer. As you can see above it turned out to be something older. And that, as Rob Lee states, is even more interesting because one would think that the Russians would've been able to track and stop a Tu-141 with its air defense. Of course the Kremlin wasn't going to let this embarrassment pass. The NY Times has the details:
KYIV, Ukraine — Ukraine executed its most brazen attack into Russian territory in the nine-month-old war on Monday, targeting two military bases hundreds of miles inside the country, using unpiloted drones, according to the Russian Defense Ministry and a senior Ukrainian official.

The drones were launched from Ukrainian territory, and at least one of the strikes was made with the help of special forces close to the base who helped guide the drones to the target, said the official, speaking on condition of anonymity to convey sensitive information.

The strikes signaled a new willingness by Kyiv to take the fight to bases in the heart of Russia, raising the stakes in the war, and demonstrated for the first time Ukraine's ability to attack at such long distances. Shortly after the attacks on the bases, Russia sent a barrage of missiles streaking toward Ukrainian cities.

The Engels air base and the Ryazan military installation are between 300 and 450 miles from the Ukrainian border, which is beyond the range of any known missile in Ukraine's arsenal.

Only a few hours after the explosions, Ukrainian officials said that more than a dozen Russian bombers had taken off from the Engels air base.

Russia launched a volley of missiles at Ukraine's energy grid on Monday, knocking out power in several regions, officials said, the latest in a monthslong campaign of strikes by Moscow targeting civilian infrastructure.

Ukrainian air defense systems fired into the sky in multiple areas of the country but not all missiles were intercepted. Four people were killed by the Russian strikes, President Volodymyr Zelensky said, and officials reported damage to energy infrastructure.
Much more at the link!
Here is President Zelenskyy's address from earlier today. Video below, English transcript after the jump:
Good health to you, fellow Ukrainians!

A report on the day.

The main result – 70 Russian missiles were launched, most of them were shot down. Kalibr, Kh-101, etc.

I am grateful to all our warriors of the air commands "East", "South" and "Center". Well done!

I am also grateful to our partners for the air defense systems we are currently using. Every downed Russian missile is concrete proof that terror can be defeated.

But, unfortunately, we still cannot ensure complete security to our sky – there were several hits.

Unfortunately, there are victims. As of this time, there are four people killed by Russian strikes today. My condolences to families and friends.

Energy workers immediately started restoration. Maximum efforts are in the central regions of Ukraine, Odesa, Zaporizhzhia and Kharkiv regions. In many regions we had to switch to emergency shutdowns to stabilize the system. From Zakarpattia to Kyiv region, from Kirovohrad region to Sumy and Kharkiv regions. As of this evening, the biggest number of shutdowns is in Vinnytsia, Kyiv, Zhytomyr, Dnipropetrovsk, Odesa, Khmelnytskyi and Cherkasy regions. But we will do everything to restore stability.

Russian terror again affects neighboring states. There are interruptions with electricity supply in Moldova again. And this once again proves that Russia's ability to carry out such massive terrorist attacks is a threat not only to Ukraine, but also to our entire region. At least.

When one terrorist destabilizes everyone's lives, stopping terror is a joint task.

Tonight I will talk about this in my address to the expert community of the American Institute for the Study of War and to all our friends in the United States.

By the way, with today's missile attack Russia marked the anniversary of the Budapest Memorandum. The fate of this document gives answers to many current questions about Russia. Simply signing something with these terrorists will not bring peace. They will certainly break any agreements reached with them. Giving up any element of someone else's security to Russia means new war.

Therefore a principled continuation of the existing policy of conscientious states of the world is necessary: it is only the dismantling of Russian terrorist capacities, liberation of all our territories and holding the murderers to account that will bring peace. I believe we will come to this.

Another result of today is a new declaration of support for Ukraine's Euro-Atlantic course. This is the third such declaration. Today it was signed with Montenegro. After the Czech Republic and Belgium.

We will complete this path step by step – we will persuade the Euro-Atlantic majority in favor of Ukraine. And not just in words, but in decisions. In decisions to support our accession to the collective security system.

And one more thing

Finally, a special award for extraordinary people appeared in Ukraine – for Ukrainian volunteers. "Gold Heart". Today, greeting the volunteer community, I named the first 50 teams and individuals who will receive this new award shortly. But this is far from a complete list of those who deserve it.

The state should know how to be grateful and express gratitude. And it will.

Glory to everyone who defends Ukraine!

Gratitude to everyone who helps our state hold out against Russian terror!

Eternal memory to everyone whose life was taken by terrorists!

Glory to Ukraine!
Missile Monday N8. Target – the Ukrainian people's will. 70+ missiles launched, more than 60 shot down by UA air defense.
The aggressor's mission – failed.
The aggressor's future as a terrorist state – sealed.

— Defense of Ukraine (@DefenceU) December 5, 2022
Ukraine's armed forces: over 70 Russian missiles fired, including nearly 38 Kh-101 and Kh-555, 22 Kalibrs, 3 Kh-22, 6 Kh-59, and 1 Kh-31P.
Nearly 60 have been intercepted.

— Illia Ponomarenko 🇺🇦 (@IAPonomarenko) December 5, 2022
Oh yeah! pic.twitter.com/mN5ek9BXBh

— Illia Ponomarenko 🇺🇦 (@IAPonomarenko) December 5, 2022
If you're wondering, that's one of the German Gepards:
One of key benefits of the Gepard is the cost per engagement is astonishingly low; the system fires inexpensive 35mm cannon rounds.

In contrast, some of the anti-aircraft missiles currently in Ukrainian service – (e.g. NASAMS) can cost anything up to a million dollars each.

— Jimmy Rushton (@JimmySecUK) December 5, 2022
Today is the day the Ukrainian Air Force managed to strike two strategic airfields deep in the Russian rear and then repelled a major missile attack on the nation.
Not a bad Monday, huh?

— Illia Ponomarenko 🇺🇦 (@IAPonomarenko) December 5, 2022
Here is the US readout of Secretary Austin's call with Minister of Defense Reznikov earlier today:
Readout of Secretary of Defense Lloyd J. Austin III's Call With Ukrainian Minister of Defence Oleksii Reznikov
Dec. 5, 2022 |
Attributed to Pentagon Press Secretary Brig. Gen. Pat Ryder:

Secretary of Defense Lloyd J. Austin III spoke with Ukrainian Minister of Defence Oleksii Reznikov to condemn Russia's brutal air attacks on Ukraine's civilian infrastructure and to reinforce the unwavering U.S. commitment to support Ukraine's ability to counter Russia's war of aggression. Secretary Austin reiterated air defense as a top priority for U.S. security assistance efforts, made evident by recent commitments to provide Ukraine additional munitions for U.S.-provided National Advanced Surface-to-Air Missile Systems (NASAMS) as well as capabilities to counter Unmanned Aerial System.

The leaders pledged to remain in close contact.
Here's video with analysis of the strike on the Engels air base:
Video geolocated to here (done myself, others independently established same location). 6.2 km away, in line of sight, is north-eastern part of Engels airbase flight line, where, in this imagery, some Tu-95 bombers are parked. pic.twitter.com/VWplevHiHr

— Euan MacDonald (@Euan_MacDonald) December 5, 2022
Here is former NAVDEVGRU Squadron Leader Chuck Pfarrer's most recent assessments of the situations in Kherson and Bakhmut:
KHERSON AXIS/1343 UTC 5 DEC/ UKR sources report that RU occupation authorities in the Skadovsky district of southern Kherson have instituted a nightly curfew and restricted travel between cities for UKR civilians. Partisan activity increases around Melitopol. RU Ka-52 shot down. pic.twitter.com/Ooywy5RLJo

— Chuck Pfarrer | Indications & Warnings | (@ChuckPfarrer) December 5, 2022
BAKHMUT/1310 UTC 5 DEC/ UKR Air Defenses down a RU Su-34 strike fighter and capture 1 pilot in the Bakhmut AO. Four RU UAVs downed as Newsweek reports Russia is losing a total of 100 KIA soldiers a day as piecemeal attacks continue against dug in UKR forces. pic.twitter.com/dxKNo36GtX

— Chuck Pfarrer | Indications & Warnings | (@ChuckPfarrer) December 5, 2022
The Financial Times awarded President Zelenskyy their person of the year award. This includes an accompanying article.
Nine months into a brutal struggle for national survival against Russian invaders, Volodymyr Zelenskyy looks tired, with dark circles under his eyes. What he would like to be doing instead of confronting a merciless invader is fishing with his son. "I just want to catch a carp in the Dnipro river," he says.

For a taste of normal life, the unlikely president may still have a long wait, despite the surprising streak of battlefield successes for Ukraine's forces. But the folksy message is characteristic of a leader who still depicts himself as an everyman with humble tastes and a deep sense of humanity, qualities that have earned him the admiration of Ukrainians and their supporters abroad.

It is the mirror image of the fictional ordinary-guy-turned-president he played in a satirical hit television series that skyrocketed him to fame. It is also the antithesis of Russian president Vladimir Putin, hidden away in the Kremlin, whose obsession with rebuilding an empire has cost tens, possibly hundreds, of thousands of lives.

Written off by many Ukrainians before the February invasion as something of a joke, an amateur struggling to rise to the challenge of high office, the 44-year-old Zelenskyy has earned a place in history for his extraordinary display of leadership and fortitude.

In an interview with the FT, Zelenskyy recalls the early days of the invasion and says he is not really courageous: "I am more responsible than I am brave . . . I just hate to let people down."

Zelenskyy's powerful chief of staff, Andriy Yermak, recalls how three years ago he told a group of western journalists that "our president would be the most famous and strongest leader of his time". He adds: "I won't say I told you so, but I was right."
There is much, much more at the link. And this bon mot that didn't make it:
🧔🏻 Bonus content: After the interview I reminded Zelensky he remarked on my beard when we first met during his campaign; I suggested he grow one. He said no—but he's got a war beard now & he'll only shave "after victory." But his wife likes his scruff so it might be here to stay. https://t.co/7yev6ZAeg4

— Christopher Miller (@ChristopherJM) December 5, 2022
Render unto God that which belongs to God and unto the enemy that which is of the enemy.
Beware, enemy – you'll get what the witch wants. 🇺🇦 volunteers dressed as witches, sending love to our soldiers and the…opposite…to our enemy.
📷Iryna Rezner,Yulia Ovadchuk, Taras Potapenko pic.twitter.com/UCiiK5tEp1

— Defense of Ukraine (@DefenceU) December 5, 2022
Morning Pikachu Dance. Winter has never been an obstacle to a good mood.
🎥 by Operative #UAarmy pic.twitter.com/B5efM39lcT

— Defense of Ukraine (@DefenceU) December 5, 2022
That's enough for tonight.
Your daily Patron!
The feeling when your name is legal and can become most popular in North Korea. (« Patron » means bullet in Ukrainian😅) pic.twitter.com/cigvz7L51X

— Patron (@PatronDsns) December 4, 2022
And a new video from Patron's official TikTok:
@patron__dsns

Представляю вам свою першу колекцію для тварин: HERRRO! Створили її разом з @waudog для усіх чотирилапих героїв, бо кожен песик та котик – то справжній herrro❤️ #песпатрон
The caption machine translates as:
Introducing my first collection for animals: HERRRO! We created it together with @waudog for all four-legged heroes, because every dog ​​and cat is a real herrro❤️ #PatrontheDog
Open thread!