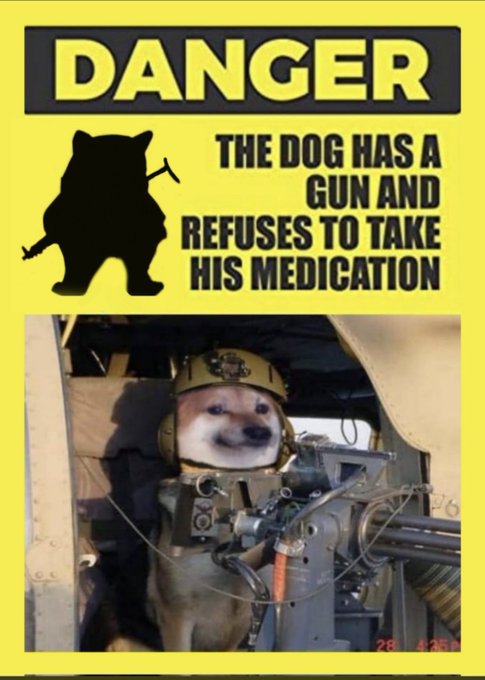 Lot's to cover tonight and I'm still running flat out, so let's get to it.
Here is President Zelenskyy's address from earlier today. Video below, English transcript after the jump:
Good health to you, fellow Ukrainians!

Today we have new and powerful results from our diplomatic marathon.

France takes European defense support for Ukraine to a new level, and I thank President Macron for this leadership.

We will receive more armored vehicles, in particular wheeled tanks of French production. This is what sends a clear signal to all our other partners: there is no rational reason why Ukraine has not yet been supplied with Western-type tanks. And this is very important to restore security for all Ukrainians and peace for all Europeans.

Before the new "Ramstein" such signal is extremely relevant. We must put an end to the Russian aggression this year exactly and not postpone any of the defensive capabilities that can speed up the defeat of the terrorist state. Modern Western armored vehicles, Western-type tanks are just one of these key capabilities.

I want to thank Denmark today after the conversation with Prime Minister Frederiksen. I informed her of the current situation on the frontline, that Russia is planning another wave of aggression for the coming months. We must make this wave the last one – no chance for revenge for terrorists.

Today, I have heard strong support for Ukraine from Denmark, readiness to strengthen our positions in the fight against aggression together. And it is very important that this year Denmark will defend the security and interests of Europe and international law just as after February 24.

I had a conversation with the President of Romania today. It was a meaningful and multifaceted conversation. I thanked Mr. President for the level of cooperation we achieved last year. This applies to political, defense and economic cooperation as well. We have done a lot together to protect the Black Sea region. I am confident that this year we will do even more.

As I have already said, I will continue such diplomatic activity every day – this marathon of negotiations with the leaders of partner states and friends of Ukraine around the world. We are already responding and will respond very concretely and effectively to any new attempt of the aggressor to additionally mobilize and throw something more against Ukraine. Exactly with what is necessary on the battlefield and for the protection of the entire territory of our state.

Each of our partners will have very specific information about our defense needs. And we all have the same goal: to put an end to Russian aggression as soon as possible, to restore reliable and lasting peace.

We are discussing our initiative – our Peace Formula – with all leaders. These are ten clear points. All security elements, our territorial integrity, complete withdrawal of Russian troops from the territory of Ukraine and full guarantee of justice, that is, punishment of all those guilty of this aggression and crimes against Ukraine and Ukrainians, as well as compensation for all damages caused to Ukraine at the expense of the assets of the terrorist state.

Today, I would like to praise our warriors in the Bakhmut direction, in particular, the special unit of the Main Intelligence Directorate of Ukraine "Shaman", as well as the border guards of the Luhansk detachment, who, together with the fighters of the International Legion of Defense of Ukraine, inflict numerous losses to the enemy and drive the occupants out of their positions on the outskirts of Bakhmut. This is a good result, and I am grateful for it.

Each such result and each day of the enemy's failures in the Bakhmut direction and in Donbas in general is a significant weakening of the aggressor state. The occupants have been postponing the date when they expect to capture the entire Donbas for six months. They have been expecting to do it by the New Year – and our defenders are demonstrating success again. The invaders are constantly increasing their forces in the Donetsk region – they are doing it now as well. And every such day with our successes is a new proof of the insanity of the very idea to attack Ukraine. If only such news from the front can return a sense of reality to everyone in Russia, we will have to ensure it as much as possible.

And we must understand how difficult and painful this task is. But it cannot be otherwise. Terrorists must lose despite everything they try to do to strengthen themselves.

I am grateful to our defenders of the Bakhmut fortress!

I am grateful to all our warriors who withstand the pressure in the Soledar direction and defend their positions!

I am grateful, of course, to all our fighters who provide quite encouraging news from the Luhansk region and certain southern areas of our country!

Thank you to all who fight for Ukraine! 

Thank you to all who help us!

Glory to Ukraine!
Here is former NAVDEVGRU Squadron Leader Chuck Pfarrer's most recent assessments from Bakhmut, Kherson, and Kremenna:
BAKHMUT AXIS /1510 UTC 4 JAN/ Heavy fighting is reported as RU forces have continue a series of company / platoon-sized engagements during the last 36 hours. N of the urban area, RU troops are assaulting Bakhmutse. RU units also attacked across the T-13-02 HWY toward Podhorodne. pic.twitter.com/iKgOa7IgfF

— Chuck Pfarrer | Indications & Warnings | (@ChuckPfarrer) January 4, 2023
KHERSON AXIS /1610 UTC 4 JAN/ UKR precision strikes were carried out against Hola Prystan and Velyki Kopani. A third strike was carried out S of the Dnipro at Kostohryzove. In the Zaporizhzhia oblast, strikes hit the RU commandant's office in the occupied city of Vasylivka. pic.twitter.com/BgvqyD6gZ9

— Chuck Pfarrer | Indications & Warnings | (@ChuckPfarrer) January 4, 2023
KREMENNA /2110 UTC 4 JAN/ N of Kremenna, the UKR Army's 518th Field Batt is reported to be advancing on Pischane. S. of Kremenna, following heavy fighting near Bilohorvika yesterday, UKR's 81st Air Mobile Brig. counter-attacked Wagner group units in the vicinity of Shypylivka. pic.twitter.com/F73AgwnMIC

— Chuck Pfarrer | Indications & Warnings | (@ChuckPfarrer) January 4, 2023
Bakhmut:
Bakhmut pic.twitter.com/ARfDnY8InE

— Illia Ponomarenko 🇺🇦 (@IAPonomarenko) January 4, 2023
Prigozhin's excuse for why his mercenaries haven't yet taken Bakhmut:
Prigozhin's been v active this NY. The other day he led a tour of a morgue stacked with bodies in black bags, apparently keen to show how dead fighters are respected; he toured a cemetery for dead Wagernites whose relatives don't claim them & visited injured fighters in hospital

— Sarah Rainsford (@sarahrainsford) January 3, 2023
Here's the machine translation of RIA's, which is Russian state owned/backed/controlled media, article:
ARTEMOVSK (DPR), January 3 – RIA Novosti. In Artemovsk (Bakhmut), the Ukrainian military has created "five hundred lines of defense", so the advance is going with great difficulty, said Yevgeny Prigozhin, founder of the Wagner Group.

"Artemovsk is a fortress in every house. Guys butt heads for every house, sometimes for more than one day. Sometimes for weeks for one house. They took one house, they took the second house," Prigozhin told RIA Novosti.

According to him, after the capture of another house, one cannot say that the defense of the Ukrainian military has been broken through.

"Today, in the morning, I took one house and broke through the defenses. And behind this house there is still a new defense, and not just one. And how many such lines of defense are there in Artemovsk? If we say 500, we probably won't be mistaken. Prigogine.

The commander of one of the detachments of the group with the call sign Mekhan admitted that he was celebrating the eighth New Year at the front – since 2014 it has become a tradition.
"Every New Year is at work, somewhere in the fighting. This New Year is the brightest, because it is the toughest (year. — Approx. ed.). And even on the New Year you have to work hard, and after the New Year there will be a lot work. But we are still moving forward," Mekhan told RIA Novosti.
According to his fighters, they do not have enough equipment, especially BMP-3, and shells, "to move faster and more confidently through Artemovsk."
The Guardian has a deep dive into how Sumy's residents held off the invading Russians at the beginning of the re-invasion:
On 24 February, when Russia invaded, there were only a few dozen Ukrainian professional soldiers in Ukraine's north-eastern city of Sumy, and they had no command centre. That evening, those 50 or so paratroopers were ordered to leave the city – about 20 miles (30km) from the Russian border – for another area. Most of the police force had already fled, along with much of the city's leadership.

Sumy's residents were left, confused and in shock, to defend the city on their own as Russian forces rolled towards them. The Sumy self-defence forces, which formed for the most part on the first day of the invasion, managed to hold the city for almost six weeks, despite being encircled. After 6 April, the Russian forces were pushed out of Sumy region, and most of the self-defence forces members then joined the army where they are now serving.

Sumy region borders Russia on two sides, to the north and east. The efforts of Sumy self-defence forces and ordinary residents inside and outside the city contributed to the disruption of the Russian supply lines from the Russian border to Kyiv. Their efforts helped prevent Russian forces from successfully surrounding the capital and seizing control of the country's command centre.

Ukraine's president, Volodymyr Zelenskiy, has commended Sumy's territorial defence forces several times. In his New Year's Eve address, the equivalent of the queen or king's Christmas Day speech in Britain, Zelenskiy singled out Sumy's resistance efforts, describing how ordinary residents became the "bone in the throat" of the Russians.

Though there were only a few thousand civilians with rifles, a few dozen anti-tank weapons and no armed vehicles or heavy weaponry, by mid-March the Russians were scared to enter the city. In an alleged recording of a phone call released by Ukrainian intelligence services on 16 March, a Russian soldier can be heard breaking down after telling his mother that they needed to take the road through Sumy city but "not a single column of [theirs] had survived".

City council workers and close friends, 29-year-olds, Serhiy and Ihor, were among the 400 Sumy residents that took up arms on the first day of the invasion. Others joined in the days that followed as they overcame the shock, according to those involved. They said only about 20 out of 400 had previous military experience and coordination was carried out through messaging apps and phone calls, with groups riding around to locations in civilian cars and trucks to meet the incoming Russians.

"Formally it was called territorial defence forces but in reality, it was just people who had received arms from an army warehouse and formed reactive groups," said Ihor, who along with Serhiy has now joined the regular army.

"It was so chaotic that it's even difficult to describe," said Ihor. "There was no coordination or instructions from Kyiv or anything like that. We made [everything] up ourselves."
Much. much more at the link!
Reuters has a deep dive into a Russian influence operation in Germany!
In a square beneath the twin spires of Cologne's gothic cathedral, around 2,000 protesters gathered in September to urge Germany's government to break with the Western coalition backing Ukraine and make peace with Russia.

"We must stop being vassals of the Americans," right-wing German politician Markus Beisicht said from a makeshift stage on the back of a truck. The crowd clapped and waved Russian and German flags.

A lean man in camouflage trousers stood at the side of the stage, obscured from the crowd by a tarpaulin. A few metres away, a burly man in dark sunglasses stood guard. The rally's organisers did not welcome questions. Most declined to speak when approached by a Reuters reporter. One protester tried to persuade a police officer to arrest the reporter as a Ukrainian spy.

The rally was just one of many occasions – online and on the streets – where people have clamoured that Berlin should reconsider its support for Ukraine. That message taps into deep connections between Germany and Russia, with several million Russian speakers living in Germany, a legacy of Soviet ties to Communist east Germany, and decades of German dependency on Russian gas.

The stakes are high: if Germany, the European Union's biggest economy, turns its back on Kyiv, European unity over the war will fracture.

Through interviews and a review of social media posts and other publicly available information, Reuters has established the identities of key figures involved in pushing a pro-Moscow stance inside Germany since the war began, including the two men hovering near the stage in Cologne.

The lean man is a Russian former air force officer. Originally called Rostislav Teslyuk, he changed his name to Max Schlund after settling in Germany a decade ago. In recent months, he travelled to Russian-controlled east Ukraine. More recently, a Russian government agency paid for his plane ticket to Moscow for a conference where President Vladimir Putin was the keynote speaker. The agency, Rossotrudnichestvo, is under EU sanctions for running a network of "agents of influence" spreading Kremlin narratives. Its head has branded the sanctions, imposed in July, as "insane."

Schlund's burly neighbour near the stage, a man called Andrei Kharkovsky, pledges allegiance to a Cossack society that is supporting Moscow's military campaign in Ukraine. Schlund and Kharkovsky didn't answer detailed questions for this article. In a WhatsApp exchange, Schlund wrote: "Eff off!" and "Glory to Russia!"

Reuters found that some of the loudest agitators for a change in German policy have two faces. Some use aliases, and have undisclosed ties to Russia and Russian entities under international sanctions, or to far-right organisations.

German authorities have linked one of the people identified by Reuters to a far-right ideology. Some of its proponents were accused by police in December of plotting to overthrow the state. He runs a German-language social media channel called the "Putin Fanclub" and, in an echo of the alleged plot, called on social media early last year for the storming of the German parliament.

Another is a Berlin construction company executive who used to be an officer in Russia's military intelligence. He is acquainted with one of three Russian men recently convicted by a Dutch court for helping supply the missile that downed a Malaysian passenger plane over Ukraine in 2014.

A third man is a motorcycle enthusiast who posts online alleging atrocities by Ukraine's army and has raised money for a Russian biker gang that is under U.S. and EU sanctions for backing Putin's war.

Germany has so far earmarked more than 1 billion euros in humanitarian aid to Ukraine and neighbouring countries, plus military equipment including advanced air defence systems. The majority of Germans still support Ukraine, but after a steep rise in energy costs, polls show fewer are keen on expanding military support.

The German government didn't respond to detailed questions for this article but the Interior Ministry said it takes "very seriously" any attempts by foreign states or individuals to exert influence, especially "in the context of the Russian war of aggression against Ukraine." The Kremlin didn't answer questions from Reuters. Beisicht, the politician who spoke at the Cologne rally, told Reuters he has worked closely with the protest's organisers. He didn't address Reuters findings about their associations.

Ties between Germany and Russia stretch back centuries. Empress Catherine the Great invited her German compatriots to emigrate to Russia in the 18th century. Between 1992 and 2002, around 1.5 million of these settlers' descendants moved back to Germany, taking advantage of laws that allowed people of German ancestry to claim citizenship. German government research shows that this community votes more heavily for the far-right Alternative für Deutschland (AfD) party than other groups. It wants to tighten immigration controls and limit Islam's influence in Germany.
Much, much, much more at the link!
Finally, a little Ukrainian cultural diplomacy. The Financial Times has the details on this soft power aikido:
While Russia's war on Ukraine moves towards its second year, Ukrainian artists are taking the fight, symbolically, to Russian artistic turf. Ballet has long been a source of soft power for Moscow, with strategic foreign tours by state companies such as the Mariinsky and the Bolshoi even at the height of the cold war. This winter, the National Ballet of Ukraine reached Paris with a message of its own: Ukrainian culture isn't going anywhere.

It delivered it with a quintessentially French ballet, the 19th-century classic Giselle, a tale of betrayed love that has become an unlikely beacon of peace. Last year, the United Ukrainian Ballet, a troupe made up mainly of dancers who fled the war, made its debut with Alexei Ratmansky's version of the ballet.

The National Ballet of Ukraine, however, is the first state dance ensemble to make the journey abroad since the Russian invasion began. That it has continued to operate at all is mind-boggling. More than half of its dancers have left; some have died or fought on the frontline. Yet since May, performances have resumed in Kyiv, with sirens sometimes going off mid-show to direct audiences and artists to shelter. This week, even as 47 dancers are busy with Giselle in Paris, others are performing The Snow Queen at home every day.

Ballet dancers are used to hiding effort behind grace, yet under the circumstances there was something surreal about watching them pull together a very fine Giselle. At the Théâtre des Champs-Élysées, where the company is presented by Sarfati Productions, veteran principal Kateryna Alaieva delivered a Giselle without excess, finding real lightness and style in the second act. As Myrtha, Kateryna Kurchenko led the ghostly Wilis with airy brio, and the young Daria Manoilo brought a lively touch to her two soloist roles.

There were a few ragged moments in the first act but unstretched feet hardly matter in the midst of a war, and the 24-strong corps of Wilis had upper-body elegance and attitude to spare against Tetyana Bruni's evocative backdrop. While a little too forceful at times, the mime is extremely clear in this production, which is credited to none other than Konstantin Sergeyev, a prominent choreographer and director of the Mariinsky (then Kirov) Ballet in Soviet times.
More at the link!
Your daily Patron!
Here is a new video from Patron's official TikTok:
@patron__dsns

Зізнавайтесь, хто ще досі доїдає новорічні страви?😁
The caption machine translates as:
Admit it, who still finishes the New Year's dishes?😁
I think we're all in agreement that the first staff meeting of the year sucks.
Open thread!