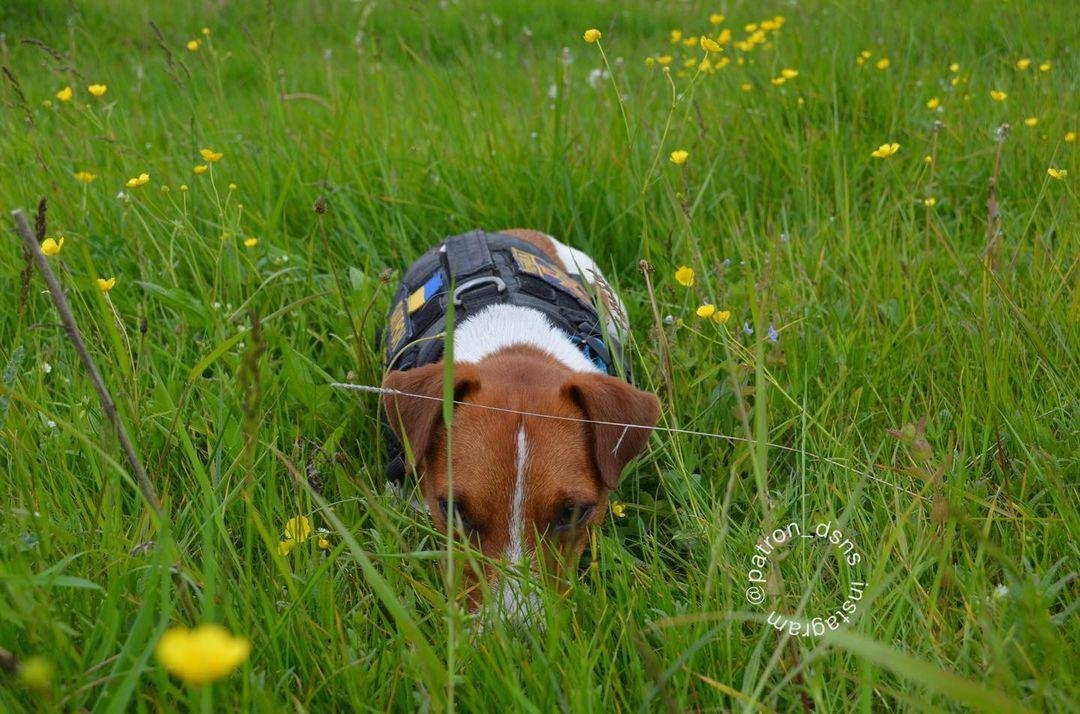 It has been a very, very, very long short week. Not necessarily a bad one, but a very, very, very long one. So I'm just going to hit the basics because I need to go and crash.
Before we go any farther, Another Scott managed to track down NEIVANMADE's store and posted the link in a comment last night. He also posted an interview with NEIVANMADE. Here's an excerpt:
The world will remember February 24, 2022 as the day when Ukrainian lives changed forever. Russia's large-scale military invasion of Ukraine has led to horrific outcomes for citizens, leaving families without homes and taking thousands of innocent lives. In the face of unthinkable violence, the brave people of Ukraine have shown incredible resilience. Many have joined the fight by either enlisting in the armed forces or finding ways to use their unique skills to help their native Ukraine. In the city of Lviv, Hiatus Games art director Mykhailo Skop is one of many artists creating posters, stickers, and cards protesting the war.

Popping up all over the city, these pieces of art have been a rallying cry for the resistance and a way of documenting the history that's unfolding. In collaboration with fellow Ukrainian artists, Skop launched the Help Ukraine shop and made their poster designs available for the world to purchase, with 100% of earnings going to humanitarian aid in Ukraine. Their designs raise funds for nonprofit organizations including the Voices of Children Foundation and UNICEF, which are actively delivering relief to those in the crossfire of the Russia-Ukraine conflict.

As the war wages on, one of Skop's biggest concerns is the media losing focus on Ukraine's struggles. Russia's aggression continues and Ukrainian families still need support, so it's important for the world to keep its eye on this ongoing conflict. We recently caught up with Skop to get his perspective on the war and to learn how we can all help Ukraine.

Tell us about the concept behind your Artist Shop. How did it come together?
Mykhailo Skop: I'm an Art Director at a Ukrainian board game developers studio, Hiatus Games. You might remember our last game, Deus Lo Vult, or, more likely, the medieval memes that people made out of it. Those memes became more popular than the game itself. They appeared in places like Bored Panda, EL PAÍS, etc. Eventually, we opened our merchandise store on Threadless. Why Threadless? Because we've been buying stuff from there since 2013. (I can't help but mention that many of those t-shirts from 2013 are still in decent shape!)

Then, the Russian invasion broke out and things changed. All our team went volunteering. I started making posters to support our people in their struggles. These posters became popular and we decided to launch a new nonprofit initiative on Threadless called Help Ukraine, so people of the world could have an opportunity to buy original prints and support Ukrainian war victims.

You are donating proceeds from your shop to the Voices of Children Foundation. Why did you choose this particular charity and what are they doing to help the people of Ukraine?
MS: Try to remember your own childhood. Did a real tragedy happen to you? What did it feel like back then? How did this affect you? Imagine thousands of kids in Ukraine lucky enough to stay alive. Many of those had their parents killed right before them. Some have been brutally raped and tortured. Hundreds of thousands of children lost their families, homes, friends, and dreams. Their lives were flooded by darkness, and I doubt this harm could ever be undone. We're fighting for the future for these kids. And we have to make every effort to give them all the help and support they need now to cope with these horrors somehow.

What role does art play in times of conflict like these?
MS: I believe that visuals have immense power. The meaning and significance they carry can speak much clearer and more impressively than text or even a documentary. Visual artists have many communicative tools and methods to address every spectator. Thus, they can use their art to raise soldiers' morale, power up volunteers' enthusiasm, and build up support for those who need it. But the main problem with delivering messages through art these days is that it's tough to get through the media's white noise, grab the viewer's attention, and stay in their minds.

Photographs of Russian crimes on Ukrainian land are appalling. Razed cities, mutilated bodies of civilians, thousands of graves… but no matter how terrible these photos are, the audience will get used to this war sooner or later. Just as they got used to the same images from Syria, Georgia, and many other warzones. That's why the artist's role in a modern war is primarily to use the most potent images and symbols to overcome the media noise and not let people become lukewarm and indifferent. Because war is not "somewhere over there," it's right here, close to you, next to everyone, ready to spread around further.
Much, much, much more at the link!
And remember to click through to his store and do some shopping!
Here is President Zelenskyy's address from earlier today. Video below, English transcript after the jump:
Dear Ukrainians, I wish you health!

Today is the day of Ramstein – and defense news for Ukraine, which our diplomatic marathon brings week after week.

Not everything can be announced in public – what is being talked about in Ramstein. It is a closed-door discussion – and it should be.

But in general, we can conclude that today's Ramstein will strengthen our resilience.

The partners are firm in their attitude – they will support Ukraine as much as necessary for our victory.

Yes, we will still have to fight for the supply of modern tanks, but every day we make it more obvious there is no alternative to making the decision on tanks.

I addressed the participants in the Ramstein meeting today, our Defense Contact Group. And I thank all the partners who firmly supported the Ukrainian position in the discussions that took place.

In general, several things were achieved during the week. It's what our diplomatic marathon, which has been going on since my visit to Washington, has brought.

Daily calls and negotiations. Public and non-public.

We've managed to significantly strengthen our artillery fist. It's extremely strong – both guns and rounds.

We have good results with armored vehicles – several hundred combat vehicles have been added to our arsenal.

Significant results concerning rockets for multiple launch rocket systems and our anti-aircraft guns.

One of the biggest defense packages has been announced by the United States. And I thank President Biden, all the congressmen, all Americans who KNOW that freedom cannot lose.

Thanks to our European allies – all the countries that this week took another step in supporting our common defense. Denmark, Czech Republic, Estonia, Latvia, Lithuania, Poland, Slovakia, the UK, Finland, Netherlands and others – thank you!

Thanks to Canada – and personally to Prime Minister Trudeau!

The only thing worth emphasizing is the time, the delivery time. Each agreement must be implemented as quickly as possible – for our defense.

The next week, for which we are already preparing, should also bring its defensive fruits.

Today, I met with the US senators who arrived in Kyiv – Messrs. Graham, Blumenthal and Whitehouse. Thank you for meaningful negotiations.

This year, it's extremely important not to slow down the pace of our cooperation – between Ukraine and the United States – in all spheres. I'm sure it will be so.

The main topic is, of course, defense. Protection of our sky, tanks for Ukraine, we need long-range missiles to liberate our territory. I heard understanding of our needs.

I spoke with President of Türkiye Erdoğan. About the general situation on the battlefield in Ukraine and in our Black Sea region. About how to implement specific points of our Peace Formula – useful for absolutely everyone in the world. I thank Mr. President for supporting our security vision.

Today, the ceremony of receiving credentials from the new ambassadors of the partner states that arrived in Ukraine took place. These are Finland, Cyprus, Austria and Libya.

I signed the decree to award our soldiers – 153 servicemen of the Armed Forces of Ukraine.

Fighters of the 30th, 53rd, 92nd, 93rd and 110th mechanized brigades, 56th motorized infantry brigade, 60th infantry brigade and 102nd ground defense brigade.

I thank everyone who fights for Ukraine!

And one more thing.

Today is the Day of Remembrance of Defenders of Donetsk Airport. It was one of the hardest and important battles for Ukraine. It was the battle in which modern Ukrainians found our eternal strength. It's that strength that saved Ukraine, it's that strength that demonstrates our steel spirit in the extraordinary resilience and bravery of Ukrainians on the battlefield.

I thank everyone who withstood then. I thank everyone who helped then.

Great tribute to all those who gave their lives for Ukraine – after February 24, after 2014 and always when our people defended themselves!

Glory to Ukraine!
Here is President Zelenskyy's remarks to the meeting of allied defense officials at Ramstein Air Force Base earlier today:
#Ramstein
The war started by RF doesn't allow delays.
I can thank you hundreds of times – but hundreds of "thank you" are not hundreds of tanks.
We must speed up! Time must become our common weapon, just like air defense, artillery, armored vehicles & tanks.
The Kremlin must lose pic.twitter.com/wieu6fkMBn

— Володимир Зеленський (@ZelenskyyUa) January 20, 2023
The following statement from Secretary Austin can be read two different way. I'm not sure which one is the right way, so keep that in mind when you read it and when you see others respond/react to it:
US SecDef Austin said the idea of supplying a token amount of Abrams main battle tanks to Ukraine to "unlock" German Leopard-2 tanks "in my mind, is not an issue."

Comes after reports that German Chancellor Olaf Scholz told Biden that Abrams was a condition for sending Leopard.

— Jack Detsch (@JackDetsch) January 20, 2023
Here is former NAVDEVGRU Squadron Leader Chuck Pfarrer's most recent assessment of the situation in Bakhmut:
BAKHMUT /1320 UTC 20 JAN/ On 19 JAN, a RU Motor Rifle unit was repelled in a probe on the eastern suburbs of Bakhmut city. UKR conducted 21 aviation strike missions across all axes of contact, including 7 strikes on RU air defense sites. UKR missile forces hit 6 RU HQ elements. pic.twitter.com/Q2ZR4xKGZR

— Chuck Pfarrer | Indications & Warnings | (@ChuckPfarrer) January 20, 2023
Here's an interesting and provocative thread by SAIS Hopkins Professor Sergey Radchenko:
We are in a new security environment facing a radicalised Russia that shows no interest in co-building any sort of a joint security framework in Europe. In other words, the Russians cannot be profitably "engaged," though it does not mean that we should not be talking to them.

— Sergey Radchenko (@DrRadchenko) January 20, 2023
Third, anchoring Ukraine in NATO could help assure its longterm orientation towards the West, and will institutionalise trust, which is important for a country that is emerging as one of the major military players in the part of Europe where trust has always been in short supply.

— Sergey Radchenko (@DrRadchenko) January 20, 2023
This potentially creates a very dangerous situation, as Russia may find it tempting to resort to nuclear weapons to stave off a defeat in Ukraine. Credible deterrence would require a nuclear umbrella, not vague pronouncements about possible conventional retaliation.

— Sergey Radchenko (@DrRadchenko) January 20, 2023
Putin invaded Ukraine in part because (he claimed) Ukraine was on the way to join NATO (though it clearly wasn't). His reckless actions should make this a self-fulfilling prophesy.

— Sergey Radchenko (@DrRadchenko) January 20, 2023
Nothing to see here. Or worry about.
Putin's "special military operation" is going so well that he installed air defense systems near his residence, according to @meduzaproject reporting. https://t.co/cOD7cA2Vn1

— Christopher Miller (@ChristopherJM) January 20, 2023
I think the real question is whether this air defense battery was installed because Putin is worried about Ukraine targeting him or Prigozhin?
Speaking of Prigozhin, a Tanzanian student who went to Moscow for college committed a crime, was convicted, and was in a Russian prison. Until he accepted Prigozhin's offer to fight for Wagner in Ukraine in exchange for a pardon. Several month's ago he was killed in action. His family was only recently notified. And Wagner/Prigozhin has been holding on to his body at an undisclosed location. Which is in the video in the two tweet thread below. I want you to focus on where Wagner was displaying his remains, how it is set up, the decorations. I'll have the machine translations of both tweets below the thread:
После смерти его тело неизвестно где провалялось больше двух месяцев https://t.co/YDjipVJZkU #Таримо #роа #груз200 #Вагнер pic.twitter.com/45IieD1PEJ

— Necro Mancer (@666_mancer) January 16, 2023
A citizen of Tanzania Tarimo Nemes Raymond went to Moscow to study and this stupid idea ended for him in prison, PMC Wagner and a stupid death on 10/24/22 as a result of shelling near the Ukrainian city of Bakhmut

After his death, his body lay in an unknown place for more than two months
The BBC has more:
Nemes Tarimo's family in Tanzania warned him against agreeing to fight with Russian forces in Ukraine, but the 33-year-old had a big incentive to sign up.

It is now three weeks since his relatives learnt of the news that confirmed their worst fears. He had died in combat.

Everyone at the family home in the city of Dar es Salaam looks exhausted as they wait for news about when his body might come back.

The waiting is taking its toll.

There are about 15 people in the compound, and relatives are coming in and out all day wanting to hear if there are any updates.

One says they last heard from him in October when he had said he had agreed to sign up with the Russian mercenary group Wagner.

"Nemes informed me and some other family members about joining Wagner, and we advised him not to," the family member, who did not want to give their name, tells the BBC.

But for the young man, who relatives describe as polite, God-fearing and supportive, there was an offer that was hard to resist.

The family says that Tarimo, who had ambitions to be an MP with the opposition Chadema party, had been in Moscow as an ICT master's student at the Russian Technological University. But he was then imprisoned some time after January 2021 for what were described as drugs-related offences.

Last year, he was enticed with a deal: sign up and be pardoned or stay in prison.

"He said he would join to free himself," the relative says.

This case echoes that of 23-year-old Zambian student Lemekhani Nyirenda, who had also been in prison in Russia and died last year fighting with Wagner.

Zambian Foreign Minister Stanley Kakubo told parliament that he had been informed about how prisoners could be pardoned if they agreed to fight.

Last September, Wagner head Yevgeny Prigozhin was seen in leaked footage outlining the rules of fighting, such as no deserting or sexual contact with Ukrainian women, and then giving the prisoners five minutes to decide if they want to sign up.

Tarimo's family has learnt that he died at the end of October while on a combat mission in Ukraine with Wagner.

"We last communicated with him on 17 October, when he was already a member of Wagner.

"We then got information in December from his friends over his death," which according to media reports, was a result of Ukrainian artillery fire.

The Federal News Agency, a Russian broadcaster used by Mr Prigozhin to boost his group's reputation, has published a video of what it said was Tarimo's memorial service in a chapel in the town of Goryachiy Klyuch. It reported that he had died on 24 October near Bakhmut, the scene of intense fighting in recent months.

Russia's state-owned domestic news agency, Ria Novosti, interviewed someone who said he had fought alongside Tarimo. He said the Tanzanian had died while trying to help a wounded soldier.

The Federal News Agency says that Tarimo was awarded a posthumous medal "for courage" by the Wagner Group.
More at the link!
There's a "they saw the light" joke in here somewhere:
A resident in occupied Starobilsk posted in soc media saying that 4 Russian soldiers died from vodka poisoning while celebrating Epiphany. The head of #Luhansk military admin Serhiy Haidai claims that the number of dead is 20 pic.twitter.com/U8Q0CgDETO

— Abdujalil A (@abdujalil) January 20, 2023
That's enough for tonight.
Your daily Patron!
There are no new Patron tweets or videos tonight. Here's some adjacent material:
New life at war…#uaarmy #Ukraine️ #RussiaisATerroistState #RussiaUkraineWar #CatsOfTwitter #CatsOnTwitter #Bakhmut #Donetsk
#NewYork #Kyiv #StandWithUkraine pic.twitter.com/eODKmE4okx

— UkrARMY cats & dogs (@UAarmy_animals) January 20, 2023
😆#uaarmy #Ukraine️ #RussiaisATerroistState #RussiaUkraineWar #CatsOfTwitter #CatsOnTwitter #Bakhmut #Donetsk
#NewYork #Kyiv #StandWithUkraine pic.twitter.com/ncF8Im9xbb

— UkrARMY cats & dogs (@UAarmy_animals) January 20, 2023
Stronger.#uaarmy #Ukraine️ #RussiaisATerroistState #RussiaUkraineWar #CatsOfTwitter #CatsOnTwitter #Bakhmut #Donetsk
#NewYork #Kyiv #StandWithUkraine pic.twitter.com/SsmzFpfA2d

— UkrARMY cats & dogs (@UAarmy_animals) January 20, 2023
Open thread!