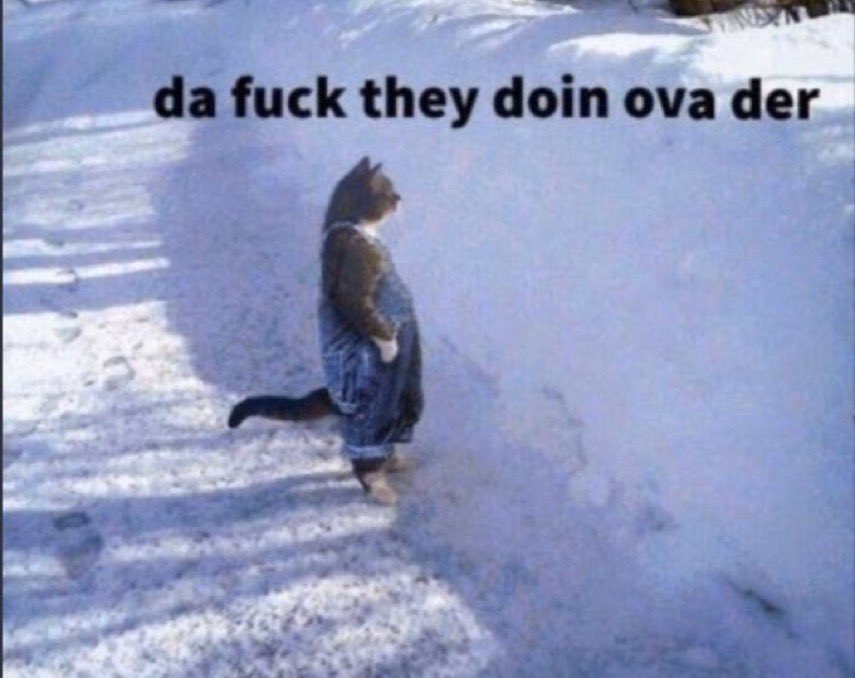 Before anyone asks, I DO NOT KNOW what the hell is going on! I've been offline most of the day, but seen the same reports and reporting you all have that GEN Surovikin has not been seen since Saturday AM and, according to The Moscow Times, been arrested. That Russia's Deputy Foreign Minister went to Syria and personally told Assad – read that as ordered – that Wagner could no longer operate there independently. Etc, etc, etc. I expect more and more aftershocks as this plays out.
Here's President Zelenskyy's address from earlier today. Video below, English transcript after the jump.
Russia and its accomplices must feel that the price of their terror will only increase for them – address by the President of Ukraine

28 June 2023 – 22:49

Dear Ukrainians!

First of all, regarding yesterday's Russian attack on Kramatorsk. Today, work continued all day at the site of the attack. Unfortunately, the death toll has increased. Russian missiles claimed the lives of 11 of our people, including three children. My condolences to the families. More than 60 people were injured and wounded.

Today, the Security Service of Ukraine together with the police special forces detained the person who coordinated this terrorist attack. They hit an ordinary cafe in Kramatorsk, a popular pizzeria. Neighboring houses, shops, and a gas station were damaged. An ordinary city, an ordinary life. There may still be people under the rubble.

Everyone who helps Russian terrorists destroy life deserves the maximum punishment. And this applies not only to some collaborators. Everything is clear about them. These are people without humanity. Anyone in the world who does not understand that one cannot be an accomplice of a terrorist state must be held accountable by the entire international community. The spotter is being charged with treason. The possible punishment is life imprisonment. Accomplices of a terrorist state must be treated as betrayers of humanity.

We will continue our work to strengthen international sanctions against Russia and its accomplices. They must feel that the price of their terror will only increase for them. And we will continue our global legal work to ensure that international instruments work in one way or another to punish all Russian terrorists and the aggressor state itself.

Today, in my address to the Verkhovna Rada of Ukraine on the occasion of Constitution Day, I spoke, in particular, about justice. I spoke about internal justice, which is about accountability for violations of law in Ukraine. And about justice in relation to the Russian-Ukrainian war – about Russia's accountability for war crimes. The policy of justice will be one of the foundations of the Ukrainian Doctrine, a fundamental document that will determine the course of our country for decades.

We need such a document. Everyone in Ukraine, all our neighbors, everyone in the world should know what our national goal is, what we consider to be the end of this war, and how we are going to live after this war. No matter what the occupiers try to do against us and no matter what kind of terror they use, they will not be able to break Ukraine. They will not succeed in knocking us off the path that leads the occupiers to accountability for everything they have done against us and that leads us to our guaranteed security and lasting freedom.

Ukraine and everyone in the world who stands with us in defense of freedom will also stand in defense of justice. Justice for all those whose lives were taken by Russian terror, whose fate was broken by the Russian war. Eternal memory to all our people, to all Ukrainian children who were killed by Russian savages!

I would like to briefly report on the day.

The Presidents of Lithuania and Poland, Gitanas Nausėda and Andrzej Duda, paid a visit.

A very timely and useful visit on the eve of Vilnius. The format of the talks was both joint and bilateral. Weapons for Ukraine. By the way, thank you, Gitanas, Mr. President, for the decision to purchase and transfer NASAMS systems to Ukraine, as it is very much needed. We discussed common political challenges in the entire region and between our countries. Of course, we also talked about the launch of negotiations on Ukraine's membership in the European Union, which we expect to happen this year.

I met with Chief Master Sergeant of the 47th separate mechanized brigade "Magura" Valerii Markus. We talked about the war, our warriors, and our defense.

We also discussed the reform of record keeping in military structures. Less paperwork and bureaucracy, more digitalization. We discussed the reform of the sergeant corps. It was a good conversation. Thank you for the chevrons!

Today, on the Constitution Day of Ukraine, I had the honor to award our warriors and hand over state awards to the families of our heroes. It was very emotional, very honorable. I am proud of our warriors! I am grateful for everything and for the saved life of Ukraine!

Congratulations to everyone on Constitution Day and, most importantly, I wish us all, each and every one in our country, to multiply freedom, glory and independence of Ukraine! And so it will be!

I also congratulate all Muslims of Ukraine and the world on the beginning of Kurban Bayram. May we all achieve peace for our country, for our countries, for our children. A fair and just peace.

I thank everyone who is fighting and working for Ukraine! I am grateful to each and every one who is now in combat, at combat posts and in positions. Thank you, warriors, for your new advancement!

Glory to Ukraine!
On this Constitution Day, let's honor those who are sacrificing their lives to protect the sovereignty and territorial integrity of Ukraine.
This war has demonstrated that this cause is truly a matter of concern for all the Ukrainian people.
We will defend our land!
We will… pic.twitter.com/jqsiVSHxJ9

— Oleksii Reznikov (@oleksiireznikov) June 28, 2023
Full text of the tweet:
On this Constitution Day, let's honor those who are sacrificing their lives to protect the sovereignty and territorial integrity of Ukraine. This war has demonstrated that this cause is truly a matter of concern for all the Ukrainian people. We will defend our land! We will defend our Constitution! We will win!
In May and June, service members led by Hranit destroyed more than 200 Russian missiles and drones, including 13 Kinzhals.
Glory to the Heroes!
2/2 pic.twitter.com/VR0KEUzXkV

— Defense of Ukraine (@DefenceU) June 28, 2023
The butcher's bill part too many to count!
Yulia and Anna Aksenchenko, twin sisters, were killed in a missile attack by the russian terrorists on a cafe in Kramatorsk, Donetsk region.
The girls should have turned 15 in September.#russiaisaterroriststate pic.twitter.com/JmVdGrONeT

— Defense of Ukraine (@DefenceU) June 28, 2023
The Swiss are on my last nerve! From The Financial Times:
Switzerland has vetoed a plan to export nearly 100 mothballed Leopard battle tanks to Ukraine, citing neutrality laws for a decision made just as Kyiv's counteroffensive enters a decisive phase.

Bern's veto is likely to spark anger among Switzerland's European allies, who for months have been pressing the government to relax its restrictive interpretation of a long-cherished neutrality policy.

The tanks have never been in service in Switzerland, were never intended for use by the Swiss military and are not based in the country. All 96 are stored in Italy, having been acquired in 2016 from the Italian military in a private transaction by the Swiss arms manufacturer Ruag.

"The Federal Council has concluded that the sale of the 96 tanks is not possible under [Swiss] law as it stands. In particular, such a sale would contravene the War Materiel Act and would result in a shift from Switzerland's policy of neutrality," the Federal Council — the seven-person executive arm of the Swiss government — said on Wednesday afternoon.

The move is consistent with the Swiss government's previous decisions, but nevertheless represents the single most consequential veto, in terms of lost military potential for Ukraine, that Bern has wielded.

The decision deepens the wealthy alpine country's diplomatic isolation in Europe, as it tries to steer a path that protects one of its most venerated national political principles, while also seeking to maintain economic ties with the west and cast itself as a moral critic of Russian aggression.

In March, the US ambassador to Switzerland, Scott Miller, warned the country was facing its gravest geopolitical crisis since the second world war as a result of its intractable position over military aid to Ukraine.

France's ambassador has said Switzerland's stance makes the country "a problem for Europe". Germany, meanwhile, has become increasingly critical of its neighbour, not least because Switzerland's stubbornness stands in stark contrast to Berlin's own dramatic Zeitenwende, or turning point, on military spending and lethal support for Kyiv.

Switzerland last October refused to allow Germany to donate antiquated Swiss-made anti-aircraft rounds held in German stockpiles to Ukraine, citing a clause requiring permission from Bern for their onward use.

For critics, the most recent veto again highlights the absurdity of Switzerland's policy on arms exports when it comes to practical reality: the 96 tanks in question have never even been on Swiss soil, and were acquired from Italy's military seven years ago as part of a commercial enterprise by Ruag. The company planned to sell them on to third countries anyway, after it had refurbished them.

Earlier this year Ruag requested a licence for their export to Germany's Rheinmetall, on the understanding the company would then refurbish them and sell them on, with German government support, to Ukraine.
More at the link!
Ukrainian officer Tatarigami has a long thread regarding mines and what they mean for the counteroffensive. First tweet from the thread, the rest from the Thread Reader App:
🧵Thread

In light of the ongoing discussions surrounding the counter-offensive, we need to revisit the topic of mines due to its utmost importance. As I have previously emphasized, the extensive deployment of mines by Russian forces remains a significant threat to our troops. pic.twitter.com/iNGKSJcu6K

— Tatarigami_UA (@Tatarigami_UA) June 28, 2023
2/ 

The mine problem encountered in this counter-offensive would pose a formidable challenge even for NATO or Western militaries if given the same resources. With thousands of heavily mined square kilometers, it is a complex and protracted issue that cannot be easily resolved.

3/ 

Providing us with more anti-mine means would improve the situation, but it doesn't solve all the challenges. Russians use various methods to lay mines, including manual, mechanized, and remote approaches, adding complexity as different types of mines require various clearance

4/ 

While the possibility of bombarding the mined areas to create safe passages theoretically exists, it would necessitate an extensive quantity of ammunition and resources that Ukraine currently lacks and realistically cannot acquire to clear dozens of kilometers that way 

5/ 

What about mine plows? While this option may appear viable, it is vulnerable to ATGM fire or loitering munitions, effectively blocking the passage and exposing personnel to potential artillery engagements as they struggle to retreat or dislodge the stuck vehicle.

6/ 

Does the use of mine-clearing line charges prove effective? Yes, it does. However, there are two crucial caveats to consider: a single M58 or UR-77 charge clears only a relatively small area, whereas our objective is to address areas kilometers in depth, not merely meters.

7/ 

In previous wars, it was easier to approach the enemy at close proximity without being easily detected. However, the element of surprise has diminished significantly due to the constant presence of drones, which easily detect any approaching mine-clearing vehicles. 

8/ 

While the ultimate goal is to suppress the enemy before the mine-clearing vehicles arrive, it remains a difficult challenge to contend with covert and mobile ATGM teams, helicopters, and loitering munitions that cannot be easily neutralized.

9/ 

This necessitates an extraordinary level of coordination among anti-air defense, electronic warfare (EW) units, sappers, engineers, artillery, and reconnaissance elements on a scale not encountered by many modern armies in recent large-scale operations. 

10/ 

The chaining effect of mines is often overlooked but significantly hampers maneuverability in battle. Even after minefields are supposedly cleared, residual mines create lingering doubts, discouraging swift movements and maneuvers by military units

11/ 

In conclusion, it is crucial to acknowledge the gravity of this issue and allocate the requisite resources to bolster Ukraine's anti-mine capabilities. To overcome it, we must prioritize the development of innovative solutions and foster exceptional unit cooperation. 
Bakhmut:
A mobilised Russian soldier from the 1486th Regiment complains about his commanders who threw them like cannon fodder into the Battle of Bakhmut.

The regiment replaced the "Wagner" PMC fighters that withdrew from Bakhmut at the end of May.

It appears that things are not going… pic.twitter.com/lrG6gFjzDk

— Dmitri (@wartranslated) June 28, 2023
Full text of the tweet:
A mobilised Russian soldier from the 1486th Regiment complains about his commanders who threw them like cannon fodder into the Battle of Bakhmut. The regiment replaced the "Wagner" PMC fighters that withdrew from Bakhmut at the end of May. It appears that things are not going smoothly for the Russian forces in Bakhmut as Russia continues throwing mobilised men into suicidal missions with no support.
Awesome work here by journalist Dmitry Nizovtsev in a special report for the Telegram channel Sirena. He called a Wagner Group recruiter to see how the PMC is handling the aftermath of Prigozhin's failed mutiny. (I added some English-lang subtitles.) https://t.co/otjjNSJvgM pic.twitter.com/JXW74Fdp0f

— Kevin Rothrock (@KevinRothrock) June 28, 2023
That's enough for tonight.
Your daily Patron!
Can't write « Happy », but still #ConstitutionDay pic.twitter.com/8WItAF5KdX

— Patron (@PatronDsns) June 28, 2023
There is a new video at Patron's official TikTok, but it is one of those that won't embed. Which I've deduced happens only with the videos that quickly cycle through a batch of still images. So click across and take a look!
Open thread!