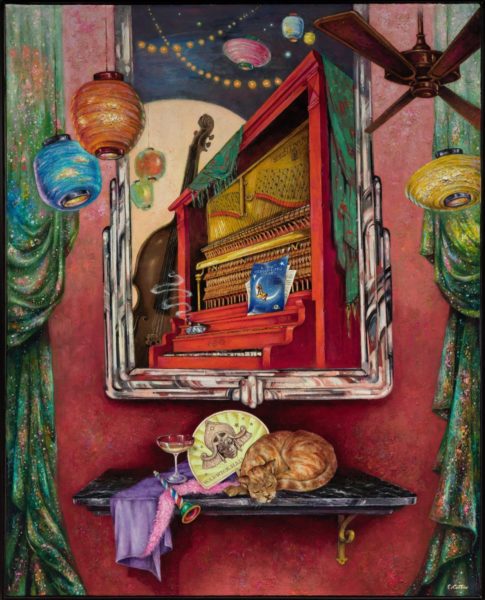 "Red Piano Ballroom Ensemble" (1996) © Eldzier Cortor / Artists Rights Society (ARS)
On display at the MFA in Boston until January 17 – Black Histories, Black Futures Exhibit
If you guys think it's a good idea, I would like to devote one post a week to good news stories. And I mean really good news stories – not some political win or some indictment – just straight-up acts of kindness.
But if it's something you think is a good idea, I'll need your help. As in, send me good news stories!
Let me know what you think in the comments.
And because I know my audience, I would like you to behold Trixie and Scout's feet side-by-side. My 4 yr old vs my 14 week old.