First, from the Twitters — I love this picture so damn much it hurts: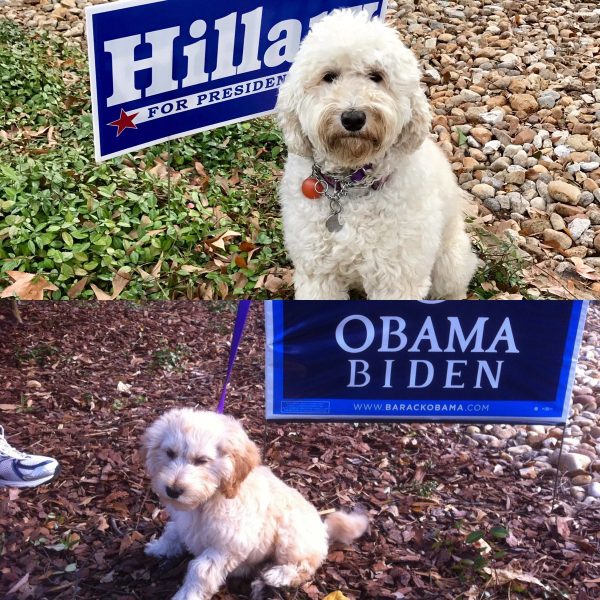 Just think — that dog has no memory of living in a nation where the president isn't wise and cool. May he or she continue to prosper in 2017 and beyond, innocent of the chaos and horrors of a Republican administration. May all our pets be so lucky!
Next, my 18-year-old daughter is excited about her first vote: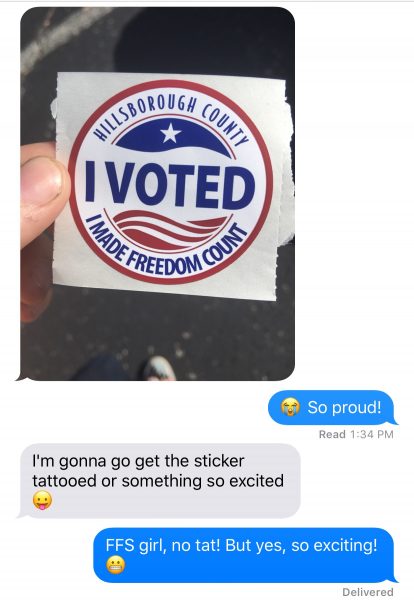 Please Jeebus, no tattoo, but she could scrub under her nails and take better care of her cuticles! Can't say the apple fell far from the tree on that score, TBH.
Anyhoo, how's your Election Day going? Feel like trolling some Project Veritas deplorables? If so, please visit here! I used their "voter fraud" form to report a creepy-looking guy following a church bus around Philly.
In Philadelphia tailing a pastor's bus that's bussing people to the polls. #VeritasIsEverywhere & we will catch your #VoterFraud. @PhillyGOP pic.twitter.com/FY9UPOQolp

— James O'Keefe (@JamesOKeefeIII) November 8, 2016
Open thread!