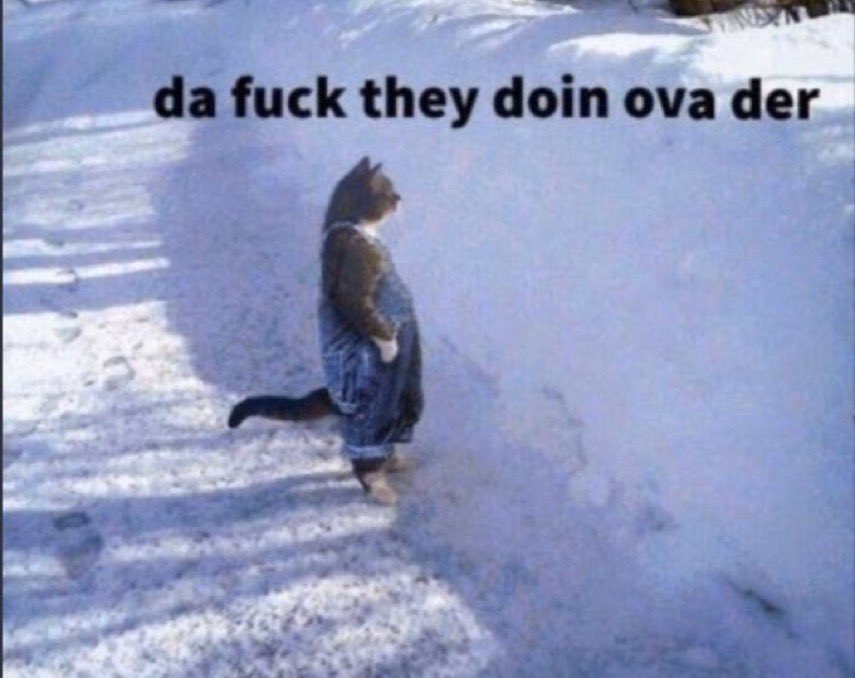 There's a significant lag in accurate, verifiable information/news being reported out of Soledar and Bakhmut. As in 12 to 24 hours. It also doesn't help that when I start putting these updates together it is early evening in the US and the middle of the night in Ukraine.
The sun rises in the East, where the #UAarmy is fighting for our freedom.

📷Chris McGrath pic.twitter.com/ptB2Hl8hsD

— Defense of Ukraine (@DefenceU) January 13, 2023
Most of what I've been seeing off and on today indicates the Russians are pushing hard and the Ukrainians are defending stalwartly, but what the situation is as of right now, I'm not 100% sure. I'll have the details on that after President Zelenskyy's speech. The video of which is below, the English transcript is, as always, after the jump:
Dear Ukrainians, I wish you health!

Several more stages of our diplomatic marathon took place today.

I spoke with Mrs. Čaputová, the President of Slovakia. About details of our defense cooperation and the diplomatic steps we have planned with the Europeans for the near future. Thank you to Slovakia for supporting the interests of Ukraine and the whole of Europe.

I also held talks with the Prime Minister of Albania, Rama. As always, I heard an understanding of our needs, an understanding of the Ukrainian position.

In general, thanks to the negotiations this week, we managed to significantly strengthen the resoluteness of our partners to increase the supply of weapons to Ukraine. And we are working as hard as possible to ensure that it's reflected in the decisions of the next meeting at Ramstein Air Base, the meeting of defense ministers, which will take place in the second half of January.

We are also preparing for Ukraine's participation in the events of the World Economic Forum in Davos. This year, the traditional economic topics of the forum will obviously give way to security issues. And it's important for us that there is an effective and clear Ukrainian answer to every question of the world regarding security. So be it.

I took part in a special solemn meeting of the Lithuanian Seimas. Lithuania celebrated the Day of the Defenders of Freedom – the anniversary of the events of January 1991, when people defended the independence of their state against the efforts of then Moscow to maintain control over Lithuania.

And today there was a very symbolic meeting, very emotional. I thanked our Lithuanian brothers for all their actions in support of Ukraine and our struggle for freedom and for all their words about the heroism of our people, which were and will be heard in Lithuania. Today, one of our greatest achievements in the time since February 24 was very clearly felt, namely: the context of European freedom, the context of the integrity of the European Union is simply impossible to imagine now without Ukraine. The fullness of Europe is, in particular, the fullness of integration with Ukraine. We will do everything to implement it in concrete decisions of the European community.

Of course, today, as every day, we are constantly in touch with our commanders, with the heads of intelligence and special services.

The tough battle for Donetsk region continues, the battle for Bakhmut and Soledar, for Kreminna, for other towns and villages in the east of our country continues. Although the enemy has concentrated its greatest forces in this direction, our troops – the Armed Forces of Ukraine, all defense and security forces – are defending the state.

I thank every soldier, sergeant, officer of brigades and other army units who are bravely and staunchly performing their tasks!

I thank the fighters of the Kraken unit for their decisive actions to destroy the enemy near Soledar! Thanks to the soldiers of the International Legion of the Defense Intelligence of the Ministry of Defense and the Shaman unit, who are bravely defending Bakhmut!

Three hundred twenty-four days of the full-scale war, and how things have changed for Russia… They are already gnawing among themselves over who should be credited with some tactical advance. It's a clear signal of failure for the enemy. And it's another incentive for all of us to put more pressure on the occupier and to inflict heavier losses on the enemy. Thanks to everyone who makes it happen both on the front lines and all our other fronts.

That is why today I also want to mark the employees of the Foreign Intelligence Service of Ukraine. Those whose work is usually completely invisible. And about whom few people talk. But they really bring closer very important decisions of partners for Ukraine, for our defenders. Thanks for that!

I thank all the personnel of the Security Service of Ukraine, whose results in the fight, in particular, against collaborators and saboteurs, society sees.

Every step of the state in national defense is carefully prepared, and this gives us legal and fair results. This gives us a real increase in our independence, in all its aspects. Thank you for that!

Thanks to everyone who works for the victory of our country!

Glory to our soldiers!

Glory to Ukraine!
The BBC published an interview with Oleksii Reznikov, Ukraine's Minister of Defense: (emphasis mine)
Ukraine has become a de facto member of the Nato alliance, the Ukrainian defence minister says, as Western countries, once concerned that military assistance could be seen as an escalation by Russia, change their "thinking approach".

In an interview with the BBC, Oleksii Reznikov said he was sure Ukraine would receive long-sought weapons, including tanks and fighter jets, as both Ukraine and Russia seemed to be preparing for new offensives in the spring.

"This concern about the next level of escalation, for me, is some kind of protocol," Mr Reznikov said.

"Ukraine as a country, and the armed forces of Ukraine, became [a] member of Nato. De facto, not de jure (by law). Because we have weaponry, and the understanding of how to use it."

Ukraine, for years, has sought to join the military alliance between the US, Canada and 28 European countries, something President Vladimir Putin has described as a security threat for Russia.

Ukrainian President Volodymyr Zelensky has pushed for fast-track accession, but it is unclear whether full membership is something the alliance members will seriously consider even after the war is over, despite pledges of support.

Article 5 of the Nato Treaty says an armed attack against any member should be considered an attack against all.

Mr Reznikov, however, denied that his comments would be seen as controversial, not only by Russia but, perhaps, by Nato itself, as the alliance has taken steps not to be seen as a party to the conflict.

"Why [would it be] controversial? It's true. It's a fact," Mr Reznikov said. "I'm sure that in the near future, we'll become member of Nato, de jure."

The defence minister spoke in the capital, Kyiv, as Ukrainian and Russian forces continued to fight for the small town of Soledar, in the eastern Donetsk region, in some of the most intense battles in the nearly 11-month-old war.

The Russian offensive is led by the mercenary Wagner Group, whose founder Yevgeny Prigozhin, a long-time Putin ally, has become a vocal critic of the Russian army's performance in Ukraine.

On Tuesday, Mr Prigozhin claimed that his fighters had seized control of the town, an allegation that was dismissed by Ukraine and, remarkably, by the Kremlin, in what was considered a rebuff to Mr Prigozhin.

The situation in Soledar was "very difficult", Mr Reznikov said, but "under control". He said Wagner fighters were being used in "wave after wave after wave" of attacks, leading to a high number of deaths, and that Mr Prigozhin was interested in the possible economic benefits of seizing the town, home to Europe's largest salt mines.

"They'll earn money from blood," he said.

Soledar is about 10km (six miles) from Bakhmut, a strategic city where Ukrainian and Russian forces have been engaged in a months-long war of attrition that has caused widespread destruction and heavy losses on both sides. There, Wagner mercenaries have also been deployed in large numbers, and Mr Prigozhin is believed to have made the capture of Bakhmut a personal goal.

The group, Mr Reznikov said, "need to deliver some kind of proof to declare they're better than the regular armed forces of the Russian Federation". If seized, Bakhmut could pave the way for a Russian push towards Kramatorsk and Slovyansk, two Ukrainian strongholds in Donetsk, a region that has been a key target for President Putin.

Mr Reznikov was speaking before Russia on Friday claimed it had taken control of Soledar. Ukraine disputed this and accused Russia of "information noise".

Any gains would be, more than anything else, of extreme symbolic value for Russia. They would come after a series of humiliating setbacks, including a chaotic retreat from the north-eastern region of Kharkiv and the withdrawal from the southern city of Kherson, the only regional capital Russian forces had captured in the war.

Mr Reznikov spoke a day after the Russian defence ministry replaced the commander of its forces in Ukraine, a surprise announcement that was seen as a sign of a power struggle. Gen Valery Gerasimov, one of the architects of last year's invasion, would return to the post that was being held by Gen Sergei Surovikin, who had been appointed in October.

The change, Mr Reznikov said, was a result of the "conflict between Mr Prigozhin and the armed forces of the Russian Federation". Gen Surovikin oversaw the recent brutal attacks on Ukraine's energy infrastructure that, according to Mr Reznikov, "reduced the [Russian missile] stocks without any results", repeating a Ukrainian claim that "they're running out of missiles".
Much more at the link!
Here is former NAVDEVGRU Squadron Leader Chuck Pfarrer's most recent assessments of the situations in Soledar, Bakhmut, and Kremenna. You'll notice they range from ten hours ago to about 45 minutes or so ago.
SOLEDAR /1330 UTC 13 JAN/ Wagner PMCs are reported to have expanded control over residential & industrial sections of the city. UKR forces have concentrated efforts to defend several key locations, notably the vicinity of the school, hospital and the access to mines 1 & 7. pic.twitter.com/TQ3O90dxi3

— Chuck Pfarrer | Indications & Warnings | (@ChuckPfarrer) January 13, 2023
The date of this map is 13 JAN 2023.

— Chuck Pfarrer | Indications & Warnings | (@ChuckPfarrer) January 13, 2023
BAKHMUT /0014 UTC 14 JAN/ A RU breakthrough at Kurdiumivka occurred on 12 JAN. RU forces advanced NW along the watercourse and were stopped on 13 JAN short of the vital H-32 HWY. RU attacks on Krasna Hora & Podhorodne were broken up east of the T-05-13 / M-03 road junction. pic.twitter.com/FGFPWTz06Q

— Chuck Pfarrer | Indications & Warnings | (@ChuckPfarrer) January 14, 2023
KREMINNA AXIS /2345 13 JAN / RU troops including elements of the 144th Guards Motor Rifle Division, mounted a strong counter-assault during the daylight hours of 13 JAN. The Forward Edge of the Battle Area (FEBA) is now assessed to be NE of Dibrova and slightly south of Kuzmyne. pic.twitter.com/QjtZqaqrqF

— Chuck Pfarrer | Indications & Warnings | (@ChuckPfarrer) January 13, 2023
This is one of the contributing issues in figuring out what is actually going on in Soledar and Bakhmut:
A public rumble started between 🇷🇺 fake news agency (MoD) & military-criminal ultras (Prigozhin/Zolotov/Surovikin) about who is fighting better on the 11th month of the 3-day war & who will sow Soledar with their corpses the most. A good sign of the beginning of the stunning end!

— Михайло Подоляк (@Podolyak_M) January 13, 2023
As I wrote last night, a significant reason for this Russian assault is not because Soledar or Bakhmut or so important in regard to their theater strategy. Rather, should his Wagner PMCs be successful, Prigozhin can then claim that his forces, not the Russian military, was able to take and hold a Ukrainian municipality. Even if it is only held for a short period of time.
Have just talked to a soldier whose battalion was withdrawn from near Soledar. He said about the Wagner that "They attack…as if they're more afraid of what is behind them than of us". He also said that the 🇺🇦army will stand, no matter what, and his battalion will return

— Iuliia Mendel (@IuliiaMendel) January 13, 2023
Ukrainian SOF and the Ukrainian partisan underground are on the hunt!
According to Russian-appointed administration of Berdyansk, the car of the head of the Berdyansk region Alexei Kichigin was blown up. He himself is claimed to be uninjured.
/2 pic.twitter.com/mTngk68qYj

— Special Kherson Cat 🐈🇺🇦 (@bayraktar_1love) January 13, 2023
This just about sums things up:
Hard to argue with this… pic.twitter.com/aasTy0xAbJ

— Business Ukraine mag (@Biz_Ukraine_Mag) January 13, 2023
Similarly, Bloomberg is reporting that Germany will make a decision on whether to send Leopard 2 tanks to Ukraine next week before the next conference at Ramstein Air Force Base:
Germany will make a decision on sending Leopard battle tanks to Ukraine in the next week, as European allies assess how to help the government in Kyiv in the event fighting builds in the spring.

With calls increasing for Berlin to provide heavy tanks, Germany will likely decide to supply the Leopards, according to two officials familiar with the government's thinking.

Berlin will make a decision before a meeting of senior defense officials from allied nations at the American airbase in Ramstein on Jan. 20, according to a German official familiar with the plans, who asked not to be identified because the matter is confidential. US Defense Secretary Lloyd Austin and his German counterpart Christine Lambrecht will also meet in Berlin the day before.

At the Ramstein meeting, Lambrecht will send a clear message on the Leopards, the official said. As of Thursday, Berlin still hadn't made a concrete decision, but pressure is mounting for Germany to send heavy tanks, according to another European official.

The UK is prepared to send its own Challenger 2 battle tanks to Ukraine as part of a joint agreement with other allies, the official said.

Chancellor Olaf Scholz has come under increasing pressure to allow the delivery of battle tanks to Ukraine, one week after he announced that Germany would supply armored vehicles and an additional Patriot air system to Kyiv.

Now there are signs that Scholz may be willing to back down from his initial opposition to sending Leopard tanks or that he may allow countries like Poland and Finland to re-export their own Leopards to Ukraine, a move that would require Berlin's consent.

"Germany should not stand in the way, when other countries decide to support Ukraine, regardless of what Germany decides," Vice Chancellor Robert Habeck said Thursday with regard to Poland's request to send Leopard 2 tanks. Justice Minister Marco Buschmann also said in an interview on Friday that sending Leopard 2 tanks "should not be a taboo."

German government spokeswoman Chistiane Hoffmann said that the Polish government has so far not made an official request and made clear that sending these tanks without Germany's permission would be "illegal."
It appears that Germany's Leopard 2s have decided to take matters into their own treads!
Desperate to be in #Ukraine, where they belong, & frustrated by how long it's taking to #FreeTheLeopards 🇩🇪#tanks are taking matters into their own hands
– a Leopard2A6 & a Bergepanzer 3 broke loose in Gutersloh … /S
– seriously though, how long can this farce go on? pic.twitter.com/CbC8206Y84

— Benjamin Tallis 🇺🇦 (@bctallis) January 13, 2023
The Ukrainian Ministry of Defense has some suggestions for the Germans, and everyone else, who are dragging their feet on sending tanks to Ukraine:
Western countries are so worried about sending tanks to Ukraine, they're arguing about what is and isn't a "tank." We offer our humble suggestion. pic.twitter.com/MNU50lw4O1

— Defense of Ukraine (@DefenceU) January 12, 2023
For those of you wondering about economic sanctions:
📢 BREAKING
The EU ban on crude oil imports from Russia & the oil price cap are costing Russia an est. EUR160 mn/day, expected to rise to EUR 280mn/day in Feb. as refined oil is added. CREA's new briefing shows how to cut Russia's cash flow further👇https://t.co/dSXQmwk0qe

— Centre for Research on Energy and Clean Air (@CREACleanAir) January 11, 2023
As the sanctions and the costs of the invasion of Ukraine take their toll on Russia's economy, the country is more dependent than ever on revenue from fossil fuel exports. The EU has taken massive steps over the past year to cut off its dependence on fuel imports from Russia and cut off financing for the Kremlin's unprovoked and illegal assault against Ukraine and Europe. The short-term windfall generated to Russia by sky-high fossil fuel prices in 2022 is starting to wear out, in part due to reductions in fossil fuel consumption prompted by the high prices. Further cuts to Kremlin's revenue will therefore materially weaken the country's ability to continue its assault and help bring the war to an end. CREA's briefing assesses the impacts of measures taken by the EU and Ukraine's other allies to date, and identifies further options to drain Kremlin's war chest.

Key findings include:

Russia's earnings from fossil fuel exports fell 17% in December, to the lowest level since the start of the country's full-scale invasion of Ukraine.
The EU oil ban and price cap are costing Russia an estimated EUR 160 mn/day. The fall in shipment volumes and prices for Russian oil has cut the country's export revenues by EUR 180 million per day. Russia managed to claw back EUR 20 million per day by increasing exports of refined oil products to the EU and to the rest of the world, resulting in a net daily loss of EUR 160 million.
The measures caused a 12% reduction in Russia's crude oil exports and a 23% drop in selling prices, for a 32% drop in Russian crude oil revenues in December.  Germany's stoppage of pipeline oil imports shaved off another 5% at the end of December.
Russia is still making an estimated EUR 640 mn per day from exporting fossil fuels, down from a high of EUR 1000 mn in March to May 2022. The EU's ban on refined oil imports, the extension of the price cap to refined oil and reductions in pipeline oil imports to Poland will slash this by an estimated EUR 120 mn per day by 5 February.
The EU remained the largest importer of oil from Russia in December, when pipeline crude oil and all oil products are included. This will have changed as Germany ceased to import Russian pipeline oil at the end of December and the EU oil products ban enters into force in February. Japan became the largest importer of LNG from Russia as European buyers cut purchases. China, South Korea, Turkey, India and Japan were the largest importers of coal.
Russia has so far made EUR 3.1 bn shipping crude oil on vessels covered by the price cap, resulting in approximately EUR 2.0 bn in tax income to the Russian government. This tax income can be eliminated almost completely by revising the price cap to a level that is much closer to Russia's costs of production.
Lowering the crude oil price cap to USD25–35, still well above production and transport costs in Russia, would slash Russia's oil export revenue by at least EUR 100 mn per day.
The price cap coalition has a strong leverage to push down the price caps — Russia has not found a meaningful alternative to vessels owned and/or insured in the G7 for the transportation of Russian crude and oil products from Baltic and Black Sea ports.
In the Pacific, Russia continues to use UK-insured tankers to sell oil to China, although the market price for the oil is above the price cap level. New measures are needed against insurers and tankers engaged in this trade.
Further measures available to the EU and allies can cut Russia's fossil fuel export revenues further by an estimated EUR 200 mn per day, from the level projected after the oil products import ban and price cap.

Policy recommendations

Reductions in fossil fuel demand have played a key role in enabling the implementation and effectiveness of the import bans. It is essential to make these reductions more sustainable economically and socially by further investing in energy efficiency, energy savings and clean energy.
Revise the oil price cap down to USD25–35 per barrel of crude oil and USD5/barrel higher for refined products. This level substantially reduces Russian mineral tax revenues while keeping Russian oil production economically viable.
Strengthen the implementation of the price cap by increasing penalties for tankers violating the cap, as well as strengthening disclosure requirements or requiring payments to be made through an intermediary.
Introduce additional sanctions to limit Russian seaborne oil trade. This includes restrictions on sales of tankers, to prevent Russia, its allies and related traders from acquiring old tankers to use to circumvent the cap, as well as prohibiting transhipment of Russian oil in territorial waters and exclusive economic zones of price cap coalition countries. Restrict the use of tankers without adequate insurance coverage and ensure the enforcement of environmental norms for tankers in the Baltic and Black Seas.
Institute price caps and/or import restrictions for pipeline oil, pipeline gas and LNG from Russia to the EU.
Ukrainian soldiers near the Belarusian border say that the high number of beaver dams, which locals haven't cleared because of the war, have helped flood the Volyn swamps- making the area much easier to defendhttps://t.co/ozdmPvzuJx

— Max Hunder (@Max_Hunder) January 13, 2023
Ukrainian combat engineers, Castor Fiber Division, are on the job!
VOLYN REGION, Ukraine, Jan 12 (Reuters) – Burst river banks, thick mud and waterlogged fields could be seen for miles around northwest Ukraine's border with Belarus on Thursday, making the prospect of a Russian assault from across the border unlikely for now despite recent warnings from Kyiv.

Ukrainian officials have warned of a new looming Russian assault, with Belarus to the north named as one possible launchpad, as Moscow seeks to revive its faltering invasion.

Russia and its close ally Belarus have beefed up their joint military grouping in Belarus and plan to hold joint aviation drills there from next Monday.

Against this backdrop, the borderland's thick forests and treacherous swamps are guarded by the Volyn territorial defence brigade, one of hundreds of Ukrainian units recruited from local people willing to defend their communities.

On the sidelines of training exercises several kilometres south of the Russian border, soldiers and officers from the unit told Reuters how the unusually mild winter had given them a considerable tactical advantage.

"On your own land, everything will help you to defend it – the landscape, lots of rivers, which have burst their banks this year," said Viktor Rokun, one of the brigade's deputy commanders. The fields and trees around him were submerged in murky lakes of cold water.

The unit's spokesman, Serhiy Khominskyi, said that help in making the terrain unpassable had also come from an unlikely ally: the local beaver population.

"When they build their dams normally people destroy them, but they didn't this year because of the war, so now there is water everywhere," he said.
Here is some found footage of the Ukrainian Castor Fiber Division in action!
And obligatory!
Happy Lithuania Freedom Day!
January 13th is #Lithuania's freedom defenders day, marking victory of unarmed heroes against brutal Soviet military force 32 y ago. Fight for freedom is not over. Freedom does not come without a price. BelieveInFreedom! pic.twitter.com/wgSJ5Gd1tl

— Linas Linkevicius (@LinkeviciusL) January 13, 2023
A Kyivan valkyrie has sadly gone to join her sisters:
💔 The brightest representatives of our nation are joining the Heavenly Armed forces. Junior Sergeant Tetyana Macievska, 21 y.o from Lviv region died while defending 🇺🇦. R.I.P. Weapons are so important to save lives . We are obliged to win faster #FreeTheLeopards @OlafScholz pic.twitter.com/WyQJkEm957

— Hanna Hopko (@HopkoHanna) January 13, 2023
That's enough for tonight.
Your daily Patron!
Here's a new video from Patron's official TikTok:
The caption machine translates as:
This year has changed everyone 🇺🇦 #песпатрон#славаукраїні
Open thread!