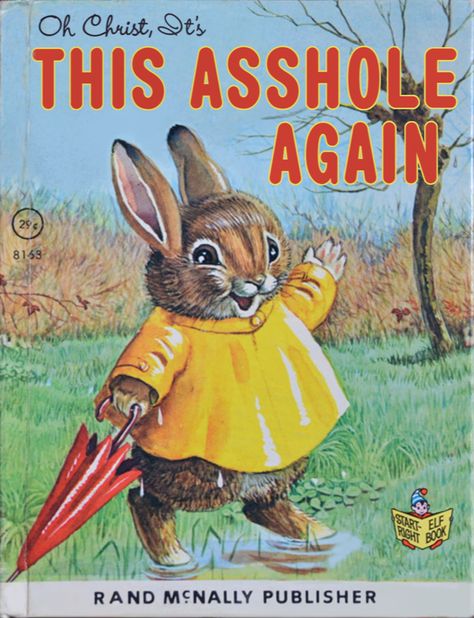 So the big Russia and Ukraine adjacent news in the US today was the arrest of the former Supervisory Special Agent in Charge (SSAC) for Counterintelligence in the New York Field Office Charles McGonigal. As Talking Points Memo has reported, McGonigal was dirty for years before he officially got in bed with Deripaska. And he's not the only member of the FBI's NY Field Office to be busted colluding with Russian/post-Soviet oligarchs, who are also organized crime leaders, as well as catspaws and trusted agents for Putin. I've said two things over and over and over again here since 2015:
The New York Field Office of the FBI thinks that it is running the Russian and post-Soviet mob when, in reality, the Russian and post-Soviet mob is running the New York Field Office of the FBI.
We are penetrated at all levels by those under Russian influence and/or control. And not just the Russians, a whole host of adversaries, competitors, and even partner and client states assets as well.
Item 1 above was what happened to the Boston Field Office in regard to the Irish mob, which is how the whole mess with Whitey Bulger happened.
I fully expect we'll find out that SSAC McGonigal was playing footsie with Deripaska, or Derispaska's trusted agents, well before he officially went to work for him.
Here is President Zelenskyy's address from earlier today. Video below, English transcript after the jump:
Good health to you, fellow Ukrainians!

A brief report of the day.

The first is military issues. Today we had several detailed conversations with our commanders about the situation in the operational directions.

Sometimes it seems that some people in the rear cities have completely forgotten about the war and started to ignore reality, using the protection of our heroes.

Ignoring the war is a luxury that no one can afford.

Fierce fighting continues in the main operational directions, particularly in Donbas.

Enemy shelling and offensives around the clock. However, the battle for Donbas continues. The battle for the south continues. We see what forces Russia is amassing and know how to respond.

We will certainly respond to the enemy's regular terrorist attacks on our border areas – Sumy and Kharkiv regions.

Ukraine will not show weakness. The state will not show weakness.

I've signed several decrees today. There is a principled decision of the NSDC on officials traveling abroad. It applies to all officials of the central government and various other levels of local government. It applies to law enforcers, people's deputies, prosecutors and all those who are supposed to work for the state and in the state. If they want to rest now, they will rest outside the civil service. Officials will no longer be able to travel abroad for vacation or for any other non-governmental purpose.

Within five days, the Cabinet of Ministers is to develop a border-crossing procedure for officials so that only a real working trip can be the reason for border crossing.

Another NSDC decision today concerns our spiritual independence, which we are strengthening and will continue to strengthen. Sanctions have been imposed against 22 Russian citizens who, under the guise of spirituality, support terror and genocidal policy.

Also, we have already made personnel decisions – some today, some tomorrow – regarding officials of various levels in ministries and other central government bodies, in the regions, and in the law enforcement system.

I've held several meetings on our international activities. One was related to the results of Ramstein and what we managed to get for Ukraine. The second meeting was about the new stage of our diplomatic marathon, which was launched after my visit to Washington. I've had more than 30 negotiations of various levels with the leaders of our partner states – those we can talk about openly.

This marathon yielded the results we needed, a real strengthening of our defense. We are now working to fill February with even more substantive contacts with leaders.

Today, I addressed the participants of the winter meeting of American business leaders who are members of the National Association of State Chambers. These are more than 100,000 entrepreneurs who employ about half of the American workforce.

It is important for Americans at all levels to know and feel how important and historically necessary our cooperation is – cooperation of Ukraine and the United States.

And one more thing.

Tomorrow marks exactly 11 months of the full-scale war. It will be the 335th day. A day we will pass in the same way as the 334th, uniting all our forces for one thing – victory. For the sake of Ukraine's victory.

Not of someone against someone among us. But for the sake of the whole of Ukraine. For the sake of the victory of our entire country in the war for freedom and independence for all Ukrainians.

It will happen. And all the steps necessary for this will be taken.

I thank all our warriors at the front! Today I would like to celebrate our anti-aircraft gunners of the Air Forces – you gave us a good day. Russian aircraft, helicopter and missiles were shot down.

I would also like to thank the warriors of the 35th separate marine brigade and the 79th separate air assault brigade for their bravery and the results Ukraine needs in the Donetsk direction. Thank you, guys!

I thank everyone who steadfastly defends the positions of our country!

Glory to Ukraine!
Here's some actual details of what President Zelenskyy was referring to in regard to the crossing-border policy and personnel decisions reported by The Financial Times Christopher Miller via tweet thread
:
This comes amid 2 big domestic scandals: One involves Defense Ministry, which according to reporter from @nashigroshi has been paying inflated prices for food to feed troops. Other involves deputy infrastructure minister and alleged scheme to profit off the sale of generators.

— Christopher Miller (@ChristopherJM) January 23, 2023
And this one from @ANTAC_ua executive director @dkaleniuk. https://t.co/Fb9ivuP7TT

— Christopher Miller (@ChristopherJM) January 23, 2023
Here's the details on the procurement scandals:The first scandal is an arrest of a deputy minister of the ministry of the regional development. He is accused of planning to accept a major bribe for facilitating a procurement contract. While the accusation is bad news, the way the govt handles it is good. First, the arrest.2/
Second, I have heard informally from insiders that the sting was initiatives by the colleagues of the official and middle ranked law enforcement officers. When I served as the minister two years ago, it was easy to initiate an investigation, but they never resulted in arrests.3/
Now, it is different. That's good. Also, in the past, it was rare if not impossible for middle rank law enforcement to initiate an investigation, let alone arrest. They might be considered snitches etc. The old school / old guys network type of culture. So, there is a culture 4/
shift. Third, the government immediately fired this official. Not suspended. Not ignored. But fired right away. There is also an internal investigation of his colleagues, if I understand correctly. So, this is case 1. The second case is somewhat different. It is initiated 5/
by a journalist. He has a leaked procurement contract for food supplies for MoD. Some of the prices are alleged to be inflated, and they indeed appear to be so. There is a public outcry. And the MoD and the parliament have immediately initiated parliamentary hearing. The govt 6/
however pushes back against the allegations of the journalist and imply that this info is untruthful. I have looked at the contract myself and, assuming what I saw in the press is genuine, some prices appear to be way above the market, others way below. So, hard to tell 7/
What is new and important about these scandals is that 1. the govt is proactive and very fast in responding, 2. the level of attention by the society is unprecedented, 3. the situation develops very fast as the Soviet demands answers and the govt takes some action, 4. Both 8/
scandals are treated through formal institutional frameworks: law enforcement agencies and firing in case 1 and parliamentary oversight in case 2 (for now, likely to be more institutions involved). I am curious to see how things will end and who is right. I will monitor it. 9/9
This weekend @zn_ua published an article by a prominent investigative journalist Yuriy Nikolov alleging MOD purchasing food products at 2 or 3 times higher cost than the market price https://t.co/smsKEGS7jH

— Daria Kaleniuk (@dkaleniuk) January 23, 2023
This is not a response of a statesman in wartime. @oleksiireznikov is responsible for spending all Ukrainian taxpayer's money in 2023 and it is the full duty of the Minister to be accountable. I expect @ZelenskyyUa reaction to being more mature.

— Daria Kaleniuk (@dkaleniuk) January 23, 2023
Also, @ukrpravda_news reports that Deputy Prosecutor General Symonenko wrote a resignation letter after it was discovered that he went on a vacation in Spain. This is one incident that led to Zelensky's decree today banning personal travel abroad for government officials. https://t.co/odOu00c0IB

— Christopher Miller (@ChristopherJM) January 23, 2023
As we wait for further reporting, as well as further development, on these issues and accusations, I want to make a point here that I'm sure is going to get missed by the "they can't keep track of the price of eggs, how do we know they haven't wasted all the money and sold all the weapons we sent them on the black market" crowd. That President Zelesnkyy is taking this stuff seriously and moving on it expeditiously and not trying to claim or assert that nothing could or should be done right now because Ukraine is in the middle of a war is a very, very good sign. You don't need a doctorate in political science to know that every government everywhere has some amount of corruption. But since I do have a doctorate in political science, I would like you to know that every government everywhere has some amount of corruption. What every government does not necessarily have is leadership that will take it seriously and do something about it. Please keep in mind that I'm writing this from the within the nation-state that brought the world looking forward, not backward and managed to send one family owned small community banker to jail as a result of the 2008 implosion of the banking and financial sector but not a single senior executive from any of the big investment banks that brought us the Great Recession. Ukraine isn't perfect. Nor is President Zelenskyy. But for the leadership of an emerging and transitioning liberal democracy to take corruption accusations seriously in the middle of a war is actually a good thing. It is also the actual headline.
Here is former NAVDEVGRU Squadron Leader Chuck Pfarrer's most recent assessment of the situations in Kremenna and Bakhmut:
KREMINNA AXIS /1445 UTC 23 JAN/ UKR forces continue incremental advances within the urban area of Kreminna. Battle-space information on 23 JAN indicates that UKR forces have captured a sawmill and entered the campus of a boarding school in the western limits of Kreminna. pic.twitter.com/L9PNpL7hI3

— Chuck Pfarrer | Indications & Warnings | (@ChuckPfarrer) January 23, 2023
BAKHMUT /2125 UTC 23 JAN/ RU has continued incremental advances in the Bakhmut Area of Operations. N of Bakhmut, UKR troops are contesting a RU attack on Krasna Hora. UKR air defense downed 2 Russian Su-25 strike aircraft, a Ka-52 attack helicopter and an Orlan-10 recon UAV. pic.twitter.com/ge2QRR9T9h

— Chuck Pfarrer | Indications & Warnings | (@ChuckPfarrer) January 23, 2023
BAKMUT TOPO MAP: One of the best battlemap cartographers is my friend and long time collaborator Lucio Cienfuegos @comcen76. This is his latest topographic rendering of Bakhmut and the adjoining territory. Give him a follow! https://t.co/QKI9EdR80e Lucio Cienfuegos@comcen76

— Chuck Pfarrer | Indications & Warnings | (@ChuckPfarrer) January 23, 2023
Now quit bitching about not getting topographic maps of the battlespace!
Bakhmut:
Bakhmut pic.twitter.com/7FffLwkgpQ

— Illia Ponomarenko 🇺🇦 (@IAPonomarenko) January 23, 2023
Russia:
Police buses seem ubiquitous in Moscow since Russia's invasion of Ukraine last February, watching over much of the city center, including a statue of one of Ukraine's most famous poets that has become a popular spot for a silent but emotional outpouring of antiwar sentiment.

Since a Russian missile struck a residential building in the Ukrainian city of Dnipro nine days ago, killing 46 and injuring 80 others, Muscovites have been coming to lay flowers — along with plush toys and photographs of the destroyed building — at the feet of the statue of Lesya Ukrainka, a Ukrainian poet and playwright who lived during the last decades of the Russian Empire.

The ritual, after one of the biggest death tolls from one strike since the war began, has become an expression of sorrow, shame and opposition to the war. But at regular intervals, the authorities have been removing the flowers.

"In contemporary Russia, under these conditions, it is a battle — a silent battle," said Tatyana Krupina, a 28-year-old chemist who went with a small group of friends to lay flowers last week.

This is what passes for protest in Russia in January 2023, 11 months after the invasion. Russians have also begun laying flowers in other cities, spurred by social media.

The flower tussle is one of the first public protests taking place on a large scale since the days after President Vladimir V. Putin's announcement last September that hundreds of thousands of men would be called up to fight.

Russia has imposed harsh penalties for criticizing the war, or even calling it one, so for many Russians, laying flowers seems like a rare opportunity to show dissent without being arrested.

For antigovernment Russians remaining in Russia, the flowers remind them that they are not alone in their opposition to the war, even as the propaganda becomes increasingly vitriolic and the letters Z and V, which have become pro-war symbols, are etched on public buildings.

And for Russians who fled because of persecution, potential conscription or a refusal to pay taxes that will fuel the war machine, the flower memorial is a sign that there are still people left in the country who are brave enough to protest.
Much more at the link!
Germany:
BREAKING:

The German government spokesperson denies the claims by Foreign Minister Baerbock who said Germany wouldn't "stand in the way" of Poland sending its Leopards to 🇺🇦

The spokesperson told Politico that it would have to be discussed in Germany's Federal Security Council. pic.twitter.com/sp498LZBPz

— Visegrád 24 (@visegrad24) January 23, 2023
Make up your minds already!
Poland:
Arming Ukraine in order to repel the Russian aggression is not some kind of decision-making exercise. Ukrainian blood is shed for real. This is the price of hesitation over Leopard deliveries. We need action, now.

— Zbigniew Rau (@RauZbigniew) January 20, 2023
Ukrainska Pravda has further details:
Polish Prime Minister Mateusz Morawiecki previously hinted that Warsaw could transfer a company of German-made tanks to Ukraine without Berlin's consent if it waits too long for approval.
German Defence Minister Boris Pistorius said that western allies have not yet reached an agreement to provide Ukraine with Leopard 2 main battle tanks at the Ramstein format meeting, but he instructed his ministry to prepare for "the day that may come".
Meanwhile, the German government assured that the question of supply of Leopard tanks to Ukraine has never been linked to the supply of Abrams tanks by the United States of America.
As does European Pravda: (emphasis mine)
Poland will officially ask Germany for permission to send its Leopard 2 tanks to Ukraine but it will transfer the tanks as part of the "small coalition" even without Germany's approval.

Mateusz Morawiecki, the Prime Minister of Poland, said that the formal request for consent, which will be sent to Berlin, is a "secondary theme," as TVN24 reports. He added that the "glimmer of hope" for Germany's agreement in this matter was the recent statement of the German Minister of Foreign Affairs.

"Pressure makes sense, because this weekend, the foreign minister of Germany sent a slightly different message that gives a glimmer of hope that not only Germany will not block but will finally hand over heavy equipment, modern equipment to help Ukraine," he said.

"They have more than 350 active Leopards and about 200 in storage. They can really help Ukraine, which is struggling today. This struggle also means the struggle for security, for peace in Europe," he added.

When asked whether Poland has already requested Germany's permission, he replied: "We will ask for such permission, but this is an issue of secondary importance."

"We will ask for such permission, but this is an issue of secondary importance. Even if we did not get this approval … we would still transfer our tanks together with others to Ukraine. The condition for us at the moment is to build at least a small coalition of countries," he said.
I've seen the reporting about Sikorski's remarks regarding whether the Morawiecki government, of which Sikorski is not a member, had planned to partition Ukraine at the start of the re-invasion. Prime Minister Morawiecki has denied this and demanded a retraction from Sikorski. Given that I'm seeing Sikorski's remarks amplified by a bunch of tankies referencing Russian Foreign Ministry Spokeswoman Zakharova amplifying them,  I'm not sure that Sikorski was quoted accurately. This argument that Poland and Lithuania were going to partition Ukraine is long standing Russian agitprop going back months. So either Sikorski is much dumber than I thought or there's a wire crossed here somewhere. I'll keep an eye out as more info comes in on this.
That's enough for tonight.
Your daily Patron!
And we're back to no new Patron content tonight. So here's some more Ukrainian Army cats and dogs!
Best place #uaarmy #Ukraine️ #RussiaisATerroistState #RussiaUkraineWar #CatsOfTwitter #CatsOnTwitter #Bakhmut #Donetsk
#NewYork #Kyiv #StandWithUkraine pic.twitter.com/d3P5rvVEjD

— UkrARMY cats & dogs (@UAarmy_animals) January 24, 2023
Cat – parrot.#uaarmy #Ukraine️ #RussiaisATerroistState #RussiaUkraineWar #CatsOfTwitter #CatsOnTwitter #Bakhmut #Donetsk
#NewYork #Kyiv #StandWithUkraine pic.twitter.com/GwAIWDWqsi

— UkrARMY cats & dogs (@UAarmy_animals) January 23, 2023
Or field mouse!
Neighborhood.#uaarmy #Ukraine️ #RussiaisATerroistState #RussiaUkraineWar #CatsOfTwitter #CatsOnTwitter #Bakhmut #Donetsk
#NewYork #Kyiv #StandWithUkraine pic.twitter.com/cHq56XoAs5

— UkrARMY cats & dogs (@UAarmy_animals) January 22, 2023
Always nice when you and your human have the same hair color!
☺️#uaarmy #Ukraine️ #RussiaisATerroistState #RussiaUkraineWar #CatsOfTwitter #CatsOnTwitter #Bakhmut #Donetsk
#NewYork #Kyiv #StandWithUkraine pic.twitter.com/p4ka7CAeUe

— UkrARMY cats & dogs (@UAarmy_animals) January 22, 2023
In Ukrainian trenches.#uaarmy #Ukraine️ #RussiaisATerroistState #RussiaUkraineWar #CatsOfTwitter #CatsOnTwitter #Bakhmut #Donetsk
#NewYork #Kyiv #StandWithUkraine pic.twitter.com/SKPGdrG7rK

— UkrARMY cats & dogs (@UAarmy_animals) January 22, 2023
Open thread!