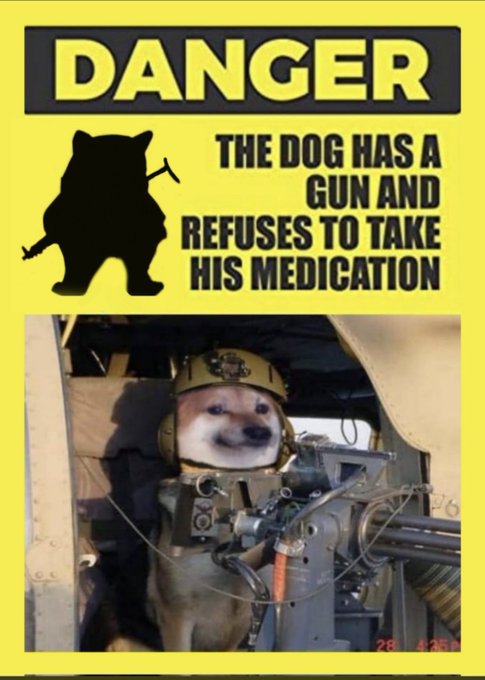 One of the key issues and concerns for strategists is time. Specifically, how to develop a strategy to either buy time or to compress it. Keep this in mind when you read President Zelenskyy's remarks from earlier today.
The video is below, the English transcript is after the jump:
Good health to you, fellow Ukrainians!

Today, I held a regular meeting of the Staff. The main focus, of course, was on the situation at the front, primarily Donetsk and the southern directions. The situation is very tough. Bakhmut, Vuhledar and other areas in the Donetsk region are under constant Russian attacks. There are constant attempts to break through our defense.

The enemy does not count its people and, despite numerous casualties, maintains a high intensity of attacks.

In some of its wars, Russia has lost in total less people than it loses there, in particular near Bakhmut.

And this can only be countered by extraordinary resilience and a full understanding that by defending the Donetsk region, our warriors are defending the whole of Ukraine.

Because every prevented step of the enemy there means dozens of prevented steps of the occupiers in other directions.

I am grateful to all our units and to each warrior personally who, despite everything, is holding their ground and repelling enemy attacks in the Donetsk region.

Today, I would like to praise the warriors of the 72nd separate mechanized brigade and the 80th separate air assault brigade for their perseverance in performing combat missions in the Donetsk direction.

I would also like to commend our warriors in the southern areas. In particular, the 44th and 406th artillery brigades, as well as reconnaissance units of the 123rd and 124th territorial defense brigades. Thank you for your accuracy, warriors, thank you for your bravery!

The Commander-in-Chief, the commanders of operational directions, and the Minister of Defense reported at the Staff meeting today on the nature of the enemy's actions, our response, and the supply of ammunition and equipment to combat units.

The head of intelligence reported on the possible shift in the situation in the near future.

We are doing everything to ensure that our pressure outweighs the occupiers' assault capabilities.

And it is very important to maintain the dynamics of defense support from our partners.

The speed of supply has been and will be one of the key factors in this war.

Russia hopes to drag out the war, to exhaust our forces. So we have to make time our weapon. We must speed up the events, speed up the supply and opening of new necessary weaponry options for Ukraine.

This week, we have significant defense results in relations with the United States, Germany, Poland, Canada, Belgium, Norway, Italy, and other countries.

We have to make the next week no less powerful for our defense.

Today, I also spoke with President-elect of the Czech Republic Pavel. I heard a full understanding of the situation. I invited Mr. President to visit Ukraine. I am confident that together we will be able to significantly strengthen our common European response to the Russian terrorist threat.

Today I held a long meeting with our security sector – the Security Service of Ukraine and other special services. We are strengthening our state and will appropriately stop anyone who tries to weaken Ukraine from within.

And one more thing.

Today, the Russian army has been shelling Kherson atrociously all day. Residential buildings, various social and transport facilities, including a hospital, post office, and bus station, have been damaged.

Two women, nurses, were wounded in the hospital. As of now, there are reports of six wounded and three dead.

My condolences to all those who have lost loved ones to Russian terror…

In such circumstances, against the backdrop of such constant Russian terrorist attacks on our cities and villages, against the backdrop of constant Russian assaults that try to leave no single intact wall, it is even shocking that we have to convince international sports bureaucrats to refuse any support for the terrorist state.

The International Olympic Committee's attempt to get Russian athletes back to compete and participate in the Olympics is an attempt to tell the world that terror can allegedly be something acceptable. As if it is possible to turn a blind eye to what Russia is doing to Kherson, to Kharkiv, to Bakhmut and Avdiivka.

Today, I sent a letter to Mr. President Macron about this very issue to follow up on our conversation with him on January 24.

As we prepare for the Paris Olympics, we must be sure that Russia will not be able to use it or any other international sporting event to promote aggression or its state chauvinism.

In the first half of the XX century, too many mistakes were made in Europe that led to horrific tragedies. There was also a major Olympic mistake. The Olympic movement and terrorist states should definitely not intersect.

I thank everyone who helps protect our people from Russian terror! I thank each and every one who bravely defends Ukraine in the ranks of our defense and security forces!

May the memory of all those who fought for the independence and integrity of Ukraine in the Battle of Kruty and in every other battle that helped our people to survive and gain their own state be bright!

Glory to Ukraine!
RUSI's Jack Watling discusses this problem of time at The Spectator:
The decision by Kyiv's international partners to send Nato-designed main battle tanks to Ukraine is a pivotal moment in the Russo-Ukrainian War. The tanks may be the focus of attention, but they were part of a much larger range of commitments – Ukraine's partners have now committed to enabling Kyiv to reclaim its territory as quickly as possible. In spite of that, it will take months of hard fighting before Ukraine can make significant gains.

Russia is currently at the nadir of its capabilities, fielding poorly trained troops with older and more varied equipment, and with shortages of munitions. At the same time Russia has enough forces on the ground to mean that Ukraine can only make progress with a deliberate offensive. Russia can also mobilise and train more personnel. Russia's defence industry is also increasing production, so that if Ukraine does not retain the initiative, it will become progressively harder to liberate territory.

It is this trajectory – combined with a need to convince Russia that protracted fighting is not in its interest – that led to several of Ukraine's partners pledging large numbers of infantry fighting vehicles, tanks, artillery systems, combat support platforms, and expanding munitions production to meet Ukraine's needs. There has also been a deliberate training pipeline built, with Ukrainians trained in the UK and then formed as units and exercised in Europe to learn how to field combined arms battalions.

The short term challenge Ukraine faced was that if it committed to offensive operations early in the year it might exhaust its reserves and lose a critical number of armoured vehicles, leaving it vulnerable to Russia later in the year. Its partners' pledges now mean that Ukraine can confidently generate and field new combat unts through the year and Kyiv therefore has more freedom to use what it already has now.

In spite of the medium-term opportunity the pledged equipment offers, Nato-designed tanks will not be quick to bring into action. Nato-designed tanks are significantly different to the Soviet derived tanks currently operated by Ukraine. They have different crew workflow, maintenance requirements and are around 20-tonnes heavier. Tanks will also make little difference if fielded in small numbers. To field them at company strength, supported by infantry fighting vehicles and artillery, it is necessary to have a significant number of Ukrainians trained in how to fight the relevant systems, maintain and sustain them, and operate them in groups. This will all take time.

Thanks to the obstructionism and incompetence of the German government, Ukraine has ended up with the worst of the positive outcomes available. Rather than receiving a large number of a single type of tank they are receiving three different Nato-designed tanks, all in limited numbers and each with separate, complex maintenance requirements. This will delay getting these tanks to the front lines. And this is after Ukraine's partners squandered three months deciding whether or not to send tanks at all. It is unlikely to be forgotten in Kyiv that Chancellor Olaf Scholz's pointless prevarication has and will continue to cost Ukrainian lives.

Given the time it will take for newly pledged equipment to have an effect, it must be understood that the next few months of fighting are going to be hard. The Russians are massing airborne troops in Luhansk and armoured units to the South, while Wagner continues to assault Bakhmut. General Gerasimov, now directly running operations in Ukraine, is pushing for offensive operations to try and draw Ukraine's reserves into defensive fighting and therefore remove their ability to prepare for offensive operations. The Russians are hoping that if they bleed out Ukraine's better units now they will hold onto the territory they have seized. For the next couple of months at least Ukraine must avoid these threats with the equipment it already fields.

A wider issue for Ukraine's partners is that after donating large volumes of front-line in-service equipment, they will need to rearm themselves. The British announcement to send up to 30 AS90 self propelled howitzers, for example, is going to significantly limit training time for the Royal Artillery unless a replacement gun is procured. The political decision to give Ukraine what it needs to win is important, but it must be followed up with a willingness to fund the consequences of the policy.
Much more at the link!
Julian Borger at The Guardian also deals with this dilemma by looking at the ongoing combat in Zaporizhzhia:
In the clear sky over the winter-yellowed marsh grasses on the outskirts of the town of Huliaipole, the bang and crump of artillery picked up pace like the thunderclaps of a distant but approaching storm.

The Russian armed forces declared on Sunday that they had launched a new offensive in Zaporizhzhia region, but the Ukrainian soldiers seemed unperturbed. The frontline here has not moved for 10 months, and the Russians are hunkered in their trenches, which run across the rolling hills of black-soil farmland. They are not going anywhere soon, the soldiers said.

"There is more activity in these past couple of weeks with shelling from artillery and even from tanks, but they don't send infantry over the line because they're scared," said Vitaly, a senior sergeant in the 56th Mariupol motorised infantry brigade, which is holding the line around this town 60 miles (100km) east of Zaporizhzhia city.

However, Vitaly acknowledged that the frozen line was beginning to heat up. The number of incoming shells and rockets on this segment of the southern front has more than doubled this month to 4,000 a day. Two weeks earlier, the Russians had twice sent a handful of tanks forward to probe the Ukrainian lines only to pull back under fire.

Sooner or later, most likely in the next few months, one side would make its move and try to break the deadlock. The question is: who will strike first and where.

"The big battle is coming this spring, or even before," Vitaly said. Whether it arrives here or somewhere else along the 750-mile frontline, the storm is expected to break this spring, ushering in what may prove to the most intense phase of the war so far.

In anticipation, both sides are using this time to strengthen their defences. Vitaly's men use every day to harden their shelters and across the plain to the south, the invading force has erected two more lines of defence, comprising minefields, slit trenches, tank traps and phalanxes of small concrete pyramids known as dragon's teeth.

One is to protect a railway line that brought supplies from Russia and the Russian-held town of Melitopol, a strategic hub. A nearby village, Polyanivka, was reportedly emptied of its population this month so that it could made part of the defensive wall. The second, most formidable line of fortifications guards the neck of land that leads to Crimea.

While these defensive preparations are obvious, it is less clear whether the Russians are stealthily accumulating the means to go on the attack. The Ukrainians have been watching carefully, through drone, satellite and human sources, as the Russians move mechanised units from Crimea towards the eastern front in Donetsk and Luhansk. They are looking for signs of any armour being quietly diverted north towards the line around Huliaipole, and they have noticed that the troops on the other side are not all raw recruits, but include a tough and experienced marine unit.

Russia is relentlessly building up its forces while Vladimir Putin is moving the economy towards a war footing to churn out new tanks and missiles. The chief of the Russian general staff, Valery Gerasimov, has been put in direct charge of Ukrainian operations, a move seen by many analysts as presaging a major offensive.

The first phase of Russia's all-out invasion ended in debacle for Putin's forces, which were driven back from the north, then from the Kharkiv region in September, and from northern Kherson oblast as well as Kherson oblast west of the Dnieper in November.

The second phase has been an attempt at a war of attrition, with thousands of Russian mercenaries and convicts sacrificed for small territorial gains around the towns of Bakhmut and Soledar, combined with an effort to freeze Ukrainians into submission with mass missile attacks on power plants, electricity transmission infrastructure and water facilities.

This second phase was almost as complete a defeat as the first. Russia has used much of its cruise missile arsenal, and while Ukraine's power grid is battered, the lights are still on and the Ukrainian will to fight is undimmed.

The third phase is about to start, an all-out battle for decisive advantage using combined arms – mechanised infantry, artillery, air power and possibly waterborne assault – to overcome fixed positions. The world has not seen anything like it since the Iran-Iraq war in the 1980s, while Europe has witnessed nothing of its sort since the second world war.

The Bosnian war death toll of 100,000 has most probably already been surpassed. In Bosnia most of the dead were civilians, slaughtered by Serb forces. In Ukraine, most of the dead are drawn from the ranks of the aggressor, Russian soldiers. Ukraine claims the number of Russian war dead alone has reached 100,000. Norwegian intelligence suggests that Russian dead and wounded combined are 180,000, with total Ukrainian casualties at 100,000.

Mounting a major offensive in this coming phase of the war will be an enormous undertaking loaded with risk for either side in the conflict. Attacking fixed positions has always been more costly in human lives and machinery than defending them.

Military manuals say the attacking force has to be three times stronger to prevail. The 21st-century warfare being fought in Ukraine has steepened that gradient even further. Drone and satellite surveillance can spot an attacking force as it masses for an attempted breakthrough, while the devastating firepower of multiple launch rockets can all but wipe out the threat before an attack is even launched.

In Huliaipole, Ukrainian senior sergeant Vitaly pointed out he had had to buy his own gun, a US-made AR-15 assault rifle. The staff car he arrived in was provided by volunteers. If he needs tank support he has to ask another battalion.

"If we had just six tanks and the artillery to cover them, we would break their lines right here and really fuck them up," he said.

The sergeant and an aide, Sergei, were speaking in the orchard of one of the region's distinctive white and blue cottages on the day Ukraine's foreign partners were meeting in Ramstein, a US airbase in Germany, discussing what equipment to send for the critical battles to come. A few days later, the decision was made to send Leopard 2 and M1 Abrams tanks into the fight.

A lot of equipment is already on the way to the Ukrainian army, including hundreds of infantry fighting vehicles from the US, France, Sweden and Germany, a squadron of Challenger 2 tanks and 30 self-propelled howitzers from Britain that will all go towards building mechanised units that can go on the attack.

For each weapons system supplied by Kyiv's western backers there will be a lag of a couple of months at least for delivery and training Ukrainians how to use it. About 20,000 soldiers, about a 10th of the armed forces the country began the war with, have so far been trained in Nato countries, and the number is expected to grow dramatically in the first months of 2023.

Ukraine will try to strike wherever it judges the Russian lines to be the weakest and that may be in the east in Luhansk where enemy troops are more exhausted and demoralised.
Much, much more at the link!
Here is former NAVDEVGRU Squadron Leader Chuck Pfarrer's most recent assessment of the situation in Bakhmut:
BAKHMUT /1445 UTC 29 JAN/ A RU attack was broken up short of the H-32 HWY. UKR staged a disruptive raid against RU rear areas near Andriivka. UKR Missile & Artillery targeted RU troop concentrations, EW stations and air defense complexes. UKR supply lines threatened. pic.twitter.com/ImBRdhQ0OR

— Chuck Pfarrer | Indications & Warnings | (@ChuckPfarrer) January 29, 2023
The Financial Times has some interesting reporting on the state of Russia's eocnomy:
Russian policymakers are debating whether to declassify more data as the Kremlin's drive for secrecy leaves even seasoned observers struggling to make sense of the country's economy.

Elvira Nabiullina, Russia's central bank governor, is leading a push to roll back most of a decision to make reams of economic data classified, taken in the early weeks of last year's full-scale invasion of Ukraine, according to three people familiar with the matter.

The Kremlin, which has yet to approve the initiative, has justified withholding information on a wide range of economic statistics as a necessary defence against western sanctions. The classified data sets include important indicators such as foreign reserve holdings and export figures. Russian companies are allowed to keep "sensitive" results secret.

Nabiullina said last month that the country needed to disclose more data for markets to grow. "We need to go back to proper disclosure, with a few exceptions, so investors can invest in securities," she said.

The central bank said on Saturday that "many authorities share our opinion that we should return to data openness," adding that it was carrying out consultations with the government on the matter.

"The lack of publicly available statistics affects the quality of analysts' and researchers' work," the bank said. "The Bank of Russia advocates restoring the publication of financial statements, except for the indicators that increase the companies' and the economy's vulnerability to sanctions risks."

The debate highlights the extent to which economic data have become part of Russia's information war accompanying Vladimir Putin's offensive in Ukraine — and the west's efforts to slow it down.

Addressing his economic cabinet on January 17, the Russian president proudly declared Russia had weathered the worst of the sanctions.

"The real dynamics turned out to be better than many expert forecasts," said Putin. "Remember, some of our experts here in the country — I'm not even talking about western experts — thought [gross domestic product] would fall by 10, 15, even 20 per cent."

Analysts agree that Russia's economy has fared better than expected, but Putin's rush to classify most economic data has left them with little to go on other than his triumphant statements — and has even tripped up the Russian president himself.

Classified budget spending has increased by more than 40 per cent to $95bn compared with prewar planning of $54bn. Russian foreign trade data have disappeared entirely.

The uncertainty around Russia's data has muddied the economic picture so much that the country's capacity to absorb the sanctions has surprised even policymakers with access to classified figures, according to three people familiar with the matter.

"The opacity of statistics creates problems even for those inside the system," a senior Russian central bank official said. "The economic wing has access to the hidden macro data but corporate statistics are sometimes an issue."

Even figures that are technically correct can mask broader problems. Last week, Putin said Russia had "preserved stability" on the labour market and hit record-low unemployment, below 4 per cent.

Putin failed to mention, however, that hundreds of thousands of workers have fled the country since the invasion began, while 300,000 men who were conscripted into the army now qualify as employed. This might improve the numbers, but it does little for the health of the labour market, according to Andrei Kolesnikov, a senior fellow at the Carnegie Endowment for International Peace.

Hidden unemployment, including downtime, unpaid leave and partial employment, hit a record of 4.66mn people in the third quarter of 2022, growing by 7.5 per cent year on year, analysts at consulting network FinExpertiza wrote.
Much, much more at the link!
Stockholm, Sweden: Specifically, the Quran burning in front of the Turkish Embassy, leading to Erdogan stating he will not support Sweden's ascension into NATO, was a Russian influence operation. Let's start with The Insider's coverage:
The Quran-burning protest that shook Stockholm on January 21, which caused Turkish president to revoke his support of Sweden's accession to NATO, was aided by journalist and former Russia Today stringer Chang Frick.

In a conversation with The Insider, Frick confirmed that he had paid for the permit to hold the protest, but added he did not ask anyone to burn the religious text. "There was no such intention, it wasn't my idea," said the journalist.

Asked about his ties to RT and Russia, Frick said he has not worked with the channel since 2014 and has not supported Russia's position since the annexation of Crimea. The journalist is currently engaged in helping Ukrainian refugees, raising donations and working with Ukrainians.

"If [RT director] Ms. Simonyan called me after this protest (I don't know if she's a Ms. or Mrs., I don't know anything about her), I'd tell her that after the elections in Turkey, Sweden will be admitted into NATO. Turkey has a lot of problems – inflation, poverty. They're using all this to distract attention," Frick told The Insider.
He also said that the action was not directed against the Islamic world, but was related to the support of the Kurdistan Workers' Party (PKK, designated a terrorist group by Turkey). According to the journalist, the liberal government of Sweden should support the Kurds, adhere to the right to freedom of speech and show that it is not afraid of Turkey.

On January 21, Rasmus Paludan, leader of the Danish far-right party Stram Kurs ("Hard Line"), gave a speech in front of the Turkish embassy in Stockholm condemning Islam and then burned the Quran. The action caused a storm of condemnation in the Islamic world and strained relations between Sweden and Turkey. As Swedish authorities sanctioned the rally, Turkish President Recep Erdoğan said Turkey would withdraw its support for Sweden's bid to join NATO.

Swedish publication SVT earlier reported that Chang Frick had paid 320 kronor ($30) for the protest permit and guaranteed to cover all the costs associated with it.

Frick himself initially claimed that he had paid for Paludan's protest action, but claimed that he had arranged for the money to be transferred via an employee of the Swedish nationalist website Exakt24. Exakt24, for its part, said it was Frick who "asked to put him in touch with someone who could burn the Quran."
The Guardian has additional details:
The Qur'an-burning incident in Stockholm that threatens Sweden's bid to join Nato was funded by a far-right journalist with links to Kremlin-backed media, it has emerged.

The holy book was set alight last Saturday near Turkey's embassy in Stockholm by a far-right politician and anti-Islam provocateur, Rasmus Paludan, a dual Danish-Swedish national, with a reputation for carrying out similar acts.

Swedish media have reported that Paludan's demonstration permit of 320 Swedish krona (£25, $31) was paid for by a former contributor to the Kremlin-backed channel RT, Chang Frick, who now does regular media spots for the far-right Sweden Democrats. Frick has confirmed he paid for the permit to hold the protest, but denied he had asked anyone to burn the Muslim holy book.

The exploit has sparked criticism across the Islamic world and deepened a stand off with Turkey over Sweden's bid to join Nato, which requires the approval of all 30 member countries. "Those who allow such blasphemy in front of our embassy can no longer expect our support for their Nato membership," Turkey's president, Recep Tayyip Erdoğan, said in response to the book burning.

Despite calls by Sweden to restart trilateral talks with Turkey and fellow applicant, Finland, on their Nato bids, Turkey's foreign ministry said on Thursday it would be "meaningless" to hold further discussions. On Friday, Turkey also summoned the Danish ambassador, and accused Denmark of endorsing a "hate crime".

Paludan told local media that he carried out the action because "some Swedes would like me to burn a Qur'an in front of the Turkish embassy". In an interview with The Insider website, Frick confirmed he paid for the permit to hold the protest, but claimed "it wasn't my idea" to burn the Muslim holy book.
And we finish with Vice's reporting:
A Swedish journalist with links to Russian state television paid for a demonstration in Stockholm by far-right activists, who burnt a Quran in front of the Turkish embassy and set off a diplomatic controversy that has stymied Sweden's attempt to join NATO.

The protest has further threatened Sweden's NATO membership, and sparked fears that the Kremlin may have planned the event to stop the bloc's expansion, which it claims is an existential threat to Russia.

Turkey has demanded Sweden deport Turkish opposition figures living in the country in exchange for its approval in joining NATO. Sweden says this is legally impossible. Finland and Sweden applied to join the alliance last year after Russia invaded Ukraine.

Frick has shared pictures of Putin memorabilia on Twitter and posed in t-shirts printed with the Russian president's face. Moscow denies any involvement.

Den här skojar man inte bort.

Chang Frick. pic.twitter.com/qQWJTpkt0W

— Finis_Malorum (@HStahlgren) January 24, 2023

Paludan told Swedish journalists that Frick had not only paid for the event but had specifically suggested burning a copy of Islam's holy book. Frick neither confirmed nor denied the claim.

Frick admitted his role to Swedish journalists but denied that the "free speech" event was designed to hurt Sweden's relationship with Turkey and complicate its NATO application.

"If I, by paying 320 kroner in an administrative fee to the police, sabotaged the application, it was probably on very shaky ground from the beginning," he told Swedish media. "It can be hard to determine if someone is working with Russia because they're a troll or if Russia itself is directing the troll," said a NATO security official on background. "It could be [Frick] is just some far right creep who likes burning Qurans. Or it could be a Russian intelligence operation. But either way, it's helping Russia to see NATO members in conflict."

Turkey has insisted that Sweden must extradite as many as 100 political opponents of Turkish President Recep Tayyip Erdogan as part of its NATO application. NATO allies say the demand is impossible to meet but as any NATO member can veto the application of an aspiring country, the issue remains volatile and Turkey continues to block Sweden's application.

"Erdogan loves this shit," said the official. "He's got an election [planned for May] and can energise his supporters, put pressure on Sweden over NATO, and play the role of protector of Islam or whatever."

After the demonstration in Stockholm, Turkey cancelled a planned meeting about NATO between defence ministers and Erdogan said that the demonstration made it unlikely that Turkey would support Sweden's application. The US appears ready to pressure Turkey into accepting Sweden in exchange for allowing the Turks to buy US made F-16 fighter jets, but all sides remain far apart.
More at the link!
What is not mentioned in the reporting is that Putin and the Kremlin either covertly or overtly almost all of the European extreme right/neo-fascist/neo-NAZI parties and movements. From the EU Political Report 10 months ago:
Similar anti-migration and anti-islam events, with some "support" from Russia, were observed in virtually all EU nations in the wake of the EU's 2015 migration crisis. It is a known fact that the Kremlin finances right-wing radical and extremist movements in the EU.

It is high time that our politicians woke up to third party interference against the stability of our democracy, and cracked down on unwelcome and un-European offences against the values and principles that we stand for.
What we don't know is whether Erdogan was in on it. Regardless, I expect the F-16s will be used to entice him back into line, though it may not happen until after the Turkish elections in May.
Moscow or wherever Medvedchuk is holed up:
I can't fucking believe the Kremlin propaganda is AGAIN promoting Viktor Medvedchuk as a puppet leader for occupied Ukraine. AGAIN. They haven't learned anything, have they?

— Illia Ponomarenko 🇺🇦 (@IAPonomarenko) January 29, 2023
Britain:
Ukrainian tank crews have arrived in the UK to begin training for their continued fight against Russia.

The UK will provide Challenger 2 tanks to Ukraine alongside global partner nations – demonstrating the strength of support for Ukraine, internationally.#StandWithUkraine pic.twitter.com/OLKtllePzN

— Ministry of Defence 🇬🇧 (@DefenceHQ) January 29, 2023
The Czech Republic:
Czechia: Former army chief General Petr Pavel, 61, won the presidential election with 58.3% of the vote on a pledge to keep the country firmly anchored in the West.
Wonderful! No more stupid populism!https://t.co/b00DTwkj6k

— Anders Åslund (@anders_aslund) January 28, 2023
Petr Pavel, the newly elected president of Czechia, is a retired general and former NATO commander. He just won in a landslide against a populist ex-prime minister. Pavel is staunchly pro-Ukraine. https://t.co/3IcVFMv6aP

— Michael Weiss (@michaeldweiss) January 28, 2023
Upřímně blahopřeji @general_pavel k přesvědčivému vítězství ve volbách prezidenta České republiky. Oceňuji Vaši podporu Ukrajině a našemu boji proti ruské agresi. Těším se na naši úzkou osobní spolupráci ve prospěch národů Ukrajiny a České republiky a v zájmu sjednocené Evropy.

— Володимир Зеленський (@ZelenskyyUa) January 28, 2023
I sincerely congratulate @general_pavel


on the convincing victory in the presidential elections of the Czech Republic. I appreciate your support for Ukraine and our fight against Russian aggression. I look forward to our close personal cooperation for the benefit of the peoples of Ukraine and the Czech Republic and in the interests of a united Europe.
President Pavel is also, apparently, Dr. Fate:
We just want a Doctor Fate movie or show! #BlackAdam pic.twitter.com/H3d7SWvvz1

— Shadow Knight (@ShadowKnightDK) October 22, 2022
If anyone is interested and has a few bucks to spare this month, this is a worthy cause. Not least of which because The Kyiv Independent and its reporters are where I begin my daily scans to put these updates together. Since you're not being charged for these updates and I'm not getting paid for doing them, you might consider supporting them.
Who wants to be a hero?
Right now @KyivIndependent is looking for just 79 new supporters and we hit 10,000 patrons on Patreon!
Please subscribe and tell your friends.
That's a milestone for independent media of popular support in 🇺🇦Ukraine https://t.co/ddIRInLAgC

— Illia Ponomarenko 🇺🇦 (@IAPonomarenko) January 29, 2023
That's enough for today.
Your daily Patron!
Hello. Your help is needed. What payment services do you most often use for donations? And except for PayPal, because they blocked both my accounts, I won back one 😊 What about cryptocurrencies? Payoneer, etc? Help the dog figure it all out 😅 pic.twitter.com/HMtDiIZ16W

— Patron (@PatronDsns) January 29, 2023
I hate Paypal!
Here's a new video from Patron's official TikTok:
The caption machine translates as:
Digging mode turns on automatically 🤭🫣
Open thread!