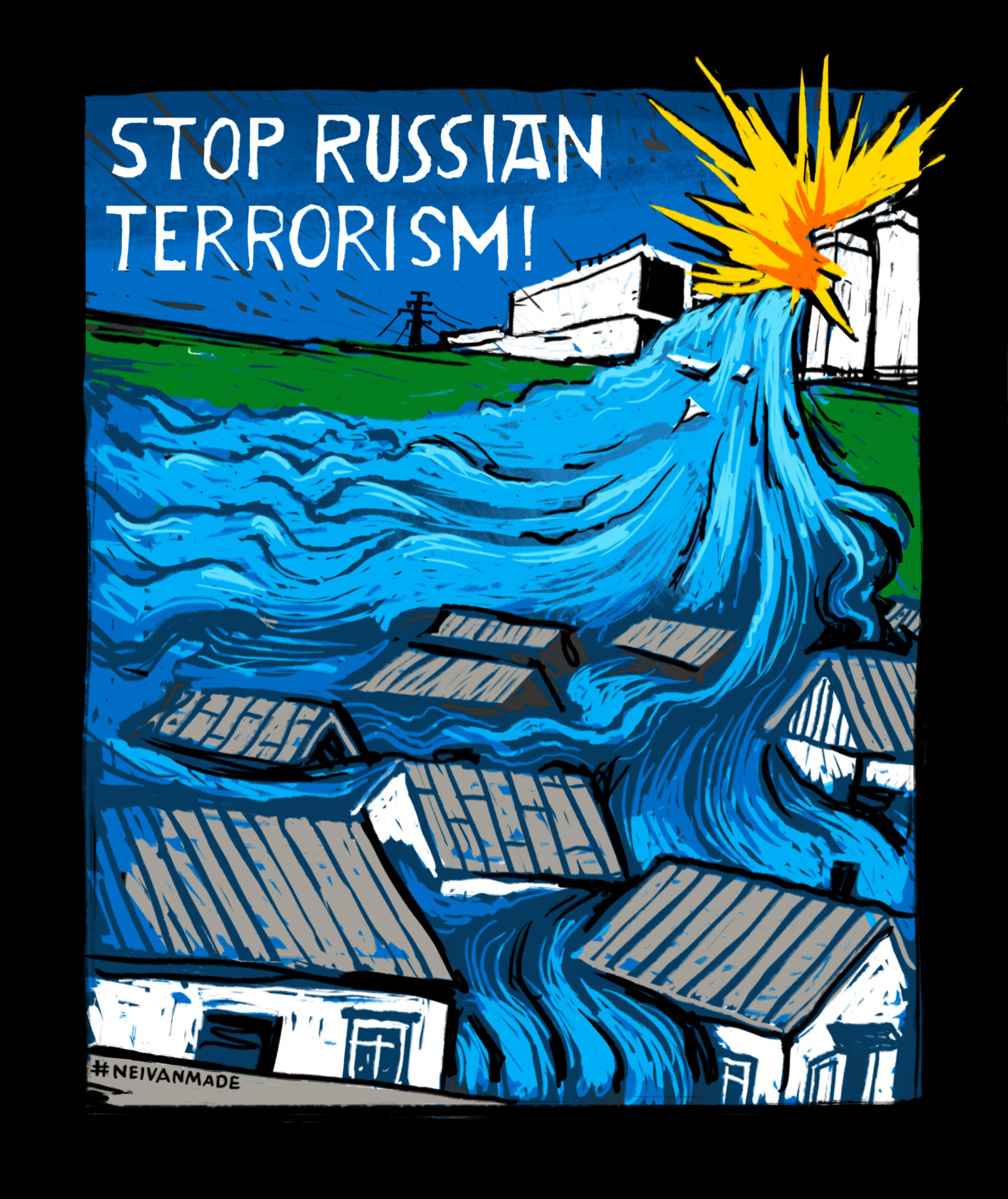 (Image by NEIVANMADE)
I am home! Special thanks to TaMara, the Great Danes, the cats, and the ducks for the hospitality. I cannot express how appreciative I am of TaMara allowing me to come out, visit, and largely turn off for six days. I have a busy week ahead of me because it is a short week with tomorrow's Federal holiday, so I'll try to post some pics of me with the dogs or pics of the ducks as part of this week's updates. But if I don't get to them till next weekend, you'll just have to sit tight.
We're doing a quick update as I need to go spend time with my own dogs and then rack out.
Here is President Zelenskyy's address from earlier today. Video below, English transcript after the jump.
Our troops are advancing, step by step we are moving forward – address by the President of Ukraine

18 June 2023 – 22:31

I wish you health, dear Ukrainians!

This week is coming to an end – a very important week for all of us, for our defense, for our steps forward, for our offensive actions. And it is time to thank all our warriors. Those who have distinguished themselves this week.

The Tavria direction is the toughest. Marines of the 35th separate brigade – thank you! Paratroopers of the "Seventy-ninth" – thank you! The 130th separate reconnaissance separate battalion – thank you! The 68th separate hunting brigade – thank you! The 23rd separate mechanized brigade – thank you! Artillerymen of the 44th brigade – thank you!

I would like to especially mention the company of attack drones of the 47th separate mechanized brigade led by Chief Sergeant Rustam Mustafayev. Thank you for the result, warriors! The crew of the armored demining vehicle of the 70th separate support regiment – Senior Sergeant Mykola Nikandrov and Junior Sergeant Roman Lisin. Well done, guys!

Our National Guard – thank you all! And I would like to particularly mention Senior Sergeant Vasyl Kovylin and Platoon Commander Denys Zeleny, the 4th operational battalion, the 1st presidential brigade of the National Guard. Thank you! The guys are performing tasks in Luhansk region – near Bilohorivka.

Our border guards… I would like to mention the Lutsk and Lviv border guard detachments in particular. Senior Soldier Vasyl Kutsyk, Avdiivka direction, is very effective in repelling attacks. Thank you! Sergeant Vadym Druzhyna, Siversk direction, successfully "subtracts" enemy soldiers and equipment. Thank you!

And of course, our defenders of the sky. Over a week, more than a hundred group air strikes on enemy positions and rear. Thank you, our pilots! Almost three dozen missiles and about fifty attack drones were destroyed in seven days. And I would like to celebrate the defenders of the Kyiv region's sky, the 96th Kyiv air defense missile brigade of the Air Force… Thank you! All "Kalibrs" and "Kinzhals" were destroyed during these attacks, and thus the lives of our people were saved.

And by the way, I want to say a few things. First of all, no matter who in Russia says that our Patriots have been destroyed, they are still here, they are working, all of them are shooting down Russian missiles. As efficiently as possible. Not a single Patriot has been destroyed!

Secondly, you all saw how the visit of the delegation of African leaders and representatives went – a visit to Ukraine, and then a visit to the terrorist state. The delegation had the opportunity to see who is really interested in peace and who himself embodies war, it was very clear. Everything that was discussed in Ukraine was about the Peace Formula. Point by point. The whole content. Everything that was said in Russia was about war, about how to continue destroying lives. It is obvious that there is no alternative to the Peace Formula. It is good that the world hears and sees this more and more.

Third, as for the terrorist state. Their only concern now should be how to prepare their society, Russian society, to the fact that they will lose everything they are destroying the future of their state for. Russia will lose the occupied territories. There is no and will be no alternative to our steps for de-occupation.

Our troops are advancing, position by position, step by step, we are moving forward

This week, we had Ramstein, and the main thing is the speed of supply. Next week, we will have new important communications with our partners, for the sake of our movement, for the sake of weapons, for the sake of our warriors having everything they need.

I am grateful to everyone who is now in combat, in positions and at combat posts!

I thank everyone who helps!

Glory to Ukraine!
To all men who defend their children's homes, their safe sleep, and their future…
Happy Father's Day!

🎥 @United24media pic.twitter.com/eRgbxeYrmY

— Defense of Ukraine (@DefenceU) June 18, 2023
Мій перший день батька в ролі батька) pic.twitter.com/HTzLxfCXf2

— Frodo 🇺🇦 (@OlehBerestovy) June 18, 2023
Here's the machine translation of the tweet above:
My first father's day as a father)
A message from the Chief Rabbi of Ukraine:
Thank, you, friends, that you stay with Ukrainian people in this difficult time! Thank for all of you for your prayers and help! Light will win!https://t.co/qIiB2OM5uO pic.twitter.com/FtJnp9gN9y

— Chief Rabbi Of Ukraine Moshe Azman (@RabbiUkraine) June 18, 2023
The US Holocaust Museum has some thoughts on Putin's anti-Semitic remarks:
Vladimir Putin has repeatedly employed antisemitic lies and distorted the Holocaust to justify his brutal invasion of Ukraine. We condemn his recent remarks denigrating Ukrainian President Zelensky and the Jewish people. https://t.co/62xvucLfnD

— US Holocaust Museum (@HolocaustMuseum) June 17, 2023
The 68th Jaeger Brigade is on the hunt!
A few portraits of the 68 Jaeger Brigade troops who are heavily involved in the counteroffensive. Somewhere in Eastern Ukraine. #Ukraine#counteroffensive pic.twitter.com/m96RYaLtZm

— Paul Conroy (@reflextv) June 18, 2023
Marinka:
#Ukraine The Russian Army sent a T-54/55 VBIED filled with 6 tonnes of TNT at AFU lines near Marinka, Donetsk Oblast.

The attempt failed as the remotely-controlled bomb ran into a mine 100m from the front line, and was then hit by a Ukrainian RPG shot, causing a huge explosion. pic.twitter.com/sXXI57wV7v

— Cᴀʟɪʙʀᴇ Oʙsᴄᴜʀᴀ (@CalibreObscura) June 18, 2023
Ooopsie!
Also, obligatory: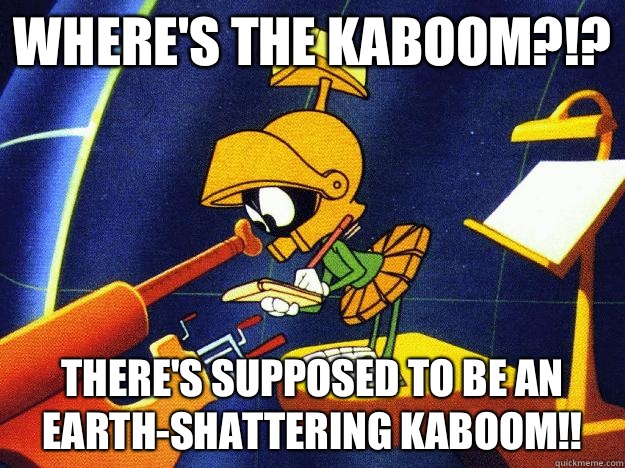 The Kakhovka resevoir:
An updated visual assessment confirms low water level of the Kakhovka Reservoir, specifically in the area surrounding the Zaporizhzhia Nuclear Power Plant and Nikopol. It is evident that the water level in these locations continues to remain consistently low. pic.twitter.com/7htEYW6N4t

— Tatarigami_UA (@Tatarigami_UA) June 18, 2023
Rykove, Kherson Oblast:
/2. Rykove, Russian ammunition depot pic.twitter.com/ZUbNdyqzgi

— Special Kherson Cat 🐈🇺🇦 (@bayraktar_1love) June 18, 2023
/4. Consequences of the morning strike on Russian base in Rykovo. Also, according to the source, during the strike, up to 52 Russian servicemen were killed and many were also injured. But there is no confirmation for this yet.https://t.co/lIkcVyv6kY pic.twitter.com/Mp5sWbqsUl

— Special Kherson Cat 🐈🇺🇦 (@bayraktar_1love) June 18, 2023
Russian ammo depo hit in Rykove/Partyzany Kherson region. Great job 🔥 pic.twitter.com/aU0T6FES4g

— Maria Avdeeva (@maria_avdv) June 18, 2023
Kherson Oblast:
❗I had never cheated death so many times.
The rashists blew the nova kharkova dam, then actively and knowingly shelled civilians & rescuers on VIDEO for the past 11 days.
Please make sure the world sees this video, tag every news agency/journalist you know. RT/Boost❗#Kherson pic.twitter.com/7tLZNwOZn6

— Front Line Kitchen 🇺🇦 (@frontlinekit) June 17, 2023
The rescue operation of Ukrainian citizens surrounded and trapped by water and Russian occupiers on the left bank of the Kherson region. By the Special Security Forces of Ukraine. https://t.co/jarjZA9Nem pic.twitter.com/1DY3gfECjf

— Special Kherson Cat 🐈🇺🇦 (@bayraktar_1love) June 17, 2023
Bilopillia, Sumy Oblast:
4-years-old child and his father, police lieutenant Roman Babenko killed in Bilopillia, Sumy region. They didn't make it to the shelter when Russian artillery shell killed both.#RussiaIsATerroristState #warcrime pic.twitter.com/c2z6jZNPpU

— Maria Avdeeva (@maria_avdv) June 18, 2023
The village of Dovhenke, Kharkiv region, was destroyed by disciples of the "russian world".
The residents all left their homes. The village is deserted, waiting for light and life.
For a brief moment, light returned to this community thanks to the photographer Pavlo Dorohoi.
One… pic.twitter.com/8PF3SFLTp5

— Defense of Ukraine (@DefenceU) June 18, 2023
Here's the rest of the MOD's tweet:
The village of Dovhenke, Kharkiv region, was destroyed by disciples of the "russian world". The residents all left their homes. The village is deserted, waiting for light and life. For a brief moment, light returned to this community thanks to the photographer Pavlo Dorohoi. One day, life will surely return.
Yesterday, PoliticoEU published a very powerful column/op-ed by Marian Naiem. Here are some excerpts:
Mariam Naiem is a cultural researcher and writer. She has commented on various aspects of the war for outlets including Al Jazeera, der Spiegel, the Telegraph and others. 

"I was rewatching the movie 'Hunger Games,' and I couldn't help but think how it reminds me of my life, our lives as Ukrainians," a friend wrote to me following yet another night of relentless shelling.

On June 6, a catastrophic event unfolded in Ukraine as the dam in Nova Kakhovka was destroyed. But while some media outlets may refer to this as an "incident," the ramifications of this event extend far beyond that — it represents an ecological disaster that will haunt the region for decades to come, and it is yet another distressing example of war crimes perpetrated by Russia.

However, the consequences of this tragedy aren't limited to environmental devastation and violations of international law. For Ukrainians, it has brought forth a profound sense of helplessness, amplifying our realization of injustice and the fragile nature of our allyship with the West and the global community.

Take, for example, the inaction of large human rights organizations and the United Nations. Ukrainian President Volodymyr Zelenskyy said he was "shocked" at the lack of support for relief efforts after the disaster. And to add fuel to the fire, the U.N.'s Twitter account celebrated the Russian language on the day of the dam's destruction, almost as if to convey the message, "Your tragedy is great, but Russian culture is greater."

"So far, it feels like the world will swallow even an atomic bomb. Because undermining a dam of this size is relatively the same."

The feeling of futility surrounding our efforts is also reinforced by censorship, through social media's "unsafe" content policies. These policies, perhaps inadvertently, act as a barrier, limiting the international community's awareness of the dire situation Ukrainians face every day.

Instagram, for instance, often suppresses content revealing the horrors of the ongoing conflict, or highlighting the perpetrators of violence, leaving users to grapple with frustrating algorithms that prioritize mundane content and relegate urgent pleas for support and justice to obscurity. Meanwhile, in the wake of Elon Musk's foray into Twitter, an unsettling transformation has taken place, rendering the platform a veritable swamp of bots adorned with coveted blue verification checkmarks, marginalizing ordinary individuals and drowning out their voices in a sea of automated accounts.

Another seemingly subtle but actually far-reaching blow is how Western media's reporting of the disaster has focused on the uncertainty of who destroyed the dam. Although there is uncertainty, reporting has spotlighted the language of "both sides," effectively equating the victims and the aggressors, under the guise of false objectivity — all while failing to highlight context and military history. One can deliver objective facts without causing harm to victims of aggression, and this pattern has been another stark reminder that Ukrainians will be doubted as non-objective and biased.

Many Ukrainians now see themselves as unwilling participants in a deadly arena in which a macabre spectacle's unfolding. To us, it feels as though the world is anticipating yet another tragedy, as if we are simply characters in a dystopian series. Only when faced with a concoction of pandemics, floods, bombings, torture and rape can we receive help and support. And not only this, but we have to repeatedly prove to the audience that we are brave, honest, "civilized" and not wasteful. Prove again and again that no, we are not Nazis — contrary to what Russian President Vladimir Putin has claimed. When making a moral case for support, that we are not irrational or too emotional.

It is crucial to emphasize the notable presence of individuals worldwide who express genuine concern for the well-being of Ukrainians, and strongly condemn Russia's actions. Their unwavering support plays a pivotal role in our ongoing struggle for freedom, each message conveying support an invaluable source of profound gratitude.
More at the link!
That's enough for tonight!
Your daily Patron!
There's no new Patron tweets or videos, so here's some adjacent material from the UAAnimals.Eng Twitter account. Patron partners with the Ukrainian Animals rescue organization.
Chornysh 🐕 was rescued by servicemen. He can't move his hind legs because a fragment is stuck in his back. We evacuated him from Kherson soon after russian destruction of the Kakhovka's HPP. He is in a shelter and will be taken to a vet soon. Fingers crossed he can walk again🤞 pic.twitter.com/aYgDywBQFp

— UAnimals.ENG 🇺🇦 (@UAnimalsENG) June 18, 2023
479 days of full-scale war: we helped 1664 animals in Sloviansk, Kramatorsk, Mykolaiv and Kherson. We supported the animals of the Regional Landscape Park "Kramatorsky".
💙PayPal 👉🏻 [email protected]
💛Patreon 👉🏻 https://t.co/cBwIwIgZ7K
Donate now! pic.twitter.com/bSGblflo4N

— UAnimals.ENG 🇺🇦 (@UAnimalsENG) June 18, 2023
Inga Sakada, special projects manager at UAnimals, tells a story of an elderly man who had been working Kakhovka's HPP for 30 years💔
Speaking up about the pain Ukrainian land is experiencing right now is the strength we are capable of. Join #StopEcocideUkraine rallies now! pic.twitter.com/F3vHDy4J8x

— UAnimals.ENG 🇺🇦 (@UAnimalsENG) June 16, 2023
We wish every child to be close to their dad. Happy Father's Day! 👶🏼🐣🐯🐱 pic.twitter.com/3hOhIlp3Xp

— UAnimals.ENG 🇺🇦 (@UAnimalsENG) June 18, 2023
Open thread!