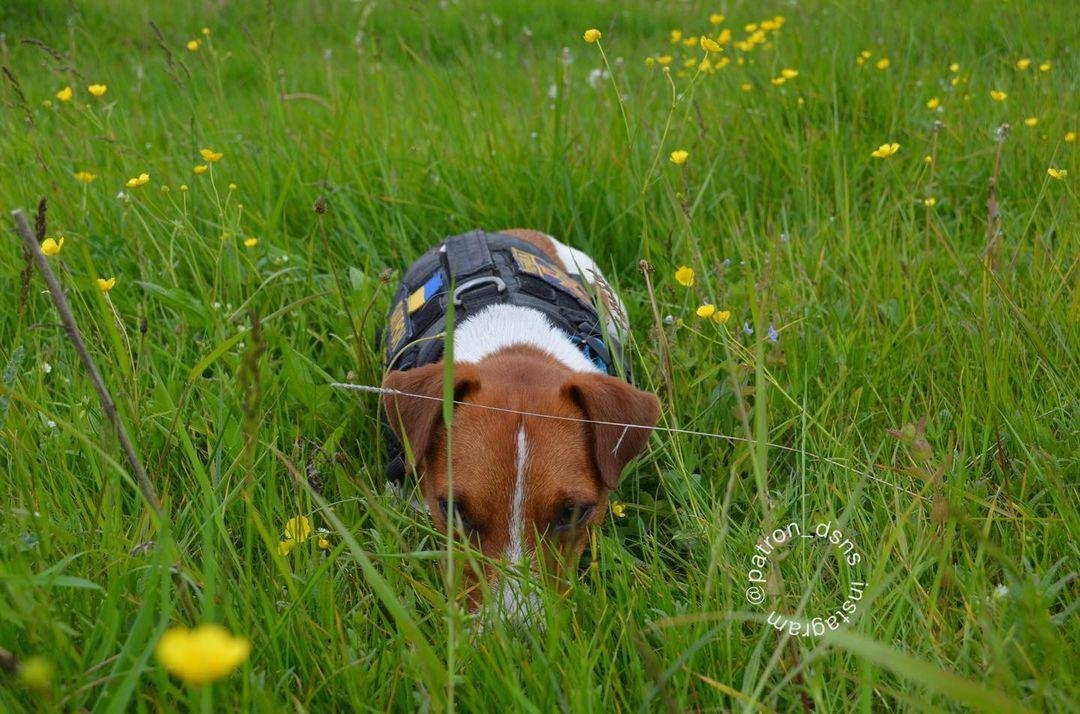 It's been a very, very, very, very long day. I'm fried. So this will be a brief update.
I do want to start with one correction from last night. One of the news reports I excerpted and referenced in regards to Erdogan's position regarding Sweden's ascension to NATO referenced F-16s. One of you all in comments pointed out that should be F-35s. My understanding is that we took the F-35s off the table when Erdogan decided to buy the S-400 surface to air missile system from Russia. Regardless, he wants US fighter jets, so if its F-35s, then I apologize for the error last night.
Also, my shirt from St. Javelin arrived. I'll have to take some pics of it and the hockey jersey and post them. Anyhow, and again, if any of you all are Fellas and would be willing to reach out to the forgers for me, shoot me an email. I've made several purchases from St. Javelin and since I don't have a Twitter account and therefore don't tweet, I have no way of reaching out myself. Thanks in advance!
Here is President Zelenskyy's address from earlier today. Video below, English transcript after the jump:
Good health to you, fellow Ukrainians!

Today I am on a working trip all day – first to Mykolaiv, then to Odesa.

Meeting and negotiations with the Danish delegation – with Prime Minister Frederiksen, representatives of the coalition of parties. In particular, with the Danish Minister of Defense and the Minister of Foreign Affairs. They are part of the delegation.

We talked in great detail about Ukraine's defense needs. About what can help us liberate our territory – our south, our east.

And about our needs in the context of rebuilding Ukraine.

Mykolaiv is a city the reconstruction of which Denmark has taken patronage over. There is a need for projects in the energy sector, infrastructure, social sphere, and production.

An especially sensitive issue for Mykolaiv is water purification and restoration of normal water supply, which was destroyed by the Russian occupiers. There is already a corresponding project with the participation of Denmark, the implementation of which has already begun.

But much more needs to be done to restore and modernize what is the basis of our people's lives.

Today in Mykolaiv, we visited a hospital where our warriors are being saved after wounds. We thanked the doctors and nurses. We supported our defenders.

This hospital is just one of those examples where modernization and reconstruction are critical.

And I want to thank Denmark, personally Mrs. Prime Minister and other representatives of the Danish Government for their willingness to help Ukraine.

For the willingness to support until the full restoration of Ukraine's territorial integrity and until the complete reconstruction of everything necessary for life.

This is the fundamental meaning of our cooperation with partners.

Russian terror must lose everywhere and in everything – both on the battlefield and in the absence of ruins in our country – so that we can rebuild everything and thus prove that freedom is stronger.

Today in Odesa, we spoke in detail about our security and humanitarian initiatives.

Denmark, in particular, has supported our Black Sea export initiative and joined the Grain from Ukraine program.

The fact that we have made substantial progress on food security proves that we can make progress on the other points of our Peace Formula as well. Today we discussed what exactly Denmark's participation in the implementation of the points of the Peace Formula could be.

Of course, I thanked Denmark for their defense support, for significantly strengthening our artillery, for their willingness to join the tank coalition.

Today we discussed what else we can do to reinforce Ukrainian warriors.

We are also coordinating our actions to strengthen sanctions against Russia. I have also called on Denmark to join our efforts to protect sports structures and the international Olympic movement from discrediting by the attempts of certain representatives of the sports bureaucracy to allow Russian athletes to participate in international competitions.

Of course, I paid special attention to the internal situation in the Mykolaiv and Odesa regions, holding relevant meetings with the military and regional leadership.

It is not only about security, although the security of our south is the first priority, but also about the social situation in the regions, about the economic opportunities available.

By the way, I am grateful to all entrepreneurs and employers in Mykolaiv, Odesa, other cities and communities who, despite everything, keep jobs and pay salaries and taxes. This is your concrete and significant contribution to our country's ability to defend itself.

Our task to endure is a common task. It is the task of the Defense and Security Forces, our entire state, business, and everyone who works for Ukraine's victory.

Thank you to everyone who is fighting for Ukraine! Thank you to everyone who is helping! Thank you to everyone who is defending Odesa, who is defending Mykolaiv, our entire south and all of Ukraine!

Glory to Ukraine!
⚡️Prominent 24-year-old pilot killed on combat mission in Donbas.

The 299th tactical aviation brigade announced that it had lost one of its best officers, Major Danylo Murashko. His plane was shot down by a Russian fighter on Jan. 27.

📷299th tactical aviation brigade/Facebook pic.twitter.com/zKViufje1e

— The Kyiv Independent (@KyivIndependent) January 30, 2023
From The Kyiv Independent: (emphasis mine)
The 299th tactical aviation brigade, named after Lieutenant General Vasyl Nikiforov, announced on Jan. 30 that it had lost one of its best officers, 24-year-old Major Danylo Murashko.

The pilot was killed while on a combat mission in the east of Ukraine on Jan. 27. His plane was shot down by a Russian fighter.

According to the brigade, Murashko tried to divert his aircraft so that it didn't fall on residential buildings in the town of Shabelkivka, Donetsk Oblast. The effort cost him time and made him fly lower, which is why he could not eject safely in the end. Murashko "died like a hero," the brigade said.

According to the brigade, Murashko went on 141 sorties since the beginning of Russia's full-scale invasion on Feb. 24. He destroyed about 70 Russian armored vehicles, more than 80 cars, and about 30 fuel tanks, and killed about 600 Russian soldiers.

Murashko was awarded the title of the Hero of Ukraine posthumously.
The aviator's verse from the Navy hymn:
Lord, guard and guide the men who fly
Through the great spaces in the sky.
Be with them always in the air,
In darkening storms or sunlight fair;
Oh, hear us when we lift our prayer,
For those in peril in the air!
Mary C. D. Hamilton (1915)
Speaking of The Kyiv Independent, they made their goal!
Wow, @KyivIndependent has made it!
We're a small media outlet from Ukraine that has outstanding popular support from readers around the world.https://t.co/ddIRInLAgC pic.twitter.com/pKh88Pa1lU

— Illia Ponomarenko 🇺🇦 (@IAPonomarenko) January 30, 2023
Here is former NAVDEVGRU Squadron Leader Chuck Pfarrer's most recent assessment of the situations in Kremenna and Bakhmut:
KREMINNA AXIS /1350 UTC 30 JAN/ A growing concentration of RU forces are centered at Kreminna. These RU are assessed to be preparing offensive ops, likely a thrust west on the O-0528 HWY axis. The goal would appear to be the capture of Dibrova, Zarichne and ultimately Lyman. pic.twitter.com/b2t0st16yX

— Chuck Pfarrer | Indications & Warnings | (@ChuckPfarrer) January 30, 2023
BAKHMUT /2040 UTC 30 JAN/ RU units have made significant progress in isolating Bakhmut. Advancing from Soledar, RU forces have crossed the T-05-13 HWY north of Blahodatne. This salient has severed Bakhmut's principal north-south Line of Communications & Supply (LOCS). pic.twitter.com/nl8KzCQJdP

— Chuck Pfarrer | Indications & Warnings | (@ChuckPfarrer) January 30, 2023
Vuldehar and Avdiivka:
Girkin's update this morning indicates that Russians are not seeing any major success in Vuhledar – the city is heavily defended, and attacking it is very disadvantageous for Wagner. Same with the south of Avdiivka, Russian advance is stalling.https://t.co/HHrAaNJWFh pic.twitter.com/hRE2foymwe

— Dmitri (@wartranslated) January 30, 2023
Kharkiv:
Russian missile hit a residential building in Kharkiv city center at 11 pm. Massive explosion made me jump out of the bed. The building is heavily damaged and on fire. There are reports of dead and wounded. Bloody terrorists. pic.twitter.com/n3HWcl3T9R

— Maria Avdeeva (@maria_avdv) January 29, 2023
Another day, another terrorist attack against civilians, in Kharkiv. russia has impunity to continue their massive terrorism while the world leaders and experts seriously discuss peace deals, off-ramps and how to end the war without russia losing
Photo Anna Chernenko pic.twitter.com/rNRtO1T5AE

— Olena Halushka (@OlenaHalushka) January 30, 2023
Kherson:
Dreadful massive shelling of Kherson. Three people killed and six injured. Kherson Regional Hospital was shelled twice. You won't break us. pic.twitter.com/r9A9AXqvDU

— Maria Avdeeva (@maria_avdv) January 29, 2023
Moscow:
"Nothing should be considered civilian infrastructure during the war, even hospitals. Anything can be struck" pic.twitter.com/6nkBjAqOgP

— Anton Gerashchenko (@Gerashchenko_en) January 30, 2023
He seems nice…
DC:
Answering my question "Will the US provide F-16s to Ukraine?" @POTUS said "No".

— Yulya Yarmolenko (@yu_yarmolenko) January 30, 2023
Reporter: "Will the United States provide F-16s to Ukraine"?

Biden: "No." pic.twitter.com/FtSq2EP099

— Dave Brown (@dave_brown24) January 30, 2023
Two quick points on this. The first is that two weeks ago we weren't going to send Abrams tanks. The second is that this is really the wrong question to ask. The question is whether we will prevent our NATO allies from transferring their F-16s to Ukraine. That question was not asked and it has not been answered.
Australia and France via The Australian Broadcasting Network:
Australia has partnered with France to supply Ukraine with 155-millimetre artillery shells, Defence Minister Richard Marles and his counterpart Sebastien Lecornu have announced.

"Several thousand 155mm shells will be manufactured jointly" by French arms supplier Nexter, France's Mr Lecornu said, while Mr Marles said the plan would come with a "multi-million-dollar" price tag.

The ammunition supplies fit into "the ongoing level of support both France and Australia are providing Ukraine to make sure Ukraine is able to stay in this conflict and … see it concluded on its own terms," Mr Marles added.

Mr Lecornu said the aid would be "significant" and "an effort that will be kept up over time", with the first deliveries slated for the first quarter of 2023.

Mr Marles said there were "some unique capabilities that exist in Australia and some synergies that can be achieved by Australia and France working together" to manufacture the shells.

While Nexter will carry out the manufacturing, Australia will supply gunpowder, Mr Lecornu said.

The two defence ministers met alongside both countries' foreign ministers, Catherine Colonna and Penny Wong, as France and Australia look to relaunch cooperation.
Much more at the link!
Before we finish up, I just want to briefly respond to – yeah, yeah, brief post that isn't, briefly respond that won't be… – to a comment from YY_Sima Qian from last night:
We talked about dissolution of the imperial entity of Russia. I have always thought (& still do) that it is extraordinarily dangerous for outsiders to try to engineer such an outcome. The longer the war goes on, the more likely this will precisely be that outcome even w/o outside interference. The longer the war goes on, the more likely this will be the outcome even if China/US/EU try to keep the Russian Federation whole. The centrifugal forces could prove too strong. I know many will welcome such a development. I am much more torn. I expect the process to be extremely ugly, will likely spill over one way or another into post-war Ukraine (& the Baltic States), & pose its own threat to the world.

Putin's only out is wearing down Ukraine enough that Ukraine sues for peace on terms that allow him to keep at least some of the gains from the current invasion (such as the land corridor to Crimea). Ukraine isn't going to give him that out, certainly not any time soon (probably not ever). Even if there is a negotiated peace that allows Putin to plausibly spin as a victory to his domestic audiences, he would still need at least the EU to substantially ease sanctions to mitigate the high risk of ultimate disintegration. The EU may not give him that out at least for some time even after the peace settlement. The Russian Federation's out is a quick defeat in Ukraine, throw out Putin, withdrawal to lines of control that Ukraine is willing to tolerate, then we will likely significant pressure for sanctions to be eased quickly even if the replacements are not much more unpalatable.
There's two parts here and I want to start with the second one in the second paragraph. If Putin goes the possible replacements – Patrushev, Prigozhin, someone not really on our radar – are all worse. They won't necessarily withdraw to a line of control. And if they do, they won't do it to one that Ukraine would be able to agree to. For Ukraine it is all or nothing. Every bit of occupied Ukraine including Crimea is what they want back. And they've made it clear they're willing to die trying to achieve that goal.
The other part, the first one in the first paragraph, is a major strategic concern. I'm of the professional opinion that the only way Russia holds together at this point is if it is done by force. I think the process has already begun. The periphery of Russia's sphere of influence – Armenia, Azerbaijan, the stans – are all beginning the process of separation. I expect that the ethnic minority republics, places like Dagestan and Tyvan, will eventually begin a similar process of separation. I don't think this can be stopped. Managed and mitigated yes, but not stopped.
That's enough for tonight.
Your daily Patron:
A new video from Patron's official TikTok!
The caption machine translates as:
I went on a business trip, it's called… #pespatron
Open thread!