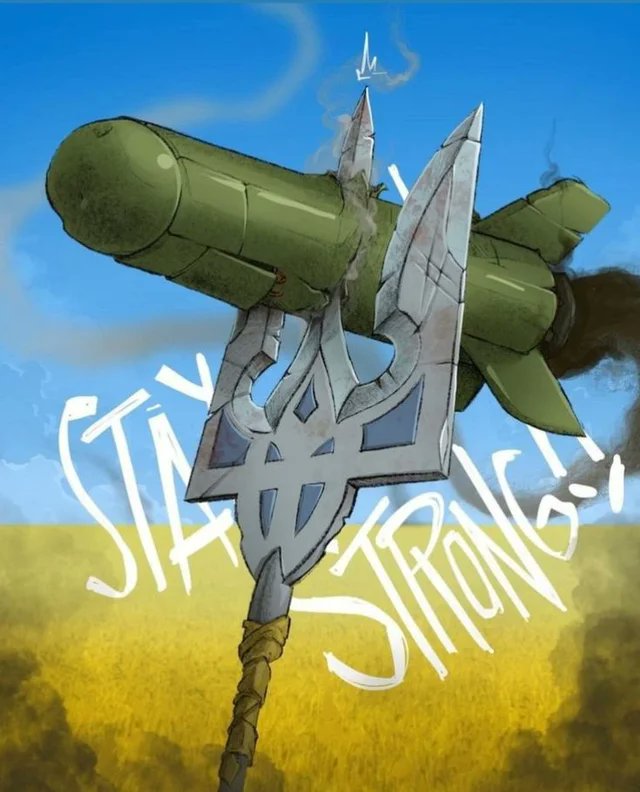 The Ukrainian authorities searched/raided a number of elites and notables today. Including Ihor Kolomoisky. Ukrainska Pravda has the details:
The Security Service of Ukraine and the Bureau of Economic Security are searching the home of oligarch Igor Kolomoisky in Dnipro.

The investigation concerns the machinations around Ukrtatnafta and Ukrnafta.

According to the source, it is about the waste of oil products on 40 billion hryvnias and evasion of customs duties on huge amounts.
More at the link. Kolomoiski is also under investigation here in the US. He is also a past governor of Dnipro and owned the network that President Zelenskyy's TV show about a comedian who becomes president of Ukraine aired. Kolomoiski had been considered to be a Zelenskyy benefactor and ally, but the latter has been distancing himself from the former for several years. The former interior minister's home was also raided:
Ukraine has launched a fresh wave of anti-corruption raids on high-profile figures, including one of the country's richest men, Ihor Kolomoisky.

The home of former interior minister Arsen Avakov was also searched, as part of the apparent purge.

Ukraine has launched an anti-corruption drive and officials said the leaders of the customs service had been fired.

In a statement that made no mention of the tycoon, the economic security bureau said it had exposed large-scale embezzlement schemes and tax evasion worth 40bn hyrivnia ($1bn; £880m) by the former management of Ukraine's two biggest oil firms, Ukranafta and Ukrtatnafta.

There was no initial comment from Mr Kolomoisky, whose companies had a substantial stake in both companies. They were among several strategic businesses transferred to state ownership last November. Weeks earlier, Mr Kolomoisky's flat was searched in western Ukraine.

In a separate raid, the former interior minister, Arsen Avakov, told Ukrainian media that his home had been searched as part of an inquiry into Ukraine's purchase of Airbus helicopters six years ago.

Mr Avakov was quoted as saying that nothing had been found and all the contracts had been approved at the time.

The move followed a deadly helicopter crash outside a kindergarten in a suburb of the capital Kyiv that left 14 people dead, including the interior minister, his entourage and a child on the ground.

Referring to the latest anti-corruption swoop as "spring landings", Mr Arakhamia listed further investigations, including the dismissal of the entire leadership of the customs service. MP Oleksiy Honcharenko said the acting head and two deputies had been fired.

The main tax office in Kyiv was also raided.
Here is President Zelenskyy's address from earlier today. Video below, English transcript after the jump:
Good health to you, fellow Ukrainians!

Today is a fruitful day for our country – a fruitful day in confronting those who are trying to weaken Ukraine even now. We will not allow anyone to weaken our state.

I thank all law enforcement officials who have demonstrated the power of law and the power of the state today. I am grateful to the Government of Ukraine for its prompt personnel response. In particular, today the heads of customs service were dismissed. I have been informed that disciplinary proceedings have been initiated against some of those dismissed.

Unfortunately, in some spheres, the only way to guarantee legitimacy is to change leaders along with institutional changes implementation. Change as much as necessary to ensure that people do not abuse power.

Today, the Security Service of Ukraine, the State Bureau of Investigation, the Bureau of Economic Security and the Prosecutor's Office have conducted dozens of searches and other actions in different regions and against different individuals in the framework of open criminal proceedings. I do not want to make political assessments that can be used by these individuals in the interests of their defense. But I see from the reaction in society that people approve the actions of law enforcers. Hence, the movement towards justice is tangible. And justice will be ensured.

The purity of processes within the Ministry of Defense and the defense forces in general is especially important. Any internal supply, any procurement – everything must be absolutely as clean and honest as the external supply for our defense.

Those who interfere with this will not remain in the relevant structures.

And today I would like to thank the officers of the National Police of Ukraine, who quickly responded to the disgraceful facts that became known yesterday… Facts of abuse against girls. Criminal proceedings have been initiated. There are the first detentions of the perpetrators. Procedural actions are ongoing. There will be no place for violence in Ukraine.

Today was also a rather active day of diplomacy – the President of Austria visited our country together with several ministers of the Austrian government. There are significant intergovernmental agreements, and there is a clear understanding that Austria will not be neutral in the defense of life and Europe. There is a clear Austrian position condemning Russian aggression and willingness to further increase pressure against Russia for terror.

I thank Mr. President of Austria, representatives of Austrian municipalities for standing with Ukraine.

Of course, today I held several operational meetings with our military.

There is a certain increase in the occupiers' offensive actions at the front – in the east of our country. The situation is becoming even more severe.

I am grateful to all our warriors who are ready for this and who demonstrate the resilience Ukraine needs.

We have steadfastly gone through all this time, from February to February. The enemy is trying to gain at least something now to show on the anniversary of the invasion that Russia allegedly has some chances.

In such circumstances, we all need to be especially united, especially focused on the national interest, and, as a result, especially resilient. I am confident that we will stay like that.

In the evening, I signed traditional decrees awarding our warriors. 244 servicemen of the Armed Forces of Ukraine received state decorations.

I am grateful to everyone who fights for Ukraine!

I am grateful to everyone who helps us get the weapons we need!

I am grateful to everyone in the world who supports us!

Glory to Ukraine!
Here's former NAVDEVGRU Squadron Leader Chuck Pfarrer's most recent assessment of the situations in Bakhmut and Kremenna:
BAKHMUT / 2145 UTC 1 FEB/ RU Wagner PMC units conduct offensive operations at Krasna Hora in an attempt to capture the T-05-13 / M-03 HWY junction. S of the city, Wagner & VDV units continue efforts to reach the H-32 Hwy in the vicinity of Ivanivske. pic.twitter.com/fmZgqmr8Cp

— Chuck Pfarrer | Indications & Warnings | (@ChuckPfarrer) February 1, 2023
KREMINNA AXIS /1230 UTC 1 FEB/ The 0600 brief of the Gen'l Staff reports UKR forces are in contact at Terny, Chervonopopivka & Dibrova. UKR forces have apparently maintained some positions in Kreminna. RU offensive ops aim to secure the east bank of the Zherebets reservoir. pic.twitter.com/RuLhmwQUl9

— Chuck Pfarrer | Indications & Warnings | (@ChuckPfarrer) February 1, 2023
Kramatorsk:
Yet another act of Russian liberation.
A missile just levels a residential block in Kramatorsk in Donbas.
Local Telegram channels say survivors are screaming under the ruins. pic.twitter.com/cBKSMOaMgx

— Illia Ponomarenko 🇺🇦 (@IAPonomarenko) February 1, 2023
Russian missile hit an apartment building in the city center of Kramatorsk. At least two people killed and seven wounded. Dnipro, Kharkiv, Kupiansk, Kherson, Kramatorsk – Russia increases the number of attacks on civilian targets. pic.twitter.com/Uwx4Pu9TLv

— Maria Avdeeva (@maria_avdv) February 1, 2023
Vuldehar:
#AFP We were just a few km from #Vugledar where weary Ukrainian soldiers are fighting tooth and nail to protect the town, now in the crosshairs of the invading Russian force. "The more time passes, the worse the situation gets," said Oleksandr operating his mortar #ukraine pic.twitter.com/BVGzjJExUG

— Arman Soldin (@ArmanSoldin) February 1, 2023
Vuhledar🇺🇦, 01.02 -10:00 AM update: The enemy tried another armored assault, sustained casualties and retreated. The enemy lost approximately one armored/tank platoon.

— Tatarigami_UA (@Tatarigami_UA) February 1, 2023
Quick update: despite initial information about enemy's intention to start an offensive operation today, as well as continuous artillery fire and concentrated VDV forces it didn't develop into a large offensive as I said originally, instead there were only some local attempts. https://t.co/XgIEvdCutP

— Tatarigami_UA (@Tatarigami_UA) February 1, 2023
The enemy still might start an assault at any time – just because they didn't start in the morning, doesn't mean they won't start later. They concentrated significant assault forces in Kreminna area, hence it's better to observe, things develop/change quickly

— Tatarigami_UA (@Tatarigami_UA) February 1, 2023
Bakhmut and remember, this is 14 hours old:
Update from Bakhmut, 1 February – the enemy is slaughtering their meat battalion in frontal attacks, but the city of Bakhmut is holding firmly. Don't panic and carefully analyse the headlines – the situation on the ground is very different from what's on the news. Kiyanyn. pic.twitter.com/VghtmB3Opp

— Dmitri (@wartranslated) February 1, 2023
"Moscow could be preparing to open a new front, pushing across the Russian border to recapture territory in Sumy or Kharkiv in northeastern Ukraine after being driven out months ago, according to Ukrainian officials and military analysts" https://t.co/ONPhoZ4j67

— Shashank Joshi (@shashj) February 1, 2023
Interesting numbers. In November Russia had fewer than 100,000 troops in the field, so mobilisation has been numerically impressive. This figure also exceeds the number of *combat-capable* (not total) troops Ukraine had that month. But … equipment, training, leadership matter. https://t.co/6m5FAzTpqe

— Shashank Joshi (@shashj) February 1, 2023
Here's the reporting from The NY Times:
Yet since the Kremlin named Gen. Valery V. Gerasimov to take over its struggling war effort last month, Russia has steadily added forces in Donbas, Ukrainian military officials say. Ukrainian intelligence estimates that Russia now has more than 320,000 soldiers in the country — roughly twice the size of Moscow's initial invasion force. Western officials and military analysts have said that Moscow also has 150,000 to 250,000 soldiers in reserve, either training or being positioned inside Russia to join the fight at any time.

"We see that they are preparing for more war, that they are mobilizing more soldiers, more than 200,000, and potentially even more than that," NATO's secretary general, Jens Stoltenberg, told reporters during a visit to South Korea on Monday. "They are actively acquiring new weapons, more ammunition, ramping up their own production, but also acquiring more weapons from other authoritarian states like Iran and North Korea."

A surge in Russian bombardment has accompanied the buildup of forces. Konrad Muzyka, a military analyst for Rochan Consulting, which tracks Russian deployments, said that reported Russian artillery barrages had risen from an average of about 60 per day four weeks ago to more than 90 per day last week, with 111 Ukrainian locations targeted on one day alone.

He also said that "the Russians are withdrawing a lot of equipment from storage areas." Still, he concurred with other analysts who say that Russia will struggle to outfit large numbers of new soldiers with tanks, armored vehicles and other effective equipment.

How the Kremlin will ultimately deploy its tens of thousands of new fighters is also a matter of speculation.

Moscow could be preparing to open a new front, pushing across the Russian border to recapture territory in Sumy or Kharkiv in northeastern Ukraine after being driven out months ago, according to Ukrainian officials and military analysts. It might be escalating fighting along the eastern front to divert Ukrainian resources and hurt Kyiv's ability to launch its own offensive. It could be planning a drive from occupied territory in eastern Ukraine to push deeper into the Luhansk and Donetsk regions, which make up Donbas.

The only matter of consensus is that Russia is not satisfied with the territory it has taken and is maintaining its ultimate goal of subjugating Ukraine. The intensified assault has continued Russia's pattern for nearly a year: bleeding the Ukrainian military through relentless attacks.

Oleksii Danilov, the head of Ukraine National Security and Defense Council, told Sky News on Tuesday that he did not rule out "any scenario in the next two or three weeks."

"The main fights are yet to come," he said.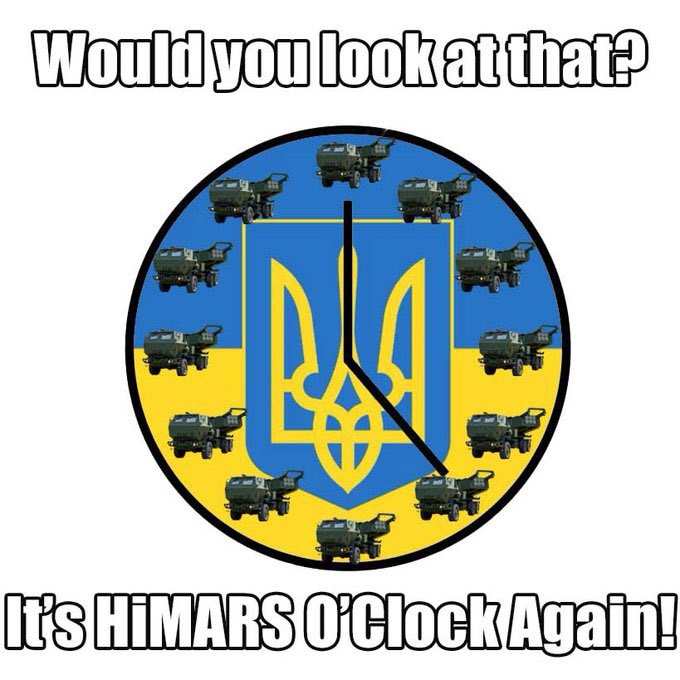 The U.S. is expected to announce the supply of GLSDB HIMARS munitions with a 94-mile range already on Friday. The manufacturer says it already has some in stock. No area of mainland Ukraine will be outside HIMARS range — a huge threat to Russian logistics. https://t.co/al0jS4k8i2

— Yaroslav Trofimov (@yarotrof) February 1, 2023
Istanbul:
#Turkey's President #Erdogan threatened to make the US pay a price for what he claimed unfulfilled promises on fighter jets, vowed to make an alliance with #Russia, #Iran, and #Syria to bring peace in the region. pic.twitter.com/FPtb8hLN7O

— Abdullah Bozkurt (@abdbozkurt) February 1, 2023
Austria and Hungary have both received their orders from the home office in Moscow:
Austria and Hungary agree on not sending weapons to Ukraine, Austrian Defence Minister Klaudia Tanner and her Hungarian counterpart Kristóf Szalay-Bobrovniczky said at a joint press conference.

According to Tanner, the greatest danger is that the war could spread to Europe. pic.twitter.com/p8F9YKKAPZ

— Visegrád 24 (@visegrad24) January 31, 2023
Compare and contrast these three chuckleheads with the new Czech President Petr Pavel:
"Our cities are not being destroyed by Russian artillery and missiles. But our future could be destroyed if we don't support Ukraine to a successful end to this conflict."

Said #CzechRepublic President-elect Petr Pavel to BBC.https://t.co/WLBZSeI81J

— Filip Horký (@FilipHorky) February 1, 2023
The BBC has the details;
Czech President-elect Petr Pavel has told the BBC that Ukraine should be allowed to join Nato "as soon as the war is over".

Mr Pavel, a retired Nato general, said Ukraine would be "morally and practically ready" to join the Western alliance once the conflict had ended.

In his first broadcast interview with the international media since his election, Gen Pavel gave a robust defence of Western military support to Kyiv, saying there should be "almost no limits" to what countries should send.

Speaking from the renaissance Hrzansky Palace, a few hundred metres from Prague Castle, he said for him sending Western fighter planes such as F-16s was "not taboo", but he was unsure they could be delivered in a timeframe that could prove useful to Kyiv.

"I am proud of my country being one of the first to provide Ukraine with significant military help," he told the BBC.

The Czech Republic was the first Western country to send tanks and infantry fighting vehicles – Soviet-designed T72s and BMP1s – to Kyiv, part of a series of deliveries of heavy weapons that reportedly began as early as March 2022.

"Probably very few people could imagine that Western countries would be willing to provide Ukraine with modern main battle tanks or long-range artillery or anti-aircraft systems," he went on.

Now, he said, it was reality.

"But at the same time we see it's still not enough" to counter Russia's significant resources of men and materiel, he added.

Ukraine has asked for 300 such tanks and says the West has so far promised to send at least 120. But Gen Pavel said he hoped that would speed up – especially if Russia launches its anticipated spring offensive.

The president-elect brushed aside the view – long held in some European capitals, especially Berlin – that such deliveries could be seen as "escalation".

Russia has warned that increased supplies of Western weapons will lead to Nato countries increasingly becoming directly involved in the conflict.

"We have no alternative," he said. "If we leave Ukraine without assistance, they would most probably lose this war. And if they lose – we all lose."

President-elect Pavel also said that he and other European leaders had a duty to explain to their sceptical – and in many cases frightened populations – of the sense in helping Ukraine.

"Our cities are not being destroyed by Russian artillery and missiles. But our future could be destroyed if we don't support Ukraine to a successful end to this conflict."

And he also dismissed claims – among them from the man who stood against him this weekend, former Prime Minister Andrej Babis – that he was closing the door to diplomacy.

"Once there is even the slightest chance of peace talks, let's support it. But there are no signs of it from the Russian side," said Mr Pavel, who was often portrayed as a warmonger during the campaign.

"What needs to be said is this: the end of war is entirely in Russian hands. It would take only one decision from President Putin to withdraw his forces from Ukraine and the war is over."

And once it was over, he told the BBC, he could see a clear place for Ukraine in Nato.

"The Ukrainian military will be probably the most experienced military in Europe. Ukraine deserves to be part of a community of democratic countries."

Including Nato? I asked.

"I believe they really deserve it."
More at the link!
That's enough for tonight.
Your daily Patron!
A new video from Patron's official TikTok:
The caption machine translates as:
Rate my photogenicity from 1 to 10 🤭📸 #песпатрон
Open thread!