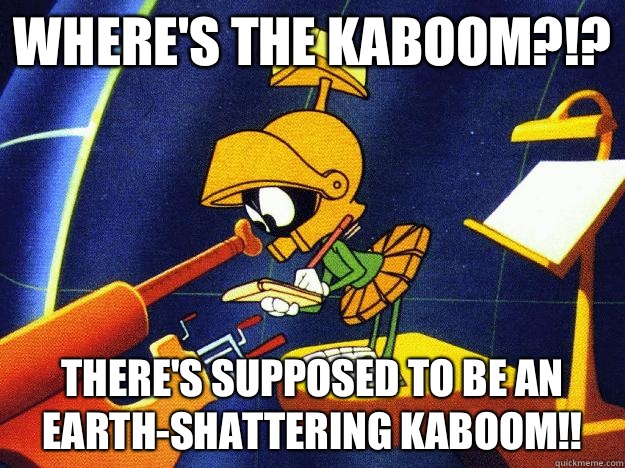 There was an UAV strike earlier today in Moscow:
That's one hell of an unexplained incident. Right in the trendy area of Moscow. https://t.co/QMsfNSzwf1

— Dmitri (@wartranslated) July 30, 2023
After the drone attack on Moscow City, sensitive documents of Russian Ministry of Digital Transformation, were blown onto the street from the high-rise.

This is the fourth attack on Moscow since May. If we don't count Prigo march. pic.twitter.com/nCgf51NEYL

— Maria Avdeeva (@maria_avdv) July 30, 2023
The Financial Times has details:
Two skyscrapers in Moscow's premier business district have been damaged by drone strikes that sparked a fireball and left charred holes in the side of the buildings, in the latest attack on the Russian capital.

Videos taken on Sunday by eyewitnesses showed a drone flying between the high rises of the Moscow City business area before crashing, causing an explosion at the base of one of the towers. Another video taken from inside one of the buildings showed a destroyed office space scattered with debris.

The district, which is grouped on the embankment of the Moscow river on the western edge of the city, is home to leading Russian companies, such as VTB Bank and Norilsk Nickel.

Sunday's attack marks at least the fifth time that unmanned aerial vehicles have reached Moscow since May, when two of the aircraft were shot down over the Kremlin. Others have hit buildings in suburban areas, and six days ago drones also crashed into more centrally located buildings, including an office block.

"Tonight there was an attack by Ukrainian drones. The facades on two city office towers were slightly damaged," Moscow mayor Sergei Sobyanin said, adding there had been no casualties.

There was no immediate claim of responsibility from Kyiv. Ukraine, which was invaded by Russian forces last year, has tended not to take direct credit for attacks by UAVs and other strikes on Russian territory that have also targeted fuel depots and air bases.

Kyiv's military intelligence service declined to comment on the Moscow City strikes, which bring the war closer to home for Russians and forces their army to keep some air defence resources away from the front lines in order to protect the capital and vulnerable installations.

Lieutenant-general Valeriy Kondratiuk, a former head of Ukraine's GUR military and foreign intelligence services, claimed Sunday's attack had been launched from within Russia by what he called "tech partisans" using "asymmetric hybrid warfare techniques".

"These patriots are testing their drones not on military training grounds, but in real-time war scenarios on the territory of the enemy," he said, adding that the newly developed range of drones can cost $20,000 each.He also claimed that the Moscow City buildings that were hit were "actually offices of Russia's GRU military intelligence services".
More at the link!
Here is President Zelenskyy's address from earlier today. Video below, English transcript after the jump.
Gradually, the war is returning to the territory of Russia, and this is an inevitable, natural and fair process – address by the President of Ukraine

30 July 2023 – 16:57

I wish you health, fellow Ukrainians!

Today we are working in Ivano-Frankivsk, in Prykarpattia. I had the honor to visit our warriors who are undergoing treatment after being wounded. I thanked them for defending the state and for their strength.

And thank you for the chevrons, guys!

I thanked our doctors and nurses – we are proud of our medics, all those who save lives.

We held a meeting of the Congress of Local and Regional Authorities of Ukraine in Ivano-Frankivsk. Our communities, government officials, representatives of defense and security forces. Partners of Ukraine cooperating with the Congress. We had a very informative conversation.

The first is the energy sector, preparation for the winter.

Russian aggression has gone bankrupt on the battlefield. Today is the 522nd day of the so-called "special military operation," which the Russian leadership expected to last for a week or two. Ukraine is getting stronger. Gradually, the war is returning to the territory of Russia – to its symbolic centers and military bases, and this is an inevitable, natural and absolutely fair process.

But we must be aware that, just as last year, Russian terrorists can still attack our energy sector and critical facilities this winter. Today we discussed with the communities the current state of preparation for all possible scenarios.

We also discussed the issue of urgent reconstruction, including the energy sector, and various systems of ensuring life in the communities. Odesa, our southern regions, Kharkiv, the western regions of our country, and the northern border regions. It is very important that local authorities across the country are as active as possible right now – in the summer and in September – in everything that needs to be done before the cold months of the year.

We discussed budgetary issues. Government officials will help with targeted subventions from the state budget, the amount of which is insufficient. Many other issues can be resolved by communities at their own expense and by working with extra-budgetary resources.

People see who is paving the streets instead of helping soldiers, who is spending money on bot farms instead of drones for the front, who is investing in affiliated companies instead of reconstruction of hospitals and rehabilitation of the military. The number one priority is defense, protection of the state and people. I am sure everyone on the ground has heard this. Shelters and fortifications, assistance to brigades, assistance to the families of heroes, protection of IDPs – local authorities have the resources to do all this.

By the way, the involvement of churches here in Ivano-Frankivsk region in addressing social issues is very important. Assistance to IDPs, families of soldiers, and the medical sector. This makes the Ukrainian social fabric more solid.

I am grateful to the local authorities in Prykarpattia and other regions for supporting the work of enterprises, including the relocated ones. Every job, every Ukrainian product, and especially a defense product, is a step closer to our victory.

And a few other things.

We presented to the communities our work on the Peace Formula, security guarantees for Ukraine until it joins NATO, negotiations with the Alliance and the European Union. People need to understand the details of our international policy, and there is a part of it where they can help.

In particular, so that Ukrainian MPs have a tangible incentive to work for the decisions Ukraine needs. All the laws necessary to start negotiations with the European Union must be passed. And if someone is not ready to work positively in the Verkhovna Rada of Ukraine, he or she must understand what a negative impact this will have on them in their communities. And they should feel the appropriate attitude towards themselves: either they are for Ukraine, or they will have a hard time in Ukraine.

And, of course, the frontline. Thank you all for this day at the front – a good day, a powerful day. Bakhmut direction, other very hot and painful areas in Donbas: Avdiivka, Maryinka, and, of course, the southern directions…

The 5th assault brigade, the 80th separate airborne assault brigade, the 92nd separate and 110th separate mechanized brigades are very, very strong… The marines of the 35th and 36th brigades, the paratroopers of the famous "Seventy-ninth", the 47th separate mechanized brigade, the artillerymen of the 55th separate brigade. Well done, warriors!

And today I would like to especially commend the Artan special unit and the 9th department of the Main Intelligence Directorate – thank you!

Glory to all who are fighting for Ukraine!

Thank you, Ivano-Frankivsk, for this day!

Glory to Ukraine!
.@ZelenskyyUa
Ivano-Frankivsk. Our Heroes.
We all strive for victory, so we must do everything we can to achieve our fair goals in defending the state. Defense is the first priority. Ukrainian warriors should feel our gratitude and support every day. pic.twitter.com/UM9xoBna4U

— Defense of Ukraine (@DefenceU) July 30, 2023
Moscow was not the only Russian location to have a drone problem today. Daraganovka was hit and it may have been a Russian drone that malfunctioned.
Residents of the settlement of Daraganovka, near Taganrog, Russia, reported about a drone crash/explosion. Judging by the shape of debris it might be Russian Orion drone. pic.twitter.com/ywJCT9Ic2j

— Special Kherson Cat 🐈🇺🇦 (@bayraktar_1love) July 30, 2023
Zaporizhzhia:
Yesterday, russia attacked Ukrainian cities with ballistic missiles. One person was killed, ten were injured in Sumy. Two people died and two were injured in Zaporizhzhia. pic.twitter.com/D9ZPCOtDte

— Defense of Ukraine (@DefenceU) July 30, 2023
Bakhmut:
BAKHMUT AXIS /1940 UTC 30 JUL/ UKR remains in contact across the rail right-of-way at Klischiivka. The line of contact is assessed to conform to the rail line S to Andriivka, where UKR forces captured troops from Russia's 83rd Guards Airborne Assault Brigade. pic.twitter.com/Cvyzz3JlbY

— Chuck Pfarrer | Indications & Warnings | (@ChuckPfarrer) July 30, 2023
Velyka Novosilka:
VELYKA NOVOSILKA /1530 UTC 30 JUL/ UKR forces press contact south along T-05-18 HWY axis at Staromaiorske. Bridges at Urozhaine & Zavitne-Bazhanya are critical objectives for UKR. pic.twitter.com/XQQ8N6vLOb

— Chuck Pfarrer | Indications & Warnings | (@ChuckPfarrer) July 30, 2023
Kyiv:
The Azovstal Battle museum exhibition in Kyiv now pic.twitter.com/EmRNd5xBtf

— Illia Ponomarenko 🇺🇦 (@IAPonomarenko) July 30, 2023
Workers have begun removing the Soviet hammer and sickle from Kyiv's iconic Motherland statue. The Ukrainian trident will replace it.

The symbolism, of course, is lost on no one.
Video: @yurasov_vitaliy pic.twitter.com/kPw7l2j7Rl

— Jane Lytvynenko (@JaneLytv) July 30, 2023
This monument meets me every time I travel from Kharkiv to Kyiv. Now, instead of the Soviet emblem, it will finally have trident of the free Ukraine. pic.twitter.com/1gNIyABWCz

— Maria Avdeeva (@maria_avdv) July 30, 2023
Olha Kharlan continues to make her point:
Olga Kharlan led Ukraine to the semifinals of the World Fencing Championship. In a dramatic fight with 🇺🇸 Elizabeth Tartakovsky Olga snatched the victory with the last blow. pic.twitter.com/ei92CToMpa

— Maria Avdeeva (@maria_avdv) July 30, 2023
I regret nothing!
Last night in comments, YY_Sima Qian asked:
As much as I enjoyed Halevi's essay, I am frustrated by the liberal's tendency to correctly identify the problems but being blind to (or afraid of) taking the analysis to the logical conclusion toward underlying causes & their solutions:

How could an Israel that explicitly identifies itself as a Jewish state ever not alienate its Arab minority? A US that defines itself explicitly as a White Christian nation will disaffect every minority w/in its borders. That applies to other countries, too. Whereas countries such as Britain, France & Germany have tried to expand the notion of what makes one "British", "French" & "German" to accommodate their minority & immigrant populations, & Halevi suggests invoking the "Isreali" identity that include its Arab population, I think the contradiction w/ Israel as a Jewish state is irreconcilable. An Arab Muslim (or Christian) cannot ever be a Jew, unless he or she converts.
This part right here:
How could an Israel that explicitly identifies itself as a Jewish state ever not alienate its Arab minority?
That is THE question!
This has always been the central tension of Israel and its reason for being. Is it a Jewish state or a state for Jews. The former means that something specific to the religion, a primary religion that has such significant ethno components that it often functions as an ethno-nationality rather than a religion, is somehow foundational to the state. That no matter how much or how well the small "l" small "d" liberal democratic elements may be functioning they are still embedded within a state that is inherently Jewish and therefore inherently theocratic. But because of the somewhat unique way that Judaism developed over the past 2,000 years where the cultural components of the religion are so strong – a development that occurred because in many if not most places it was necessary for just communal survival – that the state is also somehow ethno-nationalistic for those who adhere to the religion of Judaism. Moreover, it provided the truth to the lie of every anti-Semite that Jews were a people, a nation, an ethnos apart. For the anti-Semite, they were and are always alien from the societies they reside in and are never able to abandon their Jewishness regardless of how observant they might be, whether they have assimilated, or even if they have converted to a different religion.
If we were using the German terminology we'd be referring to the Jewish state that YY_Sima Qian is asking about as a herrenvolk state and society. In this case a Jewish herrenvolk.
Hoever, I have long argued in my professional work, including when I was assigned as the Cultural Advisor/Senior Civilian Advisor to the Commander of US Army Europe in 2014 to assist him and his staff with the DOD's and the Army's part of the Israeli-Palestinian peace process, as well as to my co-religionists in a personal manner that there is another and better way to envision Israel. As a state for Jews. This disentangles Judaism and Jewishness from the state. It pulls that out of the foundation and flips the script back to something much closer to what Herzl envisioned: a state that was for the Jews; where they could go and be free from anti-Semitism in their daily lives; and where any disputes, even if rooted in anti-Semitism, would then simply be the normal matters of international relations and dealt with as such. Israel as a state for Jews does not mean that it cannot also have Christian, Muslim, Bahai, Druze, Hindu, Buddhist, Sikh, Jain, and/or atheist citizens (this is not meant as an exhaustive list). Moreover, a state for Jews because no one else really wanted them, which was the problem set that preoccupied Herzl, would be one that would be far better oriented to the needs of others who are unwanted. Refugees from religious or ethnic persecution, those fleeing war, those in need of aid and succor. Frankly, given the mandate for Jews to be an example to the world (light unto the world) and the imperative within Judaism of Tikkun Olam – to repair the world – Israel as a state for Jews that embraced the stranger for the Jews were themselves "strangers in Egypt" and treated as such in hundreds of other states and societies would actually be much more likely to be a real Jewish state than Israel as a Jewish state is or is likely to be.
Unfortunately, I don't get a say. In fact because my understanding of actually observing and living Judaism as a religion is to do Tikkun Olam rather than trying to keep all of  the 110 commandments or so that can be kept in 2023, the ultra-devout in Israel don't consider me much of anything but an apostate.
That's enough for tonight.
Your daily Patron!
To love summer ☀️
My smile is « sponsored » by Armed Forces of Ukraine @DefenceU pic.twitter.com/OvuCHeHw6g

— Patron (@PatronDsns) July 30, 2023
And a new video from Patron's official TikTok!
Birthday duckies!
Here is the machine caption of the translation:
But still, it is! 😂
Open thread!