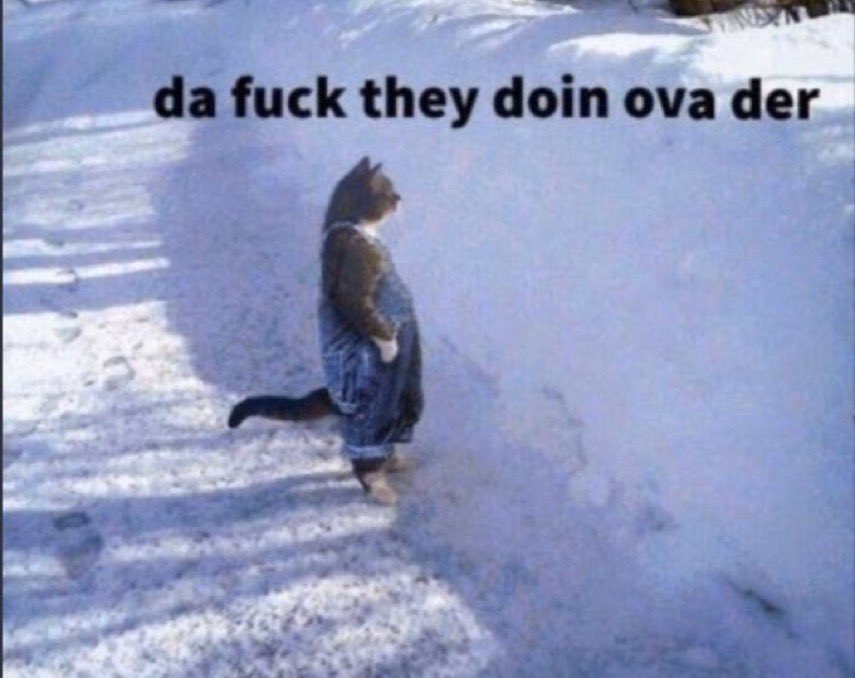 Apparently someone has decided to do some urban renewal at the Wagner cemetery:
United like never before. pic.twitter.com/ELcEWHnzie

— Dmitri (@wartranslated) August 25, 2023
We've all seen this movie, we've all read the book. we all know that whatever they build on top of those graves isn't going to be anyplace anyone wants to spend any time in. Maybe they don't have Stephen King novels in Russia?
Here is President Zelenskyy's address from earlier today. Video below, English transcript after the jump:
The task is to speed up the moment when F-16s will help us keep Russian terrorists away – address by the President of Ukraine

25 August 2023 – 20:38

Good health to you, fellow Ukrainians!

A brief report on this day.

All the agreements we brought home from our partners are being implemented already. First of all, F-16 jets. The tasks are obvious. For the international team, it is to maximize the expansion of training missions. For the military, it is to accelerate the preparation of the infrastructure as much as possible, to send pilots and engineers to ensure Ukraine's full readiness. And all together, it is about bringing closer the moment when F-16s will help us keep Russian terrorists away.

Today I held a meeting on the results of the visits. It was a long meeting. The issue of coordination was specifically about the jets. Preparation of new defense packages – with exactly the content that our warriors need and that they told me about when I visited the front.

We are also preparing our new international events for the autumn, new steps in relations with partners that should strengthen Ukraine. The autumn will be eventful in terms of our diplomacy.

By the way, late yesterday evening I had a conversation with U.S. President Biden. It was a good conversation. I thanked him for his Independence Day greetings. We discussed how to further strengthen freedom. And we have a new important agreement: America will join the training of F-16 pilots and engineers. There will be more news in this and other areas. Thank you!

Today I met with the Turkish Foreign Minister in Kyiv. It was an important meeting. We discussed the security component, our joint diplomatic work, and the fundamental humanitarian things we are doing together. In particular, this is the release of our people from Russian captivity. We talked about the Peace Formula and the preparation of the Global Peace Summit. We also talked about the situation that has arisen due to Russia's dastardly attacks on grain exports in the Black Sea region. Obviously, these are attacks on global security. They are calculated. They are aimed at provoking crises in different regions of the world. And together with Türkiye, we can restore security step by step, as we have repeatedly proved. I believe we will do even more together.

We are already preparing for next week. There will be some special internal political meetings. They are already scheduled. Regarding legislative decisions… Something that will definitely protect our state from all those who are trying to weaken it, who, unfortunately, do not think about Ukraine, even though they hold positions in the state system. The strength of Ukraine has no alternatives.

And, of course, our warriors.

The paratroopers of the "Eightieth", who are fighting hard in the Bakhmut sector. The 68th separate hunting brigade, which is destroying the occupiers in the Lyman sector. The 12th operational brigade of the National Guard, which is delivering the results Ukraine needs in the Kreminna sector – thank you! The 46th separate airmobile brigade of the Air Assault Forces – thank you for your strength in the Orikhiv sector. The 59th separate motorized infantry brigade in the Donetsk sector – they are very, very effective. Thank you! And our rocket crewmen: the 27th Otaman Kalnyshevsky rocket artillery brigade and the 107th Kremenchuk rocket artillery brigade – thank you, warriors, for your exceptional accuracy in the Zaporizhzhia sector!

Glory to all who are fighting and working for Ukraine!

Glory to Ukraine!
Last night, russians attacked Ukraine with two Kalibr cruise missiles, two Kh-59 cruise missiles, and a Shahed UAV.
All targets have been destroyed by Ukrainian air defense.@KpsZSU

— Defense of Ukraine (@DefenceU) August 25, 2023
For the second August in a row, a large parade of russian armored vehicles is taking place on the Khreshchatyk, the main street of the Ukrainian capital.

Putin still dreams of somehow reviewing it, as the disappearance of independent Ukraine from the world map would have marked… pic.twitter.com/afQB7NvYih

— Defense of Ukraine (@DefenceU) August 25, 2023
For the second August in a row, a large parade of russian armored vehicles is taking place on the Khreshchatyk, the main street of the Ukrainian capital.

Putin still dreams of somehow reviewing it, as the disappearance of independent Ukraine from the world map would have marked the revival of empire for him.

However, these scorched and rusty remnants of once-mighty combat machines demonstrate the opposite. The war is ongoing, but the era of russian/soviet/putin empires has definitively passed.

📷 Heidi Levine
Spoke to parents of 3-year-old Ksenia and her 10-year-old sister, Valeria, about display of dismantled Russian weaponry. Girls witnessed ballistic missiles before, flying over their home in Kyiv. pic.twitter.com/6fStiFopDj

— Maria Avdeeva (@maria_avdv) August 25, 2023
Two brothers, Storm Shadow and SCALP-EG, are inviting the third, TAURUS, to join them.
We have a lot of work to do this autumn.#freethetaurus #TaurusForUkraine https://t.co/vmlWtYeEE8

— Defense of Ukraine (@DefenceU) August 25, 2023
Dear Hanno, @HPevkur ! You're amazing!

Ukraine takes great pride in having such a loyal and reliable friend like Estonia – a country with a big heart.

Thank you personally and the entire nation for your support and belief in Ukraine!

Victory will come! pic.twitter.com/rNUWMQ5KAe

— Oleksii Reznikov (@oleksiireznikov) August 25, 2023
Tokmak-Robotyne:
I'll share a few details about Tokmak-Robotyne axis, without elaborating details:

– Situation for russians worsened lately;
– They're frantically trying to prevent breakthrough;
– Claims about depleted russian reserves, reinforcements and forces for rotation are incorrect.

— Tatarigami_UA (@Tatarigami_UA) August 25, 2023
Earlier, HIMARS was our only "long range" weaponry which was used for targets like HQ's, ammo and fuel depots, signal nodes.

Thanks to our allies, we can now target them with different weaponry even after russians moved them further.

We can target artillery with HIMARS now

— Tatarigami_UA (@Tatarigami_UA) August 25, 2023
In general – absolutely. However, the reinforcements and reserves I'm mentioning should not be underestimated, as I consider them to be among the most capable.

— Tatarigami_UA (@Tatarigami_UA) August 25, 2023
Not to doom here, I am not saying that it will necessary end up the way we want.

a) situation for russians turned quite sour
b) they have resource which they are extremely likely to deploy, turning the situation

But I have faith in heroism and bravery of our soldiers.

— Tatarigami_UA (@Tatarigami_UA) August 25, 2023
The Wall Street Journal has published a deep dive into Ukrainian senior military leaders' disagreements with their American counterparts over how to conduct the current offensive/counter-offensive. Since it is paywalled, here are excerpts from the Internet Archive:
U.S. and Ukrainian officials have been engaged in an intense behind-the-scenes debate for weeks over the strategy and tactics for reviving Kyiv's slow-moving counteroffensive.

American military officials have been urging the Ukrainians to return to the combined arms training they received at allied bases in Europe by concentrating their forces to try to bust through Russia defenses and push to the Sea of Azov.

Kyiv has made some adjustments in recent weeks, but the two sides are still at odds about how to turn the tables on the Russians in the limited time they have before winter sets in.

"You don't understand the nature of this conflict," Gen. Valery Zaluzhny, the commander of the Ukrainian armed forces, the Ukrainian commander, responded in one interaction with the Americans, a U.S. official recounted. "This is not counterinsurgency. This is Kursk," the commander added, referring to the major World War II battle between Germany and the Soviet Union.

A spokesman for the Ukrainian commander didn't immediately respond to a request for comment.

The American advice is based on the calculation that the surge of equipment the U.S. has funneled to Ukraine—more than $43 billion in weaponry has been committed over the years—is enough for this offensive and is unlikely to be repeated at anywhere near the same level in 2024.

"We built up this mountain of steel for the counteroffensive. We can't do that again," one former U.S. official said. "It doesn't exist."

It isn't too late for Ukraine to make gains, according to U.S. officials.

Ukrainian commanders also say that time hasn't yet run out on their counteroffensive, and Zaluzhny has told U.S. officials his forces are on the cusp of a breakthrough.

Yet deep divisions over the strategy linger. The U.S. for the past several weeks has urged the Ukrainians to mass their forces and concentrate in an area north of Tokmak in the south to push through the first line of Russian defenses, generally acknowledged as the toughest line to break.

While there are differing views within the U.S. government, one official said that Washington has conveyed "serious frustration" with Ukraine's strategy, particularly President Volodymyr Zelensky's focus on Bakhmut, which some Ukrainian officers see as useful to build morale and create a buffer zone in the east.

After U.S. officials cautioned against dissipating their efforts, the Ukrainians adjusted their strategy and went on the defensive in the eastern part of Zaporizhzhia. That change has enabled the Ukrainians to conserve their forces for the main attack elsewhere and limit their expenditure of artillery.

But U.S. officials say the Ukrainians are still spread too thin for a concentrated push south with numerous brigades deployed in the east and are still not combining the use of artillery, mechanized units and mine-clearing efforts.

Holding casualties to a minimum is needed to preserve their longer-term fighting potential, the Ukrainians say. But U.S. officials say the Ukrainians' small-unit attacks on narrow fronts slow the offensive and give the Russians more opportunity to respond, including with mines that are dispensed through artillery strikes and units armed with rocket-propelled grenades.

The current state of play has sparked worries that Ukraine's fight against Russia might be entering a stalemate, a contention President Biden's national security adviser, Jake Sullivan, has denied.

"No, we do not assess that the conflict is a stalemate," Sullivan told reporters Tuesday. The battlefield, he said, is changing every day.

At the heart of the debate between Washington and Kyiv is the U.S.-provided combined arms training the Ukrainians have received in recent months that was intended to prepare them for their offensive in the south.

The U.S. and its partners have trained more than 70,000 Ukrainian soldiers at more than 40 training areas. But the crux of the U.S. combined arms training in Germany was on 14 motorized-infantry, mechanized and national-guard battalions—some 8,000 troops—who were to push through Russia's lines or secure terrain.

The 12-week training program for those battalions included instruction on using their artillery, mechanized units and infantry together. It culminated in a weeklong battalion-level exercise with Ukrainian forces squared off against a mock adversary played by U.S. forces.

The training is intended to enable Ukrainian forces to break through their foe's defenses and maneuver in the Russians' rear area, but without the advantages the U.S. military has long enjoyed, especially air power.

Ukraine has only a small air force, and the delivery of American-made F-16s isn't expected until mid to late 2024. While U.S. officials say that simulations indicated that the Ukrainians could succeed anyway, some in the Pentagon acknowledge the challenge.

Christine Wormuth, the U.S. Army secretary, said recently that the U.S. military would find this sort of fighting challenging, particularly if they didn't have air superiority and the adversary had time to prepare its defenses. "Our soldiers have years to practice this, and the Ukrainians had several weeks to work on this," she said.

Some former officials say that the Pentagon's frustration with the pace of the Ukrainian attack is misplaced.

"When America fights with combined arms, it fights with battlefield air superiority," said Philip Breedlove, a retired U.S. Air Force general who served as the North Atlantic Treaty Organization's top military commander from 2013 to 2016.

"Ukraine doesn't have that. Nor have we given Ukraine long-range precise artillery," he added. "So when there is all this talk that they are failing with combined arms, we need to look in the mirror."
More at the link.
I think Gen (ret) Breedlove's assessment quoted in the article is correct. As is LTG (ret) Hodges below:
Pentagon talks MultiDomain Opns but their criticism is surprisingly one dimensional. UAF are actually doing MDO. The counteroffensive is more than the ground assault. UAF MDO have the initiative and are gradually making Crimea untenable for Russian Navy, Air Force, air defense. https://t.co/frm4oiIbQ4

— Ben Hodges (@general_ben) August 25, 2023
That's enough for tonight.
Your daily Patron!
A new video from Patron's official TikTok:
All the smells going right through his sniffer!
Open thread!