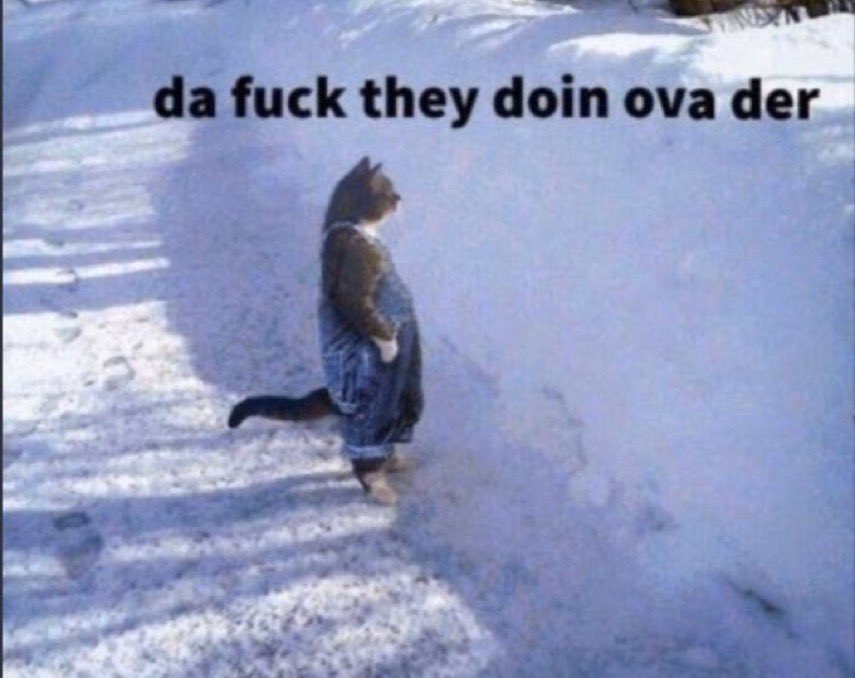 Putin addressed the Eastern Economic Forum at Vladivostok today. He had some thoughts. First up from al Jazeera:
Speaking at the Eastern Economic Forum gathering in Russia's Vladivostok on Tuesday, Putin said: "As for Trump, for us what is happening in today's conditions, in my opinion, is good because it shows the rottenness of the American political system, which cannot pretend to teach others democracy.

"Everything that is happening with Trump is the persecution of a political rival for political reasons. That's what it is. And this is being done in front of the public of the United States and the whole world."

"We hear Mr Trump say he will solve pressing problems in a few days, including the Ukrainian crisis. Well, this cannot but bring happiness. This is good," Putin said.

But he said the idea Trump had special ties with Russia was "complete nonsense".

However, Putin reiterated that Russia's relations with the US are unlikely to change regardless of who leads the country.

"What to expect from the future, no matter who the president is, it's hard for us to say, but it's unlikely that anything will change radically," Putin said.

He claimed the Biden administration has a strong bias against Russia and "it will be very difficult for them to somehow turn this whole ship" in the other direction.

Putin, who served in the Soviet security services, said the legal efforts against Trump "show who we are fighting … As they said in Soviet times, 'the bestial face of American imperialism'."
Reuters has more details:
Russian President Vladimir Putin on Tuesday hailed South African-born businessman Elon Musk as an "outstanding person" and businessman whose SpaceX company had become a major player in the space transportation industry.

Putin's public praise of Musk comes days after the U.S.-based entrepreneur said he refused a Ukrainian request last year to activate his Starlink satellite network in Crimea's port city of Sevastopol to aid an attack on Russia's fleet there, saying he feared complicity in a "major" act of war.

Putin, speaking at an economic forum in Russia's far east, did not refer to the Starlink incident. But when asked about the success of Musk's SpaceX company in launching rockets into space, he said:

"As far as private business and Elon Musk is concerned… he is undoubtedly an outstanding person. This must be recognised, and I think it is recognised all over the world."

"He (Musk) is an active and talented businessman and he is succeeding a lot, including with the support of the American state," added Putin.
And a short video with English subtitles courtesy of Dmitri:
The more the Kremlin Looney talks about the "failure of the counter-offensive", the more you know that it is creating major worries for the occupier army. Hard to judge where this man gets his numbers, but the reality is that the self-proclaimed "second army in the world", after… pic.twitter.com/L1rDgCuC6Q

— Dmitri (@wartranslated) September 12, 2023
The more the Kremlin Looney talks about the "failure of the counter-offensive", the more you know that it is creating major worries for the occupier army. Hard to judge where this man gets his numbers, but the reality is that the self-proclaimed "second army in the world", after surprise attacking a much smaller country 1,5 years ago, is now holding on to dear life throwing all resources at villages it keeps saying "are not important".
I didn't say they were good thoughts.
Here is President Zelenskyy's address from earlier today. Video below, English transcript after the jump.
A new historic step between Ukraine and the EU should take place this year, and all branches of government should work for this step – address by the President

12 September 2023 – 22:03

Good health to you, fellow Ukrainians!

A report for the day.

First, the law on electronic declaration. As soon as the law was received from the Verkhovna Rada this morning, I signed a veto.

I expect a new vote – one with a positive outcome regarding the immediate opening of the register of declarations. This decision should be made already in September.

The same is true for the draft law on PEPs – politically exposed persons.

And this is a matter not only of the political responsibility of the parliament, but also of our negotiations with the European Union on accession.

A new historic step between Ukraine and the EU should take place this year, and all branches of government in Ukraine should work to make it happen.

Before all other meetings, I held a Military Cabinet meeting today. A special circle of participants.

We only discussed the situation at the front and our expectations for the near future. Strengthening of our brigades, our own production of weapons and ammunition in Ukraine and supplies from our partners. Important intelligence reports. We can clearly see what the occupiers are really preparing for and what our warriors should be ready for.

Today, Denmark has made a significant decision – the largest defense package for the entire period of a full-scale war and already the twelfth. This new package is worth more than $800 million. In terms of content, it is exactly what we agreed on with Prime Minister Mette Frederiksen and her government team. A good reinforcement, thank you for it!

Today, I had a very productive conversation with students from Dutch universities. It was a broad format – several universities. The questions were quite political. There was really good attention to Ukraine, to our struggle for freedom. And there is a great hope that we will return peace to our entire land, to all our people, without exception. I am grateful to the Netherlands – to the society, to the political community, and to you, Mark, Mr. Prime Minister, personally, for such sincere support of Ukraine and for your faith in Ukraine and our people.

And, of course, our warriors.

Today, we have a lot to thank all the warriors of our 95th air assault brigade for. The 3rd assault brigade – well done, guys! "Fury"  joint assault brigade of the National Police – thank you! All three brigades distinguished themselves in the battles in the Bakhmut sector. Those were important successful actions.

The 46th separate airmobile brigade and the 47th separate mechanized brigade – thank you, warriors, for your advancement! The 72nd separate mechanized brigade and the 79th separate air assault brigade – thank you for the extremely strong defense of our positions!

Today I would like to particularly mention the MID's special units that are performing tasks in the area of Klishchiivka and other extremely hot spots. Thank you, guys!

Glory to Ukraine!
The cost:
Brothers in arms pic.twitter.com/ZnVe4NgwtP

— Defense of Ukraine (@DefenceU) September 12, 2023
Tragically, the dog rescued from the aftermath of a russian missile attack on a Sumy residential district on September 8 has died in a veterinary hospital. pic.twitter.com/VQHQSQpzne

— Defense of Ukraine (@DefenceU) September 12, 2023
The information war grinds on:
Russia launches highly aggressive information campaign: videos on YouTube, TikTok, IG & more urge Ukrainian military to surrender. It includes private messages on Signal and Telegram to journalists, activists and military. Professionally made, they spread Russian propaganda. pic.twitter.com/2TDTCj3Xen

— Maria Avdeeva (@maria_avdv) September 12, 2023
Ukraine is proceeding with their anti-corruption efforts.
'A petition launched by a soldier calling on Zelensky to allow open access to asset declarations of government officials attracted more than 80,000 signatures in 24 hours,' wrote @dkaleniuk. Today, Zelensky supported the petition by vetoing a law that'd keep declarations closed. https://t.co/zbwO4kJme0

— Christopher Miller (@ChristopherJM) September 12, 2023
Zelensky vetoed parliament legislation that would keep wartime restrictions on Ukraine's electronic asset declaration system for officials meant to prevent corruption. "Restrictions are unacceptable. Declarations must be open. At once. Not in a year." He wants amended law asap. pic.twitter.com/chlBQef4OA

— Christopher Miller (@ChristopherJM) September 12, 2023
Daria Kaleniuk in The Financial Times:
The writer is co-founder and executive director of the Anti-Corruption Action Center

Ukraine has been resisting unprovoked Russian aggression for more than 500 days. Today the world's attention is on the progress of its counteroffensive, launched in June. At the same time, there is growing global interest in the internal politics of Ukraine and in the workings of its democracy.

Sometimes this interest is politicised and potentially harmful to the war effort — discussion of corruption in Ukraine could become a bargaining chip when its allies are weighing their future support for the resistance to Russia. And all this comes at a time when we Ukrainians need unconditional military assistance from our American partners and other Nato countries.

Russian propaganda contends that Ukraine is a corrupt state not worth investing political and financial capital in. Yet at this decisive moment in its recent history, one of maximum jeopardy, the country is also managing to make progress in the fight against corruption at home.

Consider some recent developments. A petition launched by a soldier calling on President Volodymyr Zelenskyy to allow open access to the asset declarations of government officials attracted more than 80,000 signatures in 24 hours.

Meanwhile investigative journalists, operating under the constraints of martial law, have exposed graft in defence procurement. Defence minister Oleksiy Reznikov was replaced by the president after sharp criticism of his handling of these allegations.

In May, Vsevolod Kniaziev, chief justice of Ukraine's Supreme Court, was arrested on corruption charges by an independent law enforcement agency — at the same time as Russian troops were targeting civilians, schools and hospitals. Finally, a few days ago the same agency froze the assets of oligarch Ihor Kolomoisky as part of an embezzlement investigation.

A poll taken in June shows that nearly 34 per cent of Ukrainians consider government corruption to be a significant security threat in the coming months, against almost 24 per cent who mention the risk of Russia using nuclear weapons. Tolerance of corruption is falling now that it is rightly considered a danger to national security.

The Kremlin has long considered Ukraine's anti-corruption agencies to be an obstacle to taking over the country from inside — as Russia arguably did with Belarus by penetrating corrupt and authoritarian state security and defence institutions.

It is hardly surprising that President Vladimir Putin cited anti-corruption institutions and judicial reform in his speech on February 21 last year, just ahead of the invasion. Having failed to establish control over the country from the inside, Putin decided to destroy it by military means.

Recent corruption scandals in Ukraine should be seen as a sign that internal checks and balances are functioning well in a society that faces existential challenges. Such episodes should not be regarded as a reason for ceasing to assist Ukrainian resistance to Russian aggression.

On the contrary, by exposing and dealing with corruption in wartime, Ukraine shows its gratitude for the financial and military assistance it is receiving from the international community. Government officials who do not show such respect will lose their posts sooner or later under pressure from wider society.
More at the link!
This goes hand in hand with Ukrainian attempts to protect minority rights as part of the EU ascension process. Also, from The Financial Times:
Ukraine is prepared to make changes to its laws on minority rights to unlock EU agreement later this year on opening accession talks, its deputy prime minister has said.

Olga Stefanishyna, who is in charge of Ukraine's drive to join the EU, told the Financial Times Kyiv was prepared to make "additional amendments" to rules on secondary education in minority languages, including Hungarian, as long as a balance was struck with teaching in Ukrainian.

The issue has become the biggest potential obstacle to the start of formal EU membership negotiations with Kyiv. The bloc's leaders are due to decide in December whether to begin talks, but Hungary's prime minister Viktor Orbán has repeatedly threatened to veto the process over the minority rights issue, accusing Kyiv of "Hungarophobia".

Ukraine has dozens of minorities — Zakarpattia province in western Ukraine is home to an estimated 80,000 ethnic Hungarians — and protecting their rights is one of seven reform benchmarks demanded by the EU before it opens membership talks.

Ukrainian officials will this week begin bilateral talks with Hungary and Romania to try to iron out an agreement on the balance of Ukrainian and minority language education in secondary schools.

"We will amend the legislation on national minorities and we can put additional amendments [into law] if needed, but we need to have the [bilateral] negotiations first," Stefanishyna said.

However, the deputy prime minister said ethnic minority Ukrainians needed to be taught enough Ukrainian so they could pursue further education or job opportunities outside minority areas. She said the current rules that had introduced more mandatory Ukrainian language teaching were working well: "A balance has been found and it is working. So we really need to assess that."

Officials in Kyiv and Brussels fear Orban, an ally of Moscow, has no interest in finding a solution to the education issue and will use it as an excuse to block the start of accession talks in December.

The Venice Commission, an advisory body on constitutional law attached to the Council of Europe, has also said Ukraine should protect the language rights of Russian speakers. Stefanishyna has previously expressed confidence the EU would not hold up the start of talks over that issue.

The European Commission said Ukraine had fully met two of the seven benchmarks for starting talks: on media freedom and judicial reform. It will assess progress on the other five — minority rights, anti-corruption reforms, anti money laundering rules, anti-oligarch laws and constitutional court reform — later this autumn.
More at the link!
Someone in the EU is going to have to yank Orban's chain. I'm not going to hold my breath.
Luhanske:
A well-aimed shot!
The base housing "Lancet" and "Zala" operators in the Luhansk region's village of Luhanske has been destroyed.

🎥 @StratCom_AFU pic.twitter.com/QIZT8nO7nx

— Defense of Ukraine (@DefenceU) September 12, 2023
Robotyne:
Soldiers from the 47th Mechanized Brigade describe their experiences with Leopard 2A6 tanks.
This brigade pushed through the russian troops' first line of defense near Robotyne, Zaporizhzhia region.
🎥 @StratCom_AFU pic.twitter.com/KgZH7daeOa

— Defense of Ukraine (@DefenceU) September 12, 2023
ROBOTYNE AXIS /1330 UTC 12 SEPT/ Ukrainian forces break up ten Russian assaults south of Robotyne. Reports indicate Russian 1430 Regiment defeated north of Novoprokopivka. pic.twitter.com/uvqqJmOkRu

— Chuck Pfarrer | Indications & Warnings | (@ChuckPfarrer) September 12, 2023
Russian VDV are crying about Ukrainian aviation that is attacking their positions in the Robotyne-Verbove axis every day. Yes, that aviation that the Russians claimed to have destroyed in the first 24 hours of the invasion.https://t.co/xHPJnT40NN pic.twitter.com/ure5HIp017

— Dmitri (@wartranslated) September 12, 2023
Avdiivka:
AVDIIVKA AXIS /2100 UTC 12 SEPT/ UKR forces repelled 10 enemy attacks in the vicinity of Avdiyivka. The settlements of Novokalynove, Stepove, Avdiyivka, Sjeverne, Tonenke were targeted by RU artillery and mortars. pic.twitter.com/SM10D7c7bY

— Chuck Pfarrer | Indications & Warnings | (@ChuckPfarrer) September 12, 2023
Zaporizhzhia:
Destruction of the Russian Strela-10 air defence system.
Cluster munition was used. Video by the "Roniny" air reconnaissance unit. Zaporizhzhia front. https://t.co/T2lhdQ22Rp pic.twitter.com/sN4KcrawTz

— Special Kherson Cat 🐈🇺🇦 (@bayraktar_1love) September 12, 2023
Donetsk:
Yesterday, on 11 September, a pro-Russian "military reporter", Gennady Dubovoi, died after getting run over by a car in temporarily occupied Donetsk. With his death, he continues the traditions of pro-Russian combatants dying under mysterious circumstances. He belonged to the… pic.twitter.com/9LM3tiRhG4

— Dmitri (@wartranslated) September 12, 2023
Yesterday, on 11 September, a pro-Russian "military reporter", Gennady Dubovoi, died after getting run over by a car in temporarily occupied Donetsk. With his death, he continues the traditions of pro-Russian combatants dying under mysterious circumstances. He belonged to the cohort of terrorists alongside Motorola, Zakharchenko, Givi and others who joined the war back in 2014.

Quite notable is the message he posted on his Telegram just a few days before death where he openly said he was a combatant, and cast a shadow on other "military reporters", including Slakdov, Kots and Pegov. He said that the Russian audience only wants glossy reports about imminent victories, so in this sense, just saying that you're a fighter is more honest.
Two Russian tanks T-80BV and T-80BVM, destroyed and damaged by the Birds of Magyar unit. Donetsk region.https://t.co/KULSMqUe3P pic.twitter.com/GSWowlucFr

— Special Kherson Cat 🐈🇺🇦 (@bayraktar_1love) September 12, 2023
The Velyka Novosilka-Vuhledar Axis:
VELYKA NOVOSILKA – VUHLEDAR /1730 UTC 12 SEPT/ UKR forces remain in contact on northern limits ofZavitne Bazhanya. Fighting continues on the Mokri Yaly Valley / T–05-18 HWY axis. pic.twitter.com/nOxjkAHBEt

— Chuck Pfarrer | Indications & Warnings | (@ChuckPfarrer) September 12, 2023
The Black Sea and Russia occupied Crimea:
BLACK SEA BLINDED: Ukraine has been playing a long game in the Black Sea. Recent special ops and precision strikes targeted Russian S-400 air defense systems as well as associated costal radar complexes in occupied Crimea. These ops seriously degraded RU sensor coverage of the… pic.twitter.com/MzXRipuAvh

— Chuck Pfarrer | Indications & Warnings | (@ChuckPfarrer) September 12, 2023
BLACK SEA BLINDED: Ukraine has been playing a long game in the Black Sea. Recent special ops and precision strikes targeted Russian S-400 air defense systems as well as associated costal radar complexes in occupied Crimea. These ops seriously degraded RU sensor coverage of the Black Sea.

This series of operations culminated UKR's late August missions to recapture the Petro Hodovalets & Ukraina offshore platforms. Illegally seized by Russia in 2015, these rigs were being used by Russia as surveillance outposts.

UKR naval special warfare operators were able to neutralize these radars as well as capture a pair of Russian R-330M1P 'Diabazol' Electronic Warfare Systems deployed to the platforms.

With Russian radars, air defenses and electronic warfare systems seriously degraded, the western Black Sea has been made into a non-permissive environment for Russian surface warfare.
Moscow:
IT IS GOING DOWN IN MOSCOW 🇷🇺

⚡️⚡️⚡️ Explosions and fire near the Ostankino Tower in Moscow 🇷🇺.

(Turn on audio). pic.twitter.com/9t5CUef2IS

— Jason Jay Smart (@officejjsmart) September 12, 2023
Volgograd, Russia:
/2. Information began to appear in some Russian sources that the Su-24 pilots died during the crash.

— Special Kherson Cat 🐈🇺🇦 (@bayraktar_1love) September 12, 2023
For you enthusiasts of Russian equipment going kaboom:
Behold, mine anger and my fury shall be poured out upon this place

🎥 30th Mechanized Brigade pic.twitter.com/cWO2gGwPPl

— Defense of Ukraine (@DefenceU) September 12, 2023
If I understand this correctly, the 30th Mechanized BDE used one of those mine clearing line charges in the video above. You can see the line charge at around the 33 second mark in the video.
For you acquisitions and logistics enthusiasts.
In terms of aid and support, I understand the challenges in supplying Ukraine with artillery rounds and achieving air superiority, even with F-16s. However, I'm puzzled by the difficulty in delivering crucial yet available M113s and Humvees, especially which are not in service. pic.twitter.com/gCQZye5izO

— Tatarigami_UA (@Tatarigami_UA) September 12, 2023
The Financial Times has detailed reporting on the difficulties that the EU is trying to overcome to get their defense manufacturing sector up to speed. (emphasis mine)
Boris Pistorius is proud to come from Lower Saxony — a part of Germany where people, as he puts it, "have their feet firmly on the ground".

Yet the defence minister is worried that even these stoic voters will balk at the idea of Berlin spending tens of billions of euros a year on building up the country's military capacity.

Convincing electorates of the need to spend more on defence requires "a totally changed mindset", Pistorius said at a gathering of defence ministers this summer.

Since the fall of the Berlin Wall, politicians have grown so accustomed to spending next to nothing on defence that peace is now considered, in the words of Sweden's defence minister Pål Jonson, something so freely available that it is akin to air. "When you have it, you don't really miss it," he said.

This "peace dividend" has also enabled countries to spend billions of dollars on health and education policies instead of on their armed forces.

Russia's invasion of Ukraine has been a brutal wake-up call not just to Germany but all western governments. Alongside China's rise, the threat of a nuclear-armed Iran and instability in Africa, the war has forced ministers to commit to more defence spending.

However, persuading voters of the sacrifices required to make such commitments a reality represents a seismic reordering of the budget and electoral priorities.

"Everyone is still living in a peacetime dream world, but those days are gone," one western defence adviser said.

Pistorius believes there needs to be "honest" discussions with voters about the price of security. That will be tough to have in a climate where greening the economy and other social priorities associated with ageing are high on the agenda and governments' own borrowing costs are shooting up owing to higher interest rates.

Defence ministers have also backed calls for the military alliance to have 300,000 high-readiness soldiers, who would be deployable within a month — almost eight times the current number of 40,000.

"Nato's new force model sets a benchmark that most allies will struggle with," said General Sir Richard Barrons, former commander of the British armed forces. "I suspect it will make some eyes water."

Germany's Bundeswehr had only 20,000 155mm artillery shells in stock, enough for less than three days of fighting, according to a confidential finance ministry assessment reported by Der Spiegel in late July.
Speaking of the Starlink Snowflake:
I met the engineers whose sea drones were blocked when Starlink didn't function in September 2022. But they tried the same attack again a month later, and they hit several targets in Sebastopol.
World War Three did not break out. https://t.co/drU7NZ1CZd

— Anne Applebaum (@anneapplebaum) September 11, 2023
From The Atlantic: (emphasis mine)
One evening in September 2022, a group of Ukrainian sea drones sped out into the Black Sea, heading for Russian-occupied Crimea. Their designers—engineers who had been doing other things until the current war began—had carefully targeted the fast, remote-controlled, explosive-packed vessels to hit ships anchored in Sebastopol, the home of Russia's Black Sea Fleet. But the drones ran into a problem: Starlink, the satellite-communications system that Ukraine had been using since Russia invaded early last year, unexpectedly wasn't working. This was a surprise to the engineers. Several people, in Ukraine and elsewhere, frantically called and texted Elon Musk, the owner of Starlink, to persuade him to enable the system.

Musk, in turn, called Walter Isaacson, his biographer, and told him there was a "non-trivial possibility" that the sea-drone attack could lead to a nuclear war. According to Isaacson, Musk had recently spoken with Russia's ambassador in Washington, who had warned him explicitly that any attack on Crimea would lead to nuclear conflict. Musk implied to several other people (though he later denied it) that he had been speaking with President Vladimir Putin around that time as well.

These are details that you may have already heard. Many of them were first reported in May, by Oliver Carroll at The Economist. Since then, The New Yorker has also described how Ukrainian soldiers abruptly lost their access to Starlink on the battlefield during a different set of land operations. Isaacson's version of the maritime story implies that all of the drones in the operation washed ashore that evening. But recently in Ukraine, I met some of the engineers who helped design the unmanned sea vehicles, including an engineer who was involved in the first attempt to hit Russian ships in Sebastopol. They told me that not all of the drones involved were lost. Some returned back to base, undamaged.

Here is the part you might not have heard, or not registered: The same team launched a similar attack again a few weeks later. On October 29, a fleet of guided sea drones packed with explosives did reach Sebastopol harbor, using a different communications system. They did hit their targets. They put one Russian frigate, the Admiral Makarov, out of commission. The team believes that they damaged at least one submarine and at least two other boats as well.

And then? Nuclear war did not follow. Despite Musk's fears, in other words—fears put into his head by the Russian ambassador, or perhaps by Putin himself—World War III did not erupt as a result of this successful attack on a Crimean port. Instead, the Russian naval commanders were spooked by the attack, so much so that they stuck close to Sebastopol harbor over the following weeks.

For their own security, I am choosing not to publish the names of the engineers. I was introduced to them by a tech executive I met on a previous trip to Ukraine, when I was writing about drone operations more broadly. This team has shown off its unmanned boats before, so I am not revealing secrets when I write that they are small, black, and hard to see on the water, and have a very long range—now more than 650 miles, the engineers told me. The drones are constantly reinvented and redesigned. Some of those I saw were described as the "fifth generation." I was given remote control of one on a distant body of water; directing it felt remarkably like playing a video game.

Like the more famous air drones, sea drones are a central important part of Ukraine's idiosyncratic way of waging war. Unable to compete plane for plane or ship for ship against the much larger Russian military, Ukraine is using tiny, high-tech, custom-designed, and relatively cheap devices that can take large, expensive artillery, tanks, and ships out of the game. Many of these devices are built by groups that are not quite part of the military, but not exactly private either. This networked, grassroots, asymmetric response is part of how the Ukrainians hope to win the war. "This is Ukraine. We are hybrid," one of the engineers told me.

He also told me that although his drones didn't destroy the whole Black Sea fleet, they have had an impact on the war. Russian military ships became more cautious. Instead of physically blocking Ukrainian grain transports, as some observers expected them to do, they have stayed in port. "We made them scared," he told me. They were happy to confirm that if a Russian warship does try to block a cargo ship carrying Ukrainian grain, they will hit it.

Musk was wrong, in other words. Instead of inspiring World War III, the sea-drone attack helped reduce violence, protected commerce, boosted Ukrainian farmers, and maybe even ensured that some people outside Ukraine didn't go hungry. If not for Musk's hubris, those effects might have been felt earlier. Maybe the first attack could have eliminated more of the ships whose missiles have been killing civilians in Ukrainian cities. Maybe fewer people would have died as a result. And maybe the war, which will be over when Ukraine takes back its own territory, and ends the torment of its own citizens on that territory, would be closer to its end.

This is a cautionary tale about the arrogance of a billionaire who has come to play a mercurial role in U.S. foreign policy. But it's also a story about fear, seeded and promoted by the Russians, deliberately designed to shape broader Western perceptions of this war. Musk is not alone: Many people in Washington, and in Berlin, Brussels, and other European capitals, including people who support Ukrainian sovereignty and who want Ukraine to win the war, have also been cowed by conversations with Russian ambassadors, by threats issued by Russian leaders, and by the pictures of nuclear explosions shown on Russian state television. Long before he spoke with any real Russians, Musk likely encountered that same propaganda in the Russian-influenced far-right echo chambers that he frequents. In 2016, Donald Trump probably got the idea to accuse Hillary Clinton of wanting to start World War III in that same social-media milieu.

The Russians do this for a reason: Fear of escalation is designed to create self-deterrence—and it works. In 2014, Western leaders, fearing escalation, advised Ukraine not to fight back when Russia invaded Crimea. This advice led to misery for the people arrested, imprisoned, and chased away from the peninsula. It also persuaded the Russians to continue their invasion of eastern Ukraine. They stopped only when the Ukrainians fought back.

From 2014 to 2022, the United States and European nations, fearing they might provoke Russia attack, limited or banned weapons sales to Ukraine. This, too, proved to be a terrible, consequential mistake: Had the Russians actually been afraid of the Ukrainian army, they might never have launched the full-scale invasion at all.

Even when the full-scale invasion began last year, amorphous fear of Russian reaction again persuaded Americans and Europeans to hold back on long-range weapons to Ukraine, partly because we feared what could happen if they were used to hit Russian targets. But then the Ukrainians used their own weapons to hit Russian targets, first in the border region, then in Moscow, Pskov, and other cities. Nuclear war did not break out then either.

I could repeat the same story for just about every significant class of weapons. Fear of escalation meant that some nations, notably Germany and the United States, did not give Ukraine the tanks that it needed to go on the offensive and take back its territory. Fear of escalation also meant that Ukrainians did not receive F-16s in time to help with this summer's counteroffensive. Fear of escalation meant that we have refused to give the Ukrainians a long-range ballistic-missile system known as ATACMS. Now the tanks are on the ground, the F-16 pilot training has begun, and the Biden administration reportedly may be planning to give Ukraine ATACMS.

Each of the delays wasted time. And time has cost lives—maybe tens of thousands of lives.I was in Ukraine exactly a year ago, on the weekend that Ukrainian troops took back the northern cities of Izyum and Kupiansk. A few weeks later, the Ukrainians took back the city of Kherson. At the time, they had momentum. A year later, the euphoria is gone, and no wonder: That momentum was lost. After taking Kherson, Ukrainian forces did not have the weaponry to move farther forward. They did not try to advance again until June of this year. By that time, Russians had created hundreds of kilometers of minefields, some of the most extensive minefields any army has ever tried to cross, as well as a system of tank traps and trenches that has slowed Ukraine's counteroffensive and, again, led to the deaths of Ukrainian soldiers and civilians.

Think about what the world might look like if Putin's nuclear threats had not influenced our imaginations so profoundly. If Musk had not been spooked by Russian propaganda, then some of Russia's fleet might have been disabled a month earlier. If Washington, London, Paris, and Berlin had not been spooked by Russian propaganda, then the Ukrainians might have expelled the Russians earlier, and the war might be over. Death, horror, and terror have been the result every time outsiders hesitated to aid Ukraine.

There is always a "non-trivial possibility," to borrow Musk's term, that the Russians will use nuclear weapons; there was also a nonzero possibility that Robert Oppenheimer's nuclear-bomb test would blow up the planet. But if we want to deter the Russians from using their nuclear weapons, we have other ways to do it. Our own nuclear weapons, and our own superior conventional forces, are powerful deterrents: Most analysts think they explain why Russia has not deliberately hit any targets on NATO territory. Heavy hints from China and India that nuclear escalation would be a terrible mistake, as well as statements about the unacceptability of nuclear war from the G20, the United Nations, and others help, too.

Ukrainian attacks—especially unexpected, asymmetric attacks, like those from sea drones—are also a form of deterrence. So is our continued commitment to Ukraine. Every time we announce another weapons shipment, or the European Union makes another financial pledge, or President Joe Biden makes another statement of support, then the Russians know that the price of occupation, and of any escalation, is growing higher. Resistance doesn't provoke Putin; weakness does.
More at the link!
That's enough for today.
Your daily Patron!
There is a new slideshow at Patron's official TikTok. Those don't embed here, so click across if you want to watch it.
Open thread!