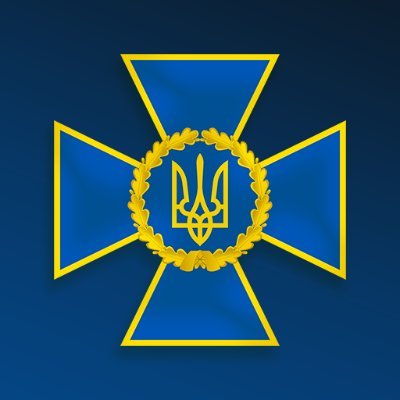 The Security Service of Ukraine (SBU) Ukraine struck Russian military targets in Russian occupied Crimea overnight.
First, drones targeted the 'eyes' of the complex, including radars and antennas. After disabling the radar stations, Navy units launched two 'Neptune' cruise missiles, wiping out 'Triumph'

— Maria Avdeeva (@maria_avdv) September 14, 2023
More on this after the jump.
Here is President Zelenskyy's address from earlier today. Video below, English transcript after the jump.
We need a powerful system of the warriors' rights protection in the defense sector itself – address by the President of Ukraine

14 September 2023 – 22:11

I wish you health, fellow Ukrainians!

A few highlights from the day.

Our country celebrated the Day of Tank Forces today for the first time. Previously, there was a Soviet date for the professional day of tank forces. And now there is not just a motive to give a Ukrainian meaning to all such days, not just the desire of our people, but also the specific result of the Ukrainian warriors that should be honored at the level of the entire state.

I honored our tank crewmen with state awards. Soldiers, sergeants, officers. Our bravest warriors! With the Order of Bohdan Khmelnytsky, the Order "For Courage", and the medal "For Military Service to Ukraine". Two warriors – Sergeant Vladyslav Simak and Senior Sergeant Oleh Palamarchuk – received the Crosses of Combat Merit for their bravery and efficiency. I thank you guys! I thank all Ukrainian tank crewmen! It is very important that our tank forces are constantly progressing – training and using more advanced and modern tanks in combat. There will also be Abrams tanks under Ukrainian flags – we are constantly reinforcing our warriors.

I held a meeting with the Minister of Defense of Ukraine and discussed some key issues. The decisions that our society in general and Ukrainian warriors in particular expect from the Ministry of Defense. The Minister will present them upon finalization of all the details. Today, I would like to emphasize the joint work of Rustem Umerov and the Verkhovna Rada Commissioner for Human Rights Dmytro Lubinets on such a new institution as a military ombudsman. This is truly necessary. We need a powerful system of the warriors' rights protection in the defense sector itself.

Today I met with representatives of the Ukrainian Jewish community – rabbis from different cities of Ukraine, and our warriors. It was a very warm meeting on the eve of Rosh Hashanah. It is important that all communities in Ukraine are united in the goal of defending Ukraine and ensuring a normal life for all our people. I awarded the warriors with state awards – the Orders "For Courage". I thanked the representatives of religious organizations for supporting people here in Ukraine, supporting the state, and telling the whole world – the entire Jewish community of the world – the truth about Russia's aggression and terror.

Today we have a good result in our cooperation with the International Criminal Court. A result that brings accountability for Russian war crimes closer. The International Criminal Court has opened a field office in Ukraine, and it is the largest ICC office outside of The Hague. And it is great that there is full and coordinated cooperation between the Prosecutor General's Office, all Ukrainian law enforcement institutions and the International Criminal Court. It is this cooperation that helps us bring the moment of justice for Ukraine and all our people who have suffered from this war closer – the moment of lawful and deserved sentences for Russian criminals.

One more thing. The entire staff of the Security Service of Ukraine and our Navy should be specially commended for this. I thank you for today's triumph – the destruction of the occupiers' air defense system on the land of our Crimea. It is a very significant achievement, well done! Glory to all who fight for Ukraine! And thank you to everyone who helps!

Glory to Ukraine!
Yevpatoria, Russian occupied Crimea:
Preliminary BDA assessment thread on successful Yevpatoria attack: tonight, videos surfaced, showing explosions in close vicinity to Yevpatoria. Satellite imagery confirms S-400 battery engagement, destroying at least one S-400 TEL near Zaozerne.
🧵Thread: pic.twitter.com/6Np5Ffpo7P

— Tatarigami_UA (@Tatarigami_UA) September 14, 2023
3/ It appears that other vehicles are in motion, having left their revetments, indicating an attempt to relocate. Notably, the absence of the all-altitude detector 96L6-1 suggests that it either wasn't originally present or was the first vehicle removed from the site pic.twitter.com/EaeveMt4pW

— Tatarigami_UA (@Tatarigami_UA) September 14, 2023
5/ The deployed S-400 system, a cutting-edge air-defense system in russia, has been destroyed, revealing vulnerabilities to Ukrainian weaponry. This weakens their air-defense capabilities and creates new opportunities for deeper strikes.

— Tatarigami_UA (@Tatarigami_UA) September 14, 2023
Made updates per @GuyPlopsky suggestion (removed E from the radar name, which is for export versions)

— Tatarigami_UA (@Tatarigami_UA) September 14, 2023
🛸/1. In the early morning a UAV attack on Crimea. Presumebly, Russian air defense base near Yevpatoriya was attacked. pic.twitter.com/euVkll4wly

— Special Kherson Cat 🐈🇺🇦 (@bayraktar_1love) September 14, 2023
🛸/3. Footages of UAVs used during attack on Yevpatoriya area this morning.
Russian Ministry of Defense claims that at about 05.30 air defense downed 11 Ukrainian aircraft-type drones over Crimea. pic.twitter.com/aXRNFt7V3O

— Special Kherson Cat 🐈🇺🇦 (@bayraktar_1love) September 14, 2023
— Special Kherson Cat 🐈🇺🇦 (@bayraktar_1love) September 14, 2023
🛸/7. Detailed satellite image of the results of todays early morning attack on Russian air defense base near Yevpatoriya, Crimea. https://t.co/WUH1L8mJ9t

— Special Kherson Cat 🐈🇺🇦 (@bayraktar_1love) September 14, 2023
Sevastopol, Russian occupied Crimea:
This video shows the large landing ship Minsk after the strike against the ship repair plant in Sevastopol. pic.twitter.com/xwwtI1E0VQ

— Anton Gerashchenko (@Gerashchenko_en) September 14, 2023
Andriivka:
Andriivka is liberated! We are moving forward 💪🏻🇺🇦 pic.twitter.com/UUmKFq6jjy

— Maria Avdeeva (@maria_avdv) September 14, 2023
Orikhiv Axis:
ORIKHIV AXIS /1315 UTC 14 SEP/ UKR drives back Russian attacks N of Konka River and Verbove: Russian losses heavy. A RU attack at Novodanylivka was also broken up and driven back. pic.twitter.com/ugCbp9faxa

— Chuck Pfarrer | Indications & Warnings | (@ChuckPfarrer) September 14, 2023
Velyka Nosilka-Vuhledar:
VELYKA NOVOSILKA-VUHLEDAR /2200 UTC 14 SEPT/ UKR forces remain in contact on northern limits of Zavitne Bazhanya. Fighting continues on the Mokri Yaly Valley / T-05-18 HWY axis. pic.twitter.com/RrbbN2CSYm

— Chuck Pfarrer | Indications & Warnings | (@ChuckPfarrer) September 14, 2023
The Black Sea:
Russian patrol ship Vasily Bykov meets Ukrainian air drones. It appears there's no place in the Black Sea for Russian warships. pic.twitter.com/3j2D79wIGG

— Maria Avdeeva (@maria_avdv) September 14, 2023
Naval News has more details:
Two Russian ships, the tanker Yaz and the suspected arms runner Ursa Major, are headed to Istanbul where they will leave the Black Sea. Evidence suggests that, at the same time as the cruise missile attack on Sevastopol, they were targeted by Ukrainian maritime drones.

The first indications of the attack, shared with Naval News, came before 3am local time on September 13. By morning imagery of fierce fires in Sevastopol were coming in, and it soon emerged that two Russian Navy vessels were hit. The cruise missile attack on Sevastopol got world attention. A Russian Navy landing ship and a submarine were damaged, possibly destroyed.

Taking these vessels out of the fight is a significant success for Ukraine. But there is a lot which has been going less reported. Ukraine also attempted to thwart Russia's vital weapons and military fuel supplies which flow in and out of the Black Sea.

Simultaneously with the cruise missile strike there was an attack by Ukrainian USVs (maritime drones). It is likely that the USVs (uncrewed surface vessels) were targeting key Russian ships sailing across the Black Sea.

The attacks are part of a wider shift in the Black Sea. The launching of ten Storm Shadow or SCALP-EG cruise missiles can be tied back to the destruction of an S-400 system in northwest Crimea on August 24. Together with prying Russian surveillance systems off gas platforms offshore, this will have contributed to the Ukrainian jets' ability to operate over the water. Russian air defenses remain a serious threat, but Ukraine is gaining space.

The upshot is a spectacular strike on Sevastopol, Russia's main naval base in the region. Current information suggests that 5 Ukrainian Air Force Sukhoi Su-24 Fencer jets launched 10 missiles. Some of the missiles were shot down, but several hit the dry dock. There the Project 775 Ropucha Class landing ship Minsk was reduced to a twisted wreck. Most of the superstructure was razed, with the main mast left leaning precariously to starboard. Nearby the Project 636.3 Improved-Kilo class submarine Rostov-on-Don was hit. Again, the damage is believed to be significant.
More at the link!
NO PLACE TO HIDE: A precise series of UKR strikes have reduced Russian situational awareness in the W Black Sea. Following last night's attack on Sevastopol, UKR reports that its naval drones have carried out an attack on a pair of project 22160 missile corvettes.… pic.twitter.com/gcUNwJXSag

— Chuck Pfarrer | Indications & Warnings | (@ChuckPfarrer) September 14, 2023
From RBC-Ukraine:
Ukrainian Defense Forces struck two Russian patrol ships in the Black Sea on Thursday morning, September 14, according to Ukrainian Armed Forces StratCom.

According to the statement, the strike was carried out on two Russian Vasily Bykov patrol boats, causing them certain damage.

"On the morning of September 14, 2023, the Defense Forces attacked two patrol ships of the project 22160 Vasily Bykov of the occupation fleet of the Russian Federation in the southwestern part of the Black Sea," the message says.

Vasily Bykov class ships are a series of Russian patrol ships (corvettes) of the 3rd rank. They are equipped with guided missile weaponry for both close and long-range naval operations. These were the first Russian ships to employ a modular weapons concept.

Destruction of the Minsk landing ship

A missile strike was delivered on the bay of temporarily occupied Sevastopol. As a result of the attack, a submarine and an enemy landing ship were damaged, as well as the ship repair plant named after Ordzhonikidze.

RBC-Ukraine confirmed this information with the Defense Intelligence.

For more details on this historic strike, you can refer to the RBC-Ukraine article.
Here's an interesting analysis of Ukraine's offensive by Ben Barry, the Senior Fellow for Land Warfare at the International Institute for Strategic Studies:
There is more to Ukraine's counter-offensive than many people appreciate.

There is much reporting and commentary on the ground attacks against Russian front-line defences. Recent Western media reports suggest that Ukraine's slow progress with its counter-offensive has frustrated some unnamed defence officials in the United States and Germany. But this attention overlooks the much less reported, though no less significant, effort that Kyiv is devoting to its deep battle. Those efforts – conducted at long range, over a protracted timescale, against adversary elements not engaged in the close battle – may set Ukraine's forces up for breakout success or at least to significantly diminish Russia's combat power.

While Ukrainian forces have been inching forward in the close battle, pushing through Russian defensive belts that combine linear trench systems, extensive minefields and anti-tank obstacles, Kyiv has also been relentlessly pursuing attacks on a multitude of targets at distance, spanning from the Donbas to Crimea to Moscow. Kyiv probably calculates that these attacks will erode Russian morale and increase pressure on its commanders, while also weakening the enemy's forces by disrupting their command, control, supply and movement.

What's unfolding

To carry out the deep battle, Ukraine is drawing on a range of Western-provided and home-grown equipment. Those include strikes by rocket artillery, including precision munitions, such as GPS-guided M982 Excalibur shells provided by the United States, and guided-rockets, including those fired from HIMARS launchers. More recently, Ukraine has used United Kingdom-supplied Storm Shadow cruise missiles to attack Russian ammunition dumps and bridges. Ukraine has also modified S-200 Gammon air defence missiles into surface-to-surface rockets to strike targets at range; Moscow claims to have shot down at least some of them.

Meanwhile, Ukrainian partisans and special forces have conducted bombings and assassinated pro-Russian officials far behind enemy lines. Some special forces recently made a foray into Crimea, raising the nation's flag in the Russian-occupied territory to mark Ukraine's Independence Day.

The attacks on Russian-occupied Crimea and in the Black Sea, where Ukraine has deployed uninhabited vessels to successfully target the Black Sea Fleet, are complemented by deeper attacks into Russia itself. These include a range of drone strikes, sabotage and incursions by proxy forces.

Signs of success

Ukraine's deep battle campaign has shown signs of success in disrupting both Russian military operations and the country's daily routines. Ukrainian military chief General Valery Zaluzhny has said that attacks on Russia itself are designed to undermine the country's 'sense of impunity' as Kyiv aims to heap political duress on Moscow to augment the military pressure from the counter-offensive.

Repeated drone attacks on Moscow have struck buildings and temporarily halted flight operations at airports serving the Russian capital. Attacks like these, or those on the Soltsy-2 air base south of St. Petersburg where a Tupolev Tu-22M bomber was destroyed, offer more than psychological effects. They may force Russia to redeploy air defence systems away from Ukraine and drive Russia's air force to operate from further behind the front line.

Operationally more relevant, though, are attacks on Russian logistic nodes crucial to its forces in southern Ukraine. Supplies for these forces can flow from Crimea, but Ukraine has successfully degraded vital infrastructure, such as bridges into Southern Ukraine and across the Kerch Strait, through missiles and uninhabited boat attacks. The alternative route is the M14 road to Kerson that travels through Mariupol and Melitopol, Ukraine does not need to capture this road to disrupt it as a supply line but might choose to do so by capturing Russian territory that would act as a springboard for long-range artillery rockets, underscoring how close and deep battle can support each other.
More at the link!
That's enough for tonight.
Your daily Patron!
There's a new slide show at Patron's official TikTok. The slide shows don't embed here, so click through if you want to see it.
Open thread!