This:
…the speaker is torn between his personal feelings about the tape showing Donald Trump discussing grabbing women by the genitals and his desire to preserve the historic GOP majority in the House of Representatives.
My reaction:
A) Profile in Courage.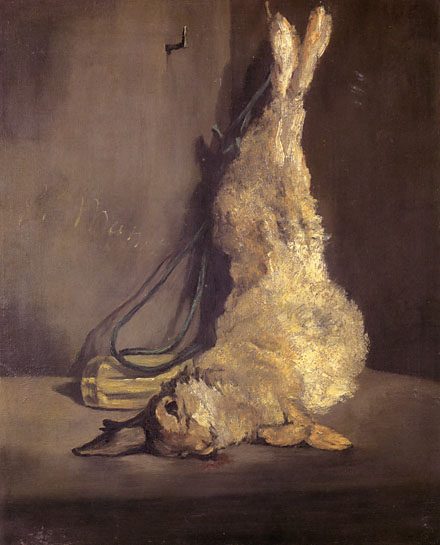 B) Put his picture in the dictionary next to "Party Before Country"
I have many dreams about this election. One that is very unlikely — but less so than a week ago — is that the GOP loses the House, and Ryan loses his seat.
A boy can dream, can't he?
Image:Éduoard Manet, The Rabbit,  1866.
ETA:  I'll confess. This post was motivated in part by a desire to use that picture in association with today's GOP.