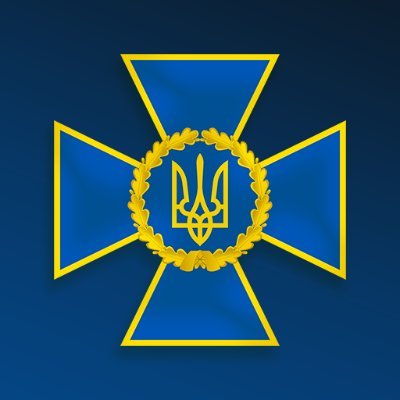 Quick housekeeping note: Today and tomorrow are exceedingly busy for me. I've got a bunch of stuff stuff and family stuff and the usual things you didn't expect stuff. The rest of the week isn't much better. Anyhow, I'll not be around in comments and the post are likely to be more bare bones than usual.
As we began discussing in comments, because the news started trickling out after I posted the update, the Ukrainians hit the Kerch Bridge late last night/early this morning.
Photos from the site of a reported explosion on the bridge. The Mash Telegram channel says there were two explosions about 20 minutes apart. One span was reportedly destroyed. 2/https://t.co/dwuueo24UOhttps://t.co/KjxV1jJaD6 pic.twitter.com/Fm1YlLi3bm

— Rob Lee (@RALee85) July 17, 2023
We'll have more after the jump.
Here is President Zelenskyy's address from earlier today. Video below, English transcript after the jump.
Ukraine, UN and Türkiye can jointly ensure operation of food corridor and inspection of vessels – address of President Volodymyr Zelenskyy

17 July 2023 – 22:35

Dear Ukrainians, I wish you good health!

First. Today, I held a conference call – substantive reports. Front, security, supply of rounds. Commanders, SSU chief, intelligence chiefs – defense and foreign intelligence, minister of internal affairs, Defense Ministry. We do everything in detail and every day so that our soldiers have everything they need for active operations.

Second. I thank each of our rescuers, each policeman, each volunteer, and each doctor who save our people after Russian shelling. Today's terrorist attacks on Sumy region, Kharkiv region, Donbas, Kherson region, and Zaporizhzhia will not go unanswered by our soldiers for sure.

Third. Food security. We are preparing a conversation with Mr. UN Secretary General…

Ukraine's position has always been and will be as clear as possible – no one has the right to destroy the food security of any nation. If a bunch of people somewhere in the Kremlin think that they supposedly have the right to decide whether food will be on the table in different countries: Egypt or Sudan, Yemen or Bangladesh, China or India, Türkiye or Indonesia… then the world has an opportunity to show that blackmail is not allowed to anyone.

From the first day of the full-scale aggression, Russia destroyed navigation freedom in the Black and Azov seas. Russia hit our ports, grain terminals with missiles and drones, and even granaries were hit… The only possible consequence of this is the destabilization of food markets and social chaos in the countries critically dependent on food imports. Ukrainian food is basic security for four hundred million people…

Last year, the world took the right action regarding the Russian threat to food security – together with Türkiye and the UN, we launched the Black Sea Grain Initiative. Its results are eloquent – almost 33 million tonnes of agricultural products were exported to 45 countries. Sixty percent of the volumes went to the countries of Africa and Asia, in particular, these are Algeria, Tunisia, Libya, Egypt, Kenya, Ethiopia, Somalia, Sudan… They also were sent to China, India, Bangladesh, Indonesia, Pakistan, Iraq, Lebanon, Yemen… And it is very important – our food export allows saving lives in the countries, as I said, like Yemen and Somalia… different people… of different religions, different ethnic origins… But they all have the same right to life!

In addition to export, we also launched the Grain from Ukraine humanitarian initiative. Thirty-four donor states joined it. And I thank every donor who helped save people from starvation, primarily in African countries.

Everyone has a right to stability… Africa has the right to stability. Asia has the right to stability. Europe has every right to stability. And therefore, we must all care about security – about protection from Russian madness. And the Black Sea Grain Initiative can and should keep operating – if without Russia, then without Russia. The agreement on the export of grain – this is an agreement with Türkiye and the UN – remains valid. The only thing that is needed now is its careful implementation – and decisive pressure from the world on the terrorist state.

I have sent official letters to President of Türkiye Erdoğan and UN Secretary General Guterres with a proposal to continue the Black Sea Grain Initiative or its analog in a trilateral format – as it is best. Ukraine, the UN and Türkiye can jointly ensure the operation of the food corridor and the inspection of vessels. It is necessary for everyone in the world – and everyone who supports it will become a savior of life in a huge territory from Morocco to China, from Indonesia to Lebanon.

One more.

I want to especially thank Sweden. Our Swedish friends have approved a strategy to help Ukraine, in particular with reconstruction… a strategy until 2027. This is very important – signals of long-term support. Support for life, restoration of life, support for the fact that Russian terror will clearly lose. Mr. Prime Minister Kristersson, the entire Government of Sweden, everyone in Sweden – I thank you very much!

Glory to everyone who helps us defend ourselves from Russian terror! Glory to each of our warriors! Glory to our beautiful people!

Glory to Ukraine! 

.
We still have a very, very difficult path to go to liberate our entire territory from the occupation, but let's not forget how it all begins, how it all started, and what Ukrainians have managed to overcome. pic.twitter.com/P87lX73KIq

— Володимир Зеленський (@ZelenskyyUa) July 17, 2023
9 years have passed since the #MH17 terrorist act was carried out by russian forces.
298 innocent lives were lost.
We will never forget.
All perpetrators of this crime will face justice. pic.twitter.com/p05OwsaRmh

— Defense of Ukraine (@DefenceU) July 17, 2023
9 years ago, a Russian Buk missile launcher from Russia's 53rd Air Defense Brigade shot down Malaysia Airlines Flight 17, killing all 298 people abroad. We tell the story of how we found out who did it in Bellingcat's 6 part MH17 podcast https://t.co/lJe5K3K9te

— Eliot Higgins (@EliotHiggins) July 17, 2023
More on the Kerch Bridge:
Crimea bridge is not in the best shape. pic.twitter.com/w3Z4FOKddb

— Maria Avdeeva (@maria_avdv) July 17, 2023
That'll buff right out.
Photos of the bridge. 4/https://t.co/pWitIYE04r pic.twitter.com/uFZIIFHtb3

— Rob Lee (@RALee85) July 17, 2023
— Rob Lee (@RALee85) July 17, 2023
New satellite imagery collected by @Maxar reveals the damage to Russia's illegal Crimea Bridge after this morning's attack. Our @FT story on it here: https://t.co/80WYLdw59l pic.twitter.com/Ot8JChv7JC

— Christopher Miller (@ChristopherJM) July 17, 2023
Russian media report 5-km-long traffic jam between UA's Russian-occupied Crimea in direction of Melitopol, in Russian-occupied part of Zaporizhzhya Oblast. Melitopol is 70 km from front line, and is where E105 road to Crimea meets E58, leading along Azov Sea coast to Russia. pic.twitter.com/NCbIF0IVCu

— Euan MacDonald (@Euan_MacDonald) July 17, 2023
From The Financial Times:
Moscow-installed authorities in Crimea have halted traffic on the bridge connecting the occupied peninsula to Russia after a Ukrainian attack that caused parts of it to collapse early on Monday, killing two people.

A Ukraine intelligence source, who spoke on condition of anonymity because of the sensitivity of the matter, said the SBU — the country's security service — and its naval forces were behind the assault.

It is the second Ukrainian attack on the bridge — which carries road and rail traffic and was opened with great fanfare by Russian president Vladimir Putin in 2018 — dealing another humiliating blow to the Kremlin's prestige, and possibly to its ability to supply troops occupying Ukraine's southern regions.

Putin vowed to respond to the attack on the bridge and said the defence ministry was working on proposals for actions that Russia could take.

Viacheslav Gladkov, governor of Russia's Belgorod region, which borders Ukraine, said a man and a woman from the region had been killed in the explosion. Their 14-year-old daughter was in hospital in a stable condition.

Artem Dekhtiarenko, a spokesperson for Ukraine's SBU, said that details of the operation would only be revealed "after our victory".

"Meanwhile, we are watching with interest as one of the symbols of Putin's regime once again failed to withstand the military burden," he added.

Mash, an online news outlet with close ties to Russia's police, posted videos showing that one span on the bridge had collapsed and another had begun to sink into the waters of the Kerch Strait below.

It said investigators had found traces from jet skis near the site of the explosion and claimed Ukraine had begun to use them as explosive-carrying underwater drones.
Much more at the link!
So – the complete disruption of the Crimean bridge is more than real, possible, and effective.
The railway line between mainland Russia and occupied Crimea (a vital military line of communications) is now going to be a top-tier target in this naval drone war in the Black Sea.

— Illia Ponomarenko 🇺🇦 (@IAPonomarenko) July 17, 2023
The number of potential «domestic» summer tourist destinations for russians is falling. With alarming regularity.

— Defense of Ukraine (@DefenceU) July 17, 2023
Kreminna:
KREMINNA AXIS /1940 UTC 17 JUL/ Russian forces have opened a wide offensive operation across the O-131306 Road axis. UKR forces report that RU probes were repelled at Novovodiane, Makiivka, Novoliubivka, Nevske, Terny, Yampolivka, Torske and west of Dibrova and Bilohorvika. pic.twitter.com/gs9duinXan

— Chuck Pfarrer | Indications & Warnings | (@ChuckPfarrer) July 17, 2023
Dovhenke, Karkhiv:
Crater.
Dovhenke, Kharkiv region. Due to constant russian shelling, all residents of this village were forced to leave their homes.

📷Oleg Petrasyuk / EPA / Scanpix / LETA pic.twitter.com/xT3KoYvp7d

— Defense of Ukraine (@DefenceU) July 17, 2023
Yeisk, Krasnodar Krai, Russia:
A Russian source associated with the Russian military aviation reports the crash of the Su-25. At the same time, Russian media reported that the inhabitants of Yeysk saw a falling plane. pic.twitter.com/ih7NxWjEJ3

— Special Kherson Cat 🐈🇺🇦 (@bayraktar_1love) July 17, 2023
/3. A short video of the Su-25 crash in the sea near Yeysk. The pilot is also visible. pic.twitter.com/hg8a226W4U

— Special Kherson Cat 🐈🇺🇦 (@bayraktar_1love) July 17, 2023
/4. The pilot of Russian Su-25 died. Initially, there were reports that he broke his legs on the water and was in critical condition due to the fact that he got tangled in the parachute lines and almost drowned. But then reports about pilots death appeared.
Plus more detailed… pic.twitter.com/lpCRHh463R

— Special Kherson Cat 🐈🇺🇦 (@bayraktar_1love) July 17, 2023
That's enough for tonight.
Your daily Patron!
A new video from Patron's official TikTok!
Here is the machine translation of the caption:
The man of my dreams :)))
Open thread!