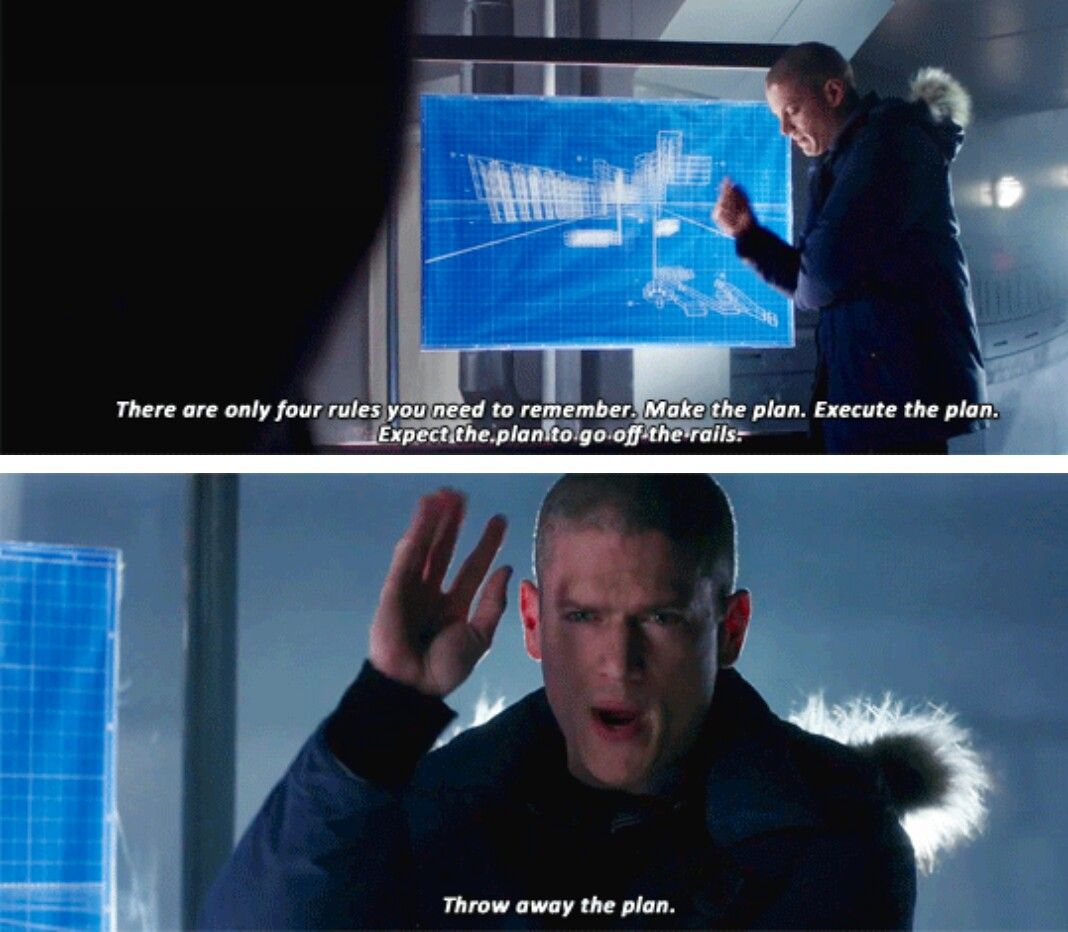 RAND's Russian sympathizing senior political scientist, Samuel Charap, is still flogging his argument that Ukraine needs to give in to Putin's demands for Ukraine's own good. Because it includes a long excerpt followed by my own response and analysis, I'm going to deal with this after the jump. I will provide one teaser of my analysis/response. What we are seeing in Russia's genocidal re-invasion of Ukraine and Ukrainians' amazing resilience in defense of their state, society, and culture is an existential war. Putin has made it very clear that he, and through him Russia, gets to determine what Ukraine is, what its future will be, and even if their will be a Ukraine in the future. This is now not just an interstate war, it is an existential one. And the last time the US was involved in an existential war at all was World War II. The last time it was involved in an existential war that would directly determine whether the United States would continue to exist going forward was the Great Rebellion, now doing business as the Civil War.
More after the jump.
Here is President Zelenskyy's address from earlier today. Video below, English transcript after the jump.
Smile of every child, every lesson conducted by Ukrainian teachers today is proof that Ukraine will definitely endure – address of President

1 September 2023 – 19:47

Dear Ukrainians, I wish you good health!

I just held a meeting of the Supreme Commander-in-Chief's Staff. In fact, the entire meeting is about the situation at the front now.

The Commander-in-Chief, commanders. A separate closed report by Defense Intelligence Chief Budanov.

The situation in the East, in the South, on the left bank of Kherson region. Supply of ammunition. Missiles for our air defense. Equipment. Ukrainian production of weapons. Many different nuances, many different details. The key is to give our soldiers even more necessary for offensive operations, for demining, for the evacuation of wounded soldiers. Each meeting participant clearly understands what he should do.

There was a meeting with law enforcement officers – they continue cleansing the state of those, who are still trying to weaken Ukraine from the inside. Autumn should be fruitful in this matter – especially for Ukraine.

I took part in a very representative Italian forum – the Ambrosetti Forum. It is one of the key European platforms for policy development. Those solutions that are needed. Economic, security, political. I thanked Italy for all the support provided. But I urged never to give up our natural strength – the strength of the entire free world. Strength to act together. To the full. For our common interests. Just as we have been operating for 555 days of the full-scale war.

And most importantly for today. The most emotional. I'm sure not just for me.

More than 3,700,000 Ukrainian children started the new school year today. Most of them are in Ukraine. Most of them are offline or in a mixed mode, where social interaction between children is still preserved.

Of course, we will do everything to make it possible for them to return to schools and universities across all our land – as usual. Without online. The shelter creation program will be implemented. And we will return freedom to our entire land. The smile of every child today, every flower that children brought to school, every lesson that Ukrainian teachers conducted today, and every dream that arose today in Ukrainian children are all proofs that Ukraine will definitely endure. Life goes on. Life is getting stronger. And there will be a day when September 1 will be equally peaceful and safe throughout our land. Glory to all who bring this time closer! The time of our victory.

And today, I would like to personally thank everyone who has already taken an interest in our new educational project, the public project – the Mriia application, which I presented and which will soon be able to become part of the life of every child who is studying and who strives for his result together with all of us. Together with Ukraine.

Glory to Ukraine!
Let's tuck into the Charap nonsense. This time he has laundered his Ukraine needs to give in to Russian demands for its own good meshugas to and through The New Yorker's Keith Gessen. Gessen provides Charap's back story:
Charap, who grew up in Manhattan, became interested in Russian literature in high school, and then became interested in Russian foreign policy in college, at Amherst. He got a Ph.D. in political science at Oxford and spent time researching his dissertation in both Moscow and Kyiv. In 2009, he started working at the Center for American Progress, a liberal think tank in D.C. Russia had just fought a short, nasty war with Georgia, but the incoming Obama Administration was hoping to "reset" relations and find common ground. Charap supported this effort and wrote papers trying to think through a progressive foreign policy for the U.S. in the post-Soviet region. But tensions with Russia continued to increase. In the wake of Russia's annexation of Crimea and incursion into eastern Ukraine, in 2014, Charap wrote a book, with the Harvard political scientist Timothy Colton, called "Everyone Loses," about the background to the war. In it, Charap and Colton argue that the U.S., Europe, and Russia had combined to produce a "negative sum" outcome in Ukraine. Russia was the aggressor, to be sure, but by asking that Ukraine choose either Russia or the West, the U.S. and Europe had helped stoke the flames of conflict. In the end, everyone lost.

I first met Charap in the summer of 2017, not long after the book came out, and in the midst of a maelstrom of anger at Russia for its interference in the 2016 U.S. Presidential election. Robert Mueller had been appointed as special counsel for the Justice Department, Donald Trump had labelled the investigation a hoax, and Congress was in the process of passing a bipartisan sanctions bill against Russia. Charap was as angry as anyone else about the interference, but he thought the sanctions proposed in the bill were a mistake. "The idea of sticks in international relations is not just for beating other countries," he told me at the time. "It's for achieving a better outcome." He used the example of the long-standing Iran sanctions, which had finally compelled Iran to come to the negotiating table and vastly limit its nuclear program. The sanctions on Russia, he went on, were not like that. "Sanctions are only effective at changing another country's behavior if they can be rolled back," he said. "And, because of the measures in this current bill, it's going to be nearly impossible for any President to relieve them."

In the following years, as Russia became more and more of a neuralgic subject in American politics, Charap continued to travel to Russia, engage with Russian counterparts, and look for ways to lower the temperature of the relationship. Going to Valdai—the annual conference where Vladimir Putin pretends to be a wise tsar interested in discoursing with professors on international politics—had become somewhat controversial. But, before the war began, Charap went to the conference whenever he could, and several times even asked Putin a question. "It's my job to understand these people, and I was given firsthand access to them," he said. "How can you understand a country if you don't go and talk to the people involved in the decision-making?"

Nonetheless, for Charap, there was more that the U.S. might have tried to prevent the fighting. In recent months, as the fighting has gone on and on, he has become the most active voice in the U.S. foreign-policy community calling for some form of negotiation to end or freeze the conflict. In response, he has been called a Kremlin mouthpiece, a Russian "shill," and a traitor. Critics say he has not changed his opinions in fifteen years despite changing circumstances. But he has continued writing and arguing. "This is a five-alarm fire," he said. "Am I supposed to walk past the house? Because, as bad as it's been, it could get much, much worse."

At some point, this counter-offensive will end. The question will then become whether either of the sides is ready for negotiations. Russia has been saying for months that it wants negotiations, but it is not clear that it is ready to make any concessions. Most significantly, Russia has not backed off its demand for recognition of the territories it "fake-annexed" in September, 2022, in the words of Olga Oliker, of the International Crisis Group. Ukraine has said that it needs to continue fighting so it can expel the occupying forces and make sure that Russia never threatens Ukraine again.

The argument in the U.S. has split into two profoundly opposed camps. On the one side are people—not very many, at least publicly—like Charap, who argue that there might be a way to end the war sooner rather than later by freezing the conflict in place, and working to secure and rebuild the large part of Ukraine that is not under Russian occupation. On the other side are those who believe that this is no solution and the war must be fought until Putin is soundly defeated and humiliated. As the defense intellectual Eliot A. Cohen put it, in May, in The Atlantic:

Ukraine must not only achieve battlefield success in its upcoming counteroffensives; it must secure more than orderly Russian withdrawals following cease-fire negotiations. To be brutal about it, we need to see masses of Russians fleeing, deserting, shooting their officers, taken captive, or dead. The Russian defeat must be an unmistakably big, bloody shambles.

The arguments seem to be based, ultimately, on three kinds of disagreement. One is about the timing and meaning of negotiations. In a Foreign Policy piece last fall, Charap's rand colleagues Raphael Cohen (Eliot's son, as it happens) and Gian Gentile argued that any push by the U.S. for negotiations would send "a series of signals, none of them good." As Raphael Cohen put it to me recently: "You're basically telling the Russians, 'Just wait us out.' You're sending a message to the Ukrainians and to the rest of our allies: the United States will put up a good fight for a little while, but in the end will walk away. And you're telling the American public that we're not really committed to seeing this through to the end." Cohen added that he would feel differently if the Ukrainians no longer wanted to fight or, better yet, the Russians admitted defeat: "The bad guys have a choice in this, too. You have to get the Russians to a place where they view that they can't win. Then we have something to talk about."

Charap thinks this is a misunderstanding of what negotiations are and what they signal. "Diplomacy is not the opposite of coercion," he said. "It's a tool for achieving the same objectives as you would using coercive means. Many negotiations to end wars have taken place at the same time as the war's most fierce fighting." He pointed to the Korean armistice of 1953; neither side acknowledged the other's claims, but they agreed to stop fighting to negotiate a peace deal. That peace deal never came, but, seventy years later, they are still not fighting. That armistice required more than five hundred negotiation sessions. In other words, it would be better to start talking.

Another disagreement centers on the possibility of a decisive Ukrainian battlefield victory. Charap believes that neither side has the resources to knock the other out of the fight entirely. Other analysts have also voiced this opinion, most notably General Mark Milley, the Chairman of the U.S. Joint Chiefs of Staff, who in a controversial comment last November compared the situation with the stalemate that prevailed toward the end of the First World War and suggested that it may be time to seek a negotiated solution. But the other side of this debate has been more vocal. They see a highly motivated Ukrainian Army, supported by a highly motivated populace. They point to the relative cheapness, to the U.S., of a war that pins down one of its major adversaries. And they believe that, given enough time, and enough Western weapons and training, Ukraine could take back a fair amount, if not all, of its territory; sever the land bridge to Crimea; and get close enough to Crimea to deter any future Russian military operations.

The final disagreement concerns Putin's intentions. The "fight to the end" camp believes that, if Putin is not decisively defeated, he will continue attacking Ukraine. And some believe that if not stopped in Ukraine, as he was not stopped in Chechnya, Georgia, or Syria, he will keep going—to Moldova, the Baltics, Poland. They believe that European security is at stake.

Charap, of course, disagrees. He believes that it is possible to make a ceasefire "sticky"—by including inducements and punishments, mostly through sanctions, and by monitoring the situation closely. As for the view that Putin is bent, Hitler-like, on unceasing expansion, Charap is cautiously skeptical: "We have to admit that this is a more unpredictable actor than we thought. So while I'm not prepared to accept the Hitler narrative about how far his ambitions extend beyond Ukraine, I don't think that we can rule it out." But ambition is one thing; capability is another. Even if Putin wanted to keep going, Charap said, "he doesn't have the means to do it—as this war has amply shown."

To Charap, "The strategic defeat of Russia has already taken place." It took place in the first months of the war, when Russian aggression and Ukrainian resistance helped galvanize a united European response. "Their international reputation, their international economic position, these ties with Europe that had been constructed over decades—literally, physically constructed—were rendered useless overnight," Charap said. The failure to take Kyiv was the decisive blow. "Their regional clout, the flight of talent—the strategic consequences have been huge, by any measure." And, from a U.S. perspective, Charap argues, any gains during the past sixteen months have been marginal. "A weakened Russia is good," he said. "But a totally isolated, rogue Russia, a North Korea Russia—not so much." A year ago, Russia was not deliberately targeting civilian infrastructure; now it regularly bombs Ukraine's energy grid and port facilities. With every day, the chances of an accident or an incident that brings nato directly into the conflict increase. Charap is asking just how much that risk is worth.

"It's not necessarily that I think Ukraine needs to make concessions," he said. "It's that I don't see the alternative to that eventually happening."

Earlier this year, Charap presented his position on the war at a security conference in the Estonian capital of Tallinn. During a hostile question-and-answer session, Edward Lucas, a former Economist editor, accused Charap of "Westsplaining," and James Sherr, of the famed international think tank Chatham House, asked how he could be so sure Ukraine wouldn't win the war outright. But the toughest question came from the Ukrainian activist Olena Halushka. "You are speaking a lot about the cost of fighting, the line of fighting here and there," she said, in a strong but clear accent. "But what is your analytical perspective on the cost of occupation? Because if you take a look at what is happening, at all of the de-occupied territories, the patterns there are very similar. There are big mass graves, torture chambers, filtration camps, mass deportations—including the deportations of kids." When Halushka concluded her remarks and sat down, the audience applauded.

Charap answered the other questions he'd been asked, but avoided responding directly to this one. When prodded by Halushka and the moderator, he said, "I don't know exactly how to answer that question, except to say that of course I recognize there are horrible war crimes being committed under areas under Russian occupation. And it's ultimately for the Ukrainian government to decide which is worse—the casualties that could occur as a result of the continued fighting," or the brutality of the continued Russian occupation of Ukrainian land. Charap seemed uncharacteristically flustered. "I mean, I don't know quite more what more to say to answer the question," he said again.

It was the question—the tragic question—of how to think of the people who would be left behind if the line of contact were to freeze somewhere close to its current position. If the fighting went on, Ukrainian soldiers would die; if the fighting ceased, Ukrainian citizens would be trapped under a vicious and despotic regime.

I recently spoke with the Kyiv-based journalist Leonid Shvets, whom I have found, over the years, to have a knack for pithily formulating the views of the Ukrainian mainstream. He told me that conversations in which Americans came up with scenarios for Ukraine to surrender drove him up a wall. "Why don't you surrender to the Chinese?" he said. "Give them Florida. You have lots of states, what's one state less?" Florida, of course, was a complicated example. "Or, if you're so eager to make a deal with the Russians, why don't you give them some of your land? Give them Alaska." He thought that anything short of total defeat for Putin would just mean that the war would start up again. "We went through this already in 2014," he said.

"Here's the problem," he continued. "If we freeze the situation where it now is, not along Ukraine's internationally recognized border but along whatever line the front happens to be at, then we acknowledge that internationally recognized borders are just a kind of fiction, which you can ignore. That's a very bad lesson. And, second, if we put the borders in this new place, then we're in a situation where this new border is worth even less than the internationally recognized border. Maybe a new military operation will move it even further, move it over here, or move it over there. So at that point it is just totally without meaning."

Shvets acknowledged that people in Ukraine were exhausted after a year and a half of war. "No question, every day the war goes on is, for us, specific people who are lost, and specific houses that are destroyed. Absolutely. But we are not yet ready for defeat." He went on: "There may come a point where we need to negotiate. But from where we are right now, that point is not visible to me."

For Charap, the Ukrainian position on when to stop fighting is decisive, but it's an evasion of responsibility to pretend that the U.S. can't have an opinion on the matter. "You have to do this with the Ukrainians," he said. "You can't do it to the Ukrainians. But to suggest that we have no ability to influence them in any way is disingenuous. Like, we feel it's O.K. to advise them about everything under the sun, but not war termination?"

Charles Kupchan, a professor of international affairs at Georgetown who served on the National Security Council staff in the Clinton and Obama Administrations, goes further. "Fighting for every last inch of Ukrainian territory," he told me, is "morally justified. It's legally justified. But I'm not sure that it makes a lot of strategic sense from Ukraine's perspective, or from our perspective, or from the perspective of the people in the Global South who are suffering food and energy shortages." He said that the U.S. Administration needs to let the Ukrainian counter-offensive play out. But at the end of this year, or maybe early in 2024, it will have to talk with Zelensky about negotiations. "I wouldn't say, 'You do this or we're going to turn off the spigot.' But you sit down and you have a searching conversation about where the war is going and what's in the best interest of Ukraine, and you see what comes out of that discussion."
There is much, much more at the link.
Charap's enduring viewpoint has not garnered much support from those who actually know what they're talking about.
Some nice discussion here of the institutionalized vacuity that so often passes for Russia analysis. By weakening the Ukrainian but not the Russian side, our hand-wringing soft imperialists kill the people they claim to be interested in saving.https://t.co/Qi9jNMNM3K

— Timothy Snyder (@TimothyDSnyder) August 31, 2023
"I'm surprised how many people glibly say, 'Let them have Crimea for the sake of peace'. How naive to think that would actually satisfy Russia or that Russia would honor any agreement, or that it would not disrupt shipping to damage Ukraine's economy."https://t.co/2oDfBZYSpK

— Ben Hodges (@general_ben) August 31, 2023
With a ceasefire Putin would be able to claim victory, and that means the aggressor winning as the world watches. You can call this a "new reality" if you want, but this new reality would be horrible and we cannot allow it to happen. We should choose to make the aggressor lose.

— Gabrielius Landsbergis🇱🇹 (@GLandsbergis) September 1, 2023
What's interesting is there is a far better, more thoughtful, and more nuanced version of this argument made by Professor Stephen Kotkin. Kotkin is a historians of Russia in the 2oth and 21st century, as well as being one of the preeminent biographers Stalin. You may recall me referencing his March 2022 interview with David Remnick in The New Yorker. In this interview Kotkin is clear eyed about what Putin is doing in Ukraine, how Putin understands the world, and what Putin wishes to accomplish regionally and globally. Eleven month's later he sat for another interview with Remnick. In it he delineates what he thinks Ukraine should do to secure the post-war peace. Part of why thi is a more thoughtful and nuanced version of the argument that Charap has been pushing since before the invasion began is that it 1) recognizes that the Ukrainians have agency, that they are one of the two primary actors in the war and 2) his focus is not on ending the war, but on securing the post-war peace. Kotkin then reiterated this in a May 2023 speech at the Gardiner Museum in Canada, which I'm excerpting from below.
So I'm going to talk to you a little bit about winning the peace. We only talk about winning the war. But winning the war is not nearly as important as winning the peace. You can win the war, and you can lose the peace. Let's call that Afghanistan. Let's call that Iraq. Let's call that many other examples. So, if you're in a war, how do you win the peace? And winning the peace is a multi-generational question.

So, if you gained some territory today, you didn't win the peace. Somebody can come back for that territory, tomorrow or next year or the year after. So, winning the peace is much more important and much more complex. So for about 14 months now, I've been discussing with some of our best minds in intelligence and defence, how they define victory, and more importantly, how they plan to win the peace. I'll just give you one example. And then I'm going to go backwards in time and a little bit sideways, and then come back out at the end with an answer, if that's okay. If you'll tolerate that kind of meandering.

So if Ukraine recovers all the territory that's internationally recognized territory of Ukraine, but doesn't get into the European Union, and doesn't get a security guarantee, would that be winning the peace? Would that be victory of any sort? But if it didn't regain its territory, but got into the European Union through an accelerated accession process, and got some type of security guarantee, but a lot of its land was still occupied, would that be a victory? Which one of those scenarios would be a victory? It's pretty obvious that the Ukrainian people twice risked their lives to overthrow domestic tyrants in order to get into Europe. And so, that's really the only definition of winning the peace that works.

So, if you want to get into Europe, let's imagine you're able—you're not—but let's imagine you're able to retake Crimea militarily. So, then you have a predominantly, almost exclusively, Russian population now inside your borders, that can be instigated in a permanent insurgency against your country. What's that going to do for your EU accession process? What's that gonna do for your security guarantee? Who's going to give you a security guarantee when you have a multimillion Russian population that doesn't want any part of your country? And so, there are sentimental and understandable definitions of victory which relate to the atrocities that are committed—the whole war is an atrocity, right? The aggression, it's nothing but an atrocity, and we hear about the atrocities it's just heartbreaking. At the same time, we need to win the peace.

So, how are we gonna win the peace? Okay, so, if we agree that that might be an interesting question, now we're going to step backwards and approach it from an angle that's maybe unexpected, or let's hope it's unexpected. Let's talk a little bit about China. We have a lot of stories about China, and they're not true. Deng Xiaoping, who was a pretty remarkable fellow and was shorter than I am—I've got a big place in my heart for somebody that I can look like this to, rather than Paul Volcker, who was down the hall from me at Princeton, "Eh Paul, how's the weather up there?" You know, that kind of nonsense. He was 6'5. I used to be 5'6.

Anyway, so Deng Xiaoping, this little guy, he's looking over the water at Japan. And he's saying, "You know, this place was bombed. 40 cities were firebombed with higher casualties than the two cities that were nuclear bombed. I mean, this place was a wreck. And now, they're the second biggest economy in the world. What happened?" Right in his neighbourhood. And so he's looking at that, and he's saying they got a secret formula here. They manufacture stuff. And they sell it to those crazy Americans. This gigantic American consumer market, this domestic market in America, is just so insatiable. If you can make stuff that the Americans want, if it's good enough that the Americans will buy it, you can grow rich. In other words, you can use the American middle class to create a Chinese middle class by manufacturing things that these crazy Americans will buy. Because that's what Japan had done. And because that's what South Korea did. And that's what Taiwan did. Both South Korea and Taiwan are former Japanese colonies, and Japan was very involved in the post-colonial transformations in both of those places.

This brings us to Ukraine and winning the peace, and then we'll go for questions. How does this work for Ukraine? So, it turns out that in order to win the peace, you need an armistice. You need an end to the fighting. You see, because Ukraine, they need Ukraine. Russia doesn't need Ukraine. Russia has Russia. So, if you have a house, let's say your house has 10 rooms. And I come into your house and I steal two of your rooms, and I wreck them, and from those two rooms, I'm wrecking the other eight rooms. You prevent me from taking the other eight rooms with your courage and ingenuity on the battlefield. But I'm still occupying two of your rooms and wrecking the rest of them. And you have more than a million, a million and a half of your children going to school in a language other than Ukrainian, in Polish and German. Another year passes, and another year passes. Are they still Ukrainian? You don't have a budget, you don't have an economy. You don't have customs duty, you don't have tax revenues. You're dying. That whole courageous, ingenious Ukrainian army that we saw, is dead. They're gone. They're dead or severely wounded. You're burning through your ammunition and you're burning through stuff that nobody's increasing production. We're just giving stocks.

You want to increase production, you want to open up two new assembly lines to produce munitions when you're a private company and they give you a two-year contract and you say, "Okay, I'll deliver in 2025, the munitions." Well maybe the war's over in 2025, and you've just built two new assembly lines. So, you need a ten-year contract, not a two-year contract before you're going to open up two new assembly lines. Otherwise, you get stranded assets. That's where we are in the war. You're not winning if someone is destroying your house, no matter how valorous, no matter how amazing your resistance has been. Because the Russians take up their own house and it has 1000 rooms. They don't need your house but you only have one house, Ukraine.

So, armistice sooner rather than later. Regaining as much territory okay, but a DMZ, an EU accession process that's more accelerated than the ones that the Western Balkans are going through. A security guarantee which is not going to be NATO. If you've been to Germany, you understand, NATO works on consensus. There's no possibility of Ukraine in NATO. None. And discussion of that publicly can only undermine NATO unity. There's the possibility of a South Korea outcome which would be very dissatisfying. There's North Korea, it's a menace. The families were separated. The destruction and the rebuilding, and everything else. And the threat continues. There's been no peace treaty, only an armistice on the Korean peninsula. The Cold War is over except it's not over. Yet they have a security guarantee and South Korea is one of the most successful countries in the world.

So that would be a big victory for Ukraine, if it came out looking like South Korea, with an armistice, a security guarantee. It might not be bilateral with the U.S.—it might be bilateral plus, where Poland joined and the Baltics joined and Scandinavians join, but it's not going to be a NATO guarantee. The sooner you get to get to that the better. If Vladimir Putin signs a piece of paper, what's that piece of paper worth? He's gonna keep his word, commit to an armistice, and keep his word? Of course not. Never, except if he signs the paper in Beijing. Because if he signs the paper in Beijing, he can't flip the bird to Xi Jinping. He's on the hook. That's his only bridge left. He's burned every single other bridge.

So you want the Chinese to oversee the peace process, to oversee the armistice, because that's the only way you can get Putin to keep his word. I know it sounds crazy, but the Chinese peace proposal is fake. Except it's not fake. It's the only solution. And so, Biden delivers his guy to accept the armistice and Xi Jinping delivers his guy to accept the armistice, and they sign in Beijing. Otherwise, this guy can pause and go for tea next year, or the year after, or five years. You take Crimea back, you've got this insurgency problem. And in ten years or in fifty years, Russians will come back for it. Maybe next year, they'll come back for it. Boris Yeltsin demanded the return of Crimea to Russia. Boris Yeltsin in 1991, before the Soviet Union had even dissolved. So, the idea that Crimea, Russians are going to walk from this somehow, it's tough for winning the peace.

In a situation of atrocities, where they're murdering your civilians, they're raping your women and girls, they're kidnapping your children, they are destroying your cultural artifacts to eliminate any evidence that you actually do exist as a separate nation and a culture, this is a very hard argument to accept. That not being able to impose reparations and war crimes tribunals and regain all your territory is a winning of the peace. We're nowhere near that yet. But we're closer to it now than we were fourteen months ago. We'll see if the Ukrainian offensive, if it happens—they actually don't have any munitions right now because they spent them in Bakhmut. The ones we sent in January, the most munitions we've sent in the war, and they spent them over a territory that has no strategic significance. Now they're demanding more, they're begging for more. You take back some territory, or you don't. Let's say you take it back. How do you win the peace? How do you get the Russians to stop and not try to take it back again? Next year or the year after? You need to win the peace, not just win the war.

So, it's very unsatisfactory. It's very, in some ways, demoralizing. It's very difficult politically, and it's the best outcome that's on the table right now, short of a miracle. A miracle would be Russian disintegration in the field, the Russian army just disintegrates. We've been hearing about that for fourteen months and there's no evidence of it yet. It might happen, but there's no evidence. We've been hearing about Putin having trouble and maybe being overthrown. There's no evidence to that. It could happen. He would have to be overthrown, but not by an escalatory replacement, but by a capitulatory one.

The miracles we've been hoping for have not happened yet. They, once again, could happen. War is unpredictable, but if you're looking soberly at the evidence, you're looking at U.S. and China getting together to impose an armistice on each side, so that the fighting stops and Ukraine can get rebuilt, get the kinds of institutions that could assimilate $350 billion, at the lowest estimates, in reconstruction funds, which is twice pre-war GDP. Reconstruction at the lowest estimate is twice pre-war GDP, and that money is going to come in and not be stolen and disappear with the institutions they have now? I don't think so. So you have got to build those institutions for that EU accession process in order just to assimilate the reconstruction funds properly. So that's it. It's not an uplifting story. But it is the story that's on the table. And anyway, thank you for your attention.
There is also much more at the link. A lot of it is historical analysis that includes China. Whether you agree with Kotkin or not, I suggest you read the whole thing.
Kotkin's analysis and the strategy he's basing on it is fundamentally different from Charap's. Kotkin is arguing that the Ukrainians should be supported as long as they want to keep fighting while at the same time they should be encouraged to think about what the post-war reality should be and how best to achieve it. For Kotkin that is Ukraine in the EU and with bilateral and multilateral security agreements with the US, various EU member states, and others. Ukraine absolutely defeating Russia is not one of Kotkin's goals. From reading the rest of Kotkin's speech, as well as the Remnick interview it is clear that Kotkin simply thinks Ukraine's driving Russia out of all of the Ukrainian territory it is occupying and and imposing an unconditional defeat on Putin is improbable, not impossible. As such, his focus is on what gets Ukraine as much as possible. This is not what Charap is and has been arguing. Charap has been asserting, from several months before the genocidal re-invasion ever began, that Ukraine cannot win and should just capitulate to Putin's demands through negotiations. Charap claims this is diplomacy. It is not. It is unilateral surrender. He also fails to recognize that the re-invasion is genocidal; that Russia's Special Military Operation/Z War is a genocide.
I take Kotkin much more seriously than Charap and give the former the benefit of the doubt that the latter definitely does not deserve. However, they are both missing two important things. The first is that the war for Ukraine is an existential war. For Ukraine the outcome will determine if there is a Ukraine and what its future will be. Because Putin has made it clear that he and he alone gets to determine what Ukraine is, what it will be, and that if he is not allowed to do so then he will simply remove Ukraine and Ukrainians from existence. This does not mean that I think that Zelenskyy, Zalushnyi, Sirskyi, Budanov, and the other members of Ukraine's national command authority will waste Ukraine's blood and treasure by fighting to the last Ukrainian. However, it does mean they will prosecute the war for as long as they can in order to ensure Ukraine's survival as a state, as a society, and as a culture. Only when they determine that their is no more benefit from fighting will they then negotiate.
The second, as I cited two nights ago, is Fiona Hill's assessment that the war for Ukraine is the primary and largest kinetic portion of a world war.
"This is a great power conflict, the third great power conflict in the European space in a little over a century," Hill says. "It's the end of the existing world order. Our world is not going to be the same as it was before."

Part of the problem is that conceptually, people have a hard time with the idea of a world war. It brings all kinds of horrors to mind — the Holocaust and the detonation of nuclear weapons in Hiroshima and Nagasaki and the dawning of the nuclear age. But if you think about it, a world war is a great power conflict over territory which overturns the existing international order and where other states find themselves on different sides of the conflict. It involves economic warfare, information warfare, as well as kinetic war.

People worry about this being dangerous hyperbole. But we have to really accept what the situation is to be able to respond appropriately. Each war has been fought differently. Modern wars involve information space and cyberspace, and we've seen all of these at play here. And, in the 21st century, these are economic and financial wars. We're all-in on the financial and economic side of things.

Russia's invasion of Ukraine has turned global energy and food security on its head because of the way Russia is leveraging gas and oil and the blockade Putin has imposed in the Black Sea against Ukrainian grain exports. Russia has not just targeted Ukrainian agricultural production, as well as port facilities for exporting grain, but caused a global food crisis. These are global effects of what is very clearly not just a regional war.

Keep in mind that Putin himself has used the language of both world wars. He's talked about the fact that Ukraine did not exist as a state until after World War I, after the dissolution of the Russian Empire and the creation of the Soviet Union. He has blamed the early Soviets for the formation of what he calls an artificial state. Right from the very beginning, Putin himself has said that he is refighting World War II. So, the hyperbole has come from Vladimir Putin, who has said that he's reversing all of the outcomes territorially from World War I and also, in effect, World War II and the Cold War. He's not accepting the territorial configuration of Europe as it currently is.

What we have to figure out now is, how are we going to contend with this?

It's unlikely this ends in any satisfying way. You need every side willing to compromise, and Putin doesn't want to compromise his goals.

Any compromise is, in any case, always at Ukraine's expense because Putin has taken Ukrainian territory. If we think about World War I, World War II or the settlements in many other conflicts, they always involved some kind territorial disposition that left one side very unhappy.

There is not going to be a happy or satisfying ending for anybody, and it's also not going to be happy or satisfying for Vladimir Putin either, honestly.
These excerpts from Hill's interview really get to the heart of Kotkin's strategic question regarding the post-war peace. Until or unless the US and our allies and partners are willing to actually accept that we are in a world war, that Putin started it but claims the US started it and Russia is the real victim, and that it started between ten and fifteen years ago we will never develop policies or strategies to effectively respond. Right now the US is proceeding under two different and competing policies. The first is the one that Kotkin refers to in his interview with Remnick: the US is not going to become directly involved and is moving cautiously for fear of triggering Putin into escalating the conflict. The second is Secretary of Defense Austin's:
America's goals for success [is that] Ukraine remain a sovereign country, a democratic country, able to protect its sovereign territory and that "we want to see Russia weakened to the degree that it can't do the kinds of things that it has done in invading Ukraine.
These two policy objectives are in direct competition. As such there is no way for the US, as the leader of the coalition supporting Ukraine, to develop strategies to both help the Ukrainians and to manage the post-war transition in order to secure the peace that are feasible, acceptable, suitable, and achievable. Until or unless the US national command authority is willing to admit that it is in a world war, that this world war has been going on for almost fifteen years and has largely been prosecuted using the elements of national power other than military power, and that it has to reconcile its two competing objectives of 1) not doing anything that would lead Putin to escalate, as well as potentially leading to Putin being overthrown or Russia coming apart during or after the war and 2) Russia being weakened so much that it can never do this type of thing again, then we are going to muddle along. This competing and oppositional strategic dynamic in the US has us existing in the Cheshire cat's answer to Alice's request for directions: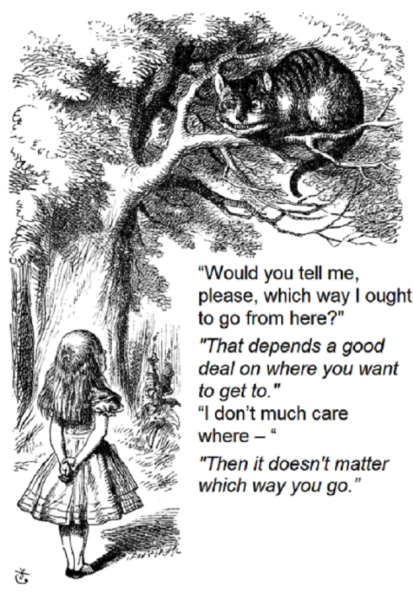 The important strategic concerns for the US are or should be:
What does Ukraine want to do?
How do we best support that?
What is the US's, as the leader of the coalition supporting Ukraine's, policy and strategy to accomplish items 1 & 2?
Is the policy and strategy feasible, acceptable, suitable, and achievable (FAS test plus achievability)?
What is the strategy to both help Ukraine win the war in a way that establishes the conditions to secure the post-war peace, as well as to deal with the what the global system will look like post-war?
This is an existential war for Ukraine. If they lose they do not just lose on the battlefield, they lose the chance to determine their own future and, possibly, even to exist. It is an existential war for Russia because Putin has made it one in asserting that he and he along gets to determine Ukraine's future and if it exists. It is imperative that our policies and strategies, as well as those of our allies and partners, center Ukraine as the primary actor. As such our strategic role is to focus on 1) what Ukraine wants to do, 2) what Ukraine can achieve, 3) what we can do to help Ukraine realize the second item on this list, 4) how we can help them secure the post-war peace so this does not and cannot happen again, and 5) what we need to be doing to shape whatever the new international system and global order arises out of the old one when this world war ends.
I'll leave it there.
Kryvyi Rih:
This is how kids in Kryvyi Rih started their school year. In a bomb shelter. pic.twitter.com/E5wwSrxrUB

— Saint Javelin (@saintjavelin) September 1, 2023
Kharkiv:
Wonder why this boy covers his ears? He's afraid of loud sounds.

School year has started in Kharkiv metro.

📷 Gwara pic.twitter.com/4TrAm1Svjr

— Maria Avdeeva (@maria_avdv) September 1, 2023
Robotyne-Verbove:
The video was likely taken here in the circled area, in front of the possibly weaker section of the Russian main defence line.

During the last few days, no new geolocated material or other verifiable information has indicated major changes in the frontline. 2/2 pic.twitter.com/mhEgQ6cd1w

— Emil Kastehelmi (@emilkastehelmi) September 1, 2023
Velyka Novosilka:
VELYKA NOVOSILKA /1945 UTC 1 SEP/ UKR forces in contact at the northern limit of Zavitne Bazhanya. RU conducts fire missions up Mokri Yaly River Valley /T-05-18 HWY. Reports indicate a Russian Ka-52 helicopter was downed on the Zaporizhzhia axis, location to be determined. pic.twitter.com/sGUd2tqZ9p

— Chuck Pfarrer | Indications & Warnings | (@ChuckPfarrer) September 1, 2023
Kherson:
KHERSON AXIS /1730 UTC 1 SEP/ UKR forces conduct small unit crossing of Dnipro E of rail bridge- report the destruction of one RU high speed boat, one T-90N tank, one Masta-B howitzer and Ural fuel truck. UKR reports 17 RU casualties. pic.twitter.com/abJ66LW33Y

— Chuck Pfarrer | Indications & Warnings | (@ChuckPfarrer) September 1, 2023
These 11 children will start school year in Ukraine. They were kidnapped by Russian military, and now returned to Kherson. The youngest is just 2 years old. pic.twitter.com/fEMKZGKU1C

— Maria Avdeeva (@maria_avdv) September 1, 2023
That's enough for tonight.
Your daily Patron.
A new video from Patron's official TikTok:
@patron__dsns

Згадую літо, а також вітаю усіх школярів та студентів з Днем знань!❤️
Here's the machine translation of the caption:
I'm remembering the summer and congratulating all schoolchildren and students on Knowledge Day! ❤️
Open thread!