Jezebel has their top 10 reader horror stories up here. Meh. I think we can do better, Juicers. Anyone got any true-life tales of terror to tell this Halloween? I'll start us off, even though mine isn't really all that scary. I've alluded to it briefly before, but here it is in detail:
My maternal grandmother is from the Carolinas. She was a schoolteacher when my sister and I were growing up, so she had summers off, and she'd take us on road trips to go camping, see historical sites (she was a history teacher) and visit relatives.
One of her cousins had inherited the old family manse, which was built in the 1820s (I think):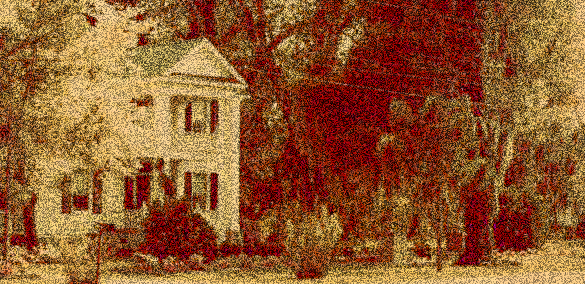 Everyone assumed Cousin Howard was gay because he never married or had a girlfriend that anyone ever heard about, and he was a natty dresser with a flair for decorating. Back then, people made those kinds of assumptions.
(Now that I think back on it, Cousin Howard's speech and mannerisms were somewhat reminiscent of Senator Lindsey Graham's, another confirmed bachelor from the Carolinas. So maybe things haven't changed so much after all, as far as assumptions go.)